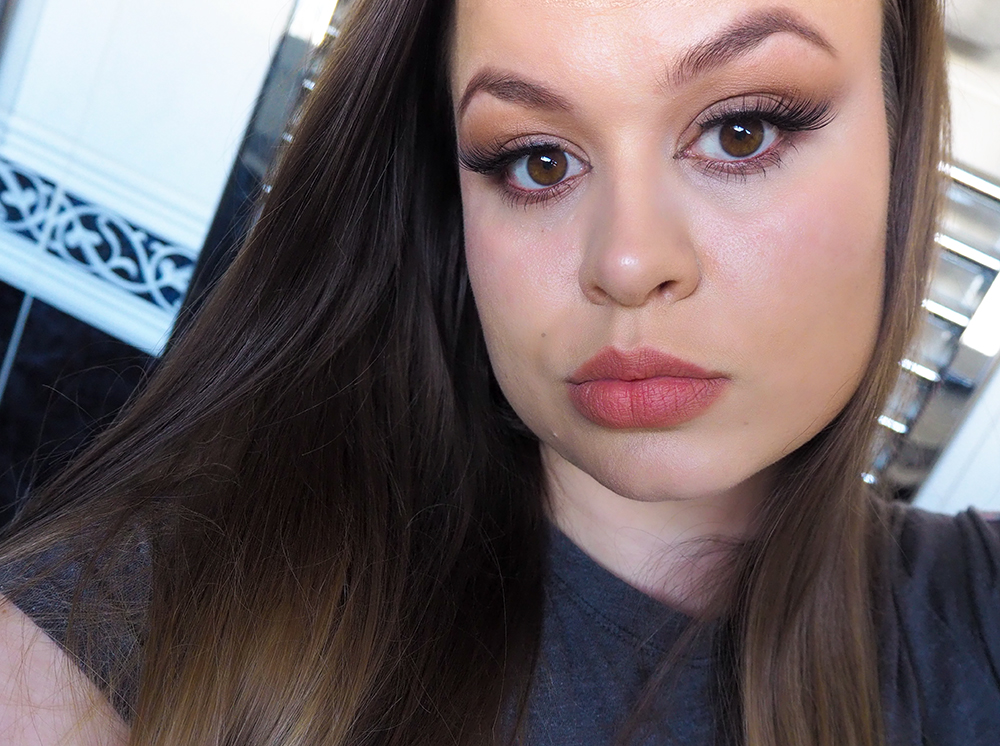 I came across the foxy eyes makeup trend completely by accident. I was searching for new makeup tutorials on YouTube to try out during the lockdown and came across the foxy eyes makeup trend.
Inspired by Bella Hadid's makeup, foxy eyes aim to give your eyes a natural lift by smoking out your eyeshadow into a high wing. This accentuates your eye shape to make your eyes look long, raised, slanted and sexy, without the need for plastic surgery.
I love this trend because who doesn't want long, lifted eyes? I think this makeup is so flattering because it gives you almond-shaped eyes without being too dramatic. So, I decided to try the foxy eyes makeup trend out for myself and used up a few of my project pan products in the process. Here's how I got on…
Products used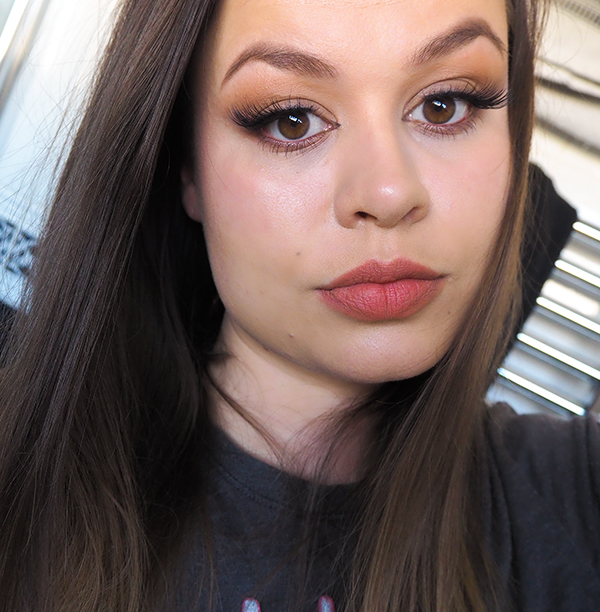 Base
Primer: Smashbox Photo Finish Foundation Primer
Foundation: The Ordinary Coverage Foundation in 1.2 Y Light
Concealer: Tarte Shape Tape Concealer in Light Neutral
Setting powder: RCMA No-Color Powder
Contour: Nip + Fab Contouring Powder Palette Light
Bronzer: Soleil Tan de Chanel
Highlighter: Bali Body Highlighter Stick in Rose Gold
Setting spray: Colourpop All Star Matte Setting Spray
Eyes
Lips
Creating the foxy eyes makeup look
To create this makeup look, I followed SMLx0's tutorial on YouTube:
I think her look is stunning. I wish I had eyes and eyebrows like her!
For the foxy eyes look, your brows are supposed to remain pretty straight and should angle back towards your temples. I found this difficult to achieve because my brows are naturally very arched, but I did my best.
To create foxy eyes, you use natural brown tones and focus on building up the colour on the outer corners of your eyes to create a wing and add length to your eyes. The makeup tutorial I followed used black eyeshadow for eyeliner on the lids, which was then smoked out with a brown shadow to blend it out. This creates a soft wing which is subtle and pretty.
Additionally, creating a point in the inner corner of your eyes helps create that accentuated almond shape. For this, I used a liquid liner for added precision.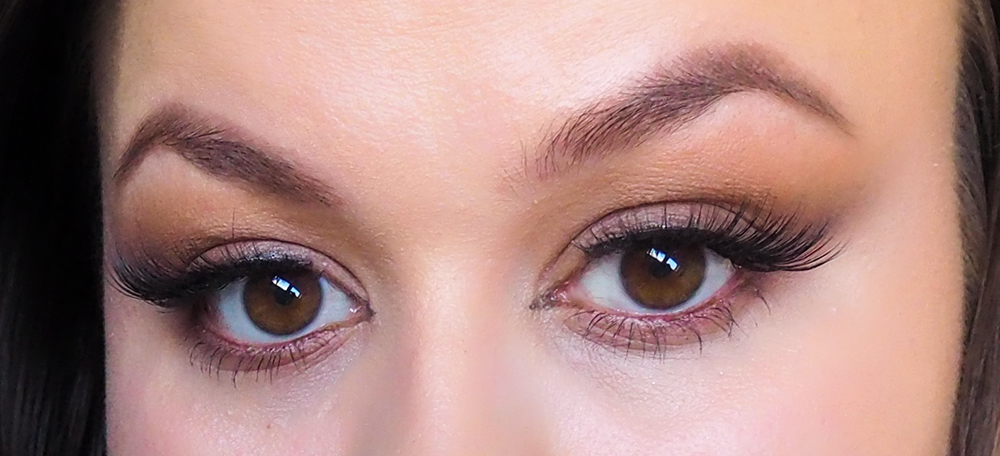 It's also important to wear false lashes where the lashes become longer in the outer corners to create that lengthened look. The Tatti Lashes in TL21 are my favourite lashes ever because they create a gorgeous fanned effect, which worked perfectly with this foxy eyes look.
My thoughts
My eye makeup definitely didn't turn out like the tutorial. The eyeshadow looked smokier and my eyes didn't look quite as lifted or winged as I wanted.
On reflection, I would've made the wing part of my eyeshadow higher to give my eyes more of a lift. I probably wouldn't have used as much black eyeshadow for the wing either because this made the look smokier than desired.
However, I still love how this look turned out. I'm a big fan of brown eyeshadow because it just works for every occasion.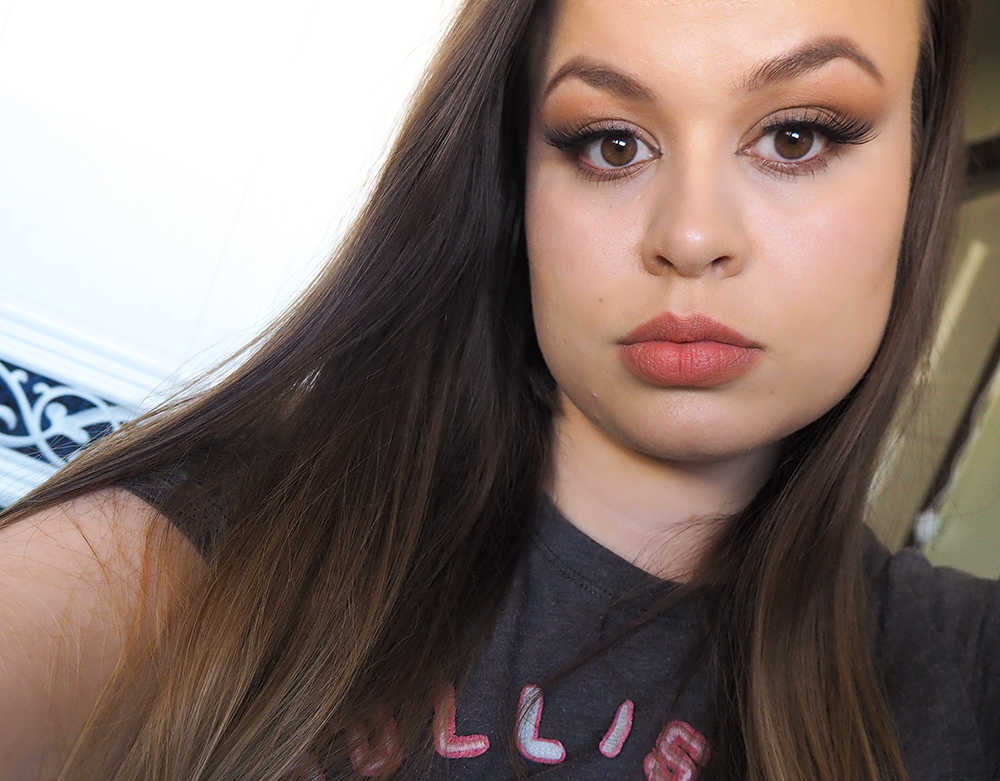 Although my eyes don't look anything like Bella Hadid's, I still think this trend helped lift and accentuate my eyes. I tried this look during quarantine but I think it would work for an everyday look when paired with a sheer lipstick or lipgloss or it could be dialled up in the evening with a bright lipstick.
The foxy eyes makeup is a trend I'd wear again. It's flattering, wearable and sultry, so it's a massive yes from me.
---
Do you like the foxy eyes makeup trend and would you try it out? I'd love to hear your thoughts in the comments below