Last Updated on 25th September 2023 by Sarah Sarsby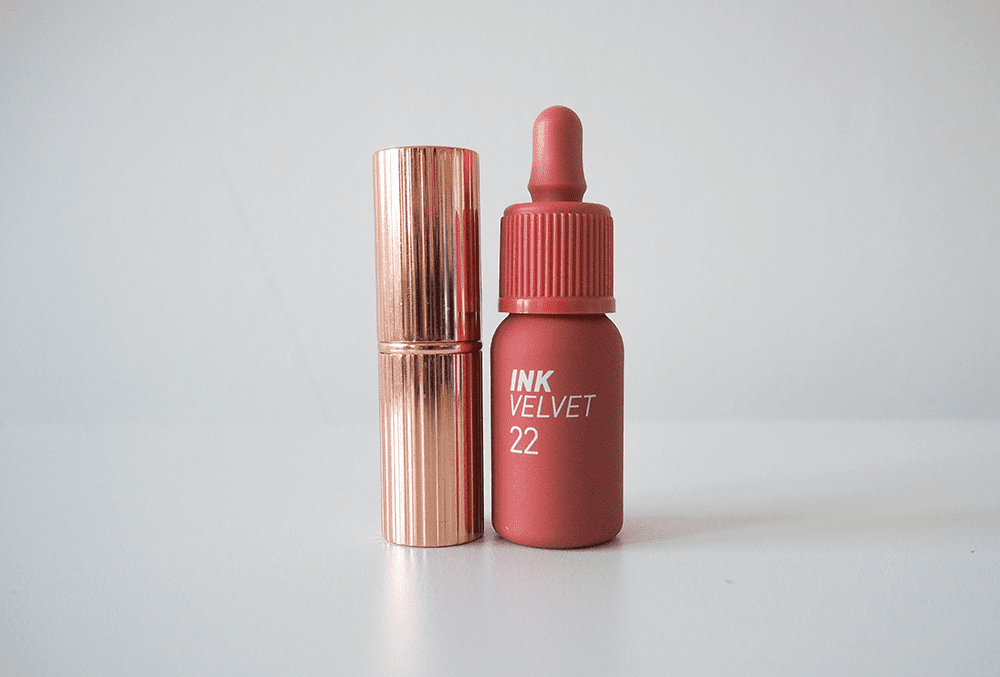 Charlotte Tilbury is one of the most duped luxury Western beauty brands of all time. The products are known to look and feel amazing while delivering exceptional quality. But this high-end brand comes with a high price tag, so more affordable alternatives are sought after.
Dupes are a fantastic way to experience your fave products without breaking the bank. However, not all dupes are created equal, and some simply don't live up to their expensive counterpart.
I've found a K-beauty dupe for the iconic Charlotte Tilbury Charlotte Tilbury Matte Revolution Pillow Talk lipstick. The best part? It only costs £9! Once applied, the peripera INK The Velvet looks the exact same as the luxury brand.
This review looks at how peripera's formula compares to Charlotte Tilbury, side-by-side swatches, and what both lipsticks look like applied next to one another. You won't be able to tell the difference!
Use my code CONFIDENCE10 for up to 5% off YesStyle. For new customers, use the code YESSTYLE for 10% off with a minimum £28.70 ($35 USD) purchase. Grab your Charlotte Tilbury Pillow Talk dupe today!
** This post contains some affiliate links. This means at no extra cost to you, I earn some commission if you purchase a product through my link. All thoughts are my own, though, as always. If you want to find out more, visit my affiliate disclosure page **
About Charlotte Tilbury Matte Revolution in Pillow Talk Original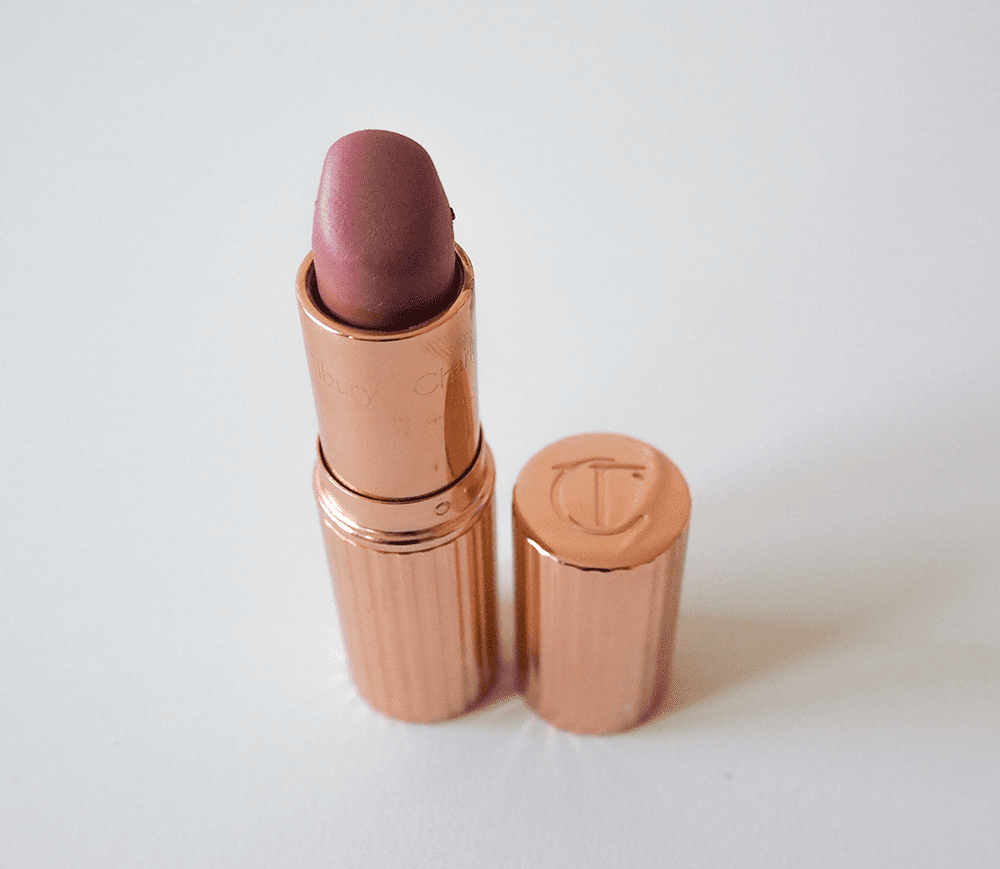 Charlotte Tilbury Matte Revolution in Pillow Talk Original is perhaps the brand's most iconic product. One of these lipsticks sells every 2 minutes! It's a flattering nude-pink lipstick that feels creamy and hydrating while delivering lasting pigment. This is easily one of my most-loved lipsticks because it's like my lips but better.
About peripea INK The Velvet in #22 Bouquet Nude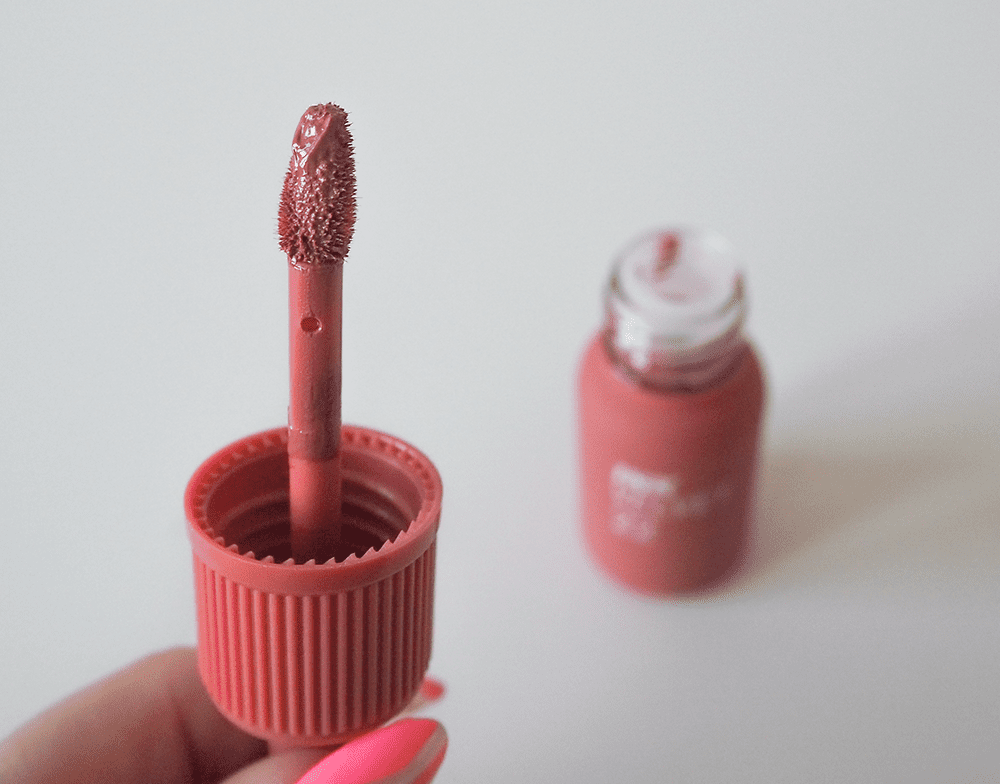 peripera INK The Velvet in #22 Bouquet Nude is a moisturising airy lip tint that delivers lasting vibrant colour. This Korean lip product is super smoothing and has a luxe soft whipped texture. The formula doesn't cling to dryness or sink into lines either. You can use this popular formula to create a gradient lip or all over colour. #22 Bouquet Nude is the perfect 'my lips but better' shade.
The comparison
Price
It goes without saying that peripera wins on price. This affordable dupe retails for £8.86, while the Charlotte Tilbury lipstick costs over 3x that price at £27. peripera offers excellent value for money while still delivering great brilliant quality.
Packaging
Charlotte Tilbury's rose gold lipstick packaging is undeniably iconic and photographs beautifully. It screams opulence. It has a traditional bullet formula, where you simply twist up the lipstick and apply.
But I also really enjoy peripera's sleek, minimal vibe. This is a liquid formula and comes with a wand applicator, meaning you can get real precision around the cupid's bow.
Ingredients
The INCI lists are pretty different. They both contain softening dimethicone, but that's just about where the similarities end, outside of colouring agents.
peripera is formulated with moisture-binding agent 1,2-Hexanediol and hydrating diisostearyl malate. Charlotte Tilbury features hydrating Diisostearoyl Trimethylolpropane Siloxy Silicate and skin-replenishing caprylic/capric triglyceride.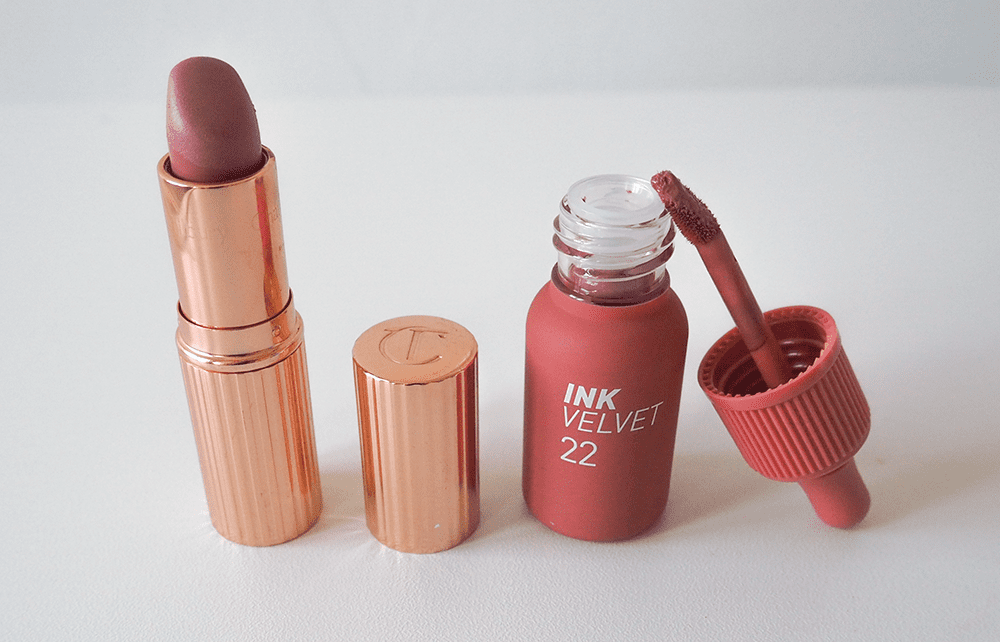 Texture
The texture of these products is where they differ the most.
peripera INK The Velvet is an airy liquid lip tint. It honestly feels weightless and is super velvety. It almost feels like a cloud gliding over your lips. It's got a soft whipped texture and is smoothing.
Charlotte Tilbury Charlotte Tilbury Matte Revolution is a creamy bullet lipstick. It's very comfortable and hydrating on the lips. The texture is very soft, light, and nourishing.
Shade range
peripera wins on shade range with a very impressive 39 colours. There are so many colours to choose from like rosy nudes, vivid corals, smoky reds, warm beiges, cool pinks, and deep wines. Whether you want something natural or a bold statement lip, peripera has got you covered.
Charlotte Tilbury comes in a respectable 16 shades. Expect pinky nudes, Hollywood reds, deep berries, cool browns, and neutral taupes. But peripera has over double the number of shades.
Swatches
To show you how these lipsticks compare to one another, I swatched them. These were done on my bare arm, without primer.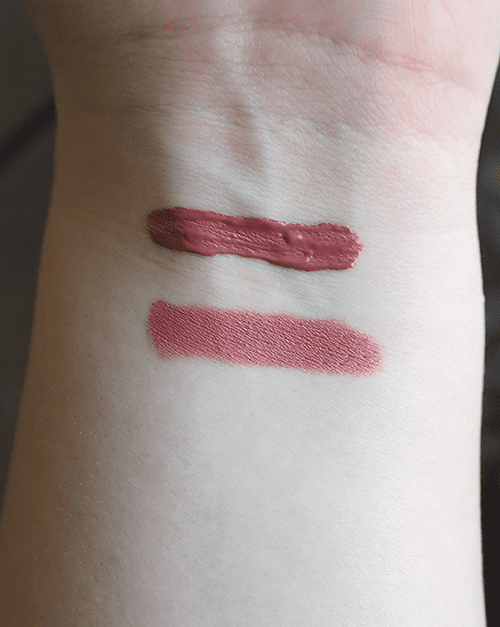 As you can see, peripera looks a bit deeper, warmer, and more pigmented. Charlotte Tilbury is paler, not as warm-toned, and looks a bit softer. While not identical, the shades are similar when swatched.
On the lips
And now for the real test: how do these lipsticks look side by side on the lips? In the picture below, on 1 side is Pillow Talk Original and on the other side is #22 Bouquet Nude. Without looking at the caption, can you tell which side is which?!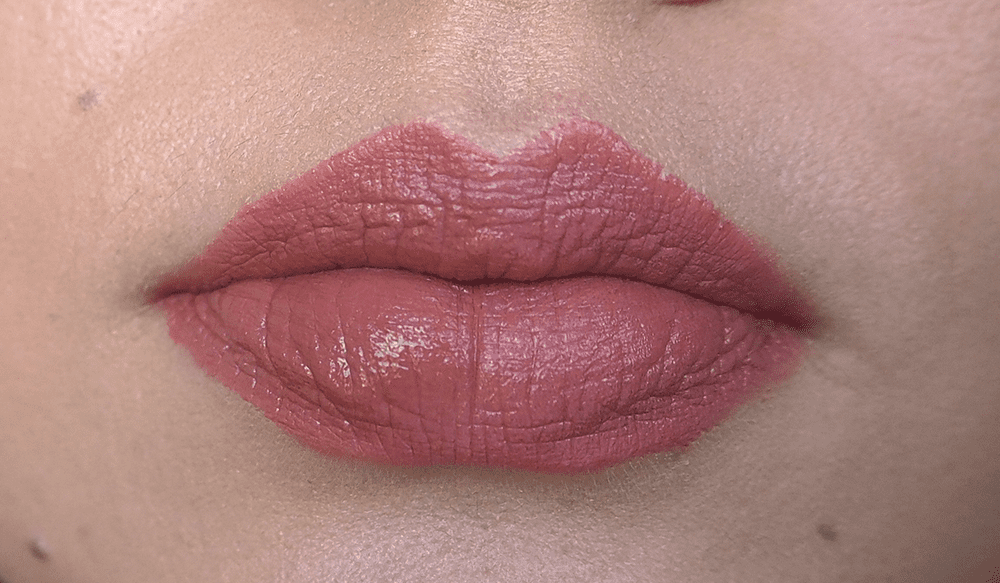 They're so similar. Without looking in really closely, the shades look identical. My partner couldn't tell that I was wearing 2 different lip colours.
On the right-hand side of my lips is peripera. Charlotte Tilbury is on the left-hand side of my lips.
On really close inspection, peripera is slightly more pigmented, warmer, and a little bit deeper. But the shade match is uncanny! They look much more similar on the lips compared to the swatches. Plus, the soft matte finish is identical.
Longevity
Both wear really well. However, I've got to give this round to peripera. After 6 hours of wear, which included drinking and eating, they stayed on my lips well but had noticeably faded. But the peripera one was more visible and left a very natural tint.
Honest thoughts on the Charlotte Tilbury dupe
peripera INK The Velvet in #22 Bouquet Nude is an excellent match for Charlotte Tilbury's Pillow Talk lipstick. It's less than 3 times the price, lasts longer, is easier to apply, and delivers an identical finish.
If anything, I actually prefer the peripera lipstick. It's super comfortable, feels velvety, and looks beautiful. I love that it's slightly warmer than Pillow Talk. It dries down to a very flattering matte that doesn't sink to dryness or look dull. I find myself reaching for this formula regularly.
While both of these are stunning and completely valid, peripera is way more affordable and achieves the same result. It's a no-brainer!
Use my code CONFIDENCE10 for up to 5% off YesStyle. For new customers, use the code YESSTYLE for 10% off with a minimum £28.70 ($35 USD) purchase. Grab your Charlotte Tilbury Pillow Talk dupe today!