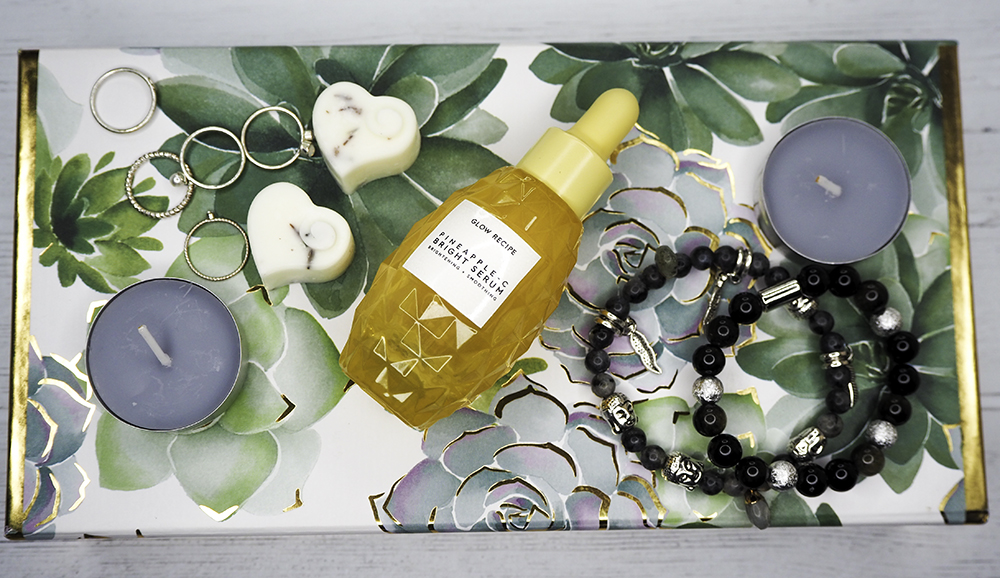 The Glow Recipe Pineapple-C Bright Serum is a product that I'd been wanting to try for a while. I actually got it back in my America beauty product haul last year because, at the time, the serum wasn't available in the UK.
Since then, I've used about half of the serum and feel I can share a fair review of it. So, if you want to learn more about Glow Recipe's pineapple serum, what effect it's had on my skin and whether it's worth purchasing, keep on reading!
What is Glow Recipe?
Glow Recipe is a South Korean skincare company known for its fun, quirky and bright packaging along with innovative ingredients and formulas.
Whether you're looking to have your own solo self-care moment, or bond with friends over a masking session, your skincare routine should make you feel stimulated and inspired.

Glow Recipe
Each product revolves around a certain fruit, such as watermelons, avocados, and plums.
Product ingredients and claims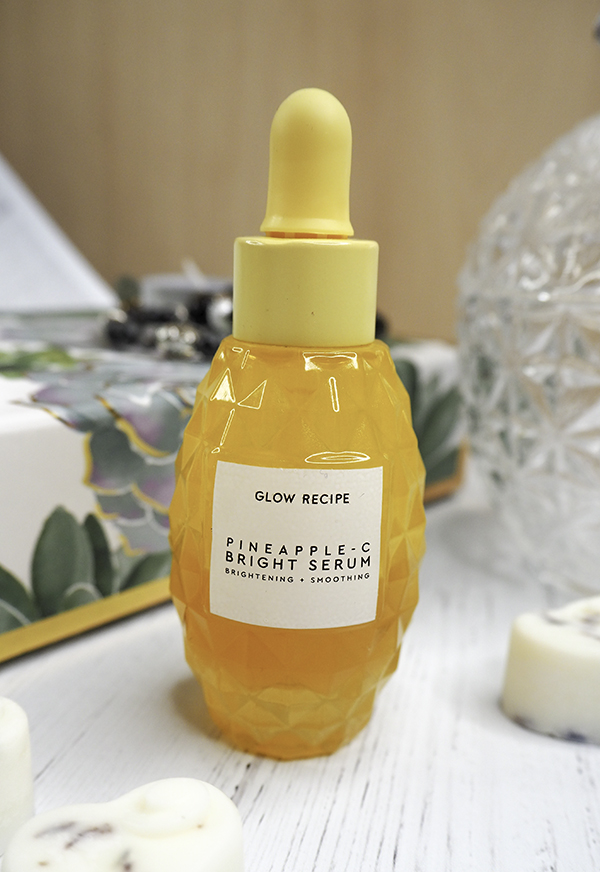 The pineapple serum is supposed to leave your skin with a beautiful glow and boost radiance, smoothness and even out skin tone and texture.
It contains 22% of pineapple juice, which is apparently one of the most potent natural forms of vitamin C, pure Ascorbic acid, and stable 3-O-Ethyl Ascorbic acid to combat acne scars, dark spots, and hyperpigmentation, leaving skin glossy and even.
According to Glow Recipe, the natural AHAs and Bromelain Enzymes from pineapple gently exfoliate while the built-in skin soothers (chamomile and aloe) ensure that skin stays happy and refreshed.
Glossy, bright, radiant, even and smooth skin, who wouldn't want that?
First impressions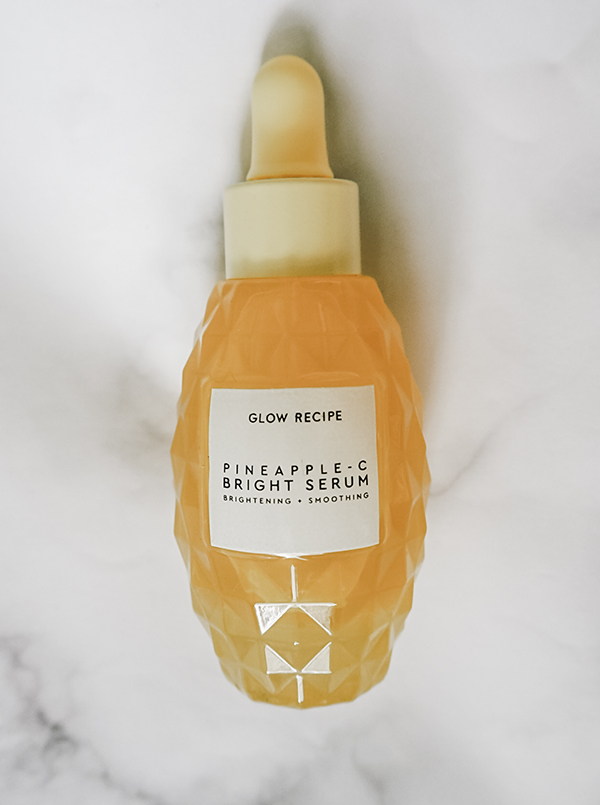 It's hard to talk about any Glow Recipe product without giving a nod to the packaging. It's just different and in a good way. Vibrant, fun and quirky, it moves away from some of the more clinical-looking packagings some skincare brands opt for. I love this and it makes me want to use the product. I also adore that the bottle looks like a pineapple.
The Glow Recipe serum also smells like pineapples. I've seen a few people online dislike this aspect but I like the smell of pineapples so I enjoy this part too.
As for using the serum, I like the consistency of the product. It's quite thick which I find works into the skin nicely. You know those serums where they're just watery and just sit on your skin? This isn't one of them. And thank God because it's not cheap.
When I first used the serum, I applied it at night along with my usual nighttime routine. It felt slightly tingly on the skin, which I imagine is the AHAs doing their business. By the morning, I guess my skin looked a bit brighter, but nothing significant.
I wanted to try the serum for a longer period of time to really test its worth.
Six months in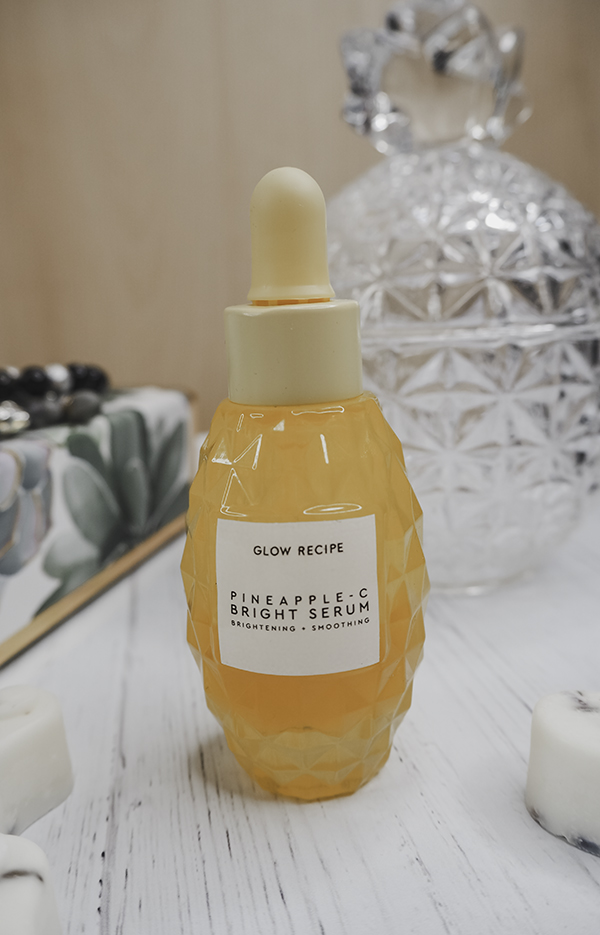 I've been using the Glow Recipe Pineapple-C Bright Serum for about six months now pretty much every night to see how it works.
I definitely think this serum has helped even out my skin tone and any texture I had. Skin tone has always been something I've wanted to sort as my skin used to look a bit pinker and blotchier before, so I'm really pleased the serum has helped this out. It's also helped my skin feel smoother.
The serum is very stimulating to use which I imagine has helped with the texture due to the exfoliants. I love how it feels and smells on the skin too, so it's enjoyable to use.
Would I say the serum gives my skin radiance and a glow? Maybe marginally. I think my skin looks brighter and more glowy than before but I think that's down to other skincare products in my routine and generally taking better care of my skin.
However, I've been happy with the results from using the pineapple serum and how it's helped with my skin tone and texture.
The product also goes a long way as you don't need much for it to cover your skin. I've still got around half of the product left and I've been using it since August last year.
Final thoughts
All in all, I'm pleased with the pineapple serum. It looks nice, feels nice and has helped with my skin tone, texture and smoothness. I don't think this gives you a lot of glow or radiance but it's a worthwhile investment, in my opinion.
Rating: 4 stars
Don't be put off the price, either, as the serum will last you a while. If you want smoother skin, the Glow Recipe serum could be your new best friend.
---
If you like the content on A Woman's Confidence, don't forget to subscribe to the newsletter to keep updated with the latest blog posts