Last Updated on 3rd December 2023 by Sarah Sarsby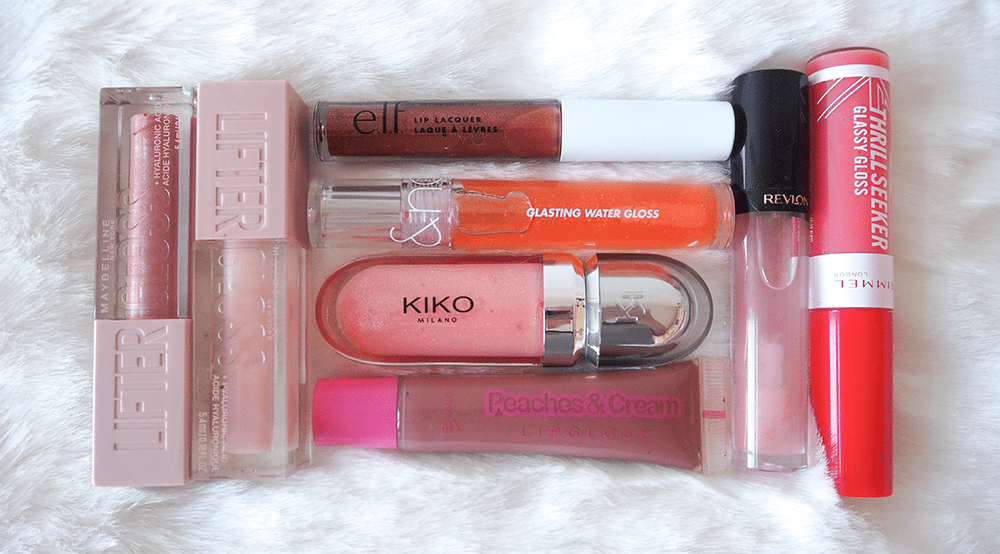 High-quality makeup doesn't need to break the bank. You can great makeup products at affordable price points that still deliver lasting power, efficacy, and gorgeous finishes.
These budget lip glosses perform just as well as ones from luxury makeup brands but at a fraction of the price. Expect juicy lips, mirror-like shine, lasting hydration, and no stickiness. Keep reading to see the best affordable lip glosses in the UK. And all of them are under £11, with some as little as £4!
* This post contains some affiliate links. This means at no extra cost to you, I earn some commission if you purchase a product through my link. All thoughts are my own, though, as always. If you want to find out more, visit my affiliate disclosure page **
1. Maybelline Lifter Gloss – £8.99
+ an extra 20% off at LookFantastic with my code LFTFBLOGSARAH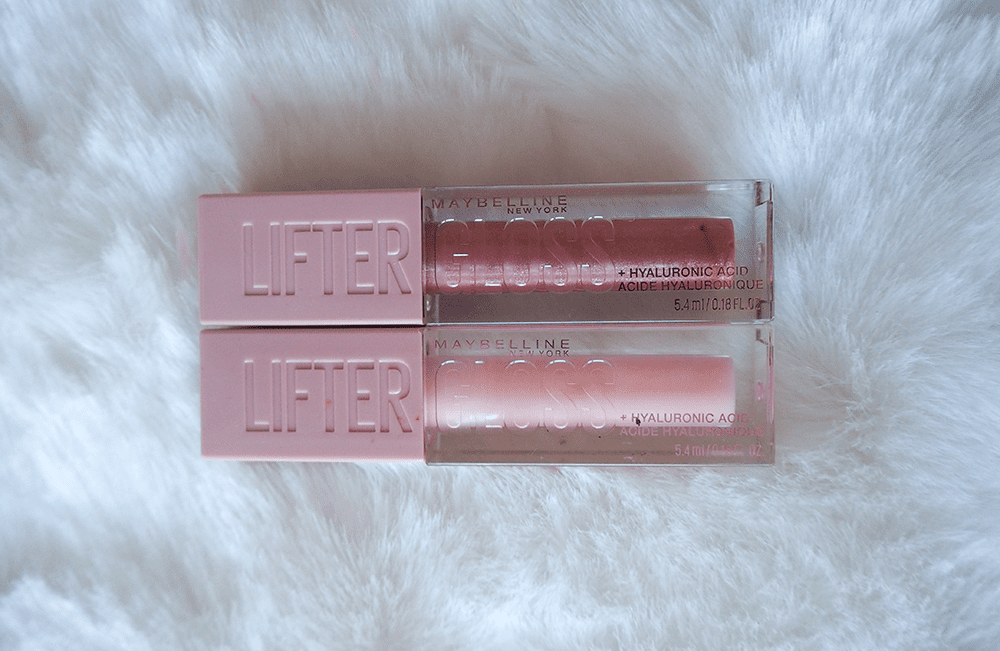 The Maybelline Lifter Gloss is popular for a reason. This alluring formula is infused with hyaluronic acid to keep lips hydrated and plump. It's very comfortable and isn't sticky at all.
This gloss makes lips super juicy and glowy while banishing any dryness. The formula is flattering and makes lips full and glossy. It has a big doe foot applicator to quickly and evenly coat lips.
Some of the shades are shimmer-free while others have a little sparkle. Expect neutral tones, warm coppers, clear, and cool pinks.
2. Peaches & Cream Lip Gloss – £6.95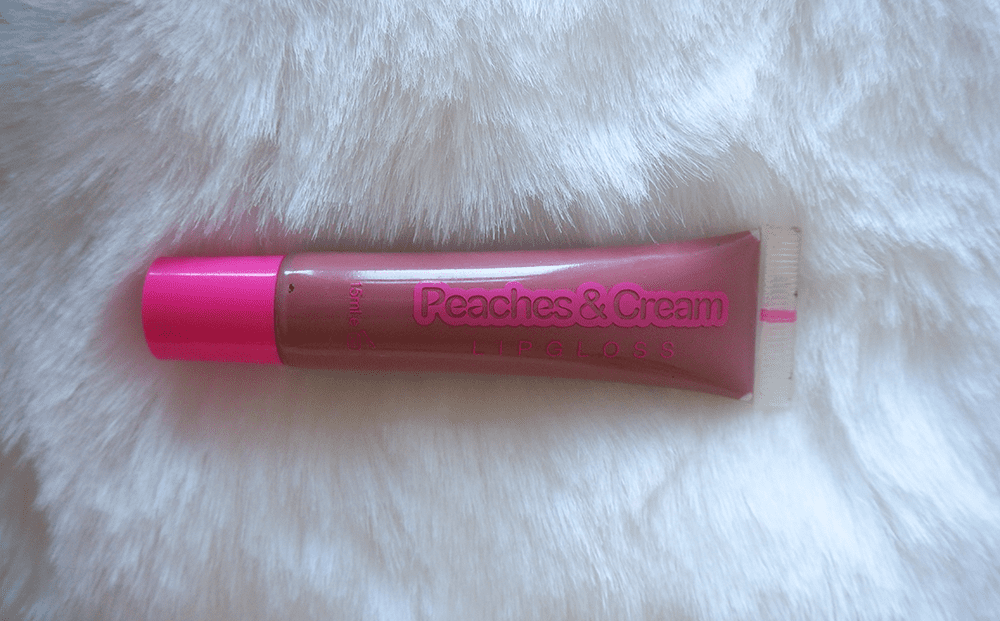 The Peaches & Cream Lip Gloss is criminally underrated. This lip gloss delivers high shine, a silky-smooth texture, and creamy pigmentation.
It's comfortable and non-sticky. And the colour payoff is divine. The gloss coats your lips in a rich colour that doesn't sink into fine lines for a flattering, plump finish. Plus, it's vegan and cruelty-free.
Expect cool-toned 90s browns, pale pinks, clear champagne sparkles, vibrant peaches, and deep blushes.
3. Revlon Super Lustrous The Gloss – £7.99
+ an extra 20% off at LookFantastic with my code LFTFBLOGSARAH
The Revlon Super Lustrous The Gloss is another fab option for baddies on a budget. It's a lovely non-sticky option that's comfortable and nourishing.
Whether you're after a shimmery finish or a clear glassy effect, there's an option for everyone. This gloss is quite thin, so it's beautiful for layering over lipstick, as it won't feel like you're wearing a tonne of product. It's super lightweight.
It doesn't last as long as some of the other glosses on this list, but this is the perfect topper to elevate any lipstick into a beautiful wet-look finish.
4. romand Glasting Water Gloss – £9.27
+ up to an extra 5% off at YesStyle with my code CONFIDENCE10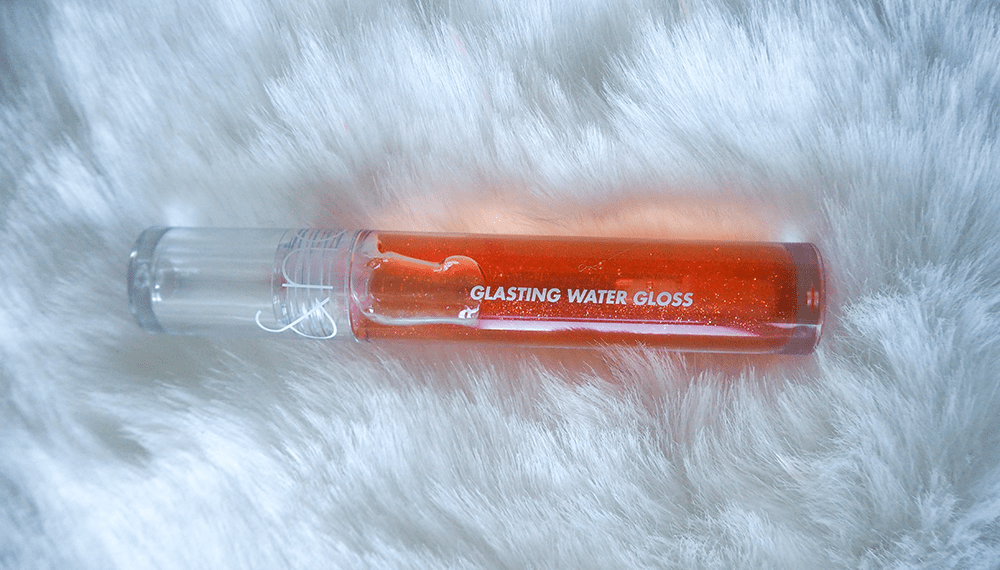 The romand Glasting Water Gloss is a stunning Korean lip gloss. There are 3 shades to choose from, a clear gloss with different glitter shades, a warm-toned gloss with a mix of gold and pink glitters, and a cool-toned gloss with pink and purple glitters.
These are so juicy and glossy. They give lips an alluring glassy look. The gloss is quite thick, so it makes lips look full and plump, but it still manages to be lightweight and non-sticky. It's hydrating and smooth for a flattering finish.
5. Kiko Milano 3D Hydra Lipgloss – £10.99
+ an extra 15% off at Sephora with my code SARAHSSPH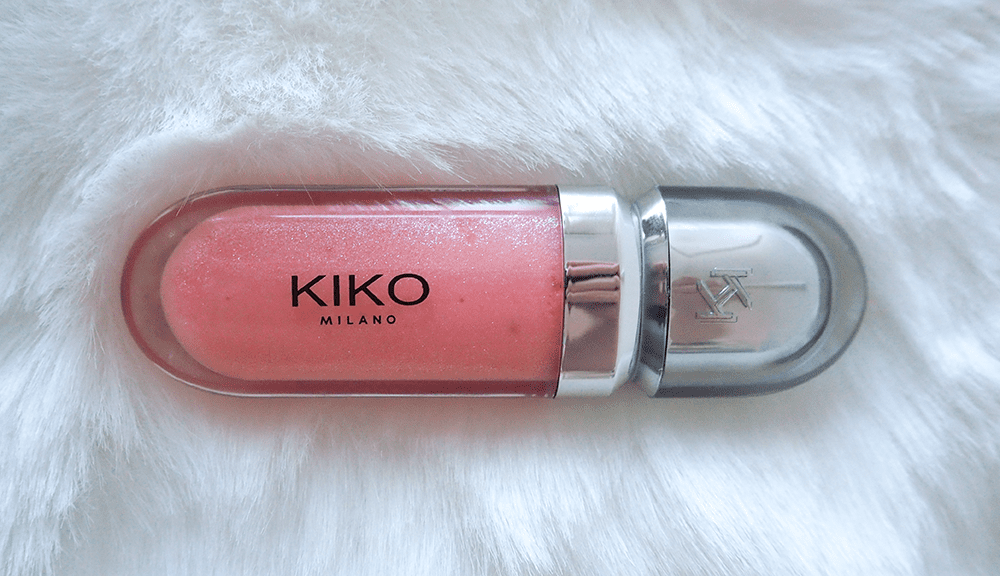 The Kiko Milano 3D Hydra Lipgloss is all over Instagram at the moment. And with good reason. This lip gloss is beautiful. It's smooth, nourishing, non-sticky, and plumping. The gloss makes lips look super shiny and radiant while still being comfortable and lightweight.
There are pigmented cream colours as well as shimmery shades to pick from. Both formulas reflect the light in a captivating way. Expect firey red, shimmery beige, vivid magenta, sparkly gold, and bubblegum pink.
6. Rimmel London Thrill Seeker Glassy Lip Gloss – £8.99
+ an extra 20% off at LookFantastic with my code LFTFBLOGSARAH
The Rimmel London Thrill Seeker Glassy Lip Gloss is a fairly new launch but absolutely deserves to be on this list. Infused with hyaluronic acid, this lip gloss is hydrating and gives lips a juicy shine. Vegan and cruelty-free, this nourishing formula makes lips look and feel healthy.
It's non-sticky and makes lips feel soft. This lip gloss comes in loads of shades and yummy fruity scents. Think sweet apple, delicious berry, pink candy, and juicy peach.
7. e.l.f. Cosmetics Lip Lacquer – £4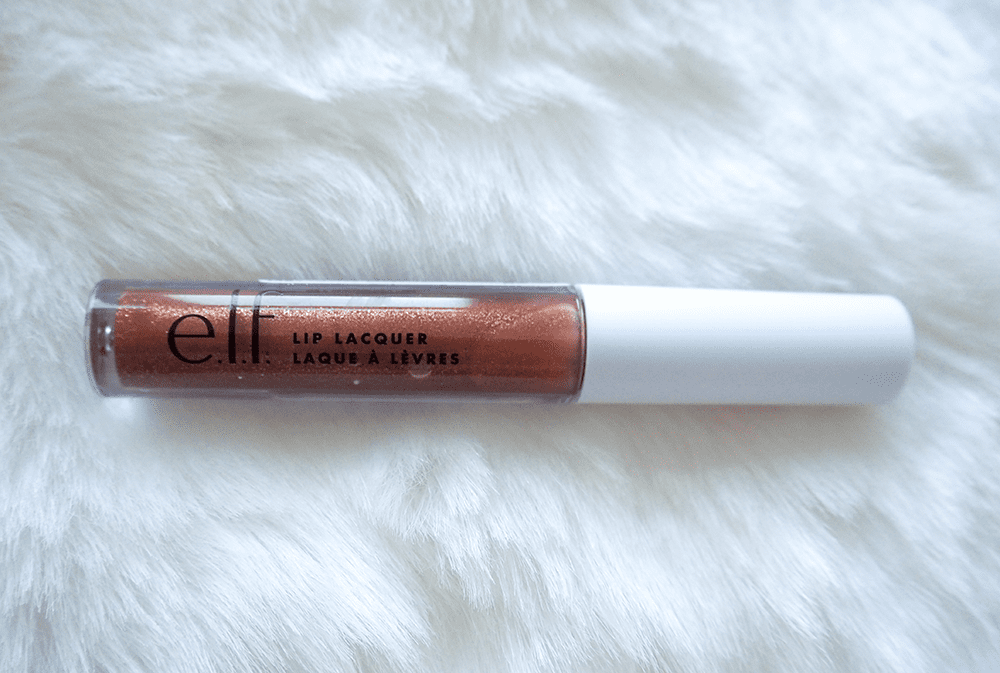 The most budget-friendly lip gloss on the list is the e.l.f. Cosmetics Lip Lacquer. This amazing gloss only costs £4, which makes it very affordable without compromising on quality. It's non-sticky, sheer, buildable, and hydrating, with vitamin E and vitamin A.
Whether you're after a clear gloss, subtle brown sparkle, or soft pink, these glosses are wearable, cruelty-free, and vegan. It provides a little shine but is very subtle, making it perfect for day-to-day wear.