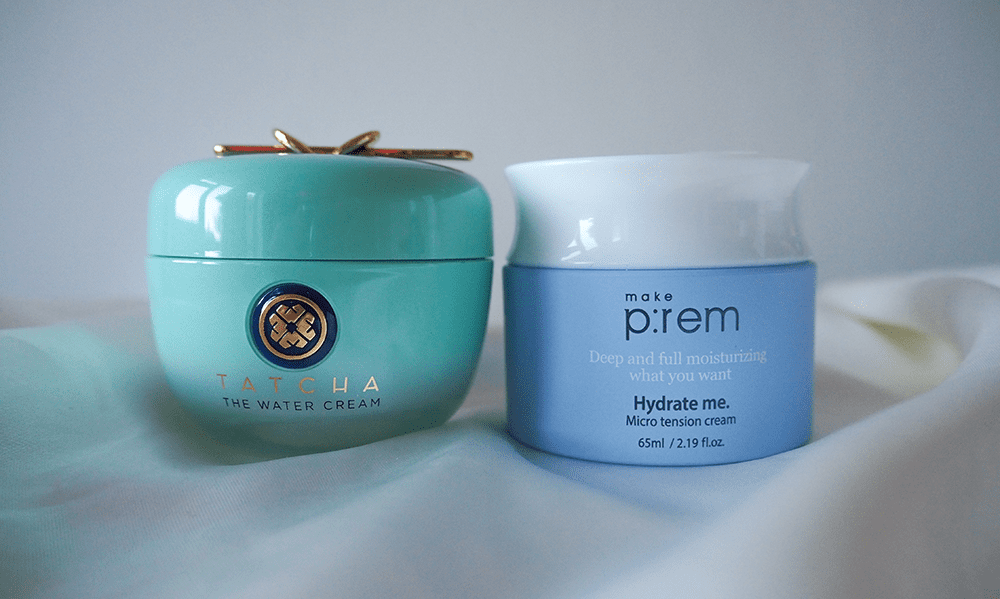 Tatcha is one of those luxury skincare brands that has everyone in a chokehold. It's known for aesthetically pleasing vibes and high-quality ingredients that deliver effective skincare results. Tatcha The Water Cream is one of its most iconic products, offering a lightweight hydrating cream that delivers smooth balanced skin.
But at an eye-watering £67 for 50ml, this moisturiser is very expensive. While it's undoubtedly a gorgeous product, you don't need to spend that much on a cream to get noticeable results.
Enter make p:rem Hydrate Me. Micro Tension Cream. This hydrating moisturiser is supposed to be a dupe for the popular Tatcha The Water Cream.
But does it live up to the quality and performance of its high-end counterpart? This detailed post compares the make p:rem moisturiser with Tatcha The Water Cream to find out whether it delivers everything we love about the luxury moisturiser at a much more affordable price.
Keep reading for a close look at these moisturisers' efficacy, ingredients, texture, and price to see which one you need to add to your cart.
Use my code CONFIDENCE10 for up to 5% off YesStyle. For new customers, use the code YESSTYLE for 10% off with a minimum £28.70 ($35 USD) purchase. Buy the Tatcha moisturiser dupe here.
** This post contains some affiliate links. This means at no extra cost to you, I earn some commission if you purchase a product through my link. All thoughts are my own, though, as always. If you want to find out more, visit my affiliate disclosure page **
About Tatcha The Water Cream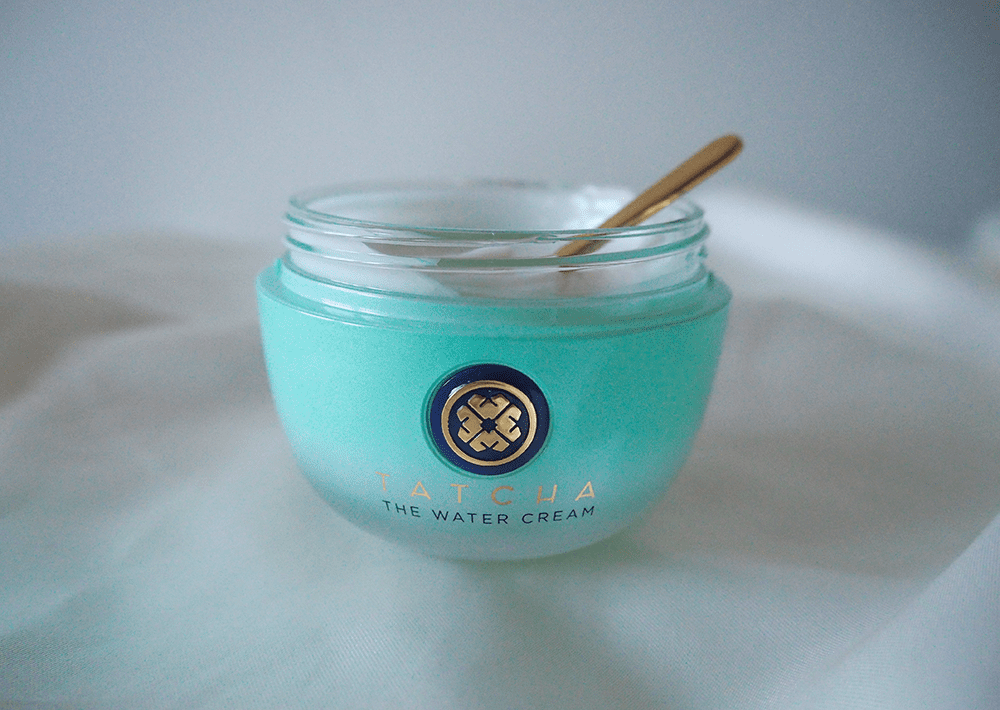 Tatcha The Water Cream is a lightweight and hydrating moisturiser. Although it looks quite rich, it's very absorbent and doesn't feel greasy. It's perfect for oilier skin types, as it helps control excess sebum and makes skin feel smooth and balanced. It's healthy, moisturised skin in a pot.
About make p:rem Hydrate Me. Micro Tension Cream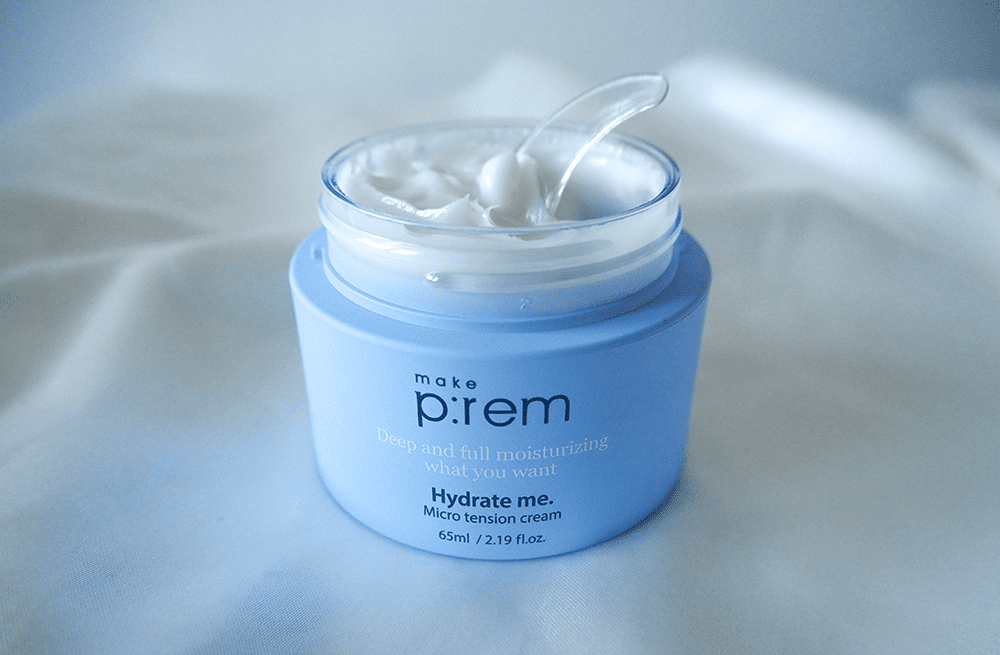 The make p:rem Hydrate Me. Micro Tension Cream is designed to strengthen the skin barrier and restore elasticity. It's lightweight, non-irritating, and very hydrating. The moisturiser delivers a plump and dewy complexion. Expect deep and long-lasting nourishment.
The comparison
Price
The Korean dupe wins on price. It costs £34.41 for 65ml. And YesStyle frequently has discounts on products, so you can pick it up for way less!
On the other hand, Tatcha costs a £67 for 50ml or £93 for 75ml. It's very expensive. make p:rem is around half the price for even more product!
Packaging
Honestly, Tatcha wins on packaging. It's heavy, feels expensive, and looks beautiful. It photographs like a dream. Even down to the light turquoise pot and contrasting gold lettering and dainty gold spatula, it's utterly gorgeous.
make p:rem is a lovely soft blue and comes with its own spatula. The spatula is bigger than Tatcha's, which is may more convenient but not as cute. Although it's more lightweight than Tatcha, it's still got some weight to it, so it doesn't feel cheap.
Ingredients
The dupe's INCI list is considerably longer than the luxury brand. However, they share some of the same notable ingredients. These include the emollients dimethicone and lecithin, dewy propanediol, hydrating glycerin, hyaluronic acid derivative sodium hyaluronate, and more.
Tatcha The Water Cream incorporates soothing saccharomyces ferment filtrate, the humectant diglycerin, the antixodiant green tea leaf extract, soothing cladosiphon okamuranus and belamcanda chinensis root extract, and more.
make p:rem Hydrate Me. Micro Tension Cream features the humectants 1,2-hexanediol and glycereth-26, the emollients caprylic/capric triglyceride and cetyl ethylhexanoate, nourishing macadamia integrifolia seed oil, and more.
Texture
These moisturisers have fairly similar textures, which you can see in the photo below.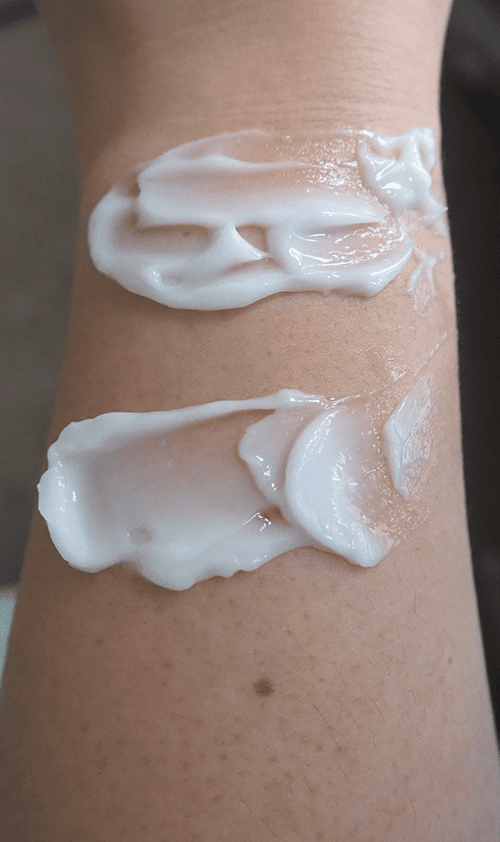 Both are very light and spreadable. They almost have a gel consistency with how easily they're absorbed by the skin. They have a watery texture, but Tatcha is a bit thicker and richer than p:rem.
How they feel on the skin
Once applied, there really isn't that much difference between the moisturisers.
Tatcha feels a bit more nourishing and luxe. It makes my skin a bit more radiant overall. make p:rem feels more soothing and refreshing. It absorbs a bit faster than Tatcha and feels very quenching.
But ultimately, when I apply 1 moisturiser to 1 side of my face and the other to the other side, I can't really tell that I've applied 2 different products.
Effectiveness
And now for the most important test of all: do these moisturisers deliver the same results?
Genuinely, yes.
Both moisturisers deliver long-lasting hydration. By the end of the day, I can't tell that I'm wearing 2 different moisturisers. My skin feels comfortable, moisturised, and fresh after 8 hours of wear.
They play well other skincare products thanks to their watery textures, which means I can layer hydrating toners and glowy serums without the moisturisers feeling too rich for my oily skin.
Both products deliver a non-greasy finish. My oily skin loves this, as the moisturisers allow my skin to breathe. As they're both so lightweight and absorbent, they work very well as skin prep for makeup. Base products simply glide over the top, without any pilling.
Honest thoughts on Tatcha The Water Cream Dupe
make p:rem Hydrate Me. Micro Tension Cream is absolutely a worthy dupe for the Tatcha The Water Cream. It delivers the same results as the expensive moisturiser at around half the price for more product!
Both moisturisers are perfect for oily skin, feel non-greasy and hydrating, deliver lasting moisture, and offer very similar textures.
While these moisturisers aren't identical, both are highly effective, and there are no noticeable differences between the 2 when they're on the skin. So it's a no-brainer that make p:rem takes the win, as it's way more affordable!
Use my code CONFIDENCE10 for up to 5% off YesStyle. For new customers, use the code YESSTYLE for 10% off with a minimum £28.70 ($35 USD) purchase. Buy the Tatcha moisturiser dupe here.