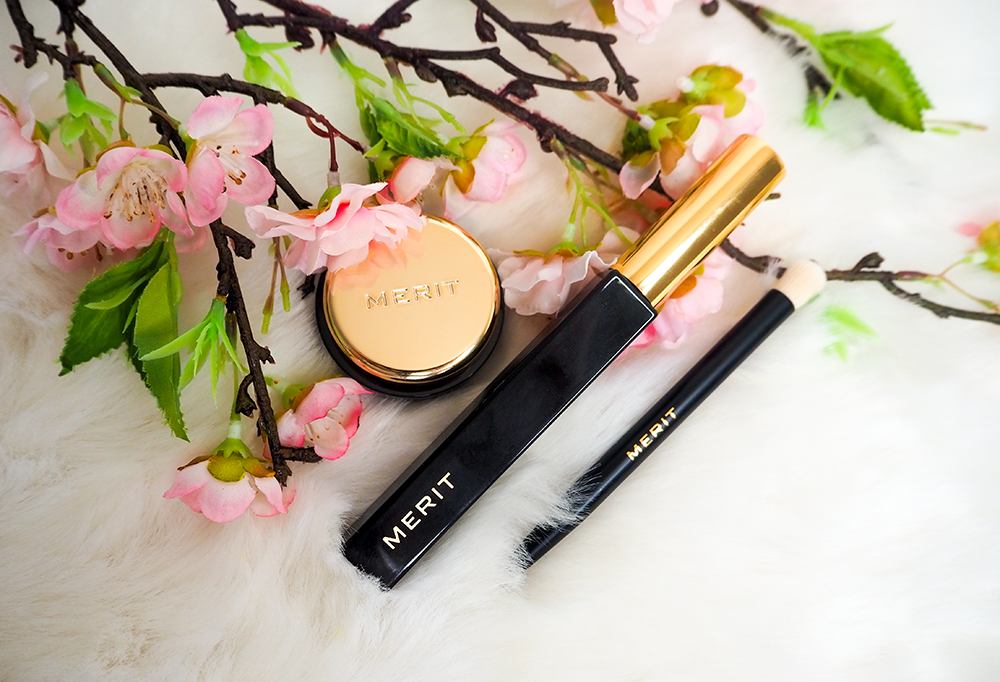 I'm so excited to share my honest review of MERIT Beauty's brand-new Solo Shadow and Brush No. 2, which officially launched yesterday.
I'm a sucker for quality cream eyeshadows. You can simply swipe and go, as they blend seamlessly, which makes them perfect for quick makeup days. And who wants to spend ages buffing an eyeshadow out when you can do it in seconds?
In this review, I'm going to share my thoughts on MERIT Beauty's new cream eyeshadow, the accompanying brush, and lengthening mascara, along with a makeup look to show you how these products look on. Find out whether you need to add these makeup products to your cart right away.
** This post contains some affiliate links. This means at no extra cost to you, I earn some commission if you purchase a product through my link. All thoughts are my own, though, as always. If you want to find out more, visit my affiliate disclosure page **
What is MERIT Beauty?
MERIT Beauty is a vegan and cruelty-free makeup brand focusing on minimalist products that naturally enhance your beauty. The products are designed to be skin-loving, simple, and easy to use, working hard to deliver versatility and quality. It's giving modern clean girl makeup vibes.
Some of the brand's most popular products are the Flush Balm cream blush (one of my faves), The Minimalist complexion stick, and Shade Slick lip oil.
Which MERIT Beauty products did I receive?
I received the following 3 products to test and review:
Below, I'm going to share my thoughts on each product, with a look at swatches, quality, longevity, wearability, and ease of use.
1. MERIT Beauty Solo Shadow
Price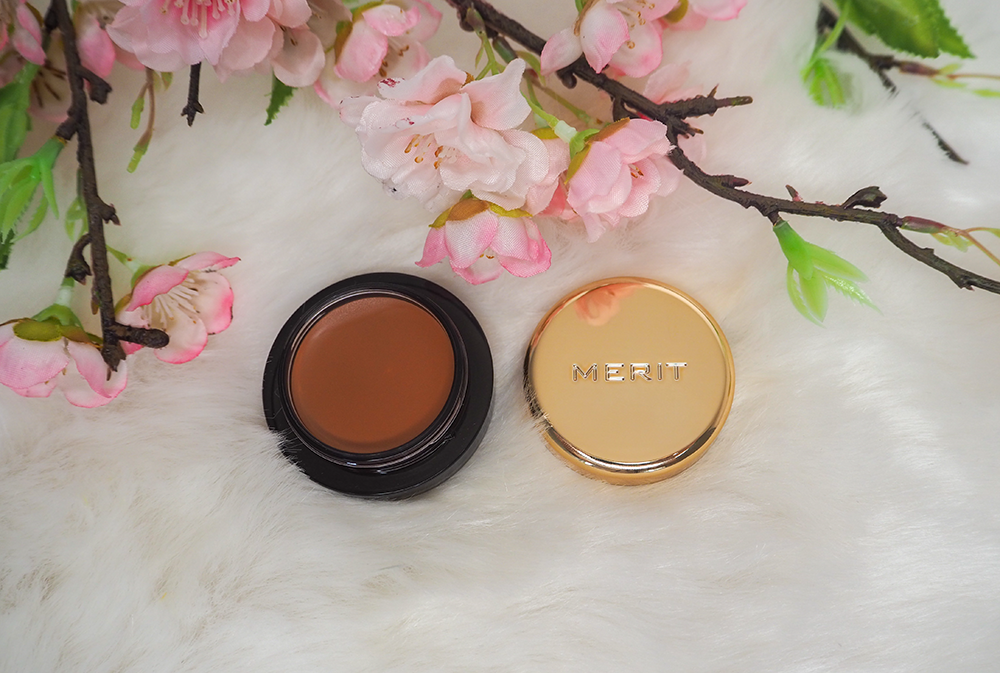 Product claims
MERIT Beauty Solo Shadow claims to be a buildable cream-to-powder eyeshadow for a soft matte wash of colour. It comes in 8 wearable shades, from soft mauves to cool taupes. The eyeshadow can be applied with Brush No. 2 or fingers. It claims to be impossible to mess up and easy to layer for depth. It promises no creasing or fallout.
Swatch
I got the shade Midcentury, which is a warm brown. The swatch below is done on my bare arm without primer. I did a couple of swipes of the product to show you the intensity this shade can be built up to.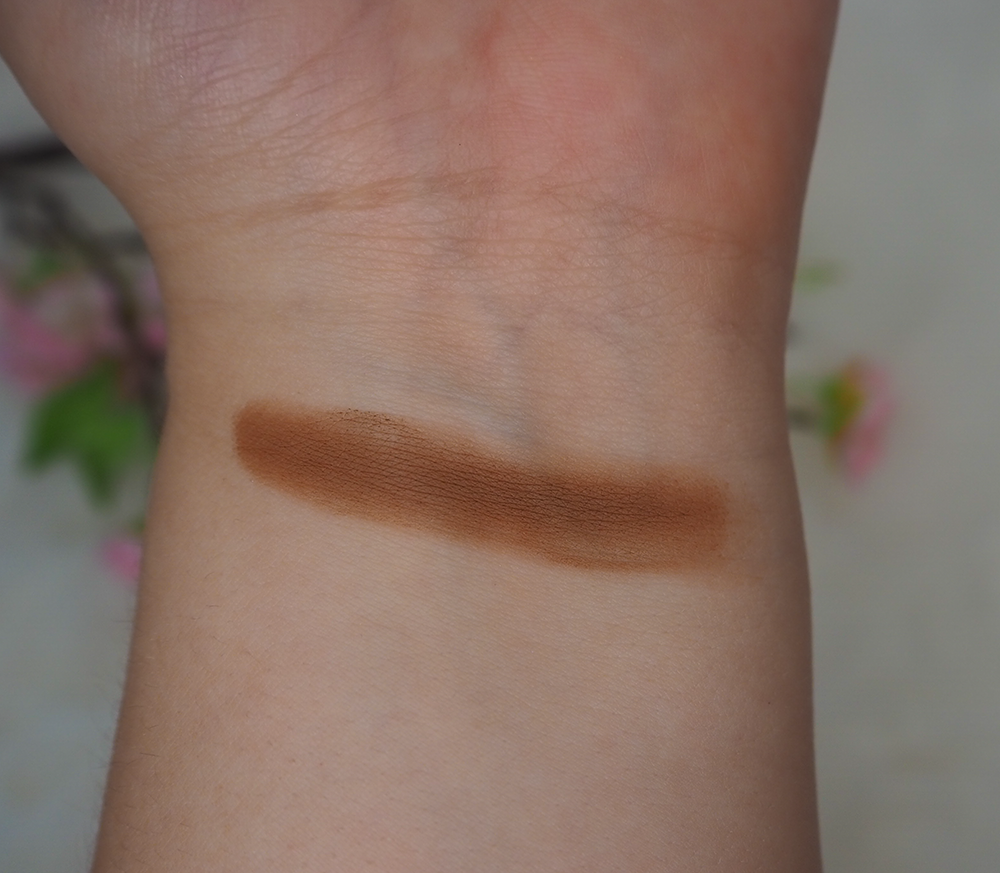 Review
Obsessed is an understatement. Solo Shadow is phenomenal.
I love the formula. I don't think I've ever used a cream-to-powder formula that truly is both. It starts off as a smooth cream with no fallout that picks up easily on a brush and blends seamlessly, but then it dries down and has the finish of a soft powder. The result is pigmented colour which is easy to manipulate to your desired shape and intensity that doesn't feel oily on the eyelids.
Midcentury is the perfect mid-toned brown. Although it leans warm overall, I'd describe this as a 'neutral warm', as it gives subtle warmth. I love this because it means it works with so many makeup looks. You could definitely pull this eyeshadow off with a cooler-toned makeup look!
I've used eyeshadows without primers in the past that completely disappear and go very oily. Solo Shadow is not one of those. It's got great lasting powder.
I stupidly forgot to apply eyeshadow primer when I tried it, and I was surprised at how well it stayed on my lids. It faded a bit after 6 hours of wear and wore off almost completely in my crease, but it was still very visible and not oily at all. This will 100% last even longer with an eyeshadow primer, particularly in the crease.
This eyeshadow is very versatile and high-quality. I'd wear it alone for a simple makeup look, layer it with shimmers for more impact, and use it for detailing with a precise brush to create a graphic eyeliner shape.
Rating: 5 stars
Solo Shadow is easily one of my fave single eyeshadows. I will be reaching for this a lot.
2. MERIT Beauty Brush No. 2
Price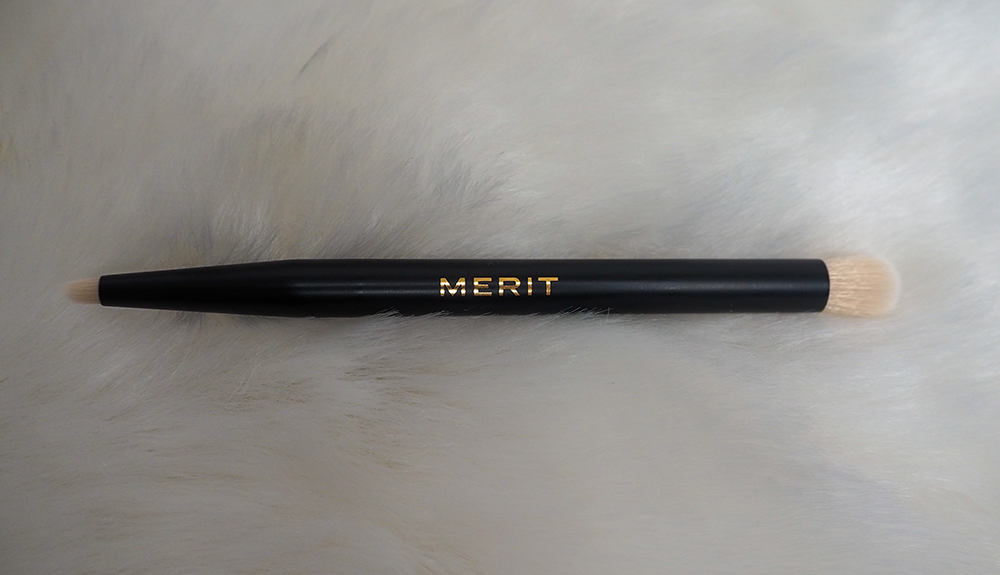 Product claims
MERIT Beauty Brush No. 2 is a soft, dual-ended brush that is designed to be used for a wash of colour and precise placement. The densely packed bristles claim to be gentle for sensitive skin. The fluffy side claims to diffuse colour across the lids, while the tapered end can be used across the lash line.
Review
High-quality eyeshadow brushes are essential for me. The difference between an average and exceptional eyeshadow brush is noticeable. A high-performing brush means effortless blending, no irritation on the lids, and bristles that stay put when you need them for precise placement.
Brush No. 2 is of excellent quality. The bristles are densely packed on either side, so they pick up a lot of product, meaning you only need to tap into eyeshadow with a light hand. The bristles are soft and gentle on the eyelids, so there's no irritation, even when you apply a bit more pressure.
I used the fluffy side to pick up Solo Shadow. It was super easy to distribute, buff, and blend the product across my lids. The brush made softening the edges of the shadow seamless. Just a couple of light sweeping motions was enough.
I've used fluffy brushes in the past where the bristles are low quality and not densely packed, which means when you go to blend colour on the lids, it leads to patchy application and difficulty in getting soft edges. It also means the brush is prone to losing its shape and bristles over time with cleaning.
I experienced no bristle splaying with Brush No. 2. It was easy to use and did exactly what I wanted.
Rating: 4.5 stars
I thoroughly recommend this eyeshadow brush. When paired with the Solo Shadow, it's a match made in heaven.
3. MERIT Beauty Clean Lash
£28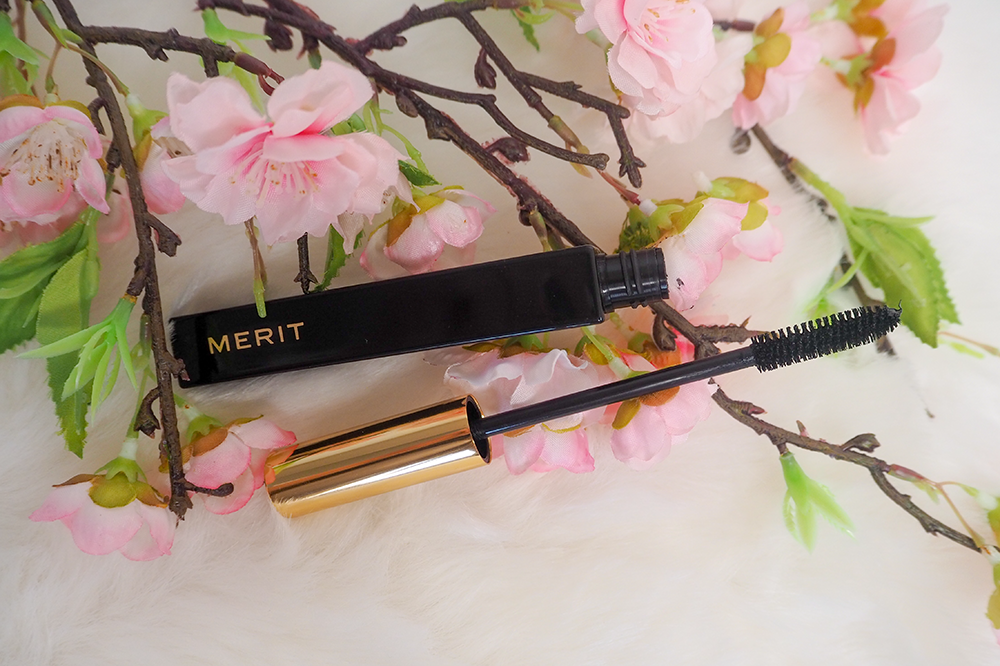 Product claims
MERIT Beauty Clean Lash promises to be an everyday mascara that lengthens and lifts lashes without any smudging. It's a tubing formula that is supposed to wrap and define each lash, so no clumpiness and easy lash separation. The mascara claims to deliver a full, feathery look.
Review
I really like this mascara. This is an everyday mascara, because it gives a natural look, as the colour isn't super black and doesn't add loads of volume. Instead, it lengthens and lifts lashes to help them stand up.
It's not as wet as other mascaras I've tried, which means it doesn't budge or smudge. At all. This means layering mascara is perfect, as your lashes don't become really wet, which can lead to that dreaded transfer.
The mascara is the most lightweight I've tried. It's honestly weightless. I love this my lashes don't feel like they're clumped together with a load of product.
This mascara does add length. However, it's not as lengthening as other mascaras in my makeup collection nor does it add quite as much impact as some of the others.
Where it shines is that it's weightless, very easy to separate each lash and build length, won't smudge or transfer, and looks very natural. I'd pick this in scenarios where I want a reliable mascara that I can apply quickly without it going clumpy or budging, like work events.
Rating: 4 stars
This is a nice mascara that meets its claims.
Makeup look using MERIT Beauty products
No makeup review is complete without me showing you what these products look like on my face! Here's the makeup look I created using the products in this post.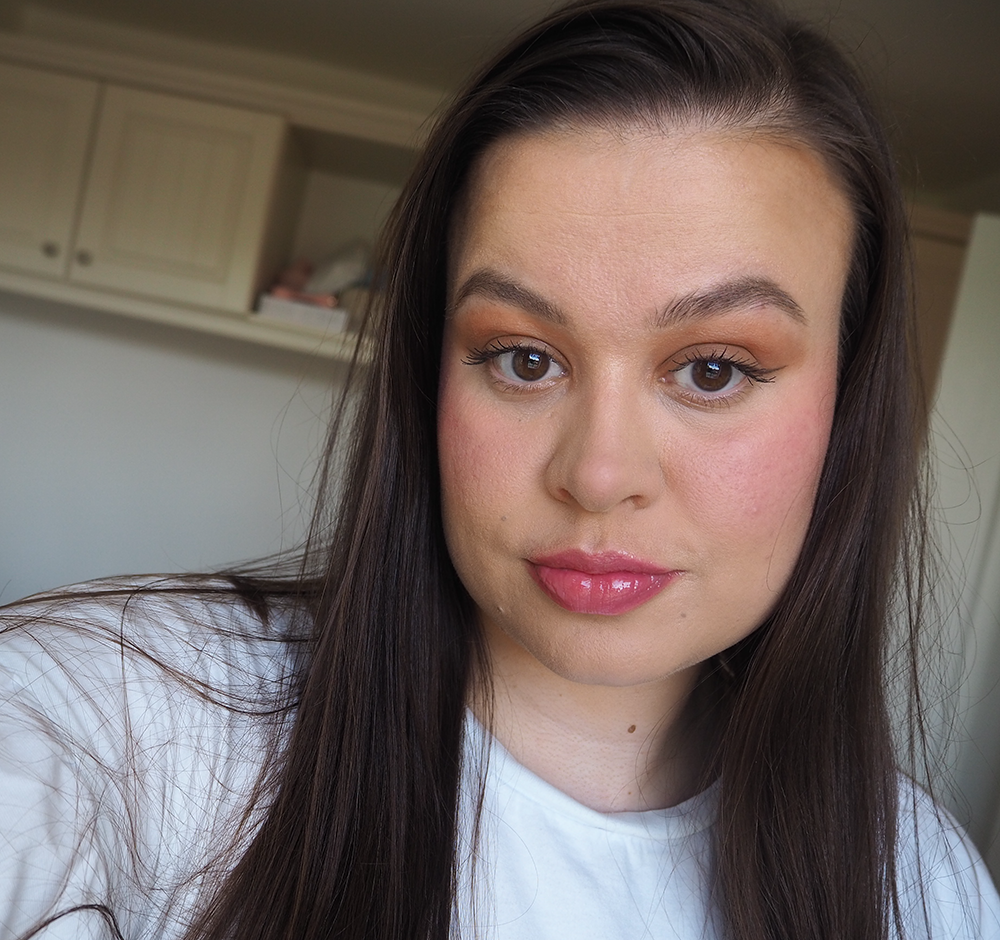 All of the MERIT Beauty products applied like a dream. They're foolproof, versatile, and look and feel amazing. Love love love.
I particularly adore the Solo Shadow in Midcentury. It's so gorgeous and is the perfect natural brown that will work with any makeup look. This eyeshadow would look beautiful with glitter applied on top for extra sparkle and glam.
Do I recommend these products?
I 1000% recommend these MERIT Beauty products. Every single product meets its claims, and the new Solo Shadows are dreamy. I just know these cream shadows are going to become a staple in my makeup routine. They're so easy to use and deliver beautiful results.
Every first MERIT Beauty purchase comes with their signature bag + all orders over $40/£50 get free shipping. Shop now!
---
Have you tried MERIT Beauty yet?