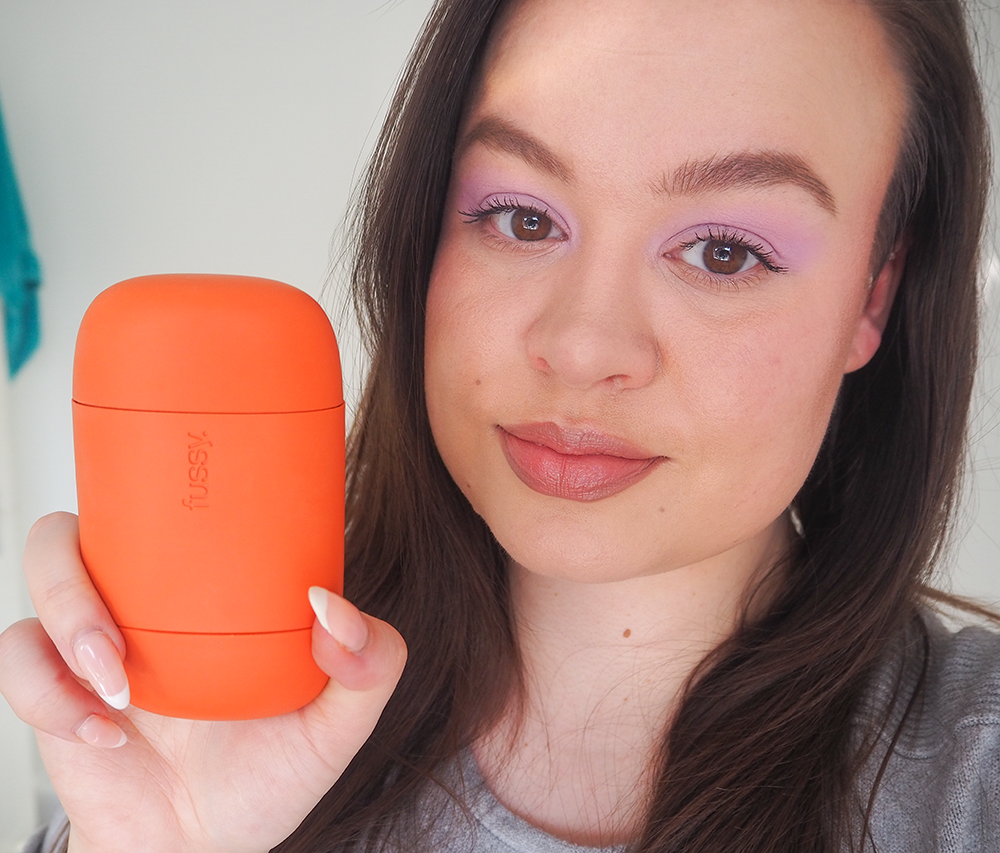 Eco-friendly natural deodorants are becoming more and more popular. They're far better for the planet than spray deodorants, as you buy the casing once and then continue to purchase waste-free refillables, and they actually prevent odour.
I'll be the first to admit that prior to trying natural deodorants, I was quite sceptical about their effectiveness. I thought they'd smell lovely and feel nice on the skin but wouldn't leave me feeling fresh after a few hours. I was wrong. However, refillable natural deodorants vary, and some work better than others.
Today, I'm reviewing the sustainable Fussy deodorant to let you know whether it works and whether it's better than other natural deodorants. Keep reading for my honest thoughts on this popular deodorant.
Get 15% off Fussy with my code AFAWC15. Shop here! (Works for new customers only).
** This post contains some affiliate links. This means at no extra cost to you, I earn some commission if you purchase a product through my link. All thoughts are my own, though, as always. If you want to find out more, visit my affiliate disclosure page **
What is Fussy?
Fussy is a plastic-free natural deodorant brand that claims to be simple, high-quality, and effective. Its core mission is to ban plastic from bathrooms with a sustainable deodorant that can be refilled, thus removing waste. Fussy is cruelty-free and vegan.
How does Fussy work?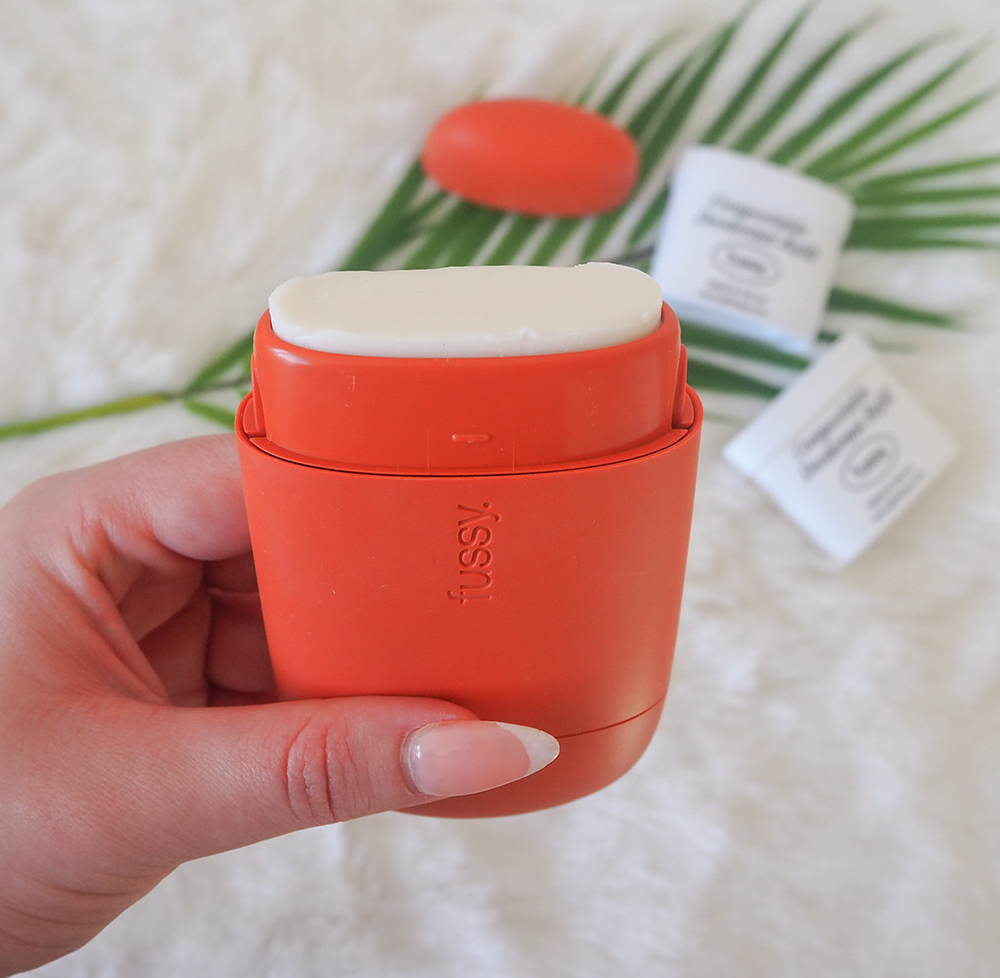 Fussy is so easy to get started with! First, pick your 100% recyclable plastic case. There are multiple pretty colours to choose your case, such as lilac, ocean blue, mint green, and burnt orange (which is what I've got).
Next, pick your subscription plan. You can choose from a one-off purchase with 1 refill, a starter pack that contains 4 refills, or a subscribe and save option that works out to be the most affordable option.
Finally, pick your fave scent for the compostable refill. There are multiple lovely scents, such as citrus, floral, and mint.
Get 15% off Fussy with my code AFAWC15. Shop here! (Works for new customers only).
Fussy deodorant claims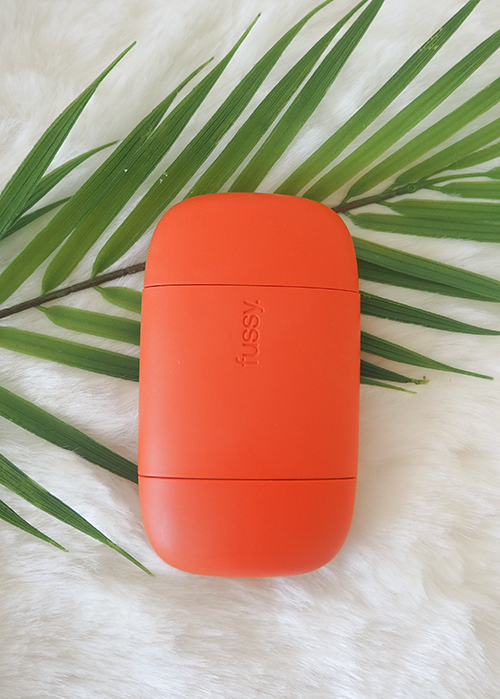 Fussy deodorant promises to be backed by science to keep your armpits fresh for 24 hours. While it's not an antiperspirant, which stops sweating, the deodorant claims to keep you free from odour, with the opinion that sweating is natural and should happen.
Fussy says the deodorant will not leave white marks or stains, so your clothes are safe! Each 40g refill is designed to last 4-8 weeks, depending on use.
The deodorant is designed to be suitable for sensitive skin. Although the refills contain bicarbonate of soda, it's in much smaller amounts than others on the market and at a very high grade, according to the brand.
How to use it
To insert a refill, remove the lid of your case and then the inner cap by squeezing the buttons on the side. Then drop in your refill, and pop the inner cap back on until it clicks. Just make sure you rewind your case all the way back down.
You're advised to swipe the deodorant once or twice under the armpits.
Honest Fussy deodorant review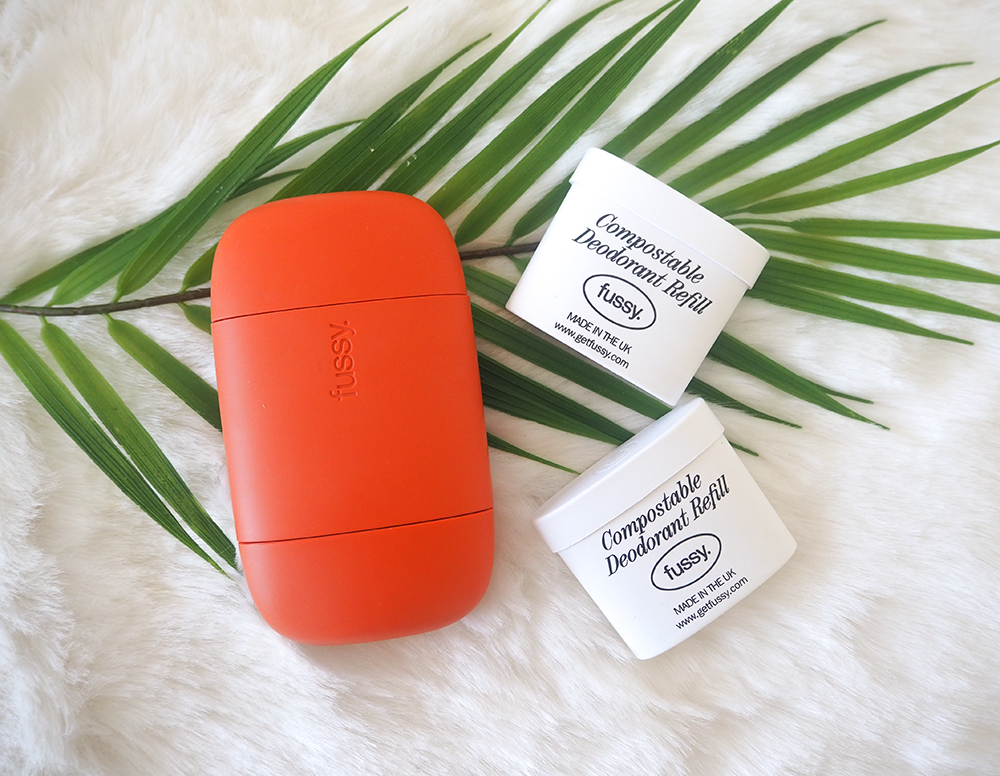 Fussy deodorant is an effective natural deodorant.
Let's start with the packaging. I love the vibrant orange shade of the case and that it's 100% recyclable. We stan a sustainable brand! It was super easy to insert the refill and less fiddly than other natural deodorant brands I've tried.
I was kindly sent 3 scents to try: Wide Eyed (citrus), Cloud Nine (fresh), and Tropic Tonic (lime). Cloud Nine is my fave, as it's simple and smells like clean cotton, which is very fresh. But all of them smell nice.
The texture of the deodorant sits somewhere between firm and soft. It's softer than Proverb Skin's natural deodorant but firmer than Wild Natural Deodorant. The texture is still smooth and gentle when gliding it across my skin. I like the texture a lot!
I've had no issues with Fussy leaving white marks or stains on my clothing whatsoever. In fact, even when I've applied too much of the deodorant, there have still been no marks, so this is a big tick for me! It's the most stain-free deodorant I've tried on those occasions when I'm a bit too heavy-handed.
Most importantly, Fussy is very effective at keeping my armpits fresh and odour-free all day. Even after a workout, I still smell fresh and clean. It's way more effective at keeping bad odour away than a traditional antiperspirant and is also far kinder to the planet. A double win!
Where to buy
You can buy the refillable deodorant directly from Fussy.
Prices start as low as £13 for the subscribe and save option and up to £32 for a multi-pack of refills. I think this is a great price. Yes, it's more expensive than a typical spray deodorant but is way more effective, better for the planet, and will likely last you longer too.
Get 15% off Fussy with my code AFAWC15. Shop here! (Works for new customers only).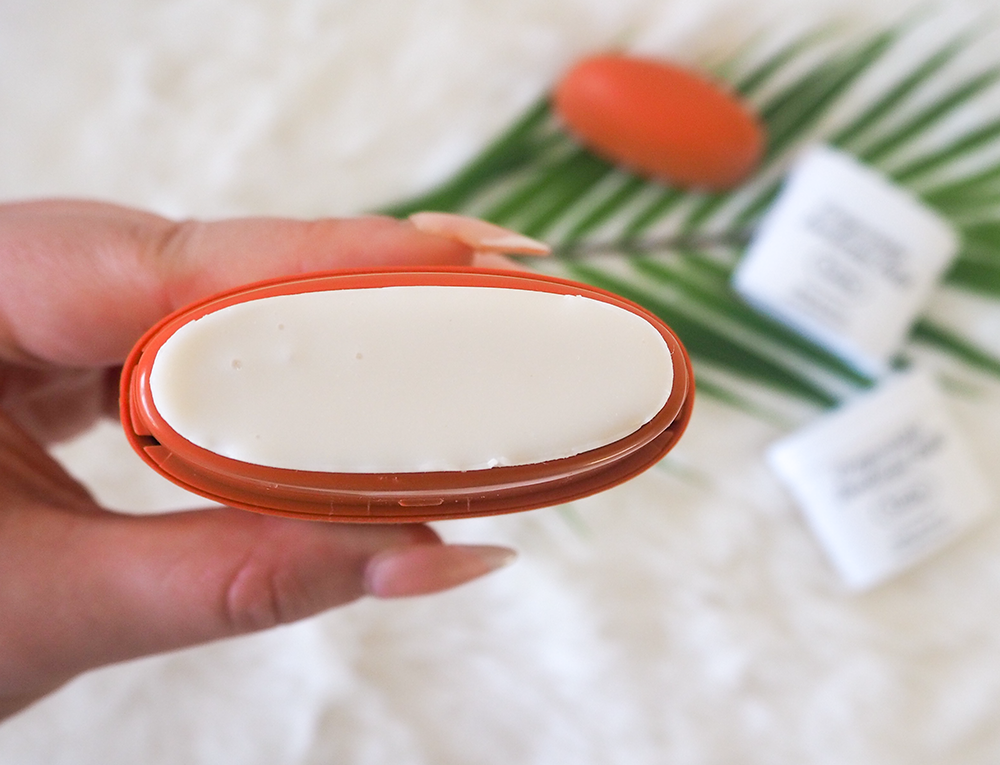 Do I recommend Fussy deodorant?
Overall, this is one of the best natural deodorants I've tried, is 100% effective, and totally worth trying. It's just as good as other refillable deodorants I've used and loved.
Rating: 5 stars
I highly recommend checking out this brand. You'll be thrilled with the results!
---
Have you ever tried natural deodorants? I'd love to hear in the comments below!