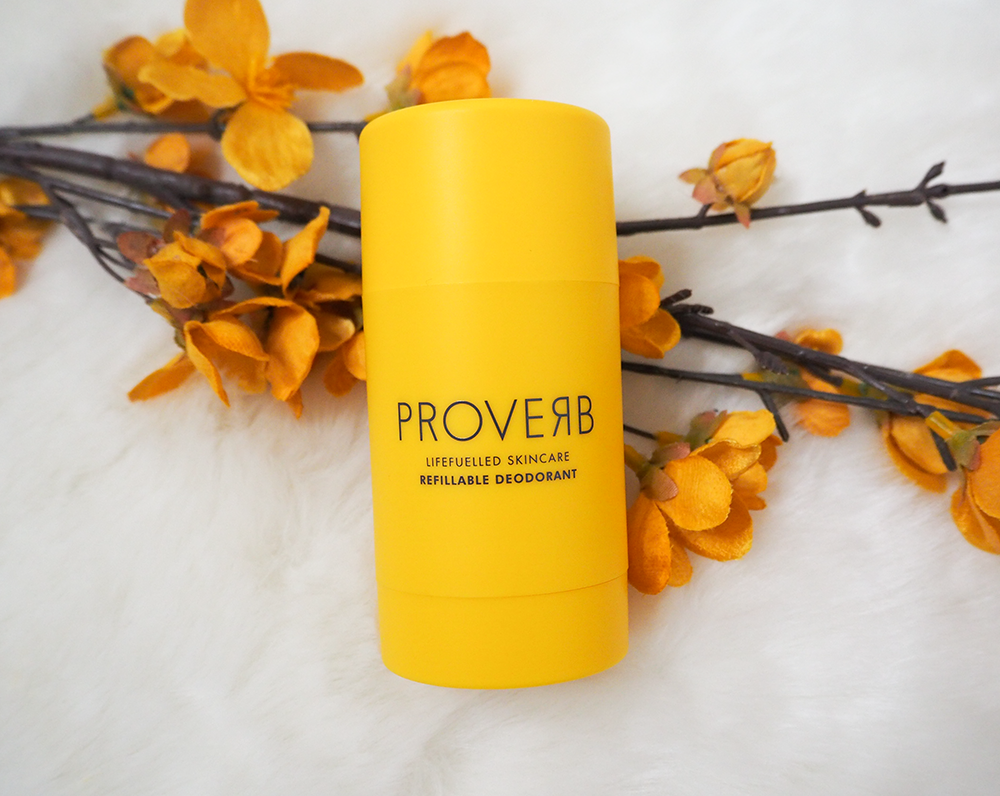 If you're looking for an eco-friendly deodorant that actually works but aren't sure where to start, then this honest Proverb Skin review will give you all the answers you need.
This natural-led deodorant company kindly gifted me the Refillable Deodorant Starter Set to try. I've always got on much better with natural deodorants than I have your typical spray antiperspirants, so I couldn't wait to see if this aluminium-free deodorant lived up to my high expectations.
Keep reading to see whether this cruelty-free deodorant performs as well as its sustainable approach to skincare.
** This post contains some affiliate links. This means at no extra cost to you, I earn some commission if you purchase a product through my link. All thoughts are my own, though, as always. If you want to find out more, visit my affiliate disclosure page **
What is Proverb Skin?
Proverb Skin is a cruelty-free skincare firm that makes natural, effective products for the face and body. Its whole ethos revolves around products that are great for the human body and environment, with a motto that it doesn't put ingredients into its products that you wouldn't put into a smoothie.
Our passion is to help people feel, think and look better so they can make the most out of everyday and together we can give back to the people who need it the most.

Proverb Skin
All packaging is recyclable. The company's flagship product is the Refillable Deodorant Starter Set, but there are other products to choose from, including the Refillable Natural Hand Sanitiser and various natural skincare products.
What comes in the Proverb Skin Refillable Deodorant Starter Set?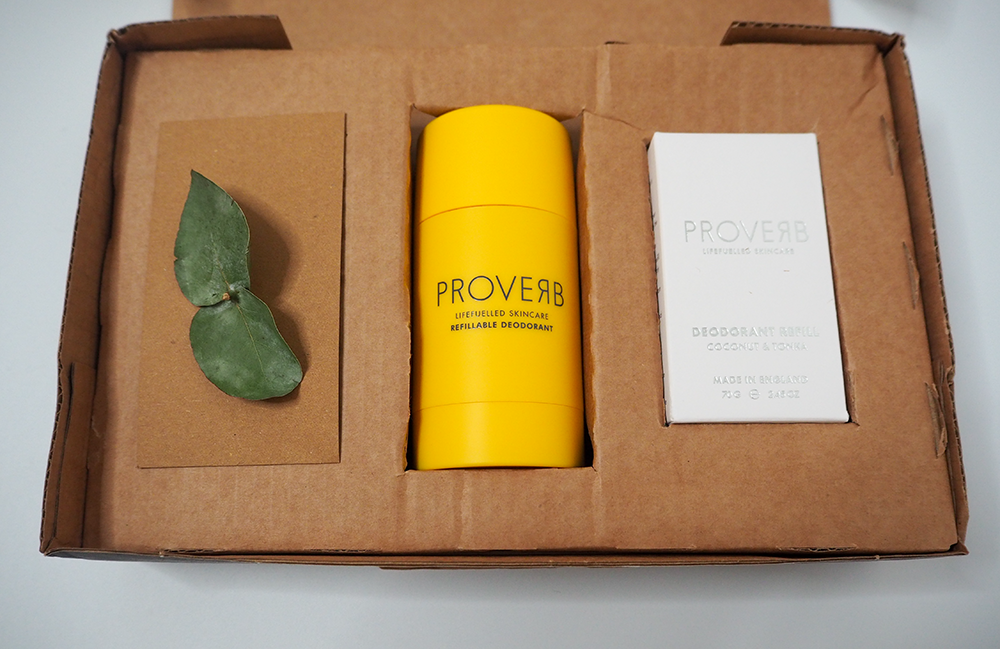 The Proverb Skin Refillable Deodorant Starter Set includes a refillable case (you can choose from yellow, grey, or white) and a deodorant refill that you simply slot into the case. The idea is that you only buy the outer casing once and continue getting refills to stop unnecessary waste.
This set also comes with a little booklet with some information about how to insert the deodorant refill into the case and some general statistics about the awful impact of plastic pollution globally.
Proverb Skin Refillable Deodorant Starter Set claims
The refillable deodorant offers an eco-friendly alternative to single-use plastic.
Promising to keep you fresh all day, no matter how active you are, the Proverb Skin Refillable Deodorant Starter Set has 3 different fragrance options and 2 different strengths to suit every lifestyle. There's a deodorant for super sensitive skin and baking soda allergies.
You can either get Coconut & Tonka, Wild Mint & Eucalyptus, or Sensitive & Unfragranced. Then you either choose the standard strength or the active strength option, depending on your wants and needs. Proverb Skin recommends the Sensitive & Unfragranced option for sensitive skin, and there is no active version available for this, as this option has a gentler base.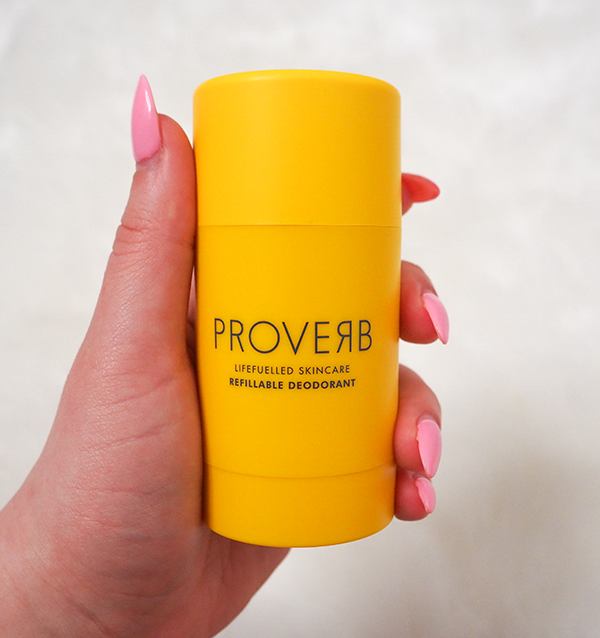 After being tested on sweaty athletes, this vegan, natural deodorant promises to make you feel confident and smell great. A little goes a long way, according to Proverb Skin, lasting approximately 8 weeks. It wants to ensure a good amount of product with each refill (70g) in line with its mission to reduce packaging.
The Proverb Skin Refillable Deodorant Starter Set is free from aluminium, parabens, petroleums and synthetic fragrance.
How to insert the deodorant refill into the case
Watch the short video below to see how to insert your deodorant refill into the case:
Alternatively, follow the simple steps below to get started:
Open up the case and check that it is empty
Gently unwrap the refill from the bottom and carefully peel the paper off. Do not remove the wheel from the base of your new deodorant refill. You need this to fit it into your case
Simply place the new deodorant refill onto the top of the open case. Apply gentle downward pressure on the deodorant while you twist the bottom of the case anticlockwise
Place the refill wrap into your normal paper recycling
It's super easy! The booklet that comes with the Proverb Skin Refillable Deodorant Starter Set also explains these steps.
How to use the eco-friendly deodorant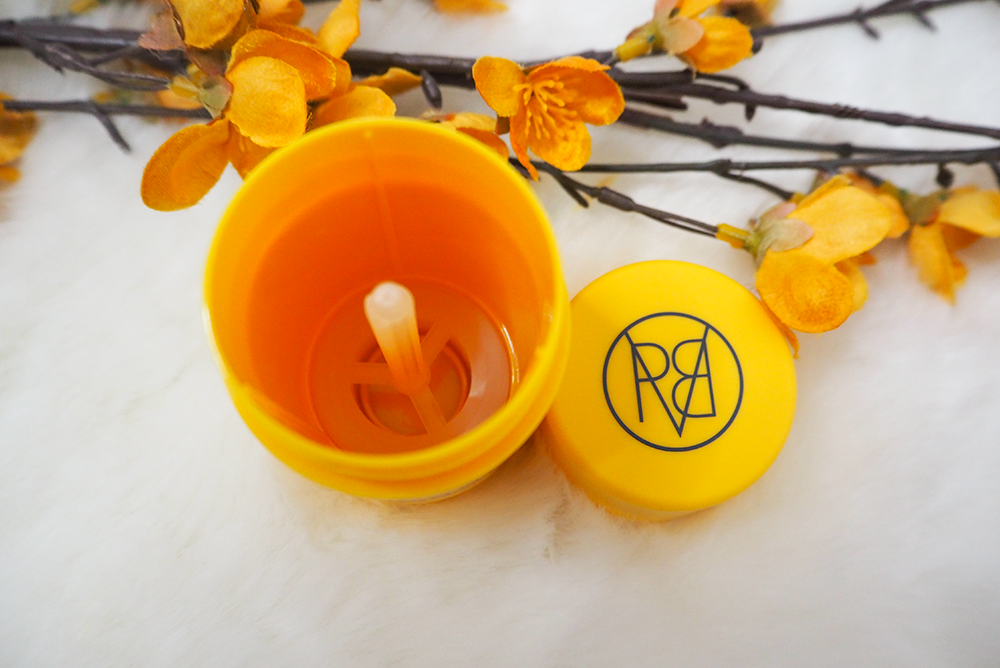 After inserting the refill into your deodorant case, you simply swipe the deodorant 2-3 times over your armpits. If you get white marks on your clothes, this is a sign you're using too much product.
Honest experience with the natural deodorant
I love the Refillable Deodorant Starter Set. From the packaging and brand ethos through to the actual results, I've got nothing bad to say about this product.
I'm obsessed with the yellow packaging. A lot of deodorant packaging is very samey, so this vibrant, modern shade stands out in my bathroom.
Of course, the fact that this packaging reduces waste, and everything that comes in the box is recyclable, is a huge positive. So many brands use unnecessary packaging that ultimately harms the environment, so this eco-friendly approach is amazing.
Ultimately, while consumers can do their bit for the environment, it's very difficult to make an impactful change if everywhere you buy from uses unsustainable packaging. So a big shout out to Proverb Skin for this awesome and truly eco-friendly approach!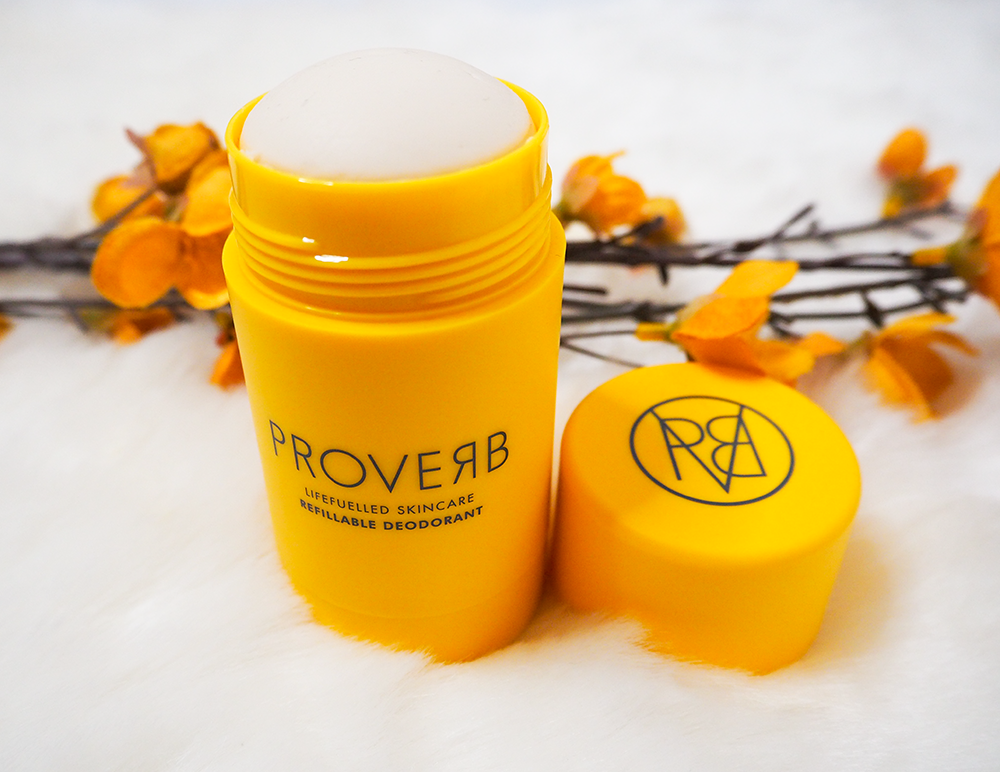 The fact that the Refillable Deodorant Starter Set is vegan and cruelty-free too is *chef's kiss*.
I found popping the refill into the outer casing straightforward and easy. Everything is clearly explained, and the process is hassle-free.
I went for the Coconut & Tonka scent, and it smells absolutely unreal. This sweet fragrance uplifts my mood immediately and makes applying deodorant actually fun. It's like wearing perfume. For people that don't like fragrances or can't use scented deodorants, there is an unscented option. But if you like nice-smelling deodorants, this one blows every single other deodorant I've used out of the water.
Applying the deodorant is easy, as it simply glides across my skin. It has a waxy/balmy texture. The Refillable Deodorant Starter Set doesn't leave any white marks either, so no stained clothes!
This is hands down the best deodorant I've ever tried. Even after intense exercise, I still feel fresh and don't smell sweaty. 2-3 swipes are definitely enough. It's 100% very long-wearing.
Where to buy
Retailing for £17, you can purchase the Refillable Deodorant Starter Set from Proverb Skin. At the time of writing this post, it's currently on offer for £15! Shop now for extra savings.
I think £17 for a long-lasting and highly effective deodorant is great. Plus, you're doing your bit for the planet by choosing this deodorant, so it's smiles all around.
Do I recommend the cruelty-free deodorant?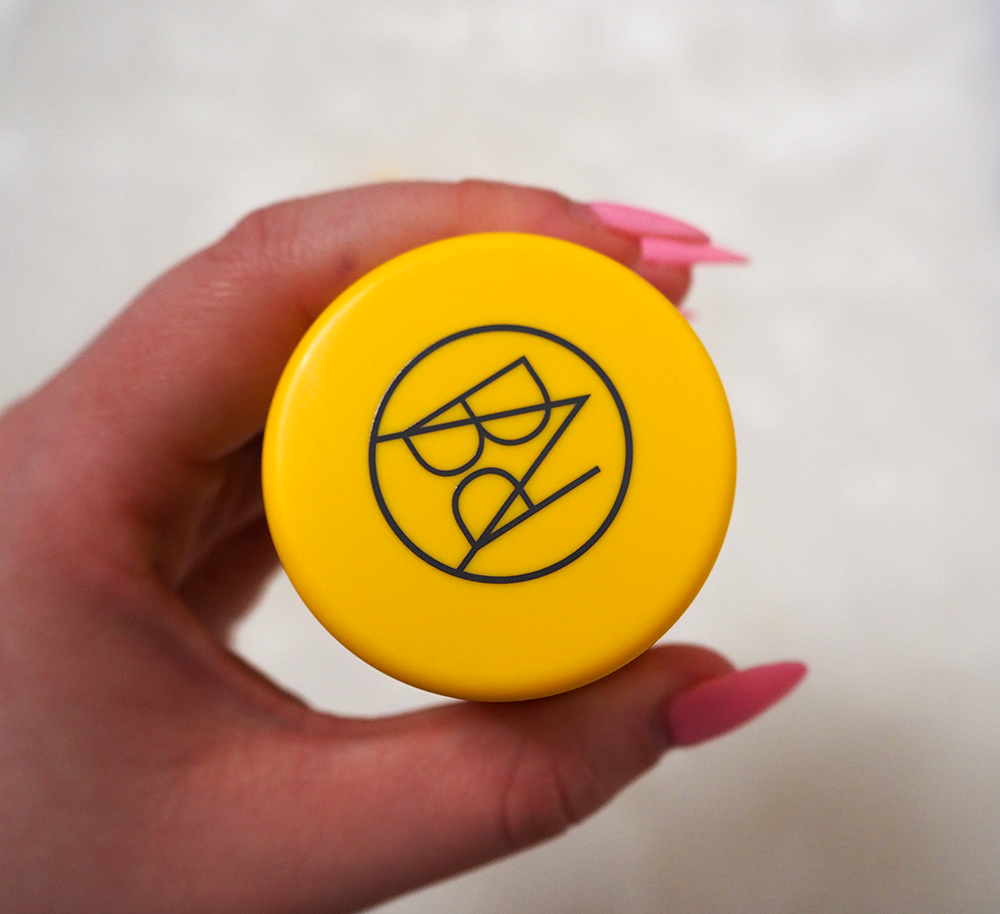 This vegan, cruelty-free and eco-friendly deodorant is fantastic. The brand values and packaging are excellent, the deodorant smells amazing and lasts all day, and there are no stained clothes at the end.
It's a resounding yes from me. I'm so happy I got to try the Refillable Deodorant Starter Set, and I will continue to get this in the future.
Rating: 5 stars
If you're looking for a new eco-friendly deodorant, you need to give this one a try!