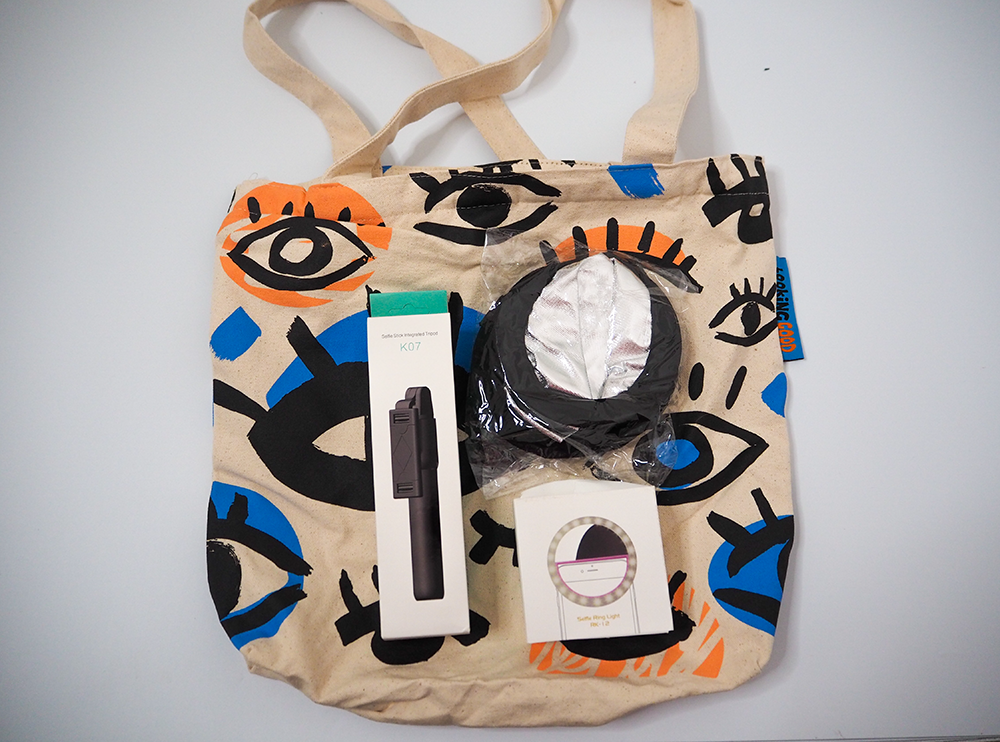 Navigating the blogosphere can be tough. There's so much to think about. From setting up your own website, taking photos and promoting your content across socials to securing brand collaborations, writing your own content and learning about SEO, there's a tonne to manage.
Where do you begin? Which tools are crucial to your blog's success?
Well, after blogging for more than 3 years and trying many different products and resources, I'm sharing 8 essential tools that every blogger needs. These tools have helped level up my photography game, driven more traffic to my blog, made my content more SEO-friendly, and kept my content calendar organised.
And I just know they're going to be holy grail blogging tools for you too!
1. Selfie Bag*
Taking photos is great when you have your own home set-up sorted, but what about when you're on the go and need professional shots fast? The Selfie Bag from the Cotton Bag Co contains everything you need to create professional shots for the blog or 'gram effortlessly and quickly, wherever you may be.
At £27.95, this cute Selfie Bag contains a stylish canvas bag with internal pockets, Bluetooth-enabled tripod selfie stick, pop-up reflector, LED ring light for your phone, and selfie tip booklet. If you're on holiday somewhere and don't want to take your expensive camera or want to take quick shots while out and about, your convenient Selfie Bag is a high-quality solution for fast and stunning photos.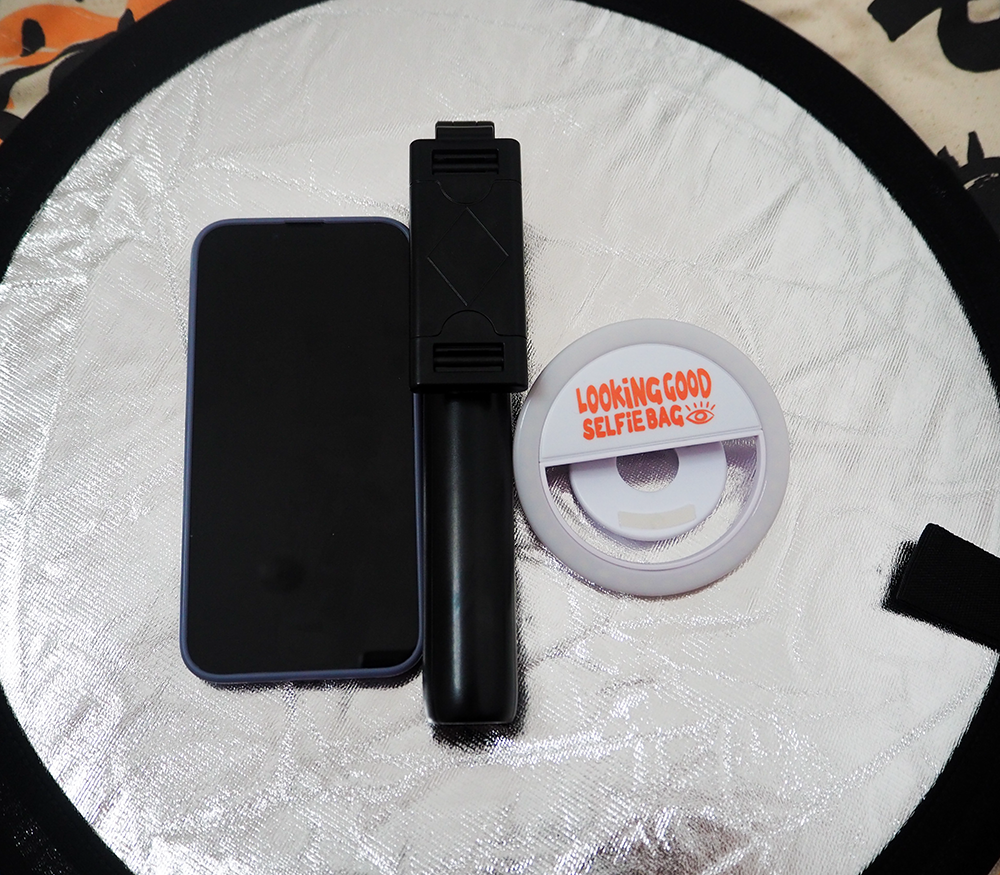 I love using the selfie stick! It's perfect for group photos and wide-frame shots, as the added length means you can fit more people or objects into the photo. The accompanying canvas bag is so cute too; I'm obsessed with the design.
I'd recommend the Selfie Bag to any blogger, but it would be particularly great for vloggers, travel bloggers and food bloggers.
Cotton Bag Co also stocks a range of other canvas bags, so you can create your very own bags exactly to your liking.
2. Google Keyword Planner
A fantastic free tool for SEO research is Google Keyword Planner. This handy resource allows you to plug in your keywords to see how many average monthly searches the term gets (approximately), whether the competition for the keywords is high, and estimates for how much money people are willing to bid to rank for those keywords.
It's a great way to research what keywords you're likely to rank for. If you're a newer blogger, ranking for a highly competitive search term with lots of average monthly searches is unlikely to yield much traffic, as your content isn't going to sit on the first or second page of Google when bigger and more established websites are already ranking for that content. But through playing around with different search terms on Google Keyword Planner, you can strike gold with some terms that have a high number of average monthly searches and low competition.
Ahrefs has an insightful guide on how to use Google Keyword Planner, which I'd highly recommend for getting to grips with the powerful free search tool.
3. Faux flowers and plants
Fake flowers and plants are staples for any flatlay photography. Whether you want an attractive faux palm leaf for a stunning skincare aesthetic shot or gorgeous artificial cherry blossoms to nail your pink-themed lifestyle shot, buying some fake foliage will truly elevate your photography.
See how I used faux flowers in my Insta post below:
I typically get my artificial plants and flowers from Etsy to support small businesses, but there are many places to purchase them from. Primark, Dunelm and Next all have a great selection of faux flowers and plants available.
4. Stunning photography backgrounds
Having stunning photography backgrounds, whether for flatlay backgrounds or a backdrop, is essential for any blogger. They give you a smooth, clean base to work with.
When starting out, it's smart to choose a simple and minimal background as you play around with different colours, textures, props, and layouts. Plain white, marble and neutral tones make for wonderful backgrounds that work with many different photos.
I get my backgrounds from Club Backdrop. This business specialises in beautiful and varied photography backgrounds to suit your every photography want and need. There are gorgeous textures, colours and patterns to choose from to make your images stand out on your blog and socials.
5. Yoast SEO
The world of SEO can be very intimidating for bloggers. There's a lot to learn, and it can all get very in-depth and time-consuming.
Yoast SEO is a free WordPress plugin that helps ensure your blog posts are optimised to start ranking in search engines. The free version gives you cues on how SEO-friendly your title is, how strong your focus keyphrase is, how readable your content is, and more.
Yoast SEO is an absolute must for any blogger. This essential blogging tool truly makes your content better, easier to read, and more optimised.
6. A decent camera
You've got your stunning backdrops and pretty faux plants, so now you need a good camera. Smartphone cameras have come a long way, especially in the past 5 years, but they don't compare to your traditional DSLR or mirrorless cameras.
You don't have to spend loads on a good quality camera to really elevate your photography. Smartphones are great for capturing photos on the go, particularly if your blogging is very social media-focused, but they simply aren't as good as DSLRs or mirrorless cameras. You're not going to get the same level of detail, focus, vibrancy or control with your smartphone camera.
I took the below photo on my Olympus PEN E-PL9 for my Tom Ford lipstick review:
I've had my Olympus camera for a while now, and it still takes wonderful photos. For close-up details and busy shots, in particular, having a "proper camera" means all of those smaller details look sharp and maintain clarity, even when you zoom in.
I'm not suggesting that you drop £3,000 on an expensive camera that can catch up-close pictures of wildlife on the horizon. But having higher-quality photos tends to result in much more traffic. People are very drawn to attractive photos and videos, so an upgrade from your smartphone will make a big difference.
Also, playing around with DSLRs and mirrorless cameras is great fun. You can find a photography style that works for you and get creative with your images.
7. Google Analytics
And what's the point of using wonderful free SEO tools, capturing beautiful photos, and writing engaging content if you have no idea who's visiting your blog?
Google Analytics is a vital free tool for any blogger. It allows you to track all of your blog statistics, from how many daily page views you're getting, what device people read your content on, how much traffic comes to your site from social media, through to the average age of your audience, where people are reading your content from, and your most viewed blog posts.
Google Analytics is incredibly comprehensive. There is even a free Google course you can take online to learn all of the ins and outs of this powerful analytics platform. It's definitely worth taking. There's one thing looking at your statistics, but knowing how to interpret them to make your blog more successful is a whole new skill in itself.
I know that, through Google Analytics, my traffic has continued to increase since I first started my blog back in 2018. It shows me that everything is going in the right direction!
8. Trello
The final tool that every blogger needs is Trello. Another wonderful free tool, Trello is a fantastic online management resource that allows you to put down all of your blogging tasks in one place. I use Trello to set out my content calendar, with deadlines beside each post to keep me on track; put down all of my blog post ideas as and when they pop into my head; note blogging considerations for the future; and set yearly blogging goals for myself.
As the free Trello app is just as easy to use as the desktop version, it means I can add tasks to my blogging Trello board if something pops into my head while I'm out.
You can just about do anything with Trello. It's such a fantastic creative project management workspace. I can't imagine my life without it now!
Summary
To summarise all of the essential tools for bloggers mentioned in this post, I've made a quick list to refer to:
Selfie Bag* – A portable bag containing everything you need for perfect snaps on the go
Google Keyword Planner – A free tool to help you find keywords that you'll actually rank for
Faux flowers and plants – To make your blog photos look stunning
Stunning photography backgrounds – For professional-looking blog or Instagram shots, every single time
Yoast SEO – The free WordPress plugin that makes SEO easy
A decent camera – To capture everything that smartphones can't, particularly when it comes to detailed photos, and make your blog look more professional
Google Analytics – An essenial free tool to track all of your blog statistics for those all-important insights
Trello – A free management platform to organise everything blogging-related
These tools will make your blogging life easier, more productive, and more engaging for your audience. Half of them are free too, which is all the better!