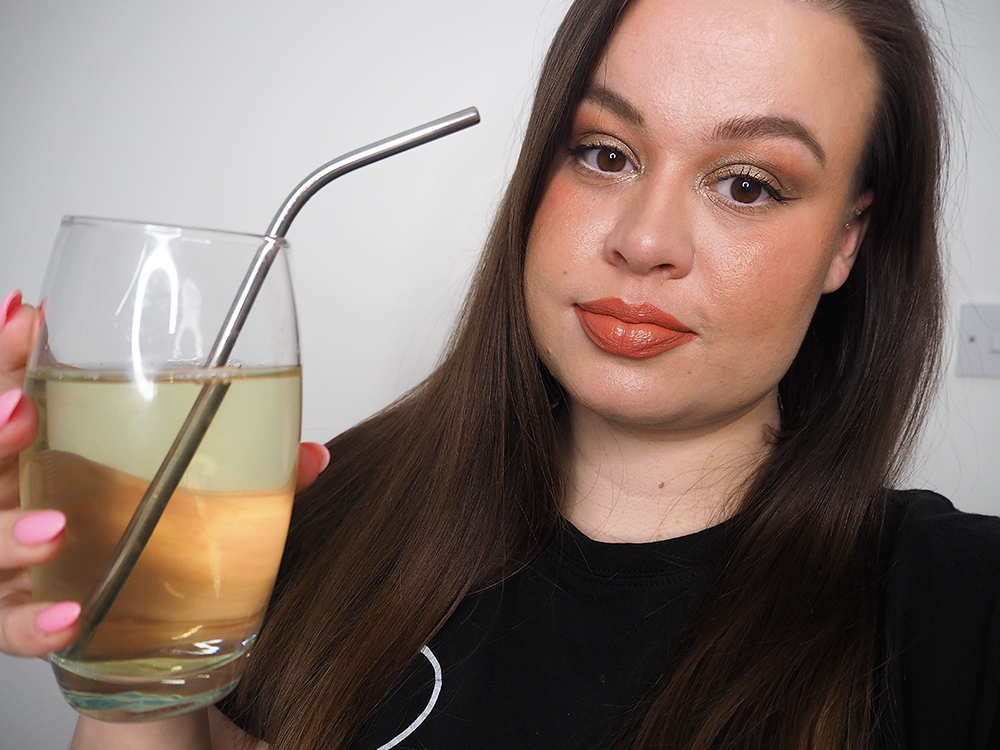 In this review, I'm going to share my honest experience of trying my first ever collagen drink from Revive Collagen and whether I think it's worth the money.
As a major skincare enthusiast, it's strange to admit that I've never tried drinks or supplements to help revitalise my skin. I'd heard good things about drinks in improving the appearance of your skin, but I'd never given them a go.
So when Revive Collagen reached out and asked me if I'd like to try the Hydrolysed Marine Collagen Drink, I was very curious. Would it actually reduce the appearance of fine lines and wrinkles, or would it just be another skincare product with lavish claims that fails to deliver actual results?
See how I got on with this popular collagen drink in my review below.
** This post contains some affiliate links. This means at no extra cost to you, I earn some commission if you purchase a product through my link. All thoughts are my own, though, as always. If you want to find out more, visit my affiliate disclosure page **
What is Revive Collagen?
Founded by The Only Way Is Essex (TOWIE) star Samantha Faiers, Revive Collagen specialises in collagen drinks that promise to be more quickly and effectively absorbed into the body compared to collagen creams and tablets. The drinks are designed to be easy to consume for people on the go.
Hydrolysed Marine Collagen Drink ingredients and claims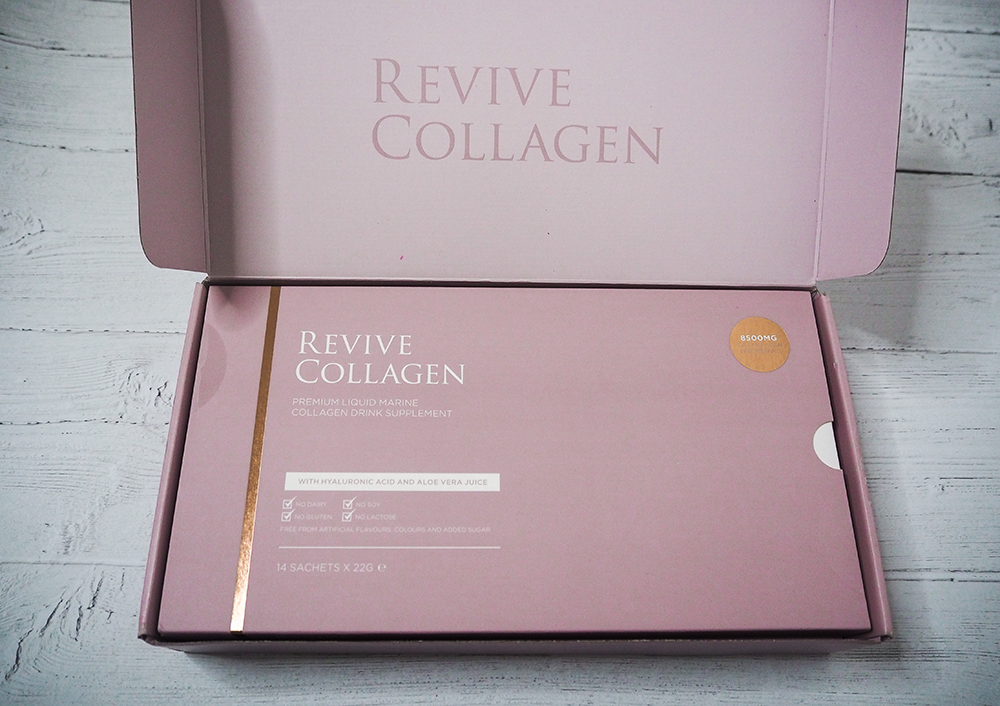 The Hydrolysed Marine Collagen Drink claims to boost the production of collagen and hyaluronic acid within the body. Alongside this, aloe vera extract acts as an anti-inflammatory, helping to treat dry skin, Revive Collagen says.
Our unique formula has been developed alongside some of the top UK laboratories and has been specifically developed to deliver superior results.

Revive Collagen
Promising a great-tasting citrus flavour, drinking a sachet daily promises to help rebuild and restore your collagen levels. There is more than 8500 MG of Type 1 Hydrolysed Marine Collagen per serving.
Key ingredients
Excluding water, the top 5 ingredients on the INCI list are:
Hydrolysed marine collagen (fish): works as a moisturiser and emollient (softens and soothes the skin)
Natural flavour enhancer (Erythritol): a low calorie sweetener
Acidifying agent (citric acid): derived from citrus fruits and stops products from being too alkaline
Mexican lime extract: for a citrus flavour
Aloe vera extract: hydrates the skin with a refreshing sensation
See the full INCI list below:
Water, Hydrolysed Marine Collagen (FISH), Natural Flavour Enhancer (Erythritol), Acidifying Agent (Citric Acid), Mexican Lime Extract, Aloe Vera Extract, Hyaluronic Acid, Sicilian Lemon Extract, Natural Flavour, Preservative (Potassium Sorbate), Natural Sweetener (Stevia)
How to use the Revive Collagen Hydrolysed Marine Collagen Drink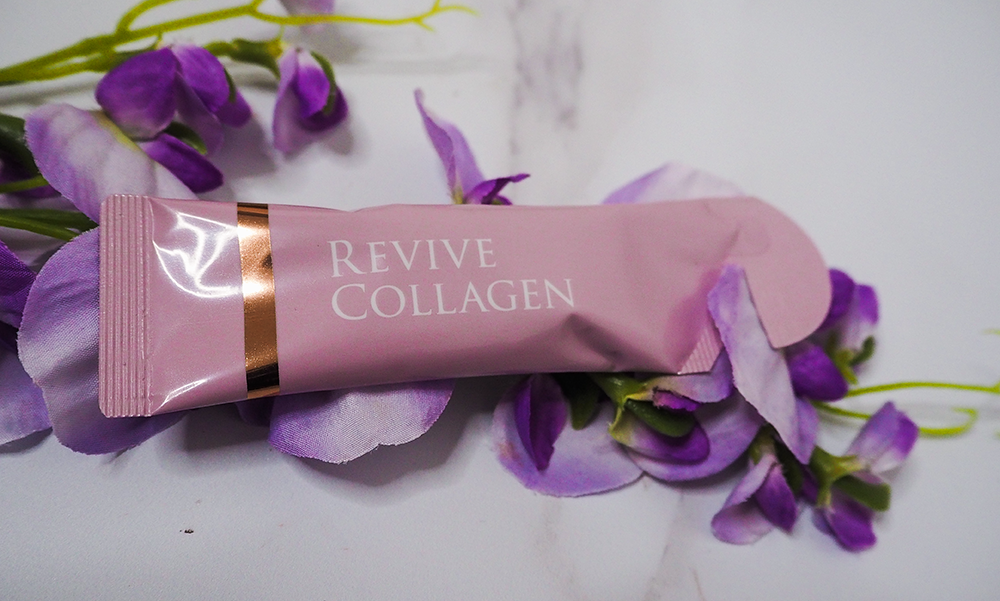 Each Revive Collagen Hydrolysed Marine Collagen Drink box contains 14 sachets, which you are advised to drink daily. You're instructed to only drink 1 sachet a day. You can either drink the liquid from the sachet directly, or you can mix the liquid in with water. I mix my sachet in with water for a more diluted taste.
My thoughts on the collagen drink
Firstly, the packaging is gorgeous. All of the sachets come in a pretty muted pink box, with white and gold details. The packaging (besides the sachets) is cardboard too, so you can recycle it. We love a recyclable moment!
I like that the sachets are all measured out for you. There's no measuring involved at all. Simply drink and go. This is great for days where I'm particularly busy, as the Hydrolysed Marine Collagen Drink is ready to drink.
This brings me to my next point: the taste. Ultimately, the taste isn't awful, but it isn't great either. Although the citrus elements do make the collagen drink more palatable, there is a sour taste that comes from the hydrolised marine collagen. All I can say is mix the liquid in with water, and you'll be fine.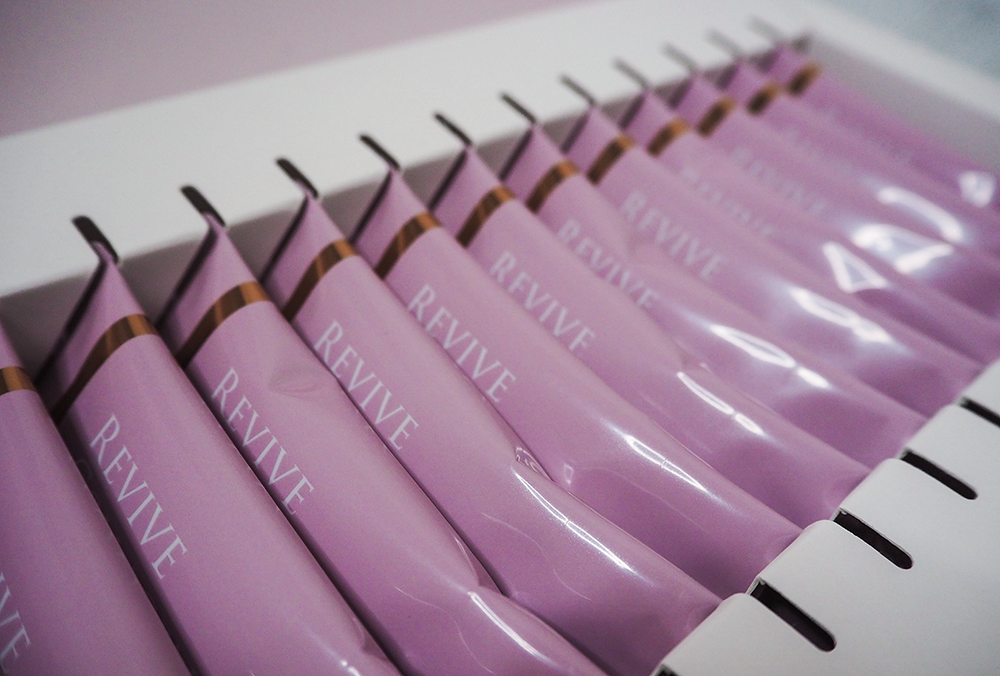 Now onto the real question: Does the marine collagen drink deliver skincare results?
Well, sort of.
I received 28 sachets, and I'm now down to my final 8 sachets. Since using the Hydrolysed Marine Collagen Drink, I've noticed some improvement in the appearance of the fine line on my forehead. It's not a major difference, but there's an improvement nonetheless. I think this is partially due to the Maryann Collagen Cream I've been using recently too.
Other than this, I've not really seen any skin improvements. My skin doesn't look brighter, or feel firmer or more moisturised since trying the collagen drink. Some of this is honestly down to the fact I'm 26, though. I don't have any issues with my skin not feeling plump and losing its elasticity. I'm pretty sure that people with more mature skin would realise more benefits from the collagen drink.
But a big part of anti-ageing skincare is about prevention, and your skin's collagen production begins to slow down at around the age of 25. So, for people looking for an anti-ageing routine, you could consider getting the Revive Collagen drink.
Pros
Sachets are ready to drink for a fuss-free solution
Beautiful, recyclable packing
Slightly improves the appearance of fine lines
Great for people on the go
An easy-to-use collagen solution
Cons
Pricey
Skin doesn't feel tighter or more moisturised, and it doesn't appear brighter
Not vegan-friendly
Where to buy
Retailing for £33.99 for 14 sachets or £55.98 for 28 sachets, you can purchase the Hydrolysed Marine Collagen Drink from feelunique, Revive Collagen, Boots or Holland & Barrett.
This is obviously expensive. If you were to have a constant supply of the marine collagen drink, you'd be spending £55.98 a month. This is partly down to a large amount of collagen included in each sachet.
Do I recommend the Revive Collagen Hydrolysed Marine Collagen Drink?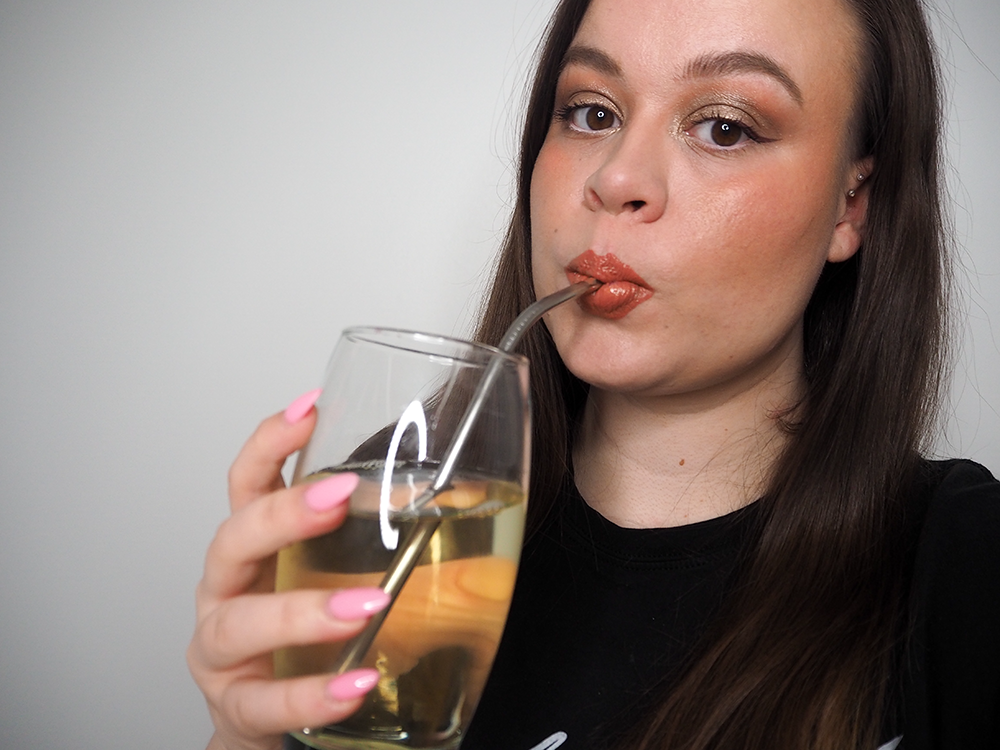 I wouldn't describe the Revive Collagen Hydrolysed Marine Collagen Drink as a must-have. There are plenty of reviews out there really shouting about people's transformative results since using this collagen drink, but it wasn't game-changing for me.
Rating: 3 stars
For the price point, I wouldn't personally spend this much money on the collagen drink. I didn't see a big enough difference in my skin to justify the purchase. It's not a bad product, but I didn't love it. However, skincare is a very personal journey, and what might not work for me could work wonders for you!
---
Would you try the Revive Collagen drink? I'm curious to hear people's opinions in the comments