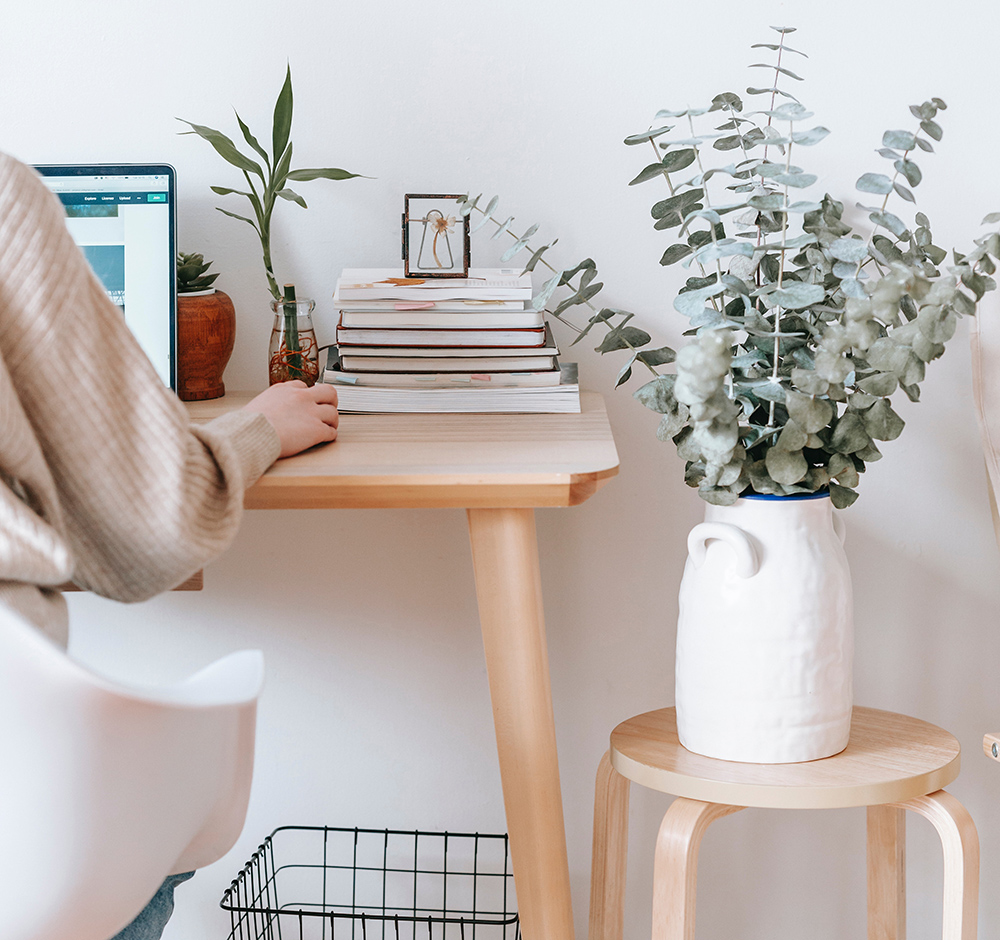 Are you falling out of love with your blog? Is the look and feel of your blog becoming stale and uninspiring? Could your blog do with a makeover? If you answered yes to any of these questions, this blog post is for you.
While most bloggers will agree that blogging is amazing and very rewarding, sometimes you feel like your blog is missing that extra sparkle. We've all been there.
To help bring the magic back to your blog, this post will detail 5 simple and effective ways to give your blog a refresh to keep your passion alive.
1. Change your logo
This might seem like an obvious one, but it's often overlooked. Your logo can end up becoming background noise. A simple logo change can make a big difference to the look and feel of your blog. Maybe you want a more simple and unfussy logo or maybe you want a more creative design that accurately reflects your current blog.
Just be sure to update the colour scheme of your blog to match your new logo to ensure everything looks cohesive. Readers love eye-catching blogs, so a simple logo change could be a quick way to give your blog a modern look and impress old and new readers alike.
2. Update old content
Another effective way to give your blog a refresh is to update old content. Although this is a pretty simple task, it's going to be a longer-term project if you've been blogging for a while.
Updating old content is really important. Whether it's adding new keywords for SEO purposes to help your content rank higher, removing any broken links, changing the tone of voice so that it fits in with your writing style, removing irrelevant or outdated information, or adding new information that adds value, these are all going to ensure your blog content stays current and fresh.
3. Add a new category
If you've started to hit a creative roadblock with the content you create, you could try adding a new category to your blog. This update means you can start writing about different topics, which can be refreshing for both yourself and your readers.
I recently added a hair care category to my blog. It's a topic I want to write more about, but it also helped give my blog a refresh. Although this may seem like a really straightforward tip, it's fantastic for keeping your blog diverse and fun.
4. Pick a new theme
One of the best ways to give your blog an overhaul is to choose a new theme. This is quite a major decision, as it can drastically change the appearance of your blog. New website designs are always coming out. Having a modern, responsive, and user-friendly blog could be just what your website needs to attract more visitors.
Blogs with outdated themes can be an automatic turn-off for some readers. A lot of visitors will click off your blog in a matter of seconds if it's hard to navigate, isn't mobile responsive, or simply doesn't look good.
It's well worth updating your theme for a major makeover. A new layout might spark new content ideas!
5. Retake photos
If you've got a newer camera, purchased some imagery props recently, or your photography style has changed over the years, it'd be well worth retaking some of your shots for a speedy blog refresh.
This is especially important for older blog content that sees a lot of visitors, as attractive imagery will likely result in even more readers. You already know the content is popular, so you just need to capitalise on it.
I did this process a couple of years ago, and it made a difference. Everything looked more cohesive. There are still some posts where I need to update the imagery, but I'm working on it.