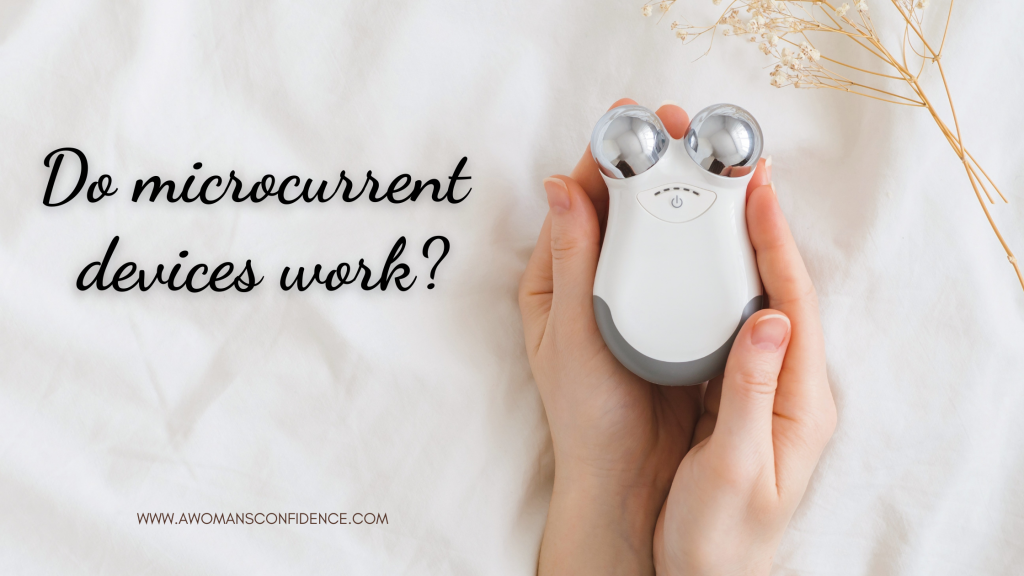 Is your face hitting the gym today? Now, most of you who are new to the concept of microcurrents might take a few moments to wrap your head around this statement, as opposed to all those beauties out there who have made electrical current therapy their new way of life. A well-sculpted face and smooth skin are the faves of all of us. And this anti-ageing pursuit has ignited more sparks that claim to stimulate your hidden beauty and force it out of its grave!
Celebrities of showbiz and many professionals on Tinseltown's lists prove that these facial rejuvenation treatments supercharge your layers with collagen and elastin and will give you the ultimate experience where you can see your skin's natural radiance rise from the ashes.
According to Skinprosac, one of the most sought-after microcurrent devices stimulates your skin muscles and helps dull the appearance of dynamic wrinkles and fine lines. It can last up to 90 days without charging, so achieving that chiselled jawline is a fuss-free deal!
If you want to revert to your age and make your skin return in time, you might want to commit to these at-home seshes to make your skin look perkier, brighter, and youthful.
Do microcurrent devices work? An absolute guide
Beauty never sleeps, and neither do all those people who pamper their skin with microcurrent devices all 365 days! The origin of microcurrent facials dates back to the early 1980s when the FDA gave its nod of approval to this treatment to treat medical issues like Bell's palsy and muscular paralysis.
It drains out the excessive puffiness and extra water held up in your cells, tightens your muscles, and pulls your skin upwards to create an edgy look to stay youthful. So if tomorrow someone suddenly stops you on the road to ask the secret behind your redefined glow, you know what to tell them!
Trusted sources reveal that some users could see noticeable differences in their skin after just a handful of sessions, and we don't blame them. If you've distanced yourself from this non-evasive alternative to botox, you're missing out on a lot. And now would be a probably good time to change that, We aren't saying this; users are!
A common topic was making headlines: Can microcurrents cause cancer? While this statement is a bit too much, we would like to educate you on it so that next time you hear something stupid, you know it!
This treatment is super gentle, as the microcurrents only stimulate the muscles under your skin, so you shouldn't notice any redness or inflammation. However, if you have a heart condition, you might want to skip this dose of electricity. If you are too desperate, consult your physician first.
Microcurrents emit significantly less current, so they're safe for everyone. But if you've just had botox or filler, give your skin a 2-week break before you devour the goodness of these magic procedures! Also, if you're pregnant, this is a big no-no. You may want to read these 10 things about electrical currents we 're sure you didn't know.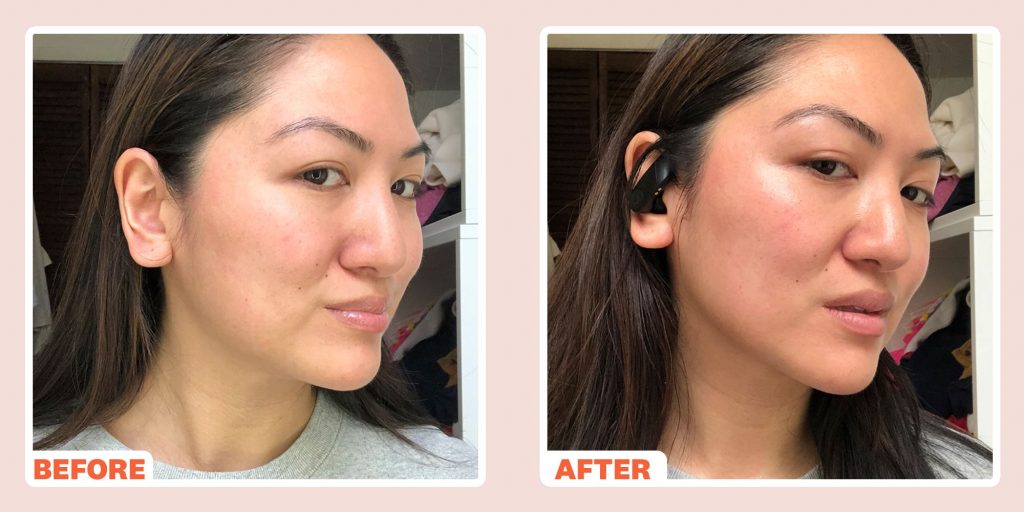 Types of microcurrent devices
If you don't trust yourself, you can choose aestheticians to do these facials for you, or if you are too lazy to drag yourself out of that door regularly, an at-home microcurrent treatment will suffice nicely.
SolaWave Advanced Skin Care Wand, DermaMask, ZIIP Beauty GX Series, DermaWand, Foreo Bear, Myolift Mini Microcurrent Facial Device, LEFAY Light Therapy Facial Machine, and NuFace Trinity are the top leading and iconic brands when it comes to zapping your face with health and rejuvenation.
Sure they cost a few hundred pounds, but microcurrent device users said it was all worth it. At-home treatments are the most painless way of reaching that lifted, natural look you have been praying for all summer and promise to give all its users an unmatchable post-glow. So is your skin ready for some shock? Pun intended!
What people across the globe are saying
A Reddit user shared that she has been using the Nuface microcurrent device for months, and she can finally see a difference in her skin. She also expressed that she loves her facial machine, as it has become her go-to for looking revitalised. Another user said she has been using the Nuface for a year and a half and was delighted to see her wrinkles have vanished.
Words from Cosmopolitan revealed that if you're not really into painful injections or fillers, and botox is not your thing, microcurrent therapy may help you like it has helped many users to get more defined facial features by being at home itself.
Anna shared that microcurrent has completely changed her outlook on life. She feels more confident and beautiful now. It helped her rekindle her relationship with her husband, and she feels much more loved and motivated!
Takeaway
Here's the thing: People love their skin, but they don't like needles. So whoever said no pains, no gains didn't have microcurrents to spoil themselves in their lives! These treatments are most effective only when you stick to them regularly, like the obedient child you once used to be. No offense.
The best microcurrent device 2022 features red LED light sessions and oxygen therapy, which infuse your layers with hydration and elasticity, encourage collagen production, reduce signs of ageing, and tone your muscles at different frequencies to boost your circulation. This gives you lifted and nourished skin to flaunt! We're considering this offer to bury our smile lines. Are you?