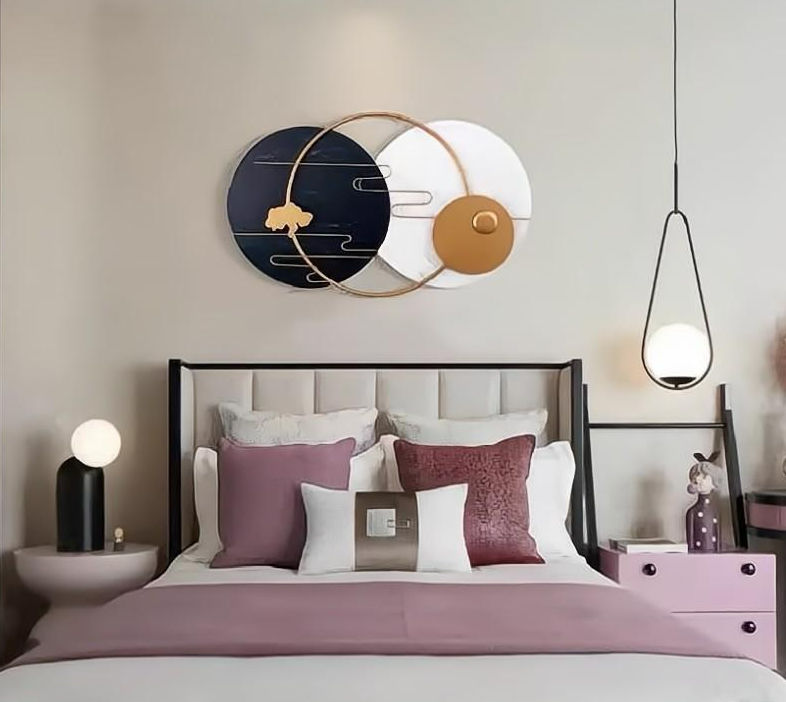 I love home décor. From stunning abstract rugs and faux plants that never wilt to standout wall mirrors and modern decorative sculptures, the right pieces will turn your house into a home. From drab to fab! Home décor is essential for giving your home character. And who doesn't love a bit of homeware, right?!
One place that does beautiful furniture and home décor pieces is Homary.
Connecting home improvement lovers with global high-quality brands, Homary.com offers a diverse range of home products to elevate your rooms, including high-quality furniture. The best part? Despite being luxurious in design and aesthetics, the products are actually affordable! Breathe life into your own home with some breathtaking new pieces.
In this post, I'm sharing 8 Homary home décor staples that are in my cart right now. Keep reading to see my modern homeware picks.
Grab 6% off Homary.com now with my exclusive discount code CONFIDENCE. Shop and save today on the most beautiful home décor and furniture pieces!
1. Faux palm plant
On sale for $179.99/£149.94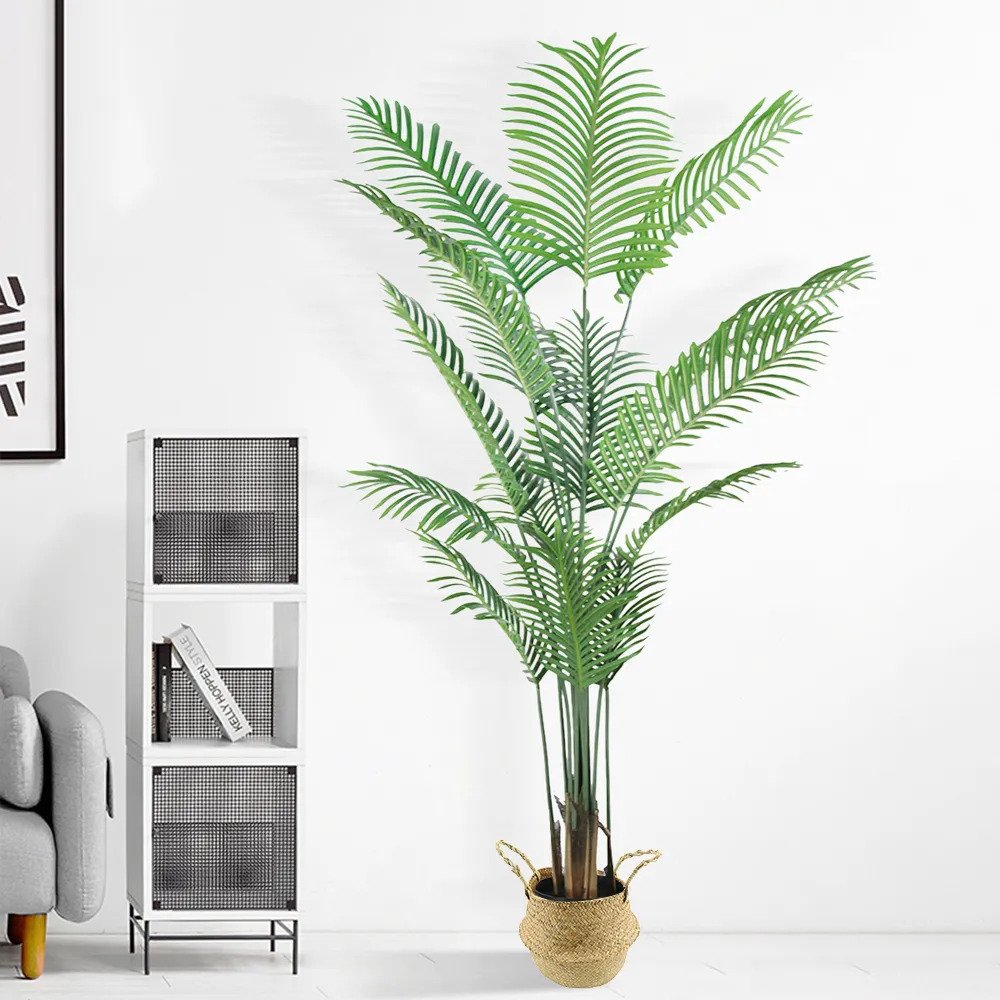 Artificial plants are amazing. They make your home look fantastic without any upkeep! We've all had a plant die on us before, and it's annoying. Well, faux plants are never going to wilt, look dull, or die. They don't need watering or feeding either. It's a win-win.
I'm a bit obsessed with indoor plants. They make rooms look lively.
The Homary 70.9″ Faux Palm Tree Artificial Plant 1 Piece Dypsis Lutescens immediately caught my eye. This would look amazing in my living room. I love that it's tall! It stands out in the best way. This faux palm plant is definitely my vibe.
2. Modern abstract wall art
On sale for $99.99/£83.29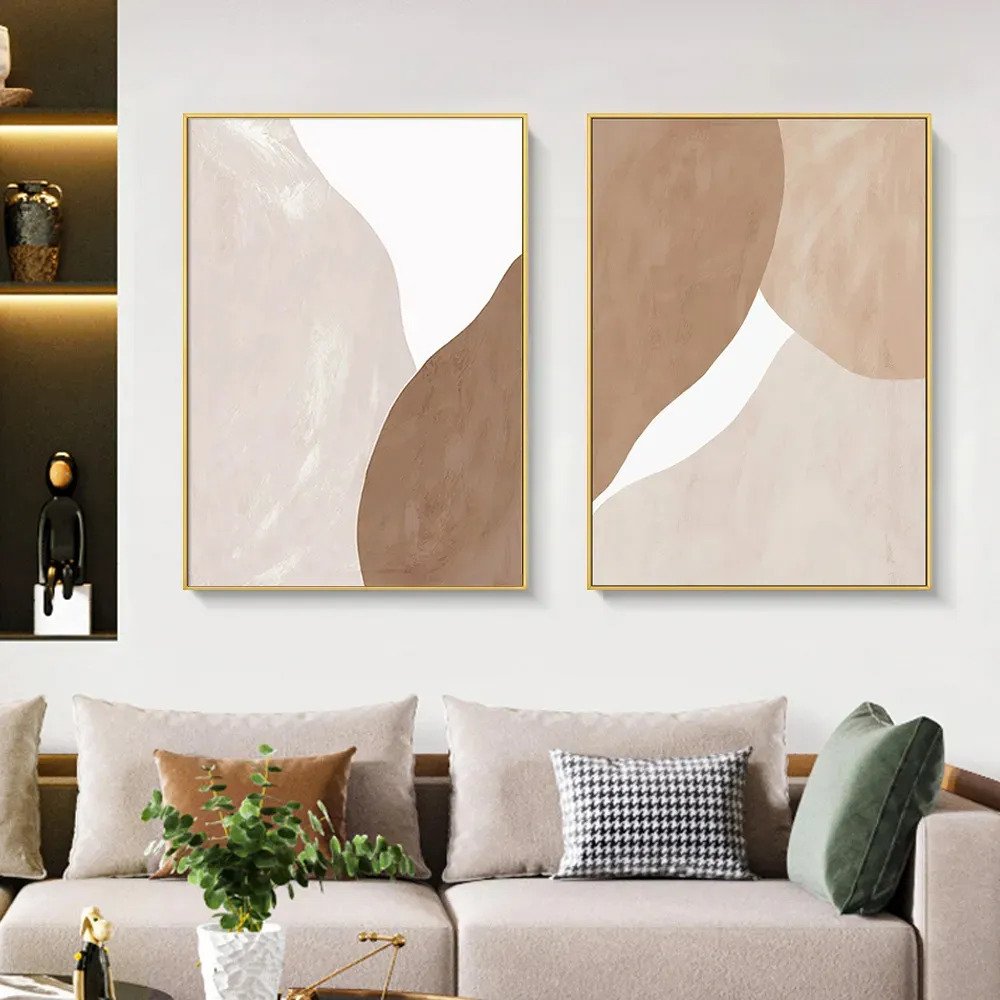 Wall art is a simple way to add some charm and personality to your room. Whether it's in your kitchen, bedroom, bathroom, or home office, wall décor will ensure walls don't look bland or lifeless.
Homary's 2 Pieces Modern Abstract Wall Decor for Living Room Canvas Art Painting with Gold Frame is a bit of me. I like modern home décor, and I especially like abstract canvas prints. The soft neutral tones are subtle and calming. Just like Homary's example photo, these abstract prints would look amazing above a sofa.
3. Floor lamp with marble base
On sale for $229.99/£191.59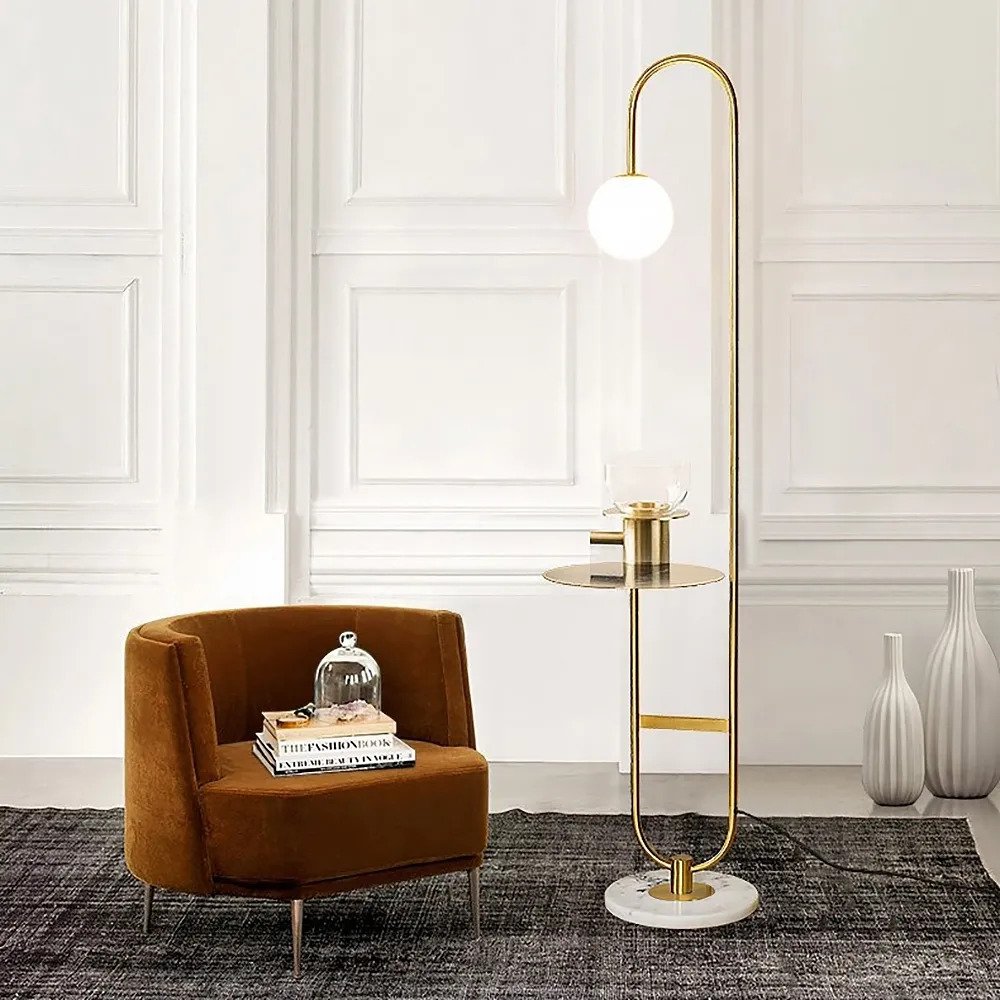 Floor lamps are a great way to spruce up living rooms with some well-placed luminosity. Everyone loves a bit of lighting to set the tone! Floor lamps are ideal for the evenings when you want to unwind, watch a film, and put your feet up with some ambient lighting.
The Homary 60″ Modern Arc Floor Lamp with Shelf in Gold with Glass Shade & Marble Base is breathtaking. From the pretty gold metal accents and elegant marble base through to the simple round light shape and helpful shelf, this floor lamp seriously screams "home décor". This would match a lot of the white and marble furniture I already have as well. It's so gorgeous.
I could do with a little side table for my living room, so getting this 2-in-1 floor lamp and shelf would be perfect. I'm already thinking about which plant would look best on the table!
Grab 6% off Homary.com now with my exclusive discount code CONFIDENCE. Shop and save today on the most beautiful home décor and furniture pieces!
4. Contemporary green wall clock
On sale for $99.99/£83.29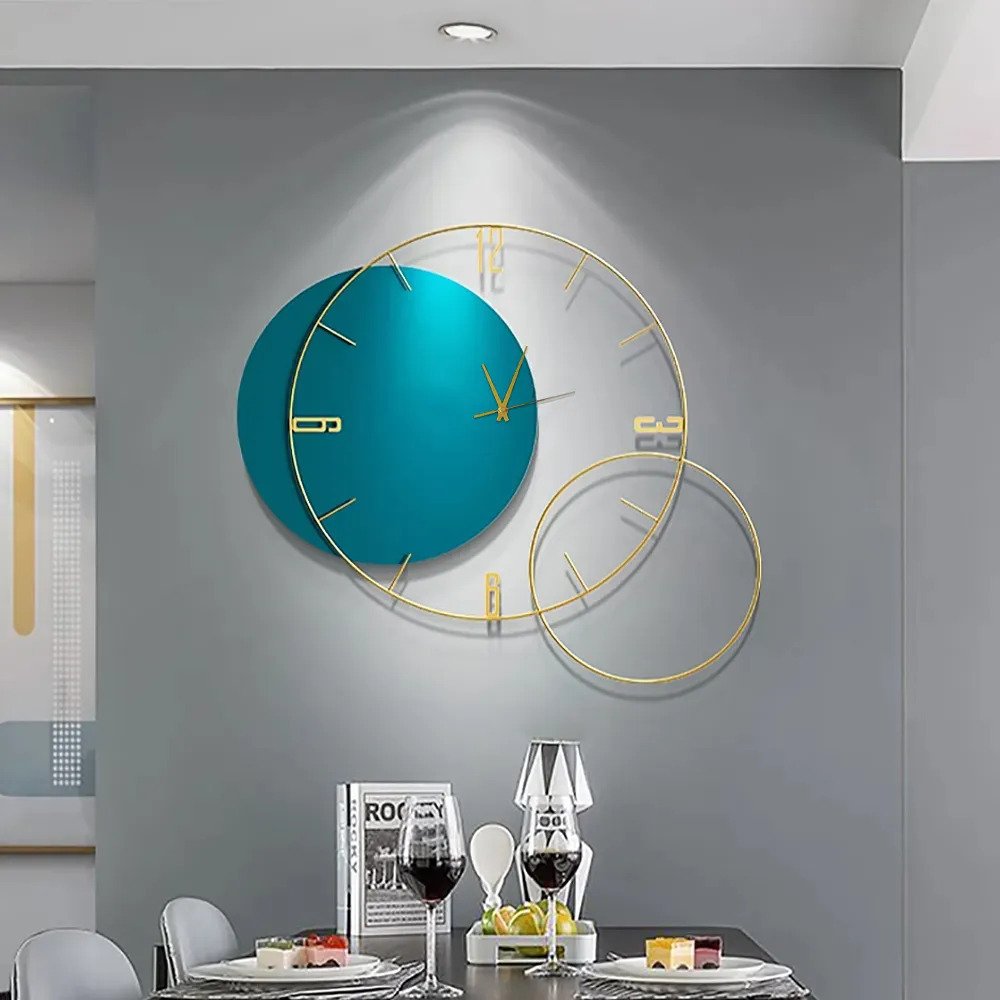 I'd love to bring one of my bland walls to life with the Homary Modern Round Oversized Wall Clock Home Decor Art in Green. Not only does this clock look super cool and contemporary, with gold accents and great use of spacing, but the green is also attractive! Most clocks come in your standard white or black, but the splash of teal here is beautiful.
This wall clock is really artistic and would work on most walls. I think the teal would complement a neutral wall for elegant contrast. The teal and gold combo is giving me life.
Plus, it's a quick and easy way to tell the time. I've fallen into the habit of looking at my phone for the time, but there's something far more charming about wall clocks.
5. Abstract gold and grey rug
On sale for $149.99/£124.94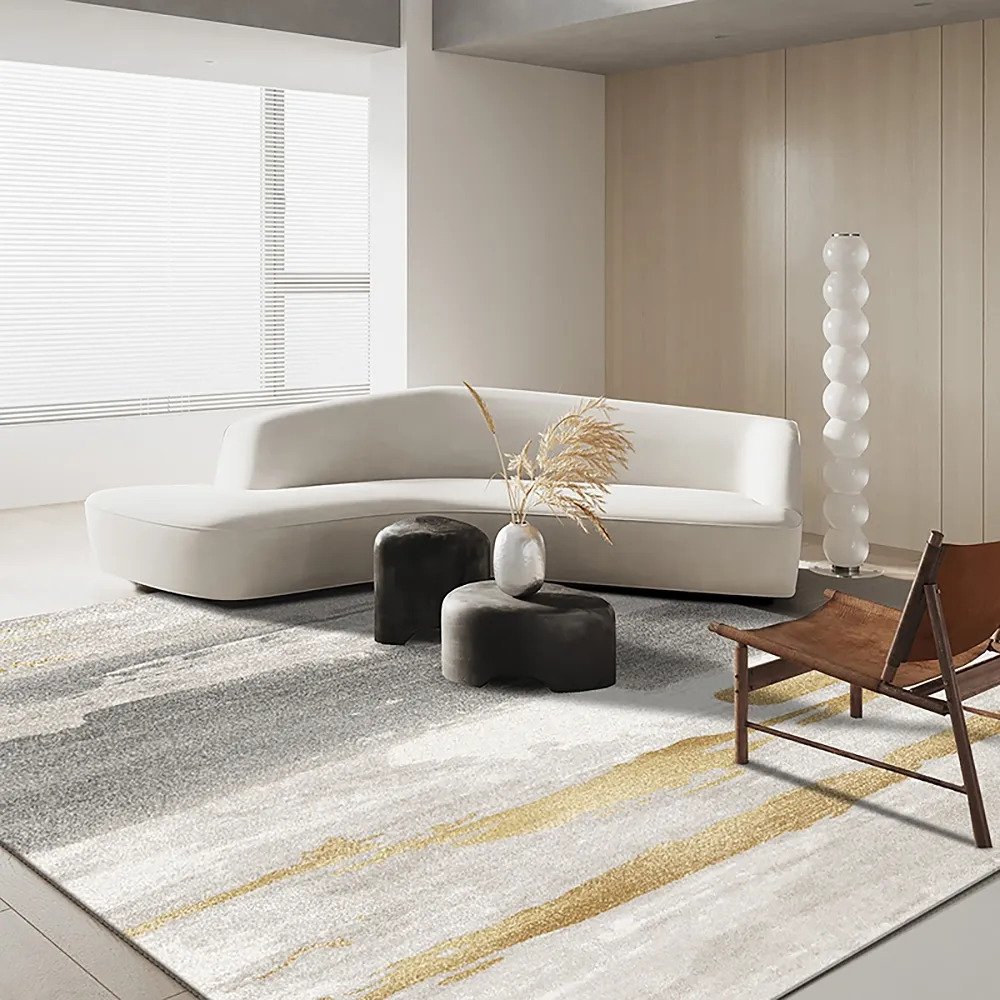 Home décor doesn't just need to be limited to walls y'all! You can also give your floors a makeover quickly and easily by investing in an attractive rug.
If it's not already apparent, I like modern, effortless, and abstract designs when picking home décor. And Homary.com has an incredible collection of contemporary styles that match my exact wants. Of course, there are plenty of different homeware styles to pick from on the website – like Scandinavian, farmhouse, and wooden – but I tend to gravitate towards modern aesthetics with personality.
The Abstract Modern Rectangle Rug Indoor Area Rug 5'x7′ Gold & Gray is contemporary in style without being boring. Some modern designs can be a bit lacklustre, and while they look cool, they may not give your home much personality. This rug has plenty of charm with the interesting gold and grey colour palette and eye-catching abstract design. I love it!
6. Decorative black sculpture
On sale for $99.99/£83.29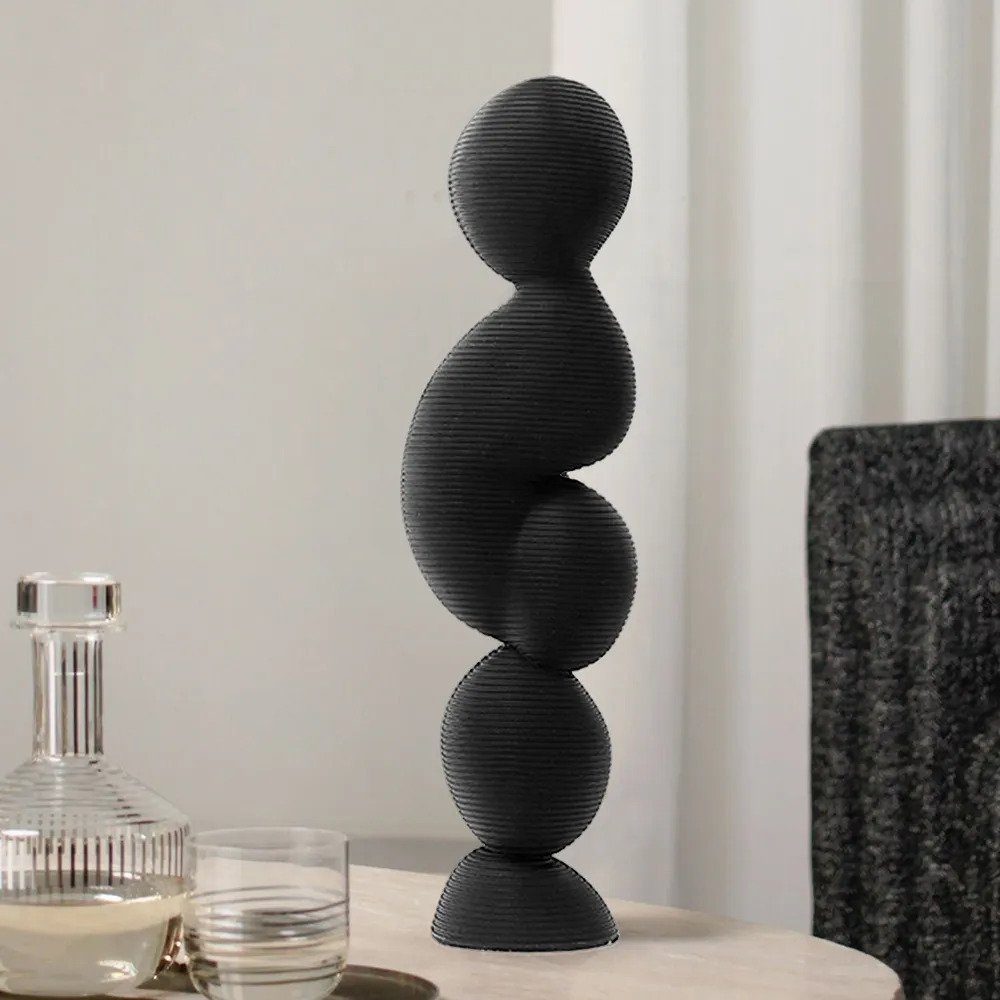 Decorative sculptures and ornaments will give your home a unique flair and show off your artistic preferences. An elegant sculpture is the epitome of home décor for me: striking, creative, and fun.
I really like Homary's Modern Resin Abstract Sculpture Art Home Decorative Figurine Desk Decor in Black. This impressive sculpture isn't obnoxious or in your face, which I like. I'm not a fan of OTT sculptures. The understated design is pretty and would work well in any room. I think it would look particularly good on a dining table.
7. 2-piece indoor planter
On sale for $129.99/£108.28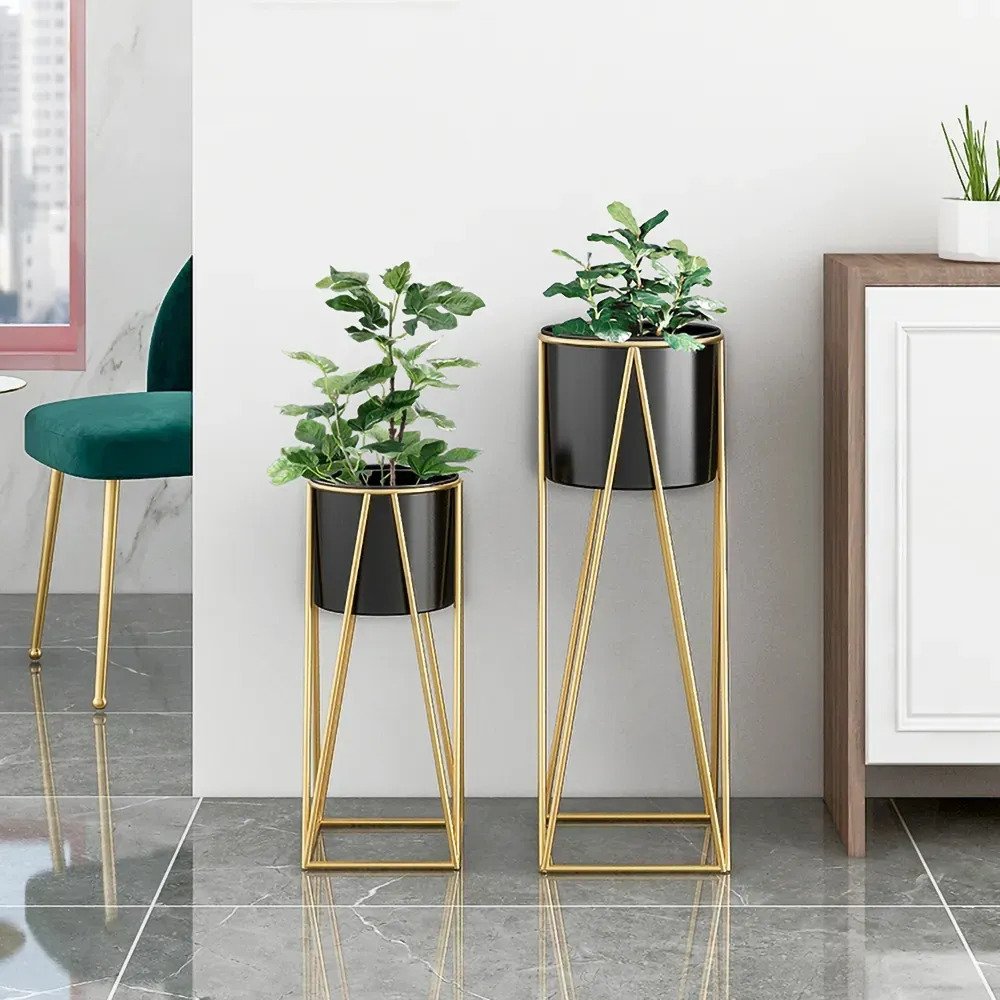 Artificial plants are fantastic because they require no maintenance. However, real plants can improve the quality of air in your rooms. Of course, plants are great for the environment too, so they bring about their own benefits. If you want an indoor plant that's unkillable, get yourself a peace lily. They're super robust!
I own 4 indoor plants so having some stunning planters to showcase them would be fantastic.
The Homary Black Plant Pots Modern Planter with Gold Stand for Indoor (Set of 2) look beautiful. The black and gold combo is alluring, and the modern geometric design would fit into any environment. I love how these planters look, and they'd be a great place to store my peace lily and prayer plant!
Some of the planters available look super interesting with their winding designs, but for a clumsy person like myself, I'd need something a bit sturdier. That way, when I inevitably bump into the planter, it's not going to topple over and smash 4 plant pots in the process!
8. Gold sun mirror
On sale for $179.99/£149.94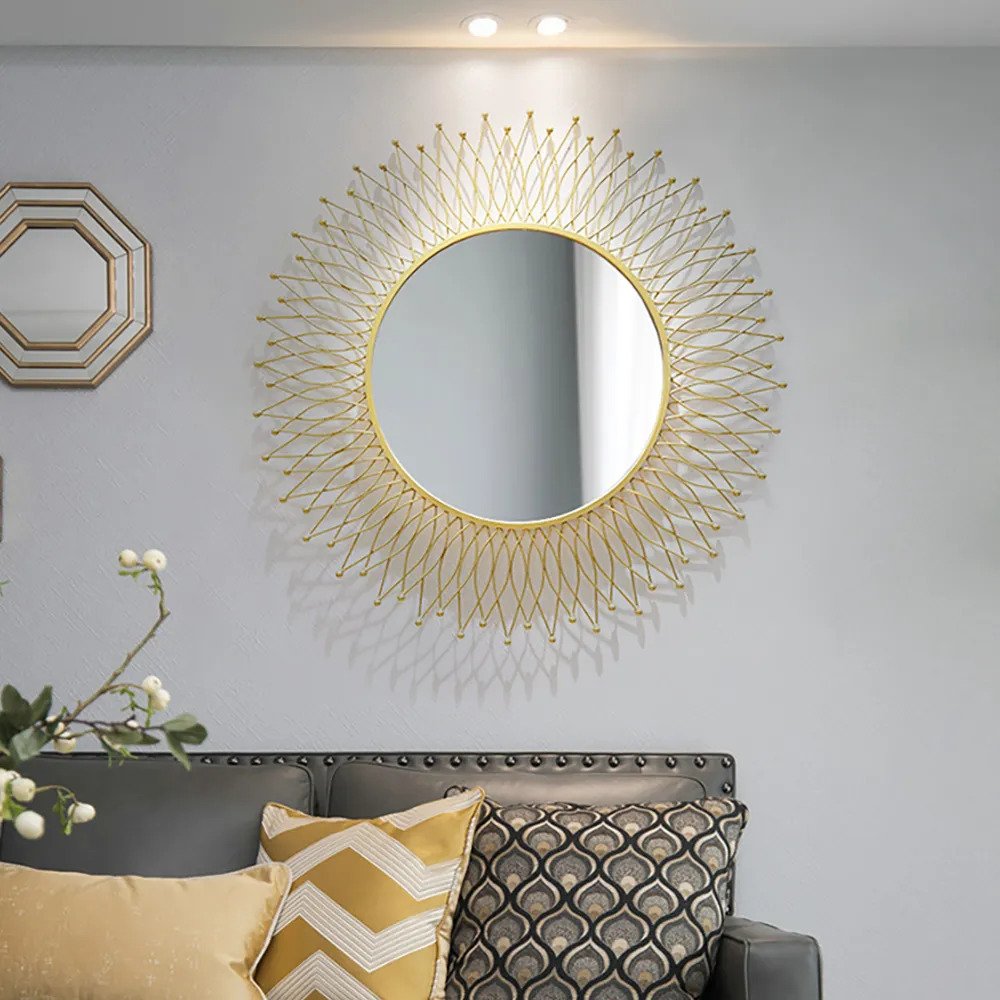 Homary's Modern & Luxury Round Gold Sun Metal Wall Mirror Decorative Art is simply gorgeous.
I've seen plenty of average sun-shaped gold mirrors in my time, but this one is truly leagues above the rest. The fine metal details are tastefully made, and the overall aesthetic is delicate. Effortlessly chic. This gold mirror screams luxury.
I'd love to place this in my living room or hallway for maximum wow factor. You don't want to tuck this beauty away in a bedroom; this is a home décor staple to impress your guests.
Grab 6% off Homary.com now with my exclusive discount code CONFIDENCE. Shop and save today on the most beautiful home décor and furniture pieces!
---
Stay tuned in the following weeks as I've got a Homary review coming your way. Subscribe to my email list below to read it first!