Last Updated on 5th May 2022 by Sarah Sarsby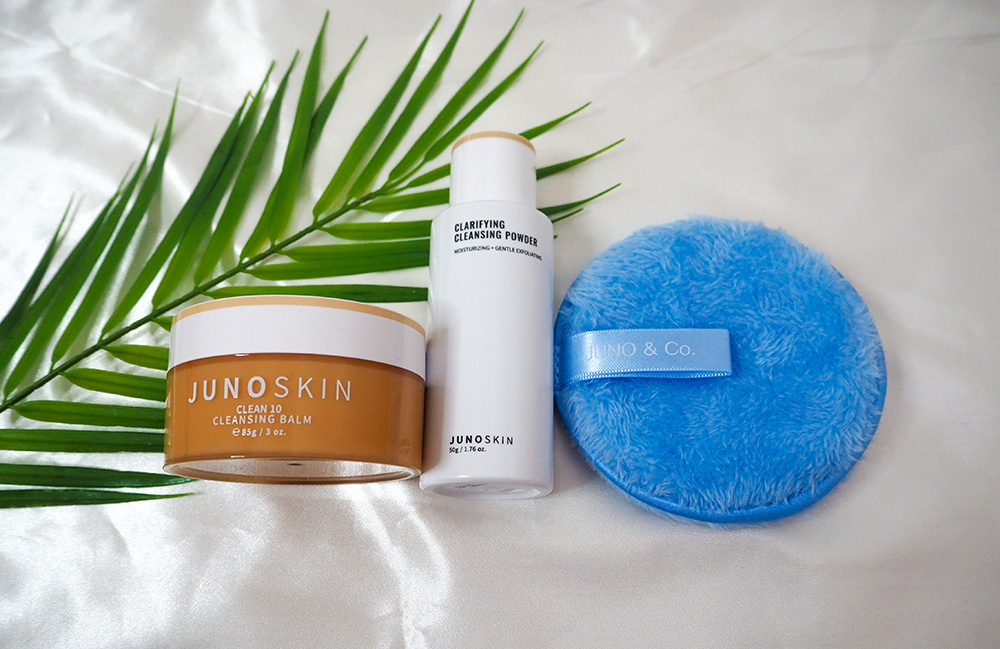 In this review, I delve into my honest thoughts on 3 skincare products that cost £15 or less from TikTok viral brand JUNOCO.
I was super excited to try JUNOCO as it's received glowing reviews all over social media.
The brand's Clean 10 Cleansing Balm, in particular, quickly became a TikTok sensation. There are loads of videos of people reviewing this affordable cleansing balm saying how the product melts away makeup quickly and effortlessly with a super soft feeling. Below is just one of many of these videos:
But, unfortunately, social media platforms can overhype beauty products, as people just jump on the bandwagon. So I wanted to know whether JUNOCO was just another one of these over-promoted skincare brands, especially when there are heaps of fab skincare products available nowadays.
Keep reading my honest review to find out more about JUNOCO and whether the products are worth the hype.
What is JUNOCO?
JUNOCO is a Californian-based vegan and cruelty-free skincare brand that promises to deliver high-quality, innovative, and sustainable products. All packaging is 100% recyclable and the brand strives to be accessible to everyone.
Skincare products I was gifted
JUNOCO kindly gifted me the following 3 products to try:
While I was excited to try all of the products, I was particularly looking forward to using the cleansing balm. I love a good cleansing balm, and this one blew up on TikTok!
1. JUNOCO Clean 10 Cleansing Balm
£13 for 85g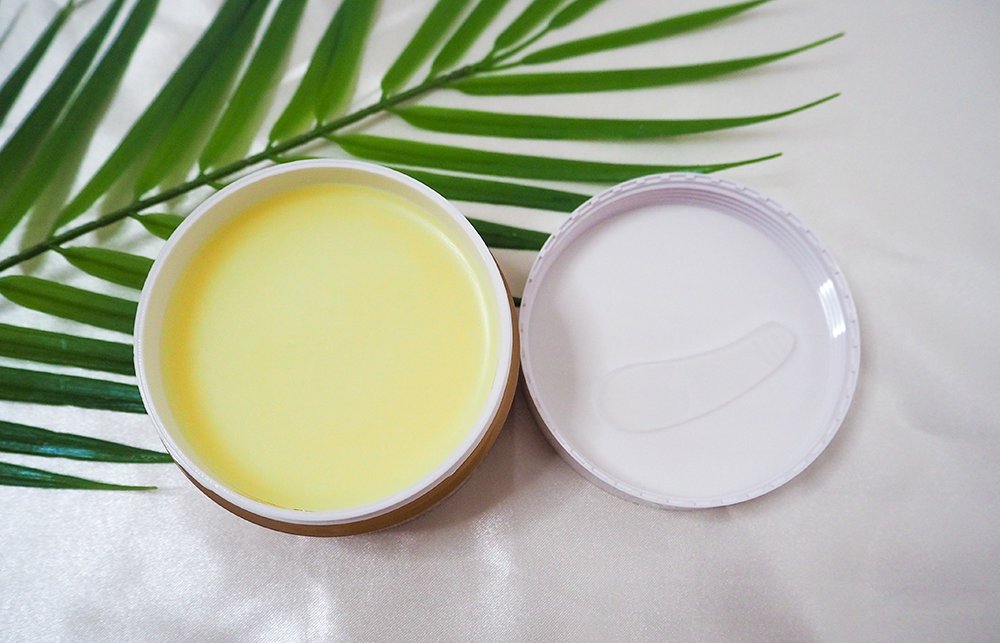 Product claims
The Clean 10 Cleansing Balm is an oil-based cleansing balm that promises to be suitable for all skin types. With only 10 ingredients, the balm claims to effortlessly dissolve makeup and dirt, including waterproof makeup. It boasts a tangerine scent with gentle and moisturising properties.
Key ingredients
Below are the top 5 ingredients on the INCI list:
Ethylhexyl palmitate: an emollient (softens or soothes the skin) that helps reduce moisture loss in the upper layers of skin
Caprylic/capric triglyceride: an excellent emollient and skin-replenishing ingredient. It helps skin resist moisture loss
PEG-20 glyceryl triisostearate: an emollient and mild cleansing agent. It can help oily ingredients rinse from the skin without leaving a greasy residue
Synthetic wax: a texture enhancer
Polysorbate 80: a cleansing agent
See the full INCI list below:
Ethylhexyl Palmitate, Caprylic/​Capric Triglyceride, PEG-20 Glyceryl Triisostearate, Synthetic Wax, Polysorbate 85, Saccharomyces/​Coix Lacryma-Jobi Ma-Yuen Seed Ferment Filtrate, Citrus Aurantium Dulcis (Orange) Peel Oil, Tocopheryl Acetate, Water, Butylene Glycol
My thoughts
The JUNOCO Clean 10 Cleansing Balm is 100% worth the hype.
My favourite aspect of this cleansing balm is the texture. It's soft, silky and smooth and literally melts into the skin. Although the formula almost looks stiff in the tub, as soon as you start to rub the balm into your skin, it turns into a nourishing oil. I apply this balm straight to dry skin, and it feels heavenly.
It's also got an invigorating tangerine scent. This doesn't come from any artificial fragrance but rather from the orange peel oil, which is great for people who are sensitive to perfume in their skincare. So not only does this cleansing balm feel great, but it also smells divine. Double win!
As for the cleansing aspect, Clean 10 Cleansing Balm truly dissolves makeup and any other traces of dirt or grease effortlessly. The simplest of rubs will quickly break down any unwanted residue on your skin, so you're left with soft, smooth and cleansed skin. After using this cleansing balm, my skin never feels tight or stripped. Instead, it feels moisturised and healthy.
I always double cleanse in the evening, so I follow with another cleanser (typically a gel cleanser) to ensure my skin is thoroughly cleansed.
Rating: 5 stars
I can't fault this cleansing balm at all. It's effective and great to use.
2. JUNOCO Clarifying Cleansing Powder
£15 for 50g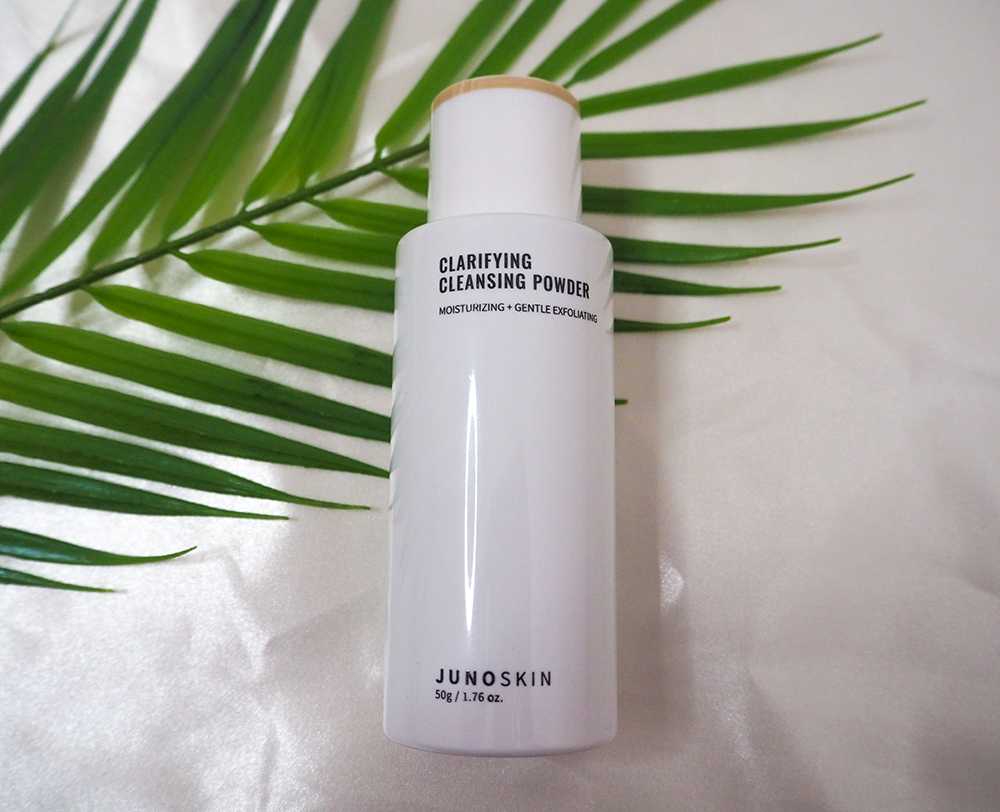 Product claims
The Clarifying Cleansing Powder is a powder-to-foam formula that claims to deliver intense hydration and protection as well as a gentle exfoliation. After using this unique cleansing powder, your skin is supposed to feel softer, look more radiant, and appear more even in tone. It promises to be suitable for sensitive skin too.
Key ingredients
Below are the top 5 ingredients on the INCI list:
Zea mays (corn) starch: helps absorb excess oil in powder formulae
Sodium cocoyl isethionate: a mild cleansing agent that mitigates disruption of skin's barrier and can be used on sensitive skin
Sodium lauroyl glutamate: a mild cleansing agent that has foaming properties
Diglycerin: delivers long-lasting hydration
Oryza sativa (rice) lees extract: conditions and softens skin
See the full INCI list below:
Zea Mays (Corn) Starch, Sodium Cocoyl Isethionate, Sodium Lauroyl Glutamate, Diglycerin, Oryza Sativa (Rice) Lees Extract, Cellulose Gum, Maltodextrin, Papain, Hydrolyzed Hyaluronic Acid, Oryza Sativa (Rice) Powder
My thoughts
The JUNOCO Clarifying Cleansing Powder is a totally unique formula. It's a powder in the bottle, but as soon as it mixes with water, it turns into a foamy lather. I find it so fun to use. And it's something different.
You only need about half a teaspoon of the powder to work into an effective cleanser. You'd use this as your morning or second cleanse. There are some very tiny particles in this cleanser, so it works like a physical exfoliant too.
I typically stay away from physical exfoliants, even in cleanser form, as they can be abrasive. However, this one still feels very gentle, and my face doesn't feel like it's been scrubbed to within an inch of its life after I've used it. But, as this still performs like an exfoliant, I just use it about once a week to ensure I'm not overdoing it with the exfoliating in my routine.
After using the JUNOCO Clarifying Cleansing Powder, my skin feels soft, smooth, and cleansed. I've not noticed any improvements in my skin tone so far or any added radiance since using this product, but it does a decent job at cleansing my skin.
Rating: 4 stars
I like this cleansing powder, but I'm not obsessed with it, y'know?
3. JUNOCO Cleansing Cookie
£7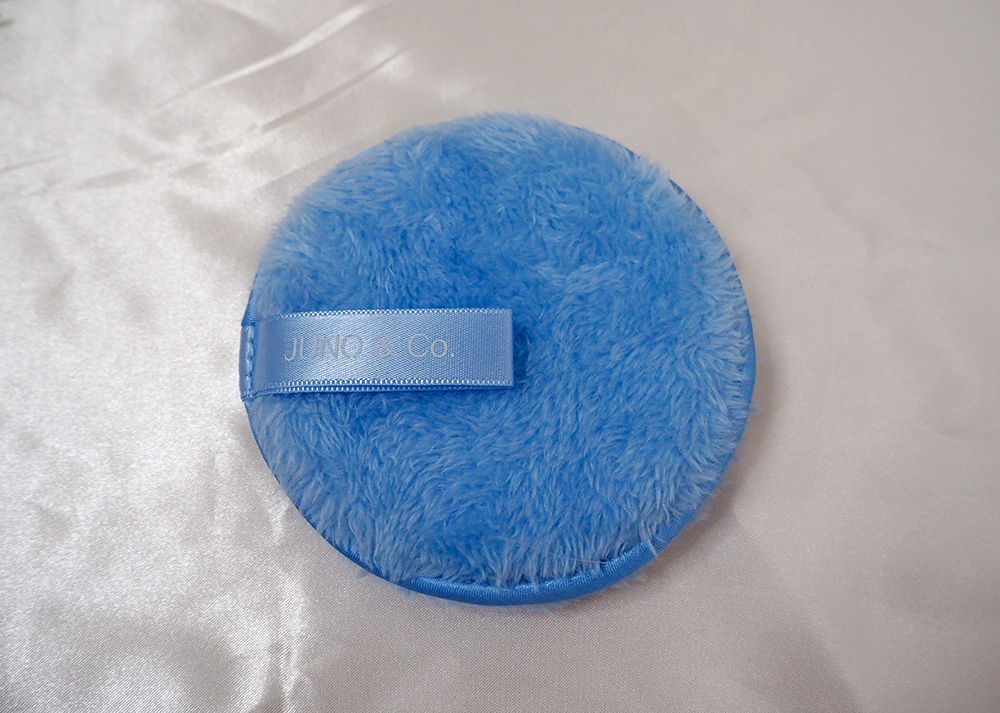 Product claims
The Cleansing Cookie is a reusable and machine washable cleansing pad that removes makeup and dirt from your face without making a mess. Made from 100% cotton, this cleansing pad promises to offer a cloud-like texture for a fresh, soft and clean face.
My thoughts
You use this cleansing pad by first applying a cleansing balm, butter or oil to dry skin to lift dirt and makeup. Then, liberally wet the JUNOCO Cleansing Cookie. Working in small sections, gently massage the cleansing pad over your skin in small circular motions to remove makeup, dirt and excess oil. You then simply rinse out the cleansing pad and pop it in the washing machine ready for use another time.
And I can honestly say this is the nicest piece of fabric I've ever used on my face.
It's ridiculously soft. When I massage this over my skin, it's pillowy and never feels itchy or unpleasant. I agree that this has a cloud-like and almost weightless texture. It picks up makeup and dirt very quickly and easily too, so it speeds up the double cleansing process. Plus, it's just so nice and satisfying to use.
Not only is the JUNOCO Cleansing Cookie amazing for your skin – ditch those makeup wipes immediately! – it's also great for the planet. Disposable cotton pads and cotton wool are such a waste and harmful to the environment, so this reusable option is far more sustainable.
Rating: 5 stars
I'm obsessed with the Cleansing Cookie.
Overall JUNOCO skincare review
I'm super impressed with JUNOCO. All of the products are £15 or less (which I personally think is very affordable) and are high-quality, vegan, and cruelty-free. They all performed well, met their claims for the most part (I didn't find that cleansing powder made my skin more radiant or improved my skin tone), and were valuable additions to my skincare routine.
I love the minimal and non-fussy packaging. It gives modern vibes and looks amazing on my skincare shelfie. They're all very Instagrammable too! In fact, my JUNOCO Insta review is one of my top-performing posts ever:
I particularly look forward to using the cleansing balm and cookie every night. While I often rotate my first cleansing products, if I'm wearing makeup, I always use the Clean 10 Cleansing Balm because it does the best job at removing makeup. Plus, it's an excuse for me to use the cleansing pad, as if you're wearing a lot of makeup, the last thing you want to do is harshly scrub your skin with an itchy material. No thanks!
Based on my experience, I'd love to try more JUNOCO products. The new Moonshine Primer looks incredible!
Favourite product?
I can't believe I'm saying this, but the Cleansing Cookie stole the show for me. It's such an amazing cleanser pad!
---
Have you tried any JUNOCO products yet? I'd love to hear from you in the comments