Last Updated on 18th September 2023 by Sarah Sarsby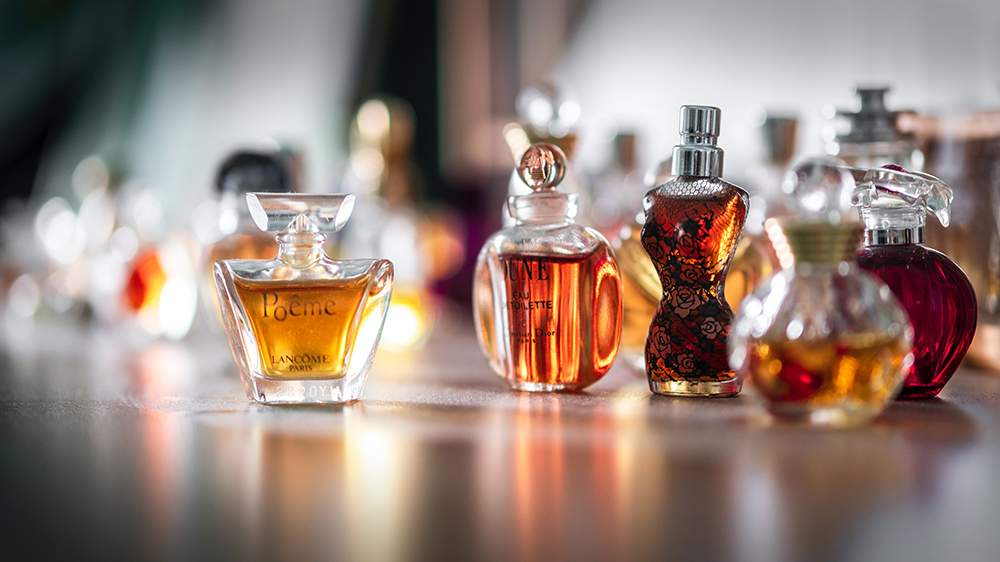 There's a deep, instinctive pleasure in smelling good. For thousands of years, people have been happy to trade considerable amounts of wealth for the finest fragrances.
Perfumes, scented oils and unguents have long been considered status symbols, immortalised nowhere better than in the biblical story of the Three Kings offering gifts of myrrh and frankincense along with gold to the baby Jesus.
Given our primal attraction to fine fragrances and the cultural weight afforded them, there is more than simple pleasure wrapped up in fine scents. As the Vogue fashion editor, Janell Okwodu, put it: "Extraordinary perfumes tell a story through their notes, the craftsmanship that goes into them, and the emotions they evoke."
Today as back through the mists of time, people are ready and willing to pay a handsome price to experience those stories and feel those emotions. Exclusive and expensive perfumes are in high demand. The finest fragrances are coveted luxury items up there with diamond and gold jewellery, Swiss watches and designer clothes.
Are they worth the money? As with most things, value lies in the hand of whoever is prepared to pay. If you want to find out, here are 5 ethereal fragrances you may feel you can't afford to be without.
Maison Francis Kurkdjian Baccarat Rouge 540
A relative newcomer to the inimitable Paris parfumier scene, Maison Francis Kurkdjian was founded in 2009 when its eponymous co-founder, already a perfumer of some renown, launched his own fragrance house in collaboration with business partner Marc Chaya.
Maison FK has been making waves ever since, luxuriating in, to use their own words, "a sensual, generous and multi-facetted landscape of olfactory free expression".
Baccarat Rouge 540 is arguably their piece de resistance to date. Admired according to rumour by the famously redolent Rhianna, Baccarat Rouge 540 is a unisex eau de parfum that is described as floral, earthy and sophisticated, with notes of jasmine, ambergris, and cedar.
Retailing at above £100 for 35ml, it is certainly priced in the category marked exclusive. However, if you want to be absolutely sure it is worth investing in, click the following link to find out how you can get a Baccarat Rouge 540 sample for under £5.
Christian Dior Gris Dior
From a new kid on the Paris block to an institution that has been churning out haute couture fashion and fragrances for more than half a century, Dior knows a thing or two about luxury fragrances, keeping the right side of exclusive with sought-after ranges to go alongside its more mainstream offerings.
Such is the purpose of the iconic brand's 'Private Collection', in the centre of which sits Gris Dior. This fragrance is described as "the olfactory expression of the Dior grey", a reference to the fact that the founder, Christian Dior, had a deep love for the colour and made it a key feature of his fashion house's branding.
So what does Gris smell like? Woody, rosey, earthy, with notes of patchouli, citrus and warm spices. Not exactly what you'd imagine a raincloud smelling like, but evocative of the powerful Dior imagination and the ability to transform the understated into the most captivating of styles. It retails at £110 for a 40ml spray.
Frederic Malle Portrait of a Lady
Another scion of a famous French parfumier family who has now found success of his own with his Editions de Parfums house, Frederic Malle takes the approach of hiring world class perfumiers and giving them the creative freedom to express themselves.
He also knows a thing or two about selling the virtues of a perfume. Of Dominique Ropion's creation Portrait of a Lady, Frederic says: "If a perfume is a portrait of the woman who wears it, here is one that reveals her inherent sophistication."
How is the inner charm of a woman rendered into scent? Try an exuberant dose of Turkish rose, patchouli, sandalwood and frankincense, with hints of clove and soft fruit to finish. Pricewise, this character study in feminine sophistication starts at £122 for a 30ml spray.
Tom Ford Bitter Peach
Just to break up the domination of the Parisien parfumeries, here is an offering to melt your olfactory heart from the US, via Italy.
Tom Ford spent 10 years as the creative director of Gucci before establishing his own fashion brand in 2005, taking some of the Gucci top brass along for the ride with him. Starting out in menswear with a flagship store on Madison Avenue in New York, his empire now embraces women's fashion, sunglasses, watches, beauty products and, yes, fragrances.
Bitter Peach is a recent arrival on the scene having been launched in 2020. A unisex fragrance, its ingredients list reads like something you might find on the menu at a Michelin starred restaurant – Pêche de Vigne mixed with Sicilian blood orange, rum, cognac, caradmom and vanilla. Davana oil adds to the warm, sweet, citrusy tones, offset with patchouli, jasmine and more to create a complex character that is at once rich and sensual but also earthy and resinous.
Bitter Peach retails at £240 for 50ml.
Louis Vuitton Étoile Filante
Ok, so after that brief detour, we're back to Paris and the grandaddy of fashionable luxury. Louis Vuitton has been setting trends since the 1850s, first in luggage, then in handbags, and more recently in other areas like apparel and fragrances.
Another new launch, Étoile Filante, hit the high streets in 2021. A fragrance for women, it is rather poetically described by the brand thus: "Étoile Filante means "shooting star", and the fragrance is said to stand for a precious nectar celebrating joy and hope, a journey for the senses, housed in the signature bottle of fragrances of the house."
The journey this particular fragrance takes you on is heavily floral, with a "dazzling trail" of osmanthus, jasmine and magnolia, with fruity strawberry tones and white musk at the base.
This stellar creation is certainly priced for the stars, retailing at £215 for a 100ml bottle.