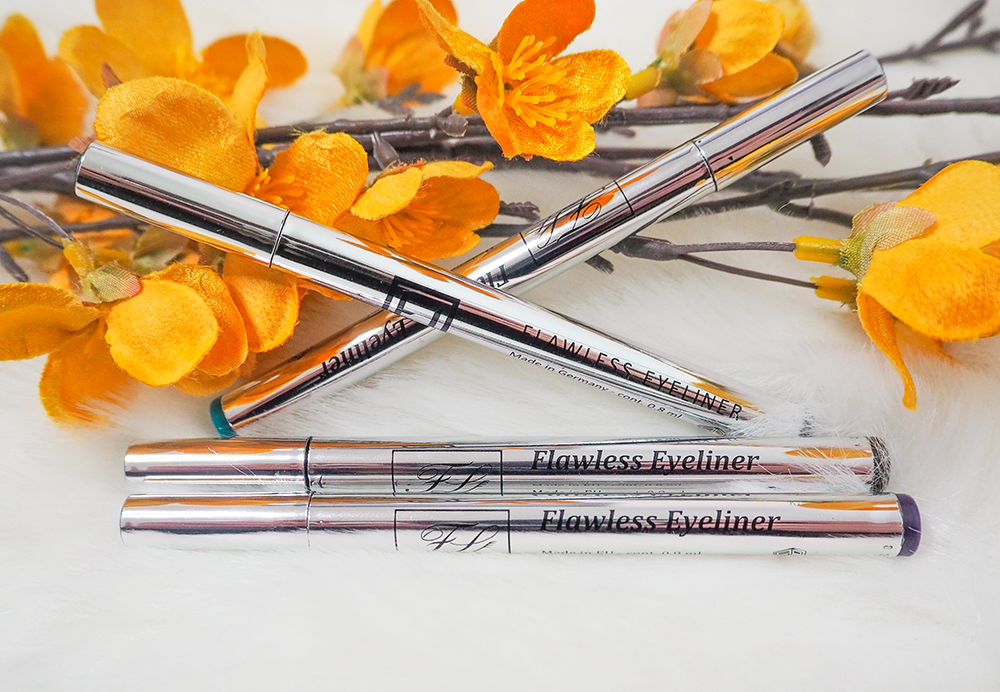 If you're looking to level up your eyeliner game by introducing some new, vibrant colours that are still wearable, then you need to check out the Flawless Eyeliners from Flawless Lashes by Loreta.
Black eyeliner is a trusty favourite. It can elevate makeup looks by adding a bit of smoke, drama and an attractive feline wing. But black eyeliners can sometimes be a bit too bold for when you want a more subtle look. Wearing black eyeliner all of the time can also be boring, as all of your wings will look the same.
So to spice up your eyeliner routine, I'm introducing 4 amazing eyeliners to you today, including a must-have pigmented black liner. These shades are versatile, wearable, and add a pop of colour to your makeup looks.
Keep on reading to see my swatches, side-by-side photos of how the Flawless Eyeliners look on, and my honest thoughts on how they perform.
What is Flawless Lashes by Loreta?
Flawless Lashes by Loreta is an award-winning beauty company offering high-quality lash and brow products, and a training academy for those wanting to learn how to do lash extensions, brow lamination, and lash lifts.
Since founding Flawless Lashes in 2013, Loreta Jasilionyte has rapidly become recognised as one of the leading Master Lash Artists and innovators in the Lash industry, constantly pioneering new products and techniques.

Flawless Lashes by Loreta
Some of the brand's best-sellers are the Flawless Eyebrow Wax Pen, Lash Wizard Lash Growth Serum, Flawless Volume Tweezers 90°, and Jet Set Pro Lash Adhesive.
Flawless Eyeliner claims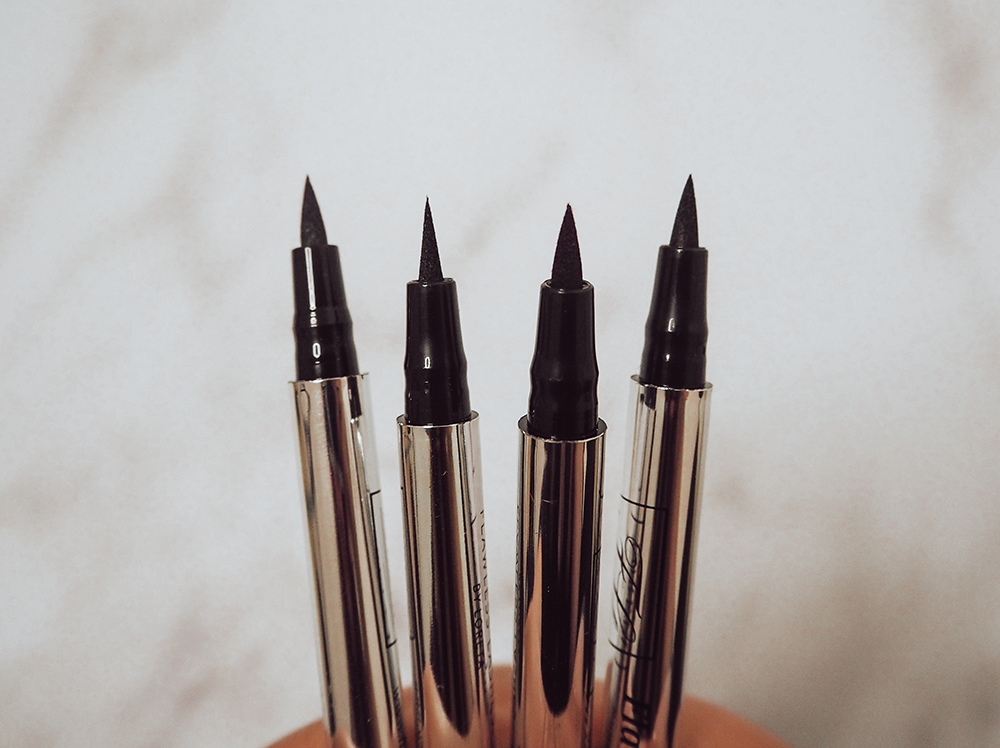 Flawless Lashes by Loreta says the eyeliners provide intense and glamorous colour. Available in brown, green, black and purple, the Flawless Eyeliners promise to be long-lasting and smudge-proof.
Flawless Eyeliner can be easily applied with this handy pen and its precise fibre- tip! Tested in extreme conditions, in humid climate and 30 degrees Celsius temperature and stays all day long.

Flawless Lashes by Loreta
These eyeliners are registered with The Vegan Society and can be removed using any makeup remover that doesn't contain oil.
Flawless Eyeliner swatches
To give you an indication of how theFlawless Eyeliners perform, I swatched them on my arm. These swatches were done on my bare arm, without any primer. Swatches are intended to provide some insight into how a product might perform, the pigmentation, and the formula.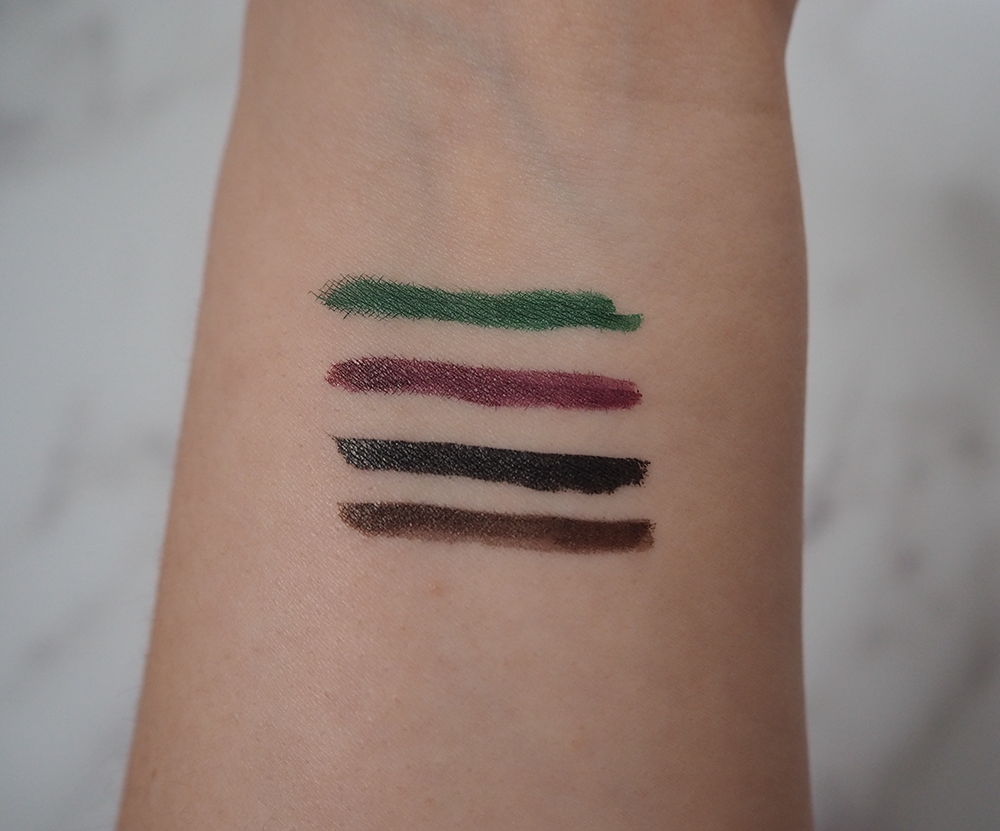 All of the eyeliners look distinctly different from one another and vivid in the swatches. The tip didn't feel stiff when I swatched each eyeliner, and the tip just glided across my arm. I'm going to share my full review of the Flawless Lashes by Loreta eyeliners below.
Flawless Eyeliner review
Firstly, I like the packaging. The silver outer makes a difference from the typical black eyeliner packaging, which I like. Each liner has a colour-coded bottom too, so I can easily pick which eyeliner I want to use. The eyeliners are quite long, so you get a good grip on the pen while doing your makeup. The packaging isn't slippery either.
I love the tip of this eyeliner pen. It's very slim for a super sharp and precise wing. For beginners,the Flawless Eyeliners from Flawless Lashes by Loreta would be a great option, as the pen isn't too chunky to handle.
I'm also really happy with the formula. It's not too wet, so it doesn't get runny when you're drawing a wing on your eyes. The Fenty Beauty Flyliner is really wet, in contrast, and I found it was very easy to make mistakes with that eyeliner. However, the Flawless Eyeliners sit in that perfect in-between – not too wet and not too dry. It means using the eyeliner is easy, and it doesn't drag across your skin.
Each shade is pigmented and vibrant, without being in your face. You can tell the difference from one shade to the next, which is important. It means I can vary my eye makeup looks easily with these 4 shades, with no risk of duplicate shades. The purple one is my personal favourite, although I think the bottle green shade is probably the standout from the collection. I've never seen a shade like it, and I think you could get really creative with it.
And I can definitely confirm that these eyeliners are budge-proof and smudge-resistant. The liners last all day without flaking, fading or moving around my face. After 8 hours, my eyeliner still looks the same as when I first applied it. I'm very impressed!
Overall, I have nothing bad to say about theFlawless Eyeliners. They're easy to use, great for beginners, don't tug on the skin, last all day, and come in a beautiful range of shades.
Makeup look with the 4 eyeliners
To show you how each of these eyeliners look on, I took some side-by-side photos for comparison purposes. You can see each shade easily this way.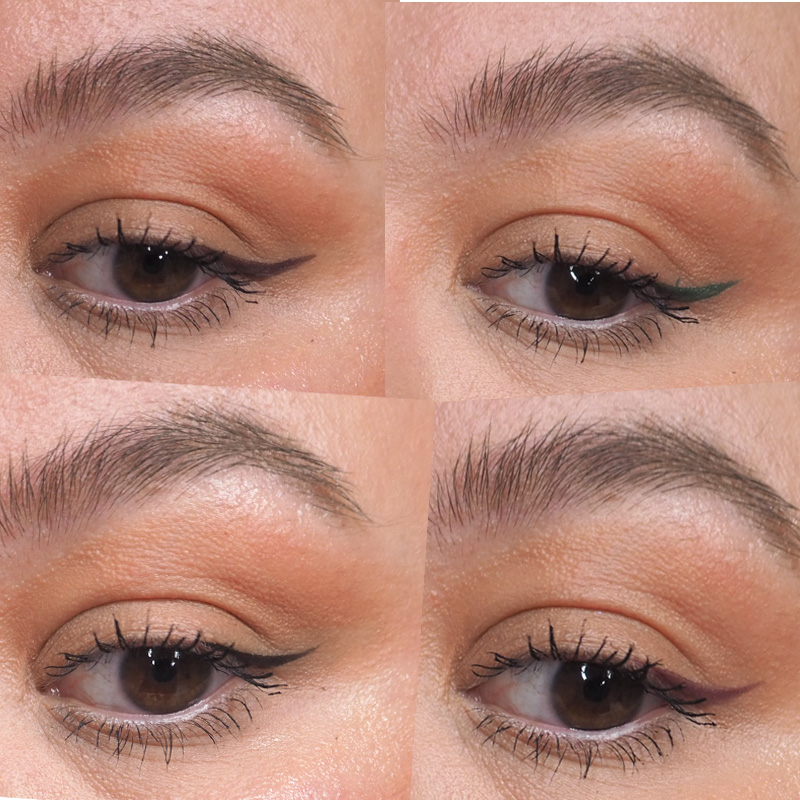 As you can see, each shade is vibrant, and you can easily tell which shade is which. I love that they're all wearable; we're not talking neon shades here. They all had the exact same consistency and pigmentation too, so there are no dud shades. You could create some really cool graphic liner looks with all of the shades, but I think an edgy green graphic liner look would be especially unreal.
Where to buy
Retailing for a very respectable £14.95 each, you can purchase the Flawless Eyeliners from Flawless Lashes by Loreta. Considering some of the high-end eyeliners cost upwards of £20, and the Flawless Eyeliners outperform all of the more expensive ones I've tried, I think this is a fantastic price. For a completely reliable eyeliner that delivers great results, £14.95 is a bargain.
Do I recommend this eyeliner?
1,000 times yes. These eyeliners are faultless.
Rating: 5 stars
If you're in the market for some new eyeliners, or want to try your hand at some more colourful options, the Flawless Eyeliners are the ones to get.
---
Which shade from this Flawless Lashes by Loreta eyeliner review was your favourite? I'd love to hear your thoughts in the comments!