Last Updated on 23rd February 2023 by Sarah Sarsby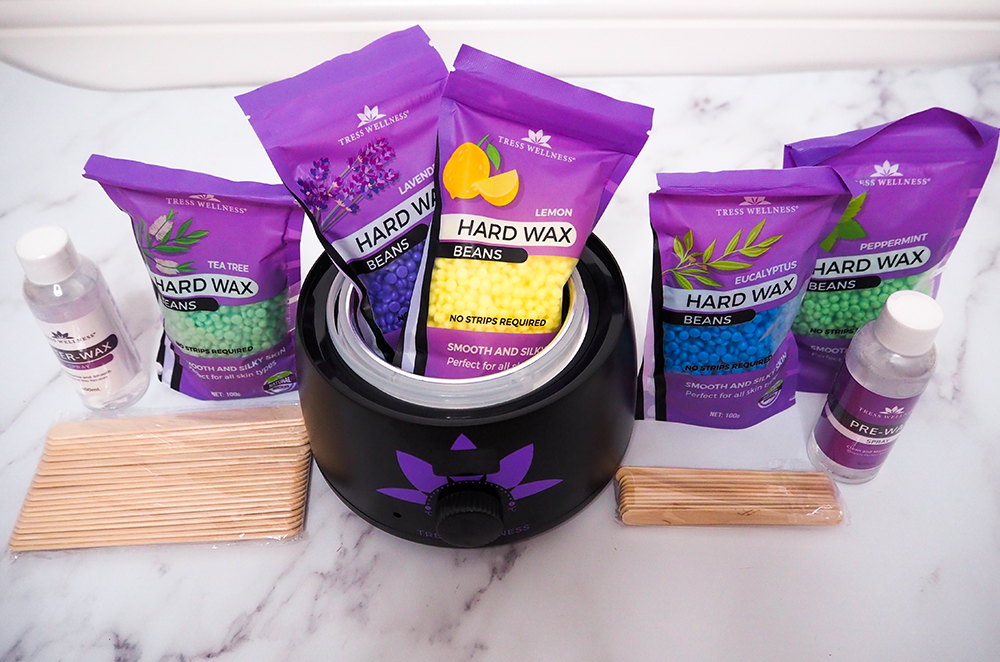 If you're looking for an affordable Amazon at-home waxing kit for smooth skin, then you need to check out the Tress Wellness Waxing Kit.
Horror stories about at-home waxing being painful, poor quality, and patchy can often put people off buying their own kit. The prospect of at-home waxing going wrong is pretty scary, so I can understand people's concerns.
But what if you could have a simple experience and relatively painless of waxing in the comfort of your own home? Well, the digital Tress Wellness Waxing Kit makes waxing at home convenient and fun at a low price point.
In this review, I'm going to discuss what's in the Tress Wellness Waxing Kit, how to use it, my experience with the kit, before and after photos, and my top tips for making the most out of this kit. If you'd like to see how a waxing rookie got on with this kit, then please keep on reading.
** This post contains some affiliate links. This means at no extra cost to you, I earn some commission if you purchase a product through my link. All thoughts are my own, though, as always. If you want to find out more, visit my affiliate disclosure page **
What is Tress Wellness?
Founded in Sweden, Tress Wellness is a personal care and wellbeing company that aims to offer high-quality and effective products. It strives to be inclusive, body-positive, and environmentally friendly. The firm is cruelty-free and natural ingredient-led.
What comes in the Tress Wellness Waxing Kit?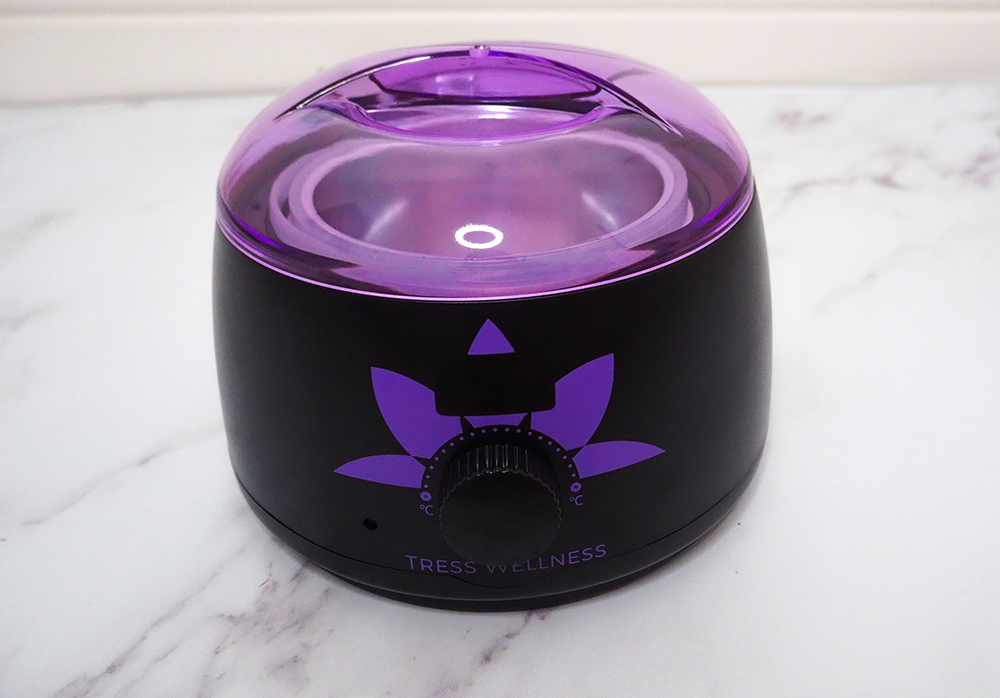 The Tress Wellness Waxing Kit comes with the following products:
Digital wax warmer
Instruction manual
Pre-wax spray
Post-wax spray
5 scented wax bean bags (lemon, eucalyptus, lavender, tea tree and peppermint)
5 protective warmer rings
20 waxing sticks
10 eyebrow waxing sticks
You've got everything you need in this kit to start waxing at home right away. No additional purchases are necessary.
Tress Wellness Waxing Kit claims
The Tress Wellness Waxing Kit promises to make at-home waxing easy, straightforward and thorough. The wax has been formulated to have a uniquely low melting point so it's pliable and easy to handle, as well as not being too hot for the skin. By purchasing this affordable kit, it eliminates the need for expensive salon visits, according to the brand.
Claiming to be suitable for all skin types, this at-home wax kit is meant to be inflammation- and irritation-free. With an adjustable temperature setting on the digital wax warmer, the product promises to make your skin smooth and burn-free. The wax can be used on coarse and fine hair, as well as on the body and face, Tress Wellness says. This waxing kit is cruelty-free.
Patch testing
Before you start using the Tress Wellness Waxing Kit, you must do a patch test 24 hours before you intend to wax. This is to test for allergic reactions. Please do a patch test people, as you don't want to find yourself with an allergic reaction after placing wax all over your legs. Stay safe.
For the patch test, you're advised to apply some wax on the inner part of your arm, where there's no hair. I didn't have an allergic reaction, so I moved on to trying out the kit.
How to use the at-home waxing kit
After doing a patch test, pour some waxing beans of your choice into the digital wax warmer. Although the instructions don't say how many beans to put in the warmer, start off with fewer beans than you'll anticipate using and add more if needed. I went with the eucalyptus beans. Next, pop the lid on the digital warmer and crank the temperature up to max (125 degrees).
Once roughly half the beans have melted, take off the lid and turn down the temperature to between 60 and 80 degrees. The instruction guide explains more about the temperatures, but you shouldn't have the wax too warm, otherwise it will burn your skin. I went with 70 degrees.
While the beans are melting, apply some pre-wax spray onto your skin to prep it for waxing. There's also an after-wax spray included in the kit to soothe and moisturise the skin when you've finished.
Your wax is ready when the light next to the temperature display goes green, which means you've reached your desired temperature, and the consistency is like runny honey.
Next, dip one of the waxing sticks into the wax, apply the wax to the desired area with firm pressure, leave it to cool for about 30-45 seconds, and then pull the wax off. Repeat until all of the hair has disappeared. Easy peasy.
Honest review of the Tress Wellness at-home waxing kit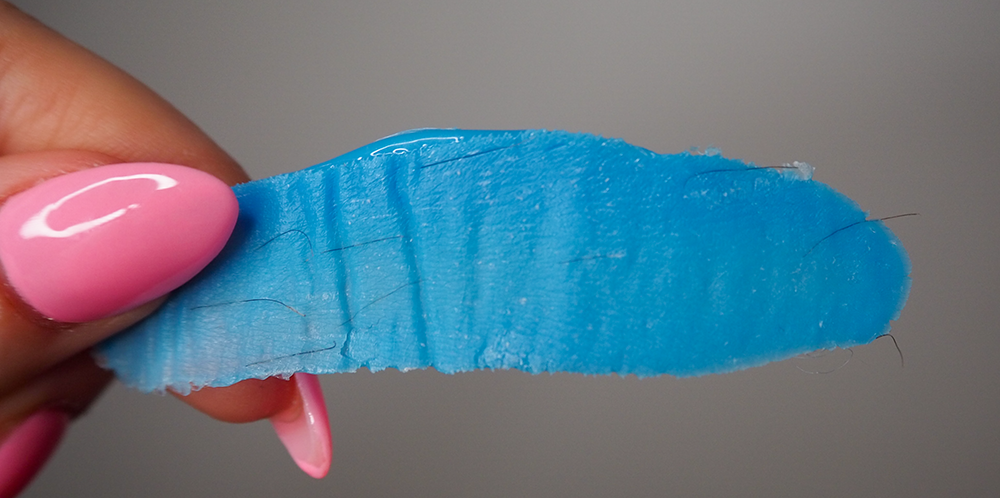 Prior to being gifted the Tress Wellness Waxing Kit, I'd never tried at-home waxing before, so I had no idea what to expect. In some ways, I felt optimistic that this would be a great alternative to shaving. In other ways, I didn't know if this kit would end up being more hassle than it's worth.
But, thankfully, I had a great experience.
The kit is straightforward to use. After reading the instructions through once, I felt like I had a clear understanding of what to do. The eucalyptus beads have a mild but pleasant scent.
The pre-wax spray is lightweight and has a faint coconut scent. It dries down quickly too, so it's super convenient. I loved using this.
Once my wax was ready to use – which took about 5 minutes – I started applying it on my legs. It took some getting the hang of, but once I figured it out, the process was effortless.
The wax wasn't as hot as I was expecting either; it was warm. This made for a great experience, as the wax didn't feel uncomfortable. When the wax had cooled, I slightly lifted an edge and pulled the hardened wax. The wax came off easily and with it a load of hairs too! I actually found the experience really fun and therapeutic. It worked so well.
When I'd finished waxing, I had some wax residue left on my skin. However, some liberal spritzing of the after-wax spray got rid of any leftover wax. The after-wax spray smells amazing too. It has a stronger coconut scent than the pre-wax spray and is richer. I think it did an excellent job at nourishing and soothing my skin post-waxing, as my skin felt moisturised and protected.
The Tress Wellness Waxing Kit is amazing! It delivers on all of its claims and left me with smooth, hairless and glowy skin. All from the comfort of my own home, which I love.
Before and after
I took some before and after photos to show you that this at-home waxing kit really works.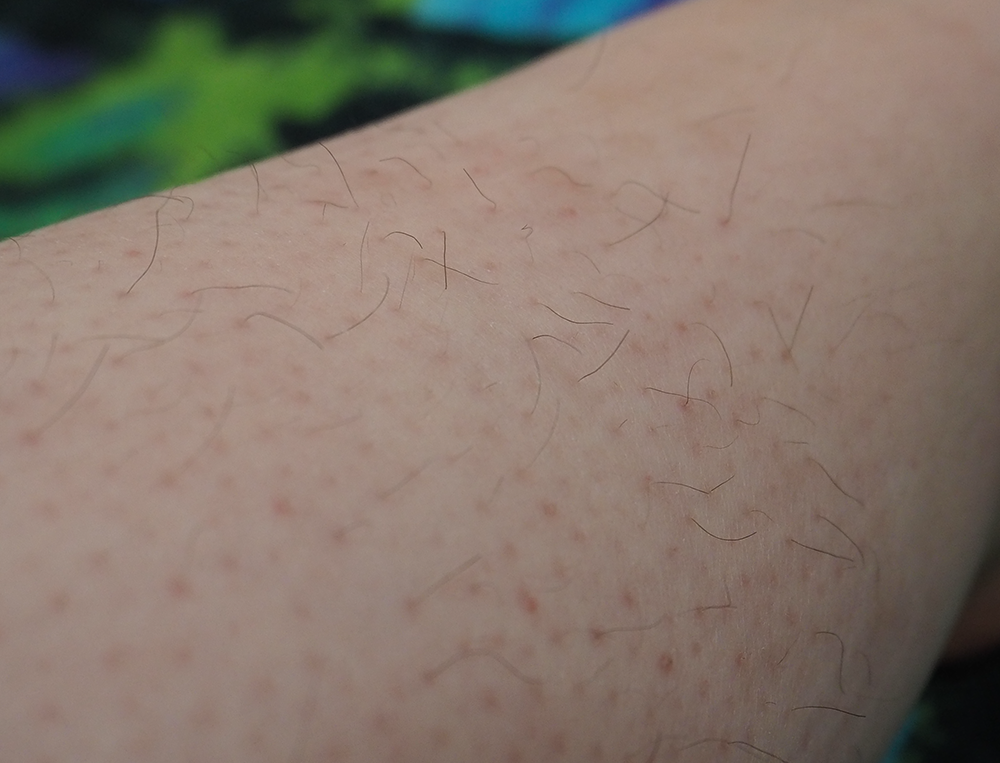 As you can see, pretty much all of the hairs are gone. There were a few stragglers left, but that's because A) I'm not very hairy anyway, and the hairs left are very fine, and B) I'm still getting used to waxing at home.
There was a little bit of redness after waxing for about an hour, but this quickly subsided. The after-wax spray definitely helps ease some of the redness.
My tips for using the Tress Wellness Waxing Kit
After using the Tress Wellness Waxing Kit, I've got a few helpful tips to share with you based on my own experience:
Glide the wax down your skin just once, don't go back and forth. Otherwise you'll end up with messier wax that doesn't set properly and is much harder to lift off your skin. It will lift off in sections, which is annoying.
Apply firm pressure. If you don't, the wax won't stick down as well, and it'll lift fewer hairs, which means you'll have to go over the same area more than once.
Make sure the wax layer isn't too thick. If I applied the wax too thickly, it didn't work properly.
Spread the wax in one clean movement for even coverage.
Be sure to use the pre- and after-wax sprays, as they make a difference to the whole at-home waxing experience.
Following my tips, as well as the instructions, will ensure you get flawless waxing results.
Where to buy
The Tress Wellness Waxing Kit retails for £49.95 on Amazon. Considering you get a full waxing kit and don't need to make any extra purchases, I think this is a great price. The wax warmer itself is going to last ages. I can't stress enough that for a home waxing kit that truly works, this is a fantastic investment and a great price. One wax at a professional salon could cost upwards of £50!
When it comes time to repurchasing the wax beans, sprays and sticks, the refill set costs a modest £24.95.
Do I recommend this Amazon waxing kit?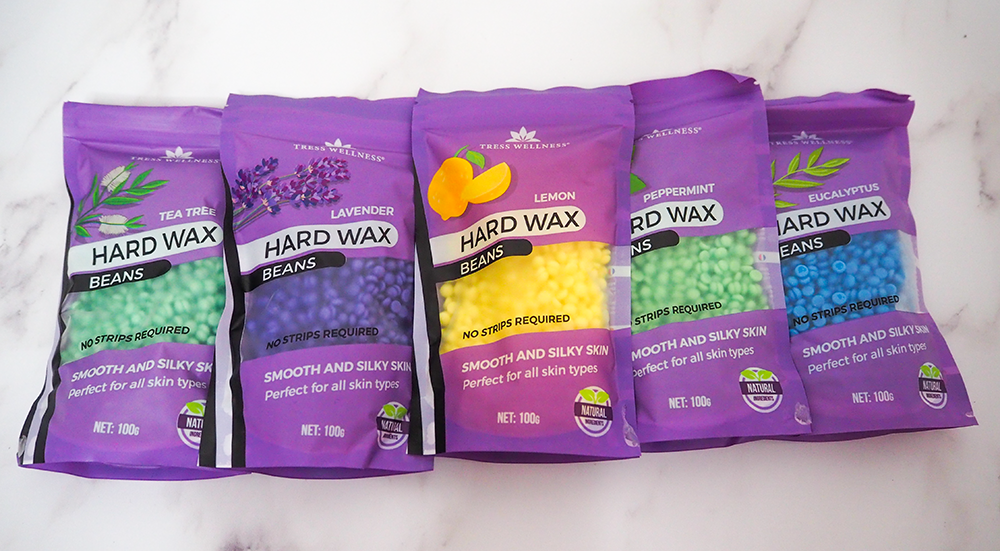 If it's not already clear from my review, then I 100% recommend the Tress Wellness Waxing Kit for an easy at-home experience. It's super simple to use, fun, and you get great results.
Rating: 5 stars
I couldn't be happier with the results. This waxing kit would be a great gift for anyone interested in waxing, particularly if they get professional waxes, as it would save them a lot of money.
---
Would you be interested in trying the Tress Wellness Waxing Kit?