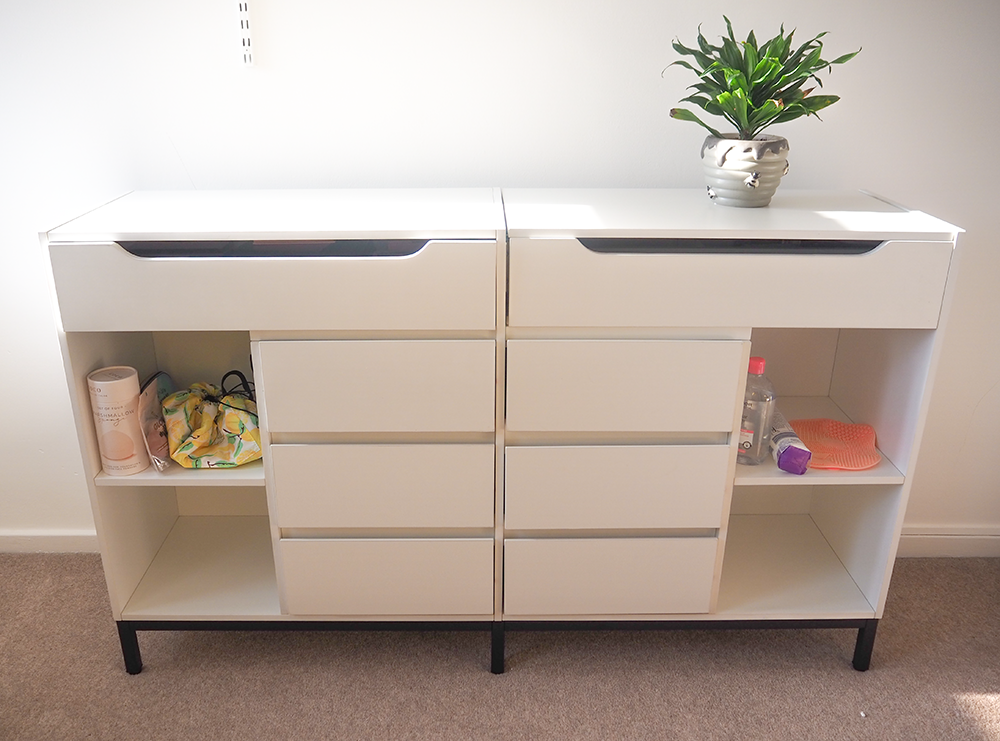 The right piece of furniture can elevate a room. Not only can furniture be useful and functional, but it can also add to the décor of a particular room. Think elegant dining tables that complement the room's colour scheme, cute side tables that double as phone chargers, and sleek wardrobes that have handy components for storing different clothing items.
I'd been wanting a makeup station for ages. And I mean ages. But sometimes, you just don't know exactly what you want until you see it.
Enter the Homary 8 Drawer Modern White Double Dresser. As soon as I saw it, I knew it'd be perfect to use as a makeup vanity. It's contemporary, chic, and effortless. This chest of drawers would look great in any interior, as the design is timeless.
But looks can be deceiving, and I wanted to know if the chest of drawers is as high-quality and robust as it is good-looking.
In this review, I share whether the Homary chest of drawers was easy to assemble and if it's a quality piece of furniture. Keep reading for my honest and thorough review.
* This post contains some affiliate links. This means at no extra cost to you, I earn some commission if you purchase a product through my link. All thoughts are my own, though, as always. If you want to find out more, visit my affiliate disclosure page **
What is Homary?
Connecting home improvement lovers with global high-quality brands, Homary.com offers a diverse range of home products to elevate your rooms, including high-quality furniture. The best part? Despite being luxurious in design and aesthetics, the products are actually affordable!
It stocks a wide range of items, including sofas, dining tables, office chairs, rugs, faux plants, shower systems, floor lamps, and so much more.
Which chest of drawers I chose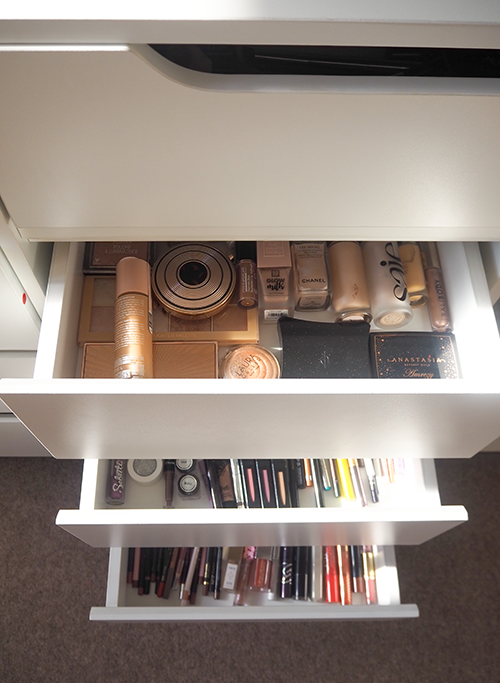 I picked the Homary 8 Drawer Modern White Double Dresser. This chest of drawers is visually attractive, has loads of different storage sections, and even offers a flip-up mirror. There are 6 smaller drawers, 2 large drawers, and 4 pretty large storage shelves.
I picked white, as I know this colour can fit in with most rooms. Plus, I tend to like white furniture, as I think it looks modern. I also picked it as it's large, so I knew it would store all of my makeup easily. The surface on top could also be used to house objects like plants, makeup organisers, or a table lamp.
Honest Homary chest of drawers review
Below, I'm going to detail my honest thoughts on the Homary chest of drawers, including all the important parts like how hard is it to assemble, are the instructions easy to follow, is it flimsy, and are any parts janky?
Delivery time
I'm not going to lie, the delivery took ages. I'm talking 6 months. Now, I know larger pieces of furniture can take a while to be delivered, but 6 months seems like a particularly long time. This is something to be mindful of when ordering from Homary, as you're not going to get quick delivery on a fair few items.
Thankfully, not all of the products on Homary.com have such a long delivery time. There's a 48-hour dispatch section, where you can be assured that your product will come much sooner than 6 months.
In the case of my chest of drawers, it was waiting for the item to be dispatched that took months. Once the item had been dispatched, it came in a matter of weeks. It takes a while for items to get delivered in the UK, as many of the products come from abroad.
A big win is that shipping on all orders, including international orders, is free.
Unboxing
The chest of drawers came packaged and protected very well. Almost too well. It felt like I was unboxing the furniture for ages. The drawers came split between 2 large and pretty heavy boxes. However, there were no breaks or damage to the furniture, so I have no complaints.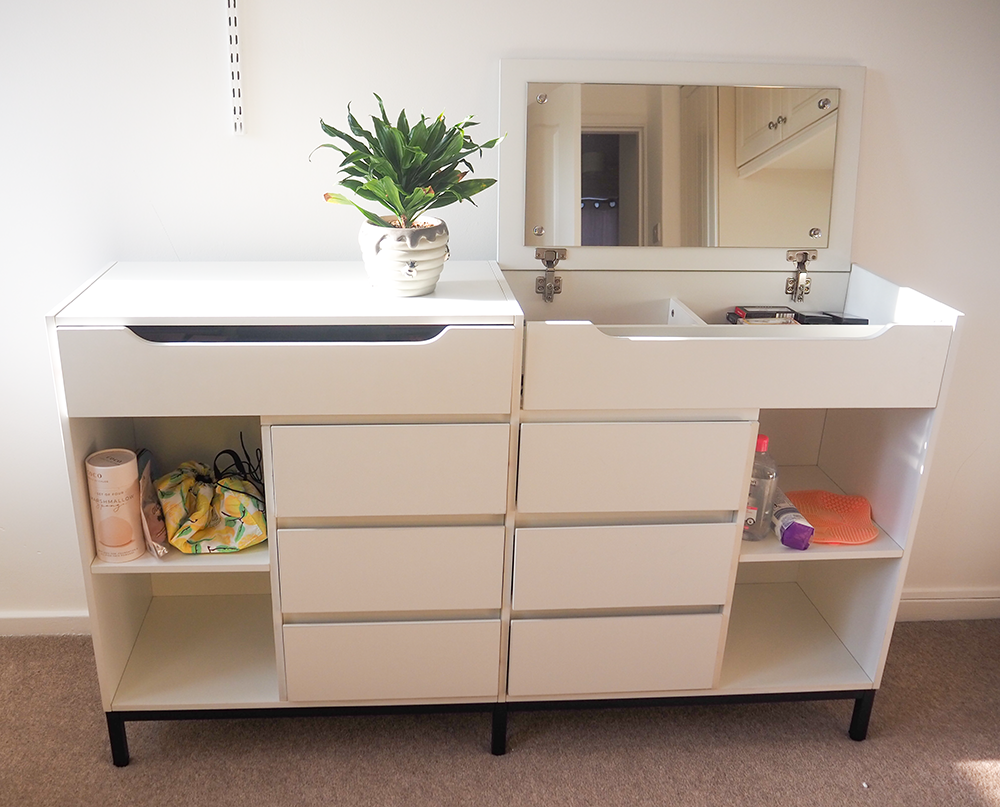 Instructions
The chest of drawers didn't come with any instructions, nor did it provide a way for us to find the instructions online. It was a bit frustrating, because we unboxed everything before realising there were no instructions.
Finding the instruction manual online was straightforward enough. It can be found on the Homary 8 Drawer Modern White Double Dresser page under the heading 'specifications', where you can download the installation guide. However, for people who aren't tech-savvy or don't have access to the internet, this isn't helpful at all.
At the very least, there should be a note mentioning where to find the instruction manual. Providing a straightforward instruction manual would be preferable.
Assembly time and ease
I'm going to be honest and say that the assembly of this chest of drawers wasn't easy, and there were a fair few mistakes. Overall, the assembly time was about 6 hours, which is quite a long time.
First of all, the instructions aren't that easy to follow. Some of the parts were mislabeled, and while a lot of the diagrams are decent, me and my boyfriend ended up having to do a bit of trial and error to figure certain components out.
One of the biggest issues we found is that there weren't clear markers for where to put particular screws in particular places. While we had a rough idea of where parts should go in the instruction manual, precision was seldom present, as there were no guidelines on the parts themselves as to where exactly to screw certain components in.
The worst part was doing the hinge for each drawer. The drawers aren't on a runner mechanism, and we ended up having to screw the hinge both into the chest of drawers itself and onto each drawer. Without any markers, this was super tedious; meant there were a lot of mistakes, because it's supposed to be precise and we had no guidelines; had to measure and remeasure everything ourselves when positioning was inevitably incorrect or just slightly off by a millimetre; and simply felt unnecessary.
In terms of how easy it was to put this chest of drawers together, it was a lengthy and sometimes fairly complex process. While the essence of putting the chest together wasn't complex, the difficult-to-read instructions and lack of guidelines left a lot of guesswork and avoidable mistakes.
It's doable, but it's not the easiest of processes.
Quality
Despite the challenging assembly, the quality of the components is great. The furniture is sturdy, weighty, and looks fantastic. This isn't cheap furniture, and it shows. Often, a good marker of well-made furniture is how heavy it is – i.e. not easy to break – and this chest of drawers is certainly heavy.
Overall look and usability
The Homary 8 Drawer Modern White Double Dresser looks fab. It's a contemporary design that has a lot of different storage sections, meaning I can separate my makeup by item, so it's easy to sort.
In the future, I'd love to put some ornaments or faux plants on the 4 shelves for a more aesthetically pleasing vibe. Plus, I'm strongly considering getting a transparent lipstick holder to place on top of the chest of drawers. Imagine how good it would look on the Gram.
I simply grab a chair, flip up the mirror, and start applying the makeup. The mirror is deceptively big, which means I can easily see my entire face when applying makeup. It also means enough light gets to the mirror for #lightinggoals. Nobody wants a small mirror where you're constantly having to get the right lighting angle for seamless application.
I actually couldn't be happier with the look and usability of this chest of drawers.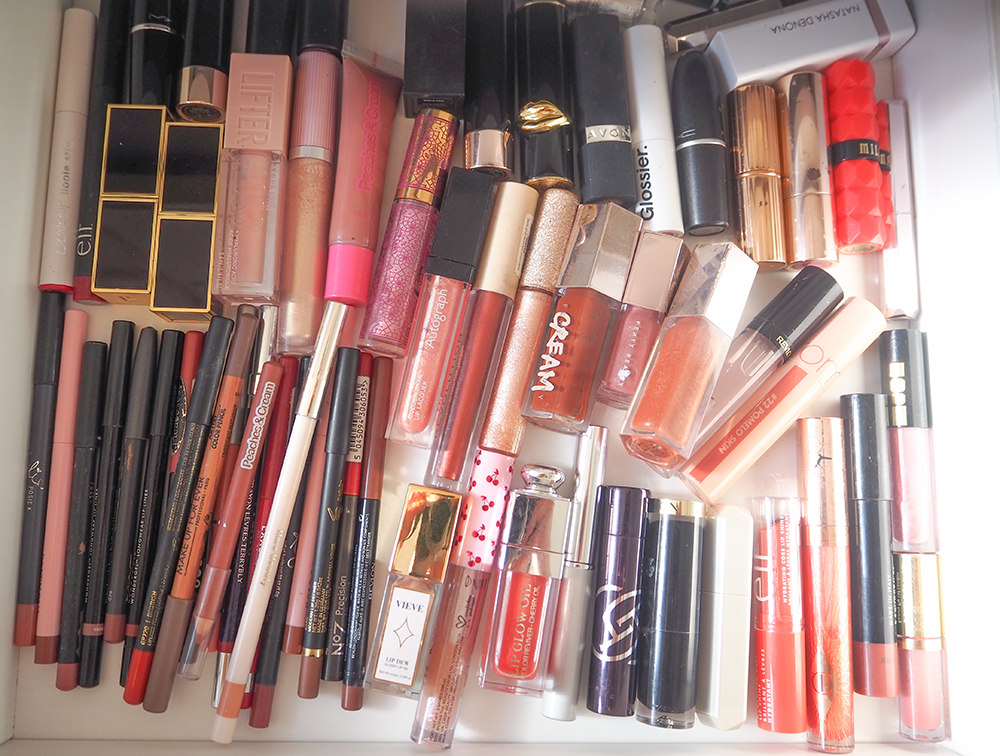 Affordability
This chest of drawers costs $499.99/£519.99. Although this is pricey if you compare it to furniture from places like IKEA or Wayfair, it's very much in line with the quality and prices from places like Next and John Lewis.
High-quality furniture is expensive, and you get what you pay for. I definitely think this chest of drawers is worth the price, and there are way more expensive chests on the market.
Where to buy
You can get the Homary 8 Drawer Modern White Double Dresser for:
And you get to enjoy free shipping on all orders, which is awesome.
Do I recommend purchasing from Homary?
I recommend purchasing from Homary. While there definitely could be improvements in delivery times, instructions, and overall ease of assembly, I've fallen in love with the final product. Ultimately, that's all that matters! The chest of drawers looks fantastic, has loads of convenient storage, and is made from high-quality materials.
---
What's on your Homary wishlist? Let me know in the comments below!