Last Updated on 23rd September 2023 by Sarah Sarsby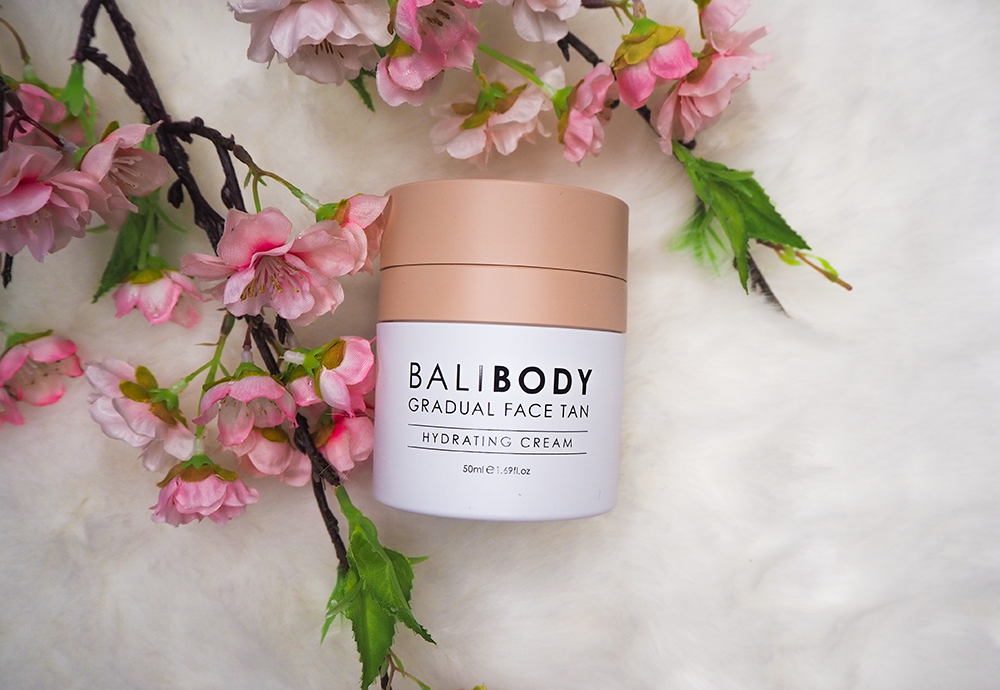 If you're looking to buy a new, subtle and buildable face tan, then you will love reading my Bali Body Gradual Face Tan review.
Fake tan can be messy. The application can be patchy, the gradual tan sometimes makes no difference at all, and don't get me started on the overly orange ones. This can put people off buying gradual fake tan altogether. So is the Bali Body Gradual Face Tan different from other ineffective fake tans on the market or does it fall into the same disappointing category? I'm sharing my honest experiences in this detailed review.
What is Bali body?
Bali Body is an Australian, vegan and cruelty-free beauty company that creates nourishing and beneficial products for the skin.
Over 6 years ago, a young Australian couple had a vision to create natural and vegan friendly suncare products.

Bali Body
The company is famous for its tanning products, but it also does a nice range of skincare, makeup and suncare products. Bali Body has also created a tonne of 'how to' videos for people looking to applying the brand's products in the best and most effective way.
Bali Body Gradual Face Tan claims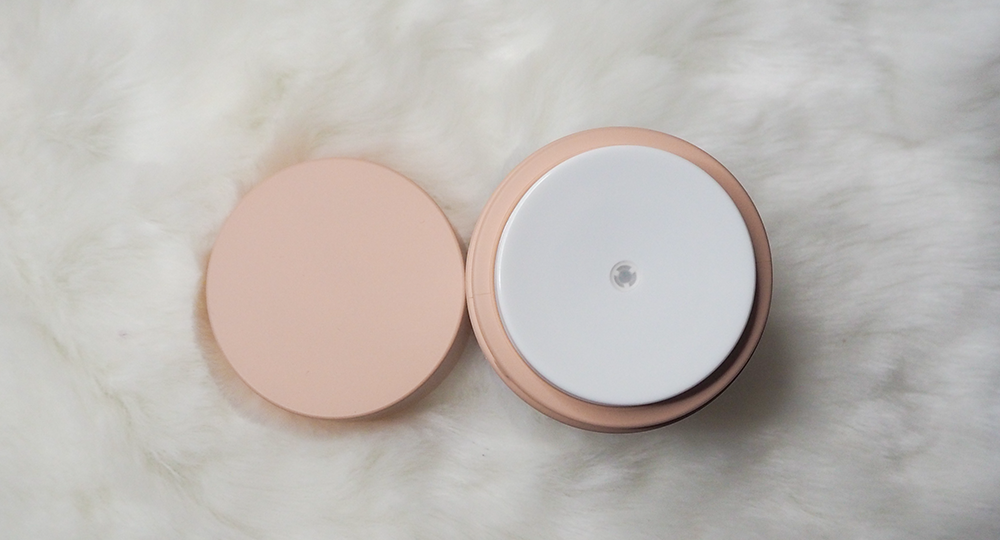 The Bali Body Gradual Face Tan promises to marry together the benefits of a moisturiser with the glow of a fake tan. It claims to be ultra-hydrating and buildable while offering a subtle, natural-looking tan. This gradual face fake tan can be applied every 1-2 days for a smooth, even and sun kissed complexion all year round. Bali Body says this product is suitable for all skin types too.
It's enriched with shea butter, sweet almond oil, cocoa seed butter and coconut oil for added nourishment.
How to use the gradual fake tan for your face
Follow the steps below to apply the Bali Body Gradual Face Tan:
After cleansing, apply all over the face with your hands, making sure to blend into your hairlin eand down your neck.
Use every 1-2 days for a radiant glow and optimal results.
I personally find that using the gradual tan every 2 days provides the best results and looks the most natural.
Bali Body Gradual Face Tan review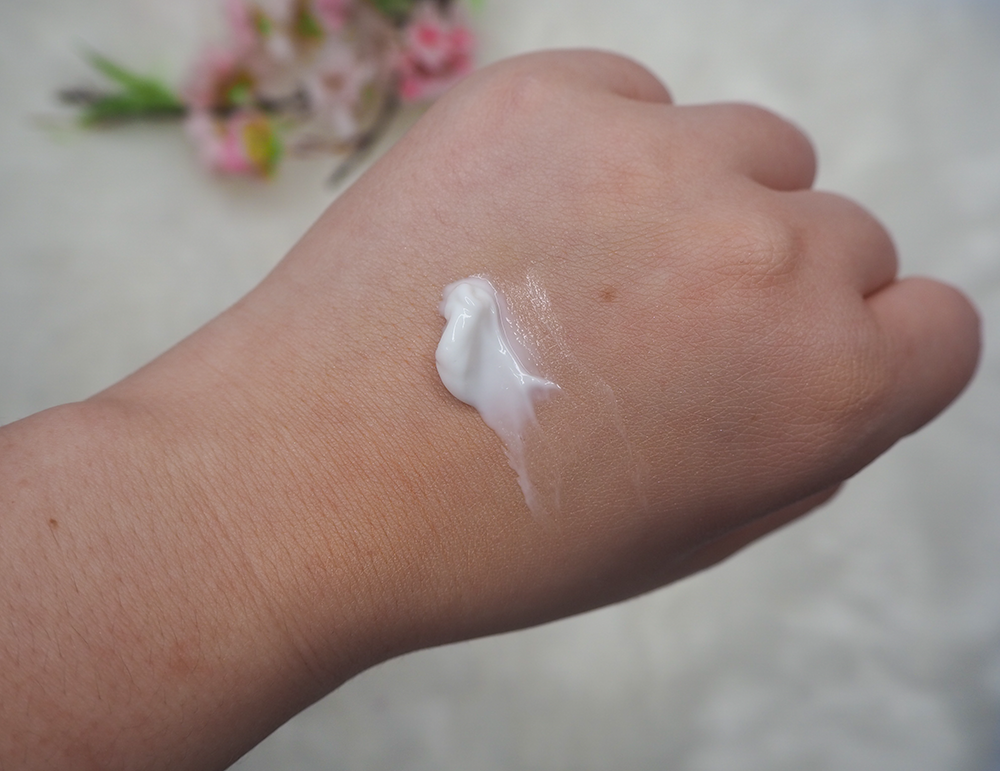 Firstly, I absolutely love the packaging. It gives me Drunk Elephant vibes. The white and pink soft matte colour scheme is stunning and the press-down pump dispenser is super convenient. It's hygienic and never gets messy, plus the correct amount is always dispensed. This face fake tan looks amazing on my skincare shelf too.
The product does have a slight fake-tan smell, but it's very mild and disappears on application. There's no added fragrance, so it just has that slight 'clinical' scent. I personally don't mind this at all; it's definitely not off-putting.
I'm honestly obsessed with the texture of the Bali Body Gradual Face Tan. It's like a lightweight yet deeply nourishing moisturiser. It doesn't feel like a fake tan at all. The product sinks quickly into the skin and blending it out is hassle-free. In fact, I'd be more than happy to use this as a standalone moisturiser without any of the tanning properties!
The gradual tanning aspect is also amazing. Colour builds subtley throughout the day, so that by the evening, your skin looks a bit more sun-kissed and glowy. But it still looks like your complexion. I really love the result! It makes my skin look healthy and radiant, without being orange or unnatural.
I found using this product every day could lead to some slight patchiness around my hairline. So if you're looking to use this product every day, apply very small amounts and ensure you pay close attention to blending the product into your hairline. For me, using this product every 2 days yielded the best results. Although the tan is noticeable, the results are gradual and you get a lovely natural effect.
For somebody who really takes applying SPF seriously, this product is fantastic for when I want my skin to look sun-kissed. I'm obsessed. The Bali Body Gradual Face Tan delivers on all of its claims.
Where to buy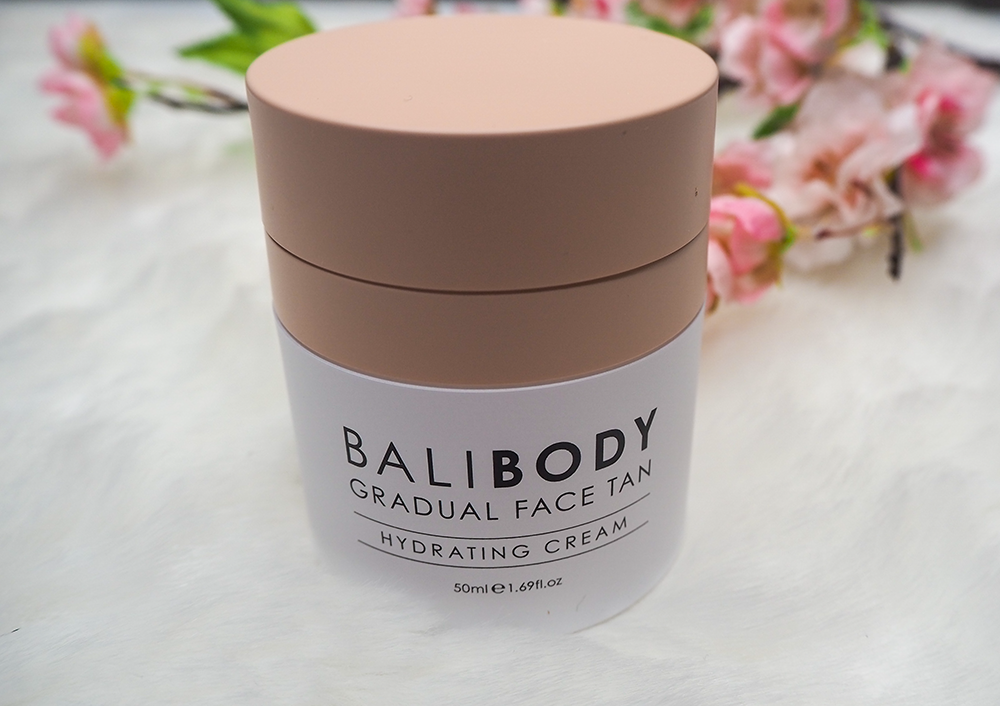 The Gradual Face Tan costs £28.95 for 50ml and can be purchased from Bali Body. Although this is on the pricey side, I truly believe it's worth the money. I've used pricier moisturisers that alone don't measure up to this product, so the fake tan aspect is a welcome extra. For a 2-in-1 product that truly works, this price seems reasonable to me.
Do I recommend this product?
Absolutely! Anyone looking for a nourishing gradual face tan will fall head over heels for this product.
Rating: 5 stars
Of course, if you have any skin concerns, always consult a dermatologist or aesthetician for professional advice. These results are based on my experiences alone and I'm not a skincare professional.
---
Does this Gradual Face Tan appeal to you? I'd love to hear your thoughts in the comments below!