Last Updated on 23rd September 2023 by Sarah Sarsby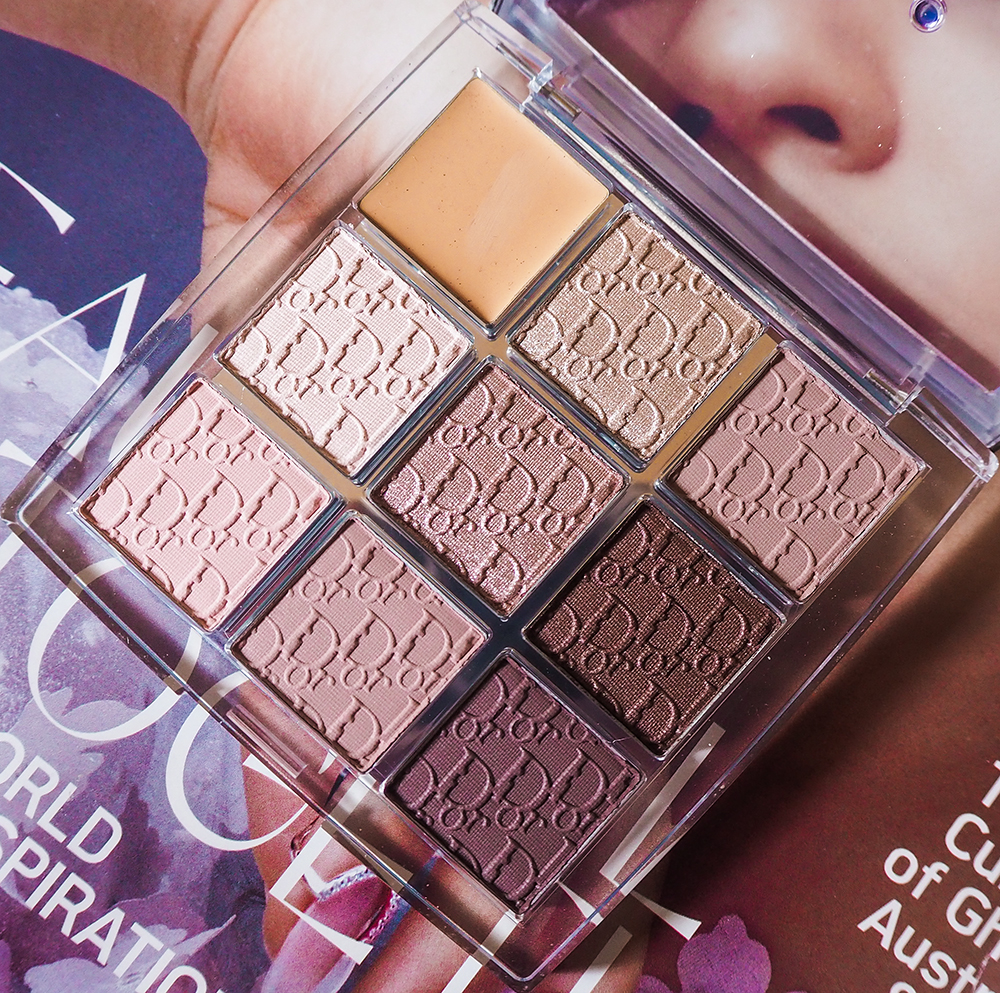 I'm obsessed with eyeshadow palettes. When it comes to buying makeup products, eyeshadow palettes are definitely my weakness, along with lip products.
When I looked through my eyeshadow palette collection, I realised it was largely dominated by warm tones. Besides my original Urban Decay Naked Palette, all of my palettes were warm-toned. So, I searched for some cool-toned palettes and came across the Dior Backstage Eye Palette in Cool Neutrals.
I was instantly attracted to the cool rosy hues and because I didn't have a Dior eyeshadow palette in my collection, I thought it would be a great addition to my makeup collection.
But is the 9-pan Dior Backstage Eye Palette in Cool Neutrals worth £39 or is the formula lacking? In this review, I share all of the important details, so keep on reading.
What is Dior?
Dior is an iconic French luxury goods company, famous for its fashion, fragrance and beauty.
Product claims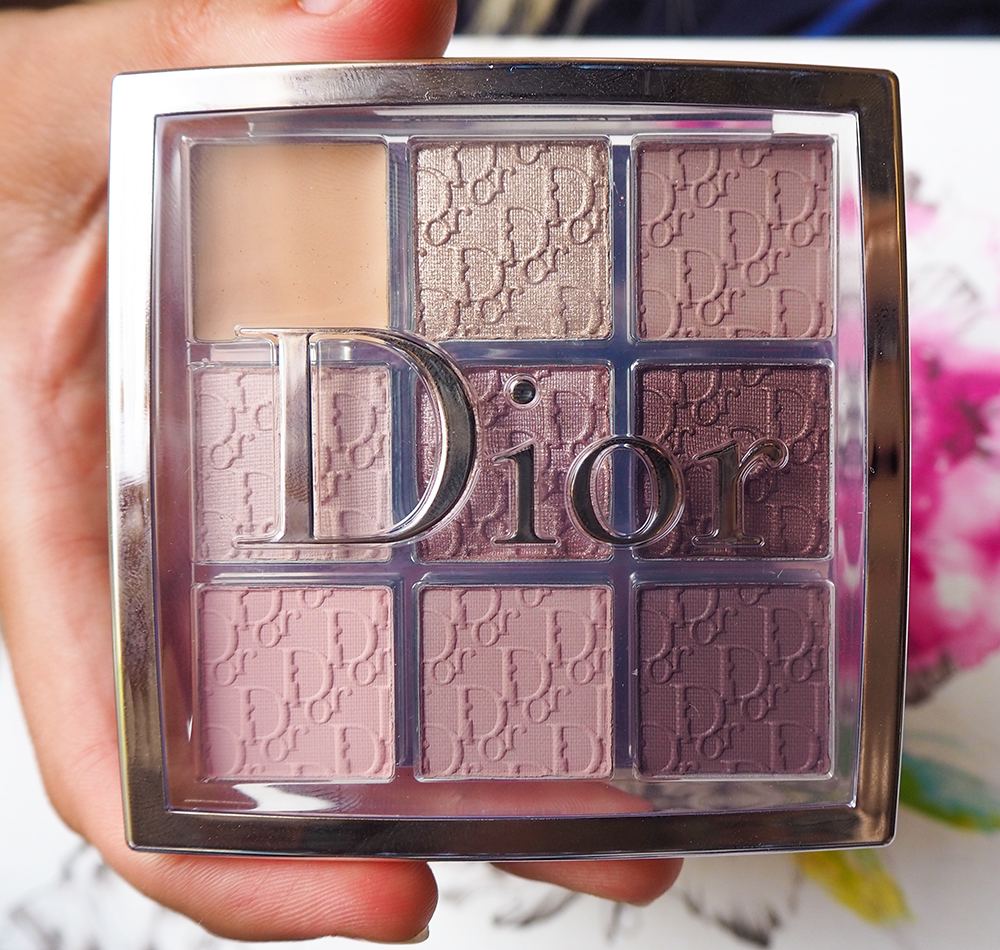 Dior Backstage Eye Palette is the Dior makeup artists' secret weapon to create an array of pro eye looks, from the most natural to the most defined.

Dior
According to Dior, the eyeshadows boast a buildable formula, allowing you to create a range of pro looks, from natural to defined.
Dior says the Backstage Eye Palette suits all skin tones. The eyeshadow palette contains one eyeshadow primer for long-lasting shadows, alongside buildable matte shadows and iridescent shimmers. It claims to deliver a "second-skin" finish.
Dior Backstage Eye Palette Cool Neutrals swatches
To give you an idea of how the eyeshadows perform, I swatched each shade, including the primer. Although swatches shouldn't be used to make you ultimately decide whether you like an eyeshadow palette or not, they can give you an indication of a product's formula and pigmentation.
Here are the Dior Backstage Eye Palette Cool Neutrals swatches: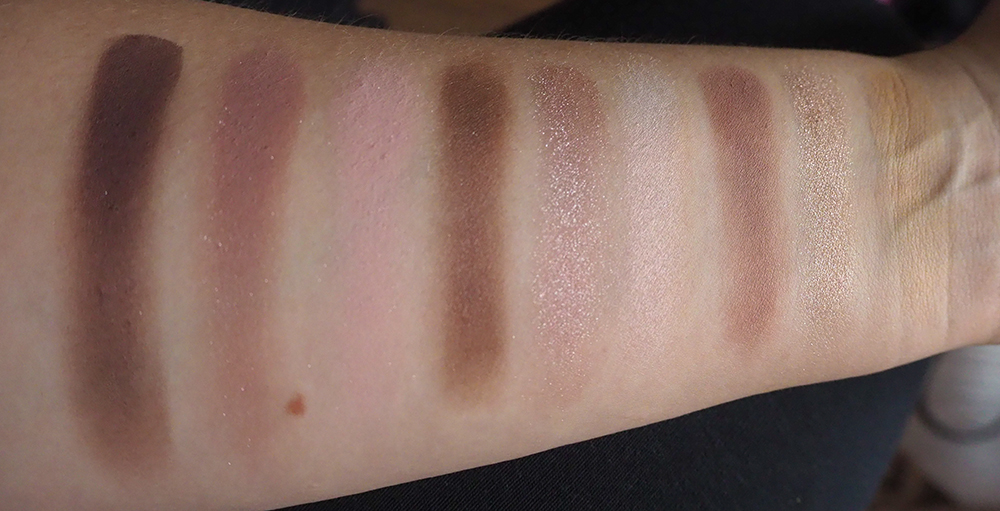 It's not the most pigmented eyeshadow palette I've ever swatched, but the eyeshadows swatched pretty well on my arm. The mattes seemed to have more pigmentation than the shimmer shades, which is the opposite to most other eyeshadow palettes I've swatched before.
My thoughts
The Dior Backstage Eye Palette Cool Neutrals made it into my June 2020 faves, so this should tell you that I really like this palette.
I like the packaging. It's nothing crazy or particularly luxurious, but it's simple and sophisticated. I absolutely love the eyeshadow pan press, though, with the word 'Dior' pressed into each shadow. This definitely gives the palette a more high-end feel and makes it very appealing.
My favourite thing about this eyeshadow palette is the colour story. The cool, rosy hues are so gorgeous. Even though the colour story isn't too wild, I still don't think I've seen an eyeshadow palette quite like this Dior one. All of the shades complement each other so well, are chic and look modern.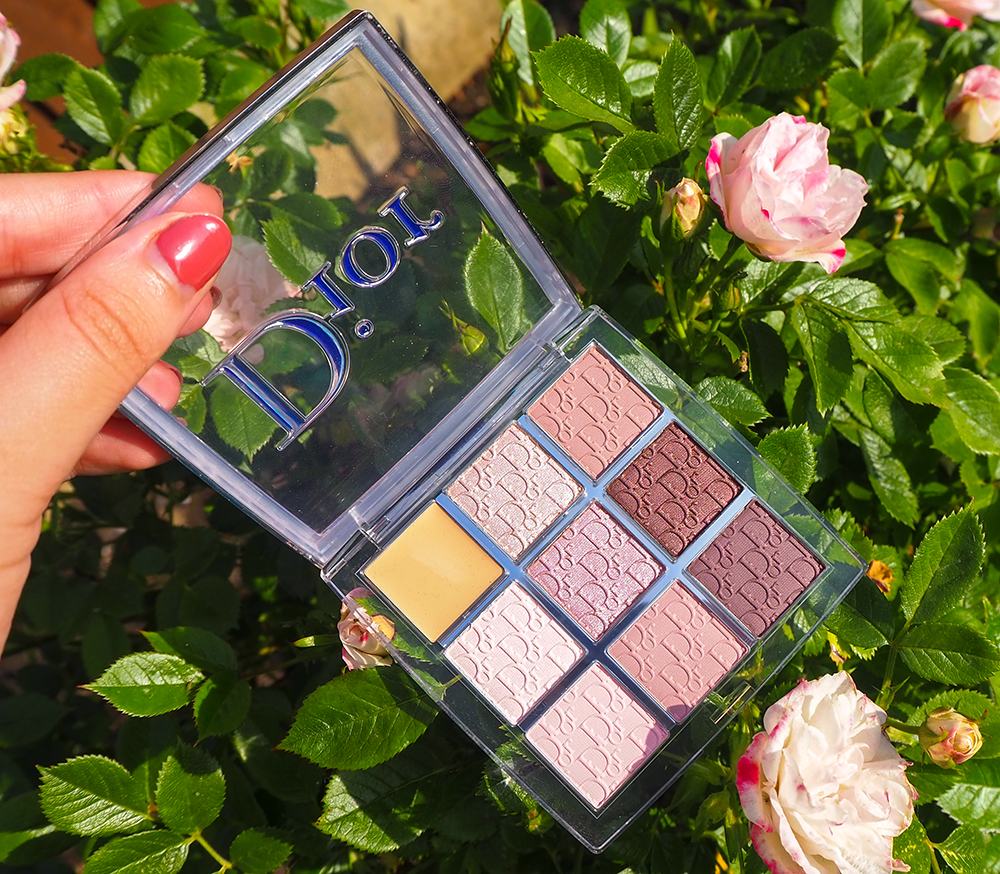 This is the one eyeshadow palette I own where I don't have any overlapping shades with other palettes in my collection. If you want something cool-toned and like pink and purple tones, this one is a must.
As a drawback, I don't think the Dior Backstage Eye Palette is particularly beginner-friendly. The eyeshadows require a bit more work to create your desired look.
Interestingly, the matte eyeshadows seem easier to work. The mattes are soft, buttery and blend like a treat. However, the shimmer shadows are a lot more subtle, so I think using the right tools and techniques is important with this eyeshadow palette. I found using a flatter, denser brush and packing the shadows on worked better than using fluffier makeup brushes.
Having said that, the eyeshadows have fantastic longevity. They last all day, without creasing or fading. I can definitely see why this would is a palette for professionals because if you use it correctly, the payoff is fantastic.
Makeup look using the eyeshadow palette
Although the palette is harder to work with than a lot of others I've tried, the finished look is divine. The eyeshadows don't crease or look patchy and have this amazingly soft and subtle finish.
Here is the look I created with the Dior Backstage Eye Palette Cool Neutrals: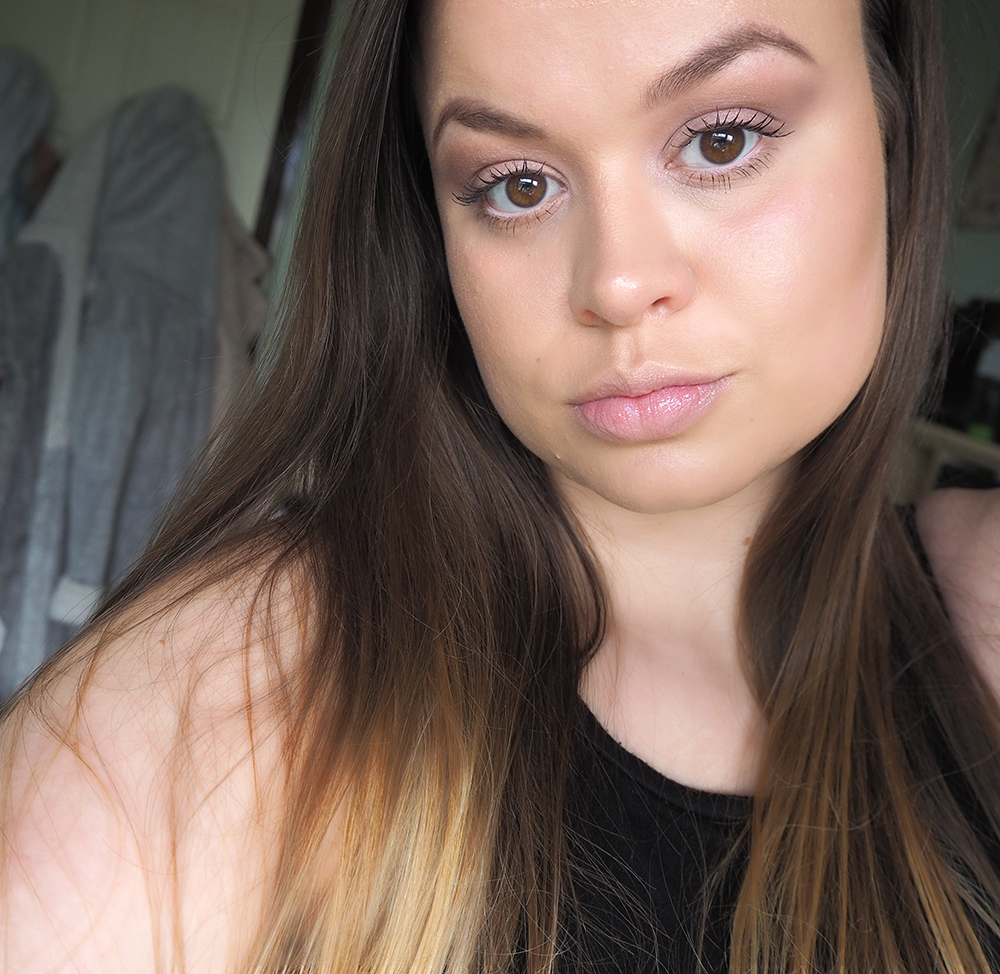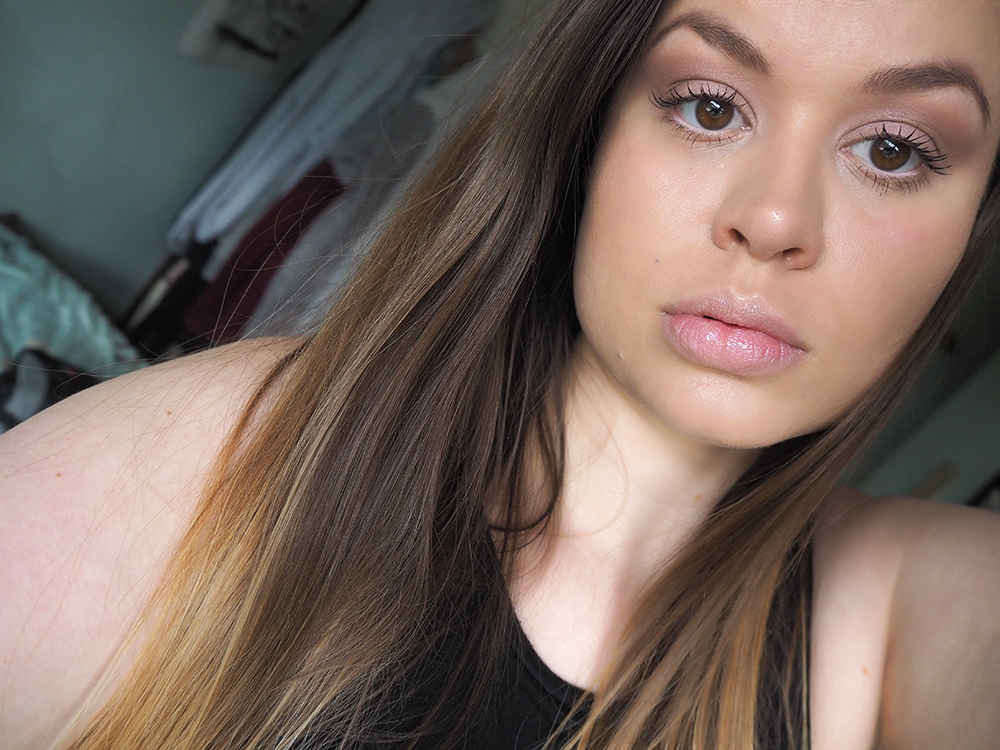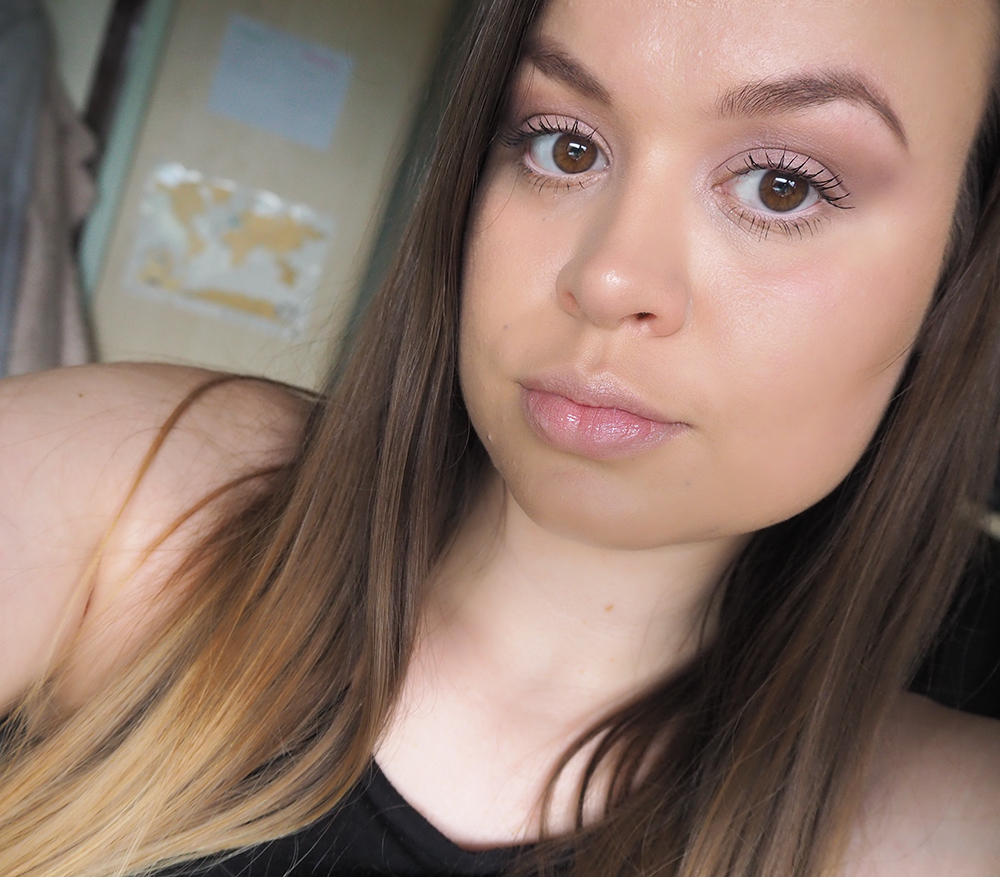 Honestly, this is probably one of my favourite eyeshadow looks I've ever created. Even though the palette took a bit of figuring out, I absolutely adore the finished look.
I don't think the swatches do the eyeshadow palette justice as the shadows look way better on the eyes.
The matte shades, in particular, were so easy to build up and blend out to create my desired intensity and finish. The shimmer shades, whilst subtle, give a very soft shimmer, which makes my eyes look fresh. It also makes the Dior Backstage Eye Palette very wearable.
I'm truly over the moon with this eyeshadow palette and love the overall sultry vibe it gives. Amazing.
Where to buy
Retailing for £39, you can purchase the Dior Backstage Eye Palette in Cool Neutrals from Dior, Boots, or Selfridges.
Although pricier for an eyeshadow palette of this size, I truly think this colour story and the soft finish it gives is unique. I believe it's worth every penny.
Final thoughts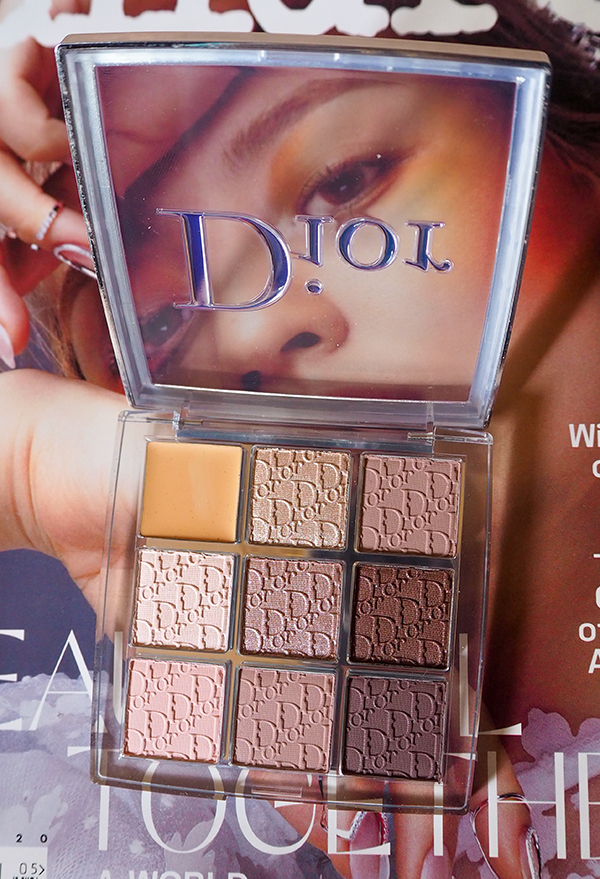 This eyeshadow palette is lovely, with a unique colour story and the most gorgeous subtle finish. The matte shades are a particular standout for me.
Rating: 4.5 stars
Dior's eyeshadow palette would get 5 stars from me if it were a bit easier to work with. However, the effort you put in will definitely be worth it for the finished look.