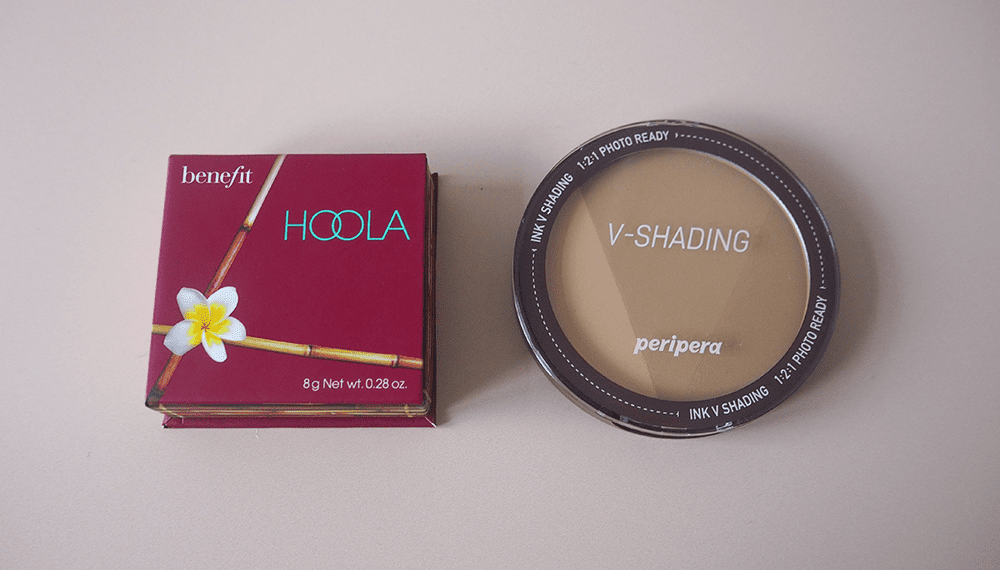 The Benefit Hoola Matte Bronzer is a classic for a reason. This iconic bronzer is known for giving a natural sun-kissed finish without looking orange. It's soft, effortless to blend, and offers buildable coverage.
The peripera Ink V Shading is a much more affordable option, costing almost 3 times less than Benefit's Hoola bronzer. The dupe is supposed to deliver the same benefits as the famous Hoola bronzer at a fraction of the price. And who doesn't love a high-performing bargain?!
This post provides a detailed insight into how peripera's bronzer compares to Benefit. Find out whether the £12.40 dupe has the same texture, pigmentation, effortless blendability, and lasting power as the expensive alternative in this honest review.
Use my code CONFIDENCE10 for up to 5% off YesStyle. For new customers, use the code YESSTYLE for 10% off with a minimum £28.70 ($35 USD) purchase. Grab your affordable Hoola dupe here.
** This post contains some affiliate links. This means at no extra cost to you, I earn some commission if you purchase a product through my link. All thoughts are my own, though, as always. If you want to find out more, visit my affiliate disclosure page **
About the Benefit Hoola Matte Bronzer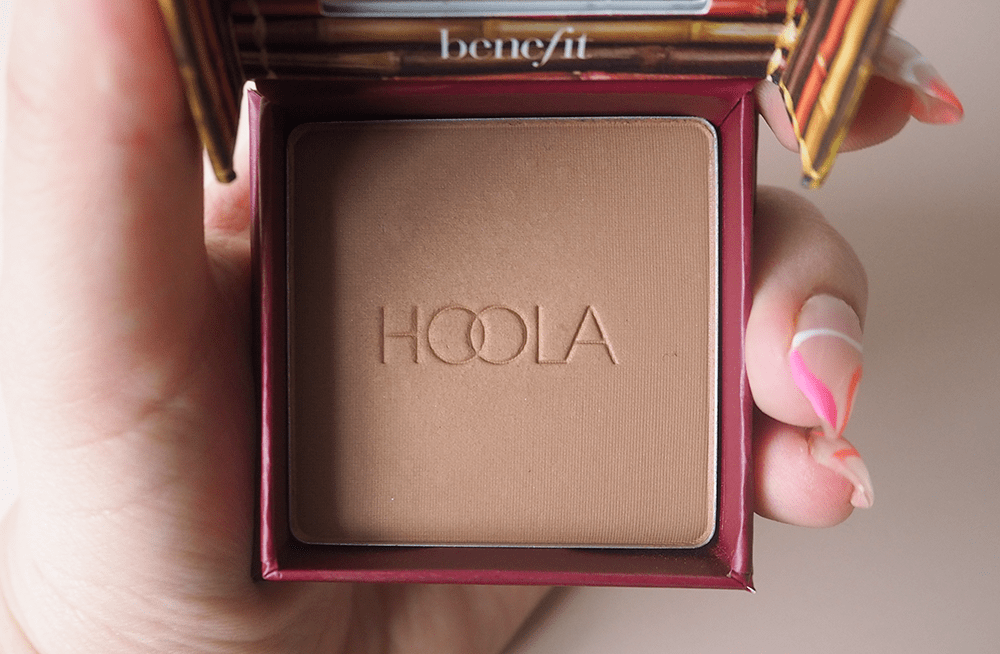 The Benefit Hoola Matte Bronzer is silky smooth and gives a very natural-looking bronze to the skin. It doesn't look orange and gives the effect of sun-kissed skin without any of the sun damage! The formula is buttery, effortless to blend, and can be easily layered without going patchy or cakey. You can use it lightly all over the face for a soft bronzed finish or sweep it across the cheeks for a more sculpted appearance.
About the peripera Ink V Shading in #01 Natural Brown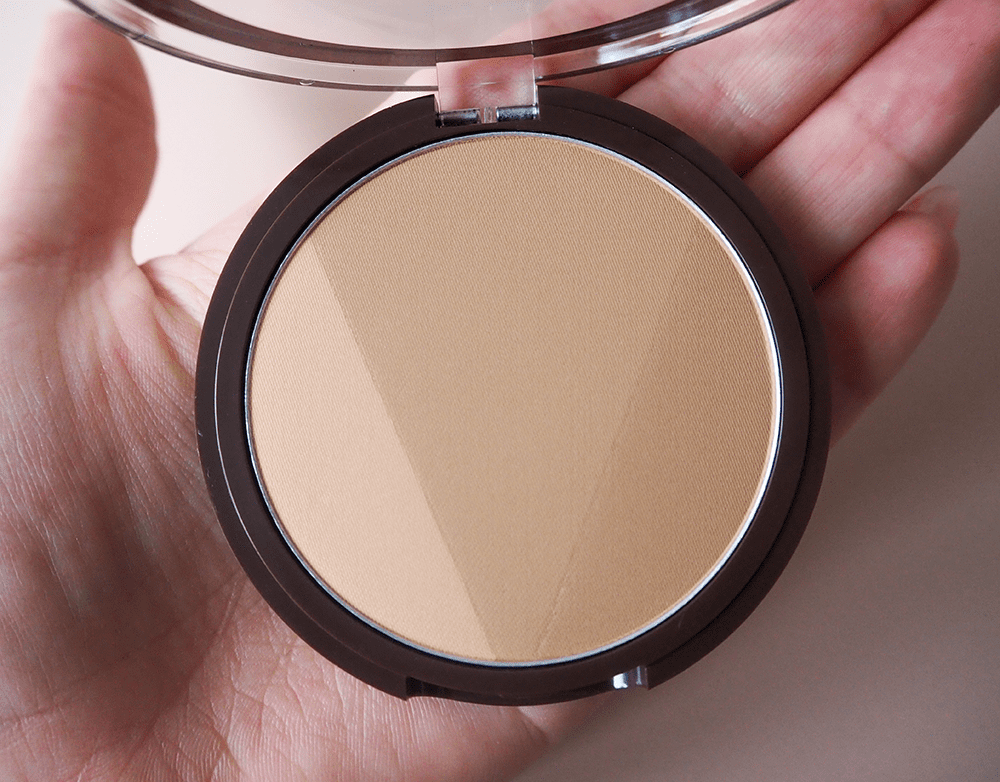 peripera Ink V Shading in #01 Natural Brown is an ultra-fine powder that absorbs excess sebum. Although this is described as a contouring product, #01 Natural Brown offers more of a neutral tone, which can be used for either bronzing or contouring. The compact contains 3 different shades for a customised colour that sculpts the face. It offers a blurring effect, feels super silky, and blends out effortlessly.
The comparison
Price
peripera wins on price. It costs £12.40 for 9.5g. Benefit Hoola costs £30 for 8g. This means the Korean dupe is roughly one-third of the price for more product! We love a budget-friendly icon. There's also a mini version of Hoola available, which costs £15.50 for 2.5g. peripera is still more affordable than the mini Hoola bronzer for far more product!
Packaging
I have the older packaging for peripera INK V Shading, which is circular and plastic, with a clear front so you can see the cool V-shaped bronzer pattern. The newer packaging is a square transparent case that houses a circular-shaped bronzer. I think the newer packaging looks more modern and sleeker.
Hoola comes in sturdy square cardboard packaging. It has the word "Hoola" engraved on the bronzer itself. The packaging also comes with a mirror on the inside, which is very convenient for when you're on the go.
Ingredients
Looking at the INCI lists, outside of colouring agents, these bronzers only share 2 ingredients: talc, which helps absorb excess sebum, and hydrating dimethicone.
Benefit Hoola contains the emollient ethylhexyl palmitate and the absorbent boron nitride. peripera features hydrating pentaerythrityl tetraethylhexanoate, nylon-12 which can have mattifying properties, the emollient diisostearyl malate, the absorbent silica, skin-softening ethylhexylglycerin, and more.
peripera has a stronger INCI list overall, as it features more skin-loving ingredients.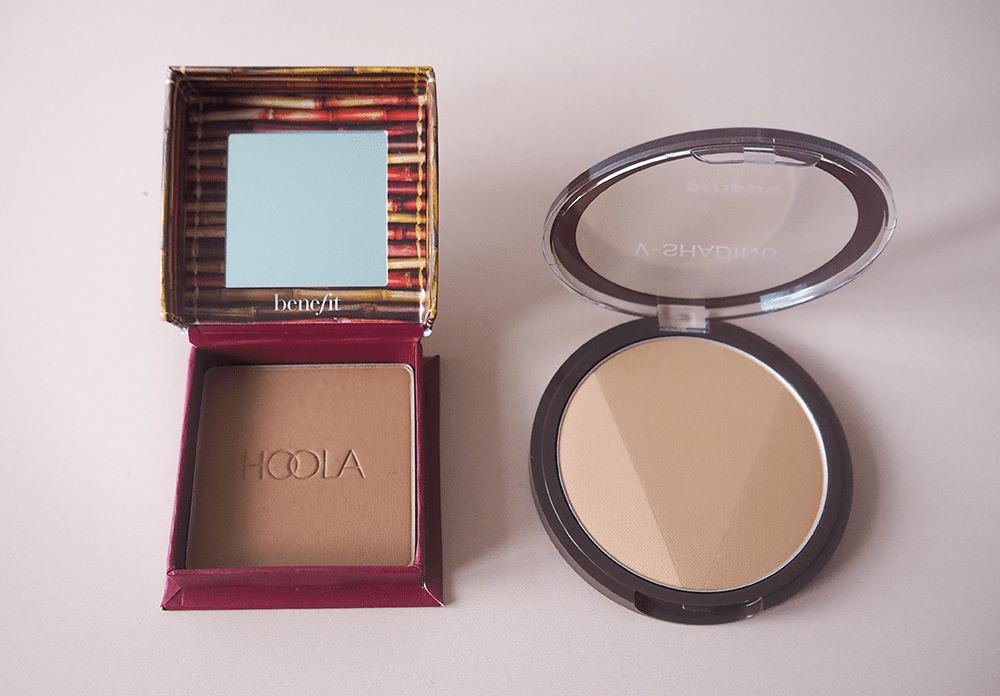 Texture
These bronzers have similar textures. Both are very soft, finely milled, and silky smooth. They have very minimal fallout and feel buttery on the skin.
Sometimes, cheaper powder formulas have an unpleasant chalky texture that don't melt into the skin and end up looking like a stripe of powder. If anything, peripera is even softer and smoother than Benefit. The powder is super silky and doesn't feel cheap or chalky at all.
Pigmentation
Benefit wins on pigmentation. It offers a richer colour. But it's not so pigmented where the bronzer becomes difficult to work with. It blends out beautifully and is still buildable.
peripera is softer than the Benefit formula. It takes more building and layering to achieve the same level of pigmentation. But it's absolutely still visible on the skin if you dip your brush into bronzer once, so there are no pigmentation concerns.
Shade range
Benefit wins on shade range – just – with 4 options. There's the original Hoola for light complexions, Hoola Lite for fair complexions, Hoola Caramel for medium to deep complexions, and Hoola Toasted for deeper complexions.
peripera Ink V Shading comes in 3 shades. There's #01 Natural Brown for fair to light complexions, #02 Deep Brown for light to medium complexions, and #03 Grayish Cool for fair to light complexions. #01 and #02 could be used as contouring or bronzing shades, while #03 is only for contouring due to its cool grey tones.
While Benefit has 1 shade for deeper complexions, it still lacks a shade for deep rich complexions. peripera could do with multiple deeper shades for medium to deep complexions. I think both brands should expand their shade range to be more inclusive of deep skin tones.
Swatches
To show you what these bronzers look like next to one another, I swatched them. These were done on my bare arm without primer.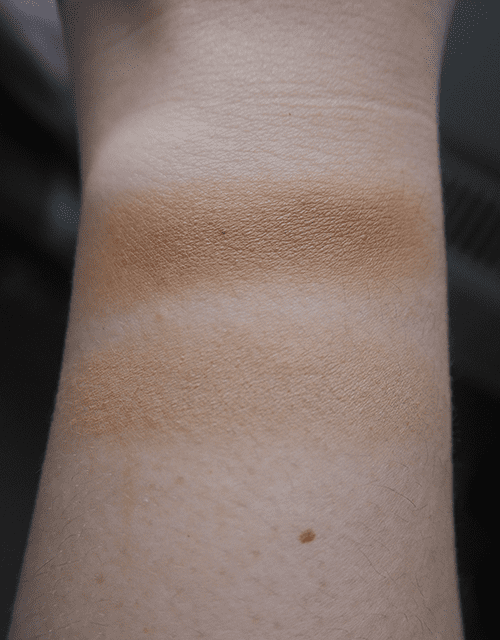 Benefit Hoola, on top, is warmer, a bit deeper, and more pigmented. It only took 2 dips into the bronzer to achieve that colour payoff.
On the bottom, peripera is cooler, lighter, and softer. It took 4 dips into this product to achieve this pigmentation. As the shade is quite light, it's less visible on my arm. For the peripera swatch, I swirled my finger around all 3 shades in the bronzer together, which is how I'd use the bronzer. It has a neutral tone.
Both are matte but not flat.
On the cheeks
And now for the real test: how do these bronzers compare when applied on my cheeks? I kept the rest of my makeup the same and simply applied 1 bronzer on 1 side of my face and the other bronzer on the other side using a fluffy brush.
Without looking at the caption, can you tell which side is which?!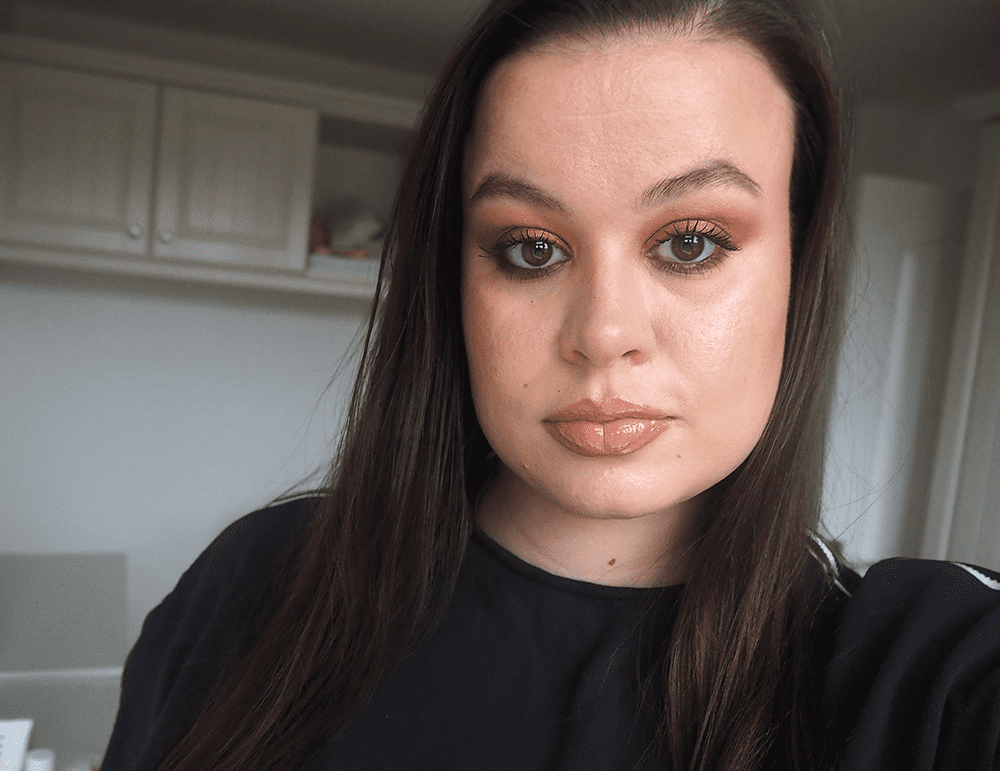 Interestingly, when applied to my cheeks, you can hardly tell any difference between these 2 bronzers! Again, I swirled my brush around all 3 of the shades in peripera for this look.
If you used a microscope, you'd be able to tell that peripera is slightly lighter and more cool-toned. It also took more layers to achieve the same level of pigmentation as Benefit. Hoola is warmer, more pigmented, and a bit deeper. But on my face, you genuinely can't tell a difference at all! I was so impressed.
If anything, I prefer peripera. It's silkier and softer, so it blended out a bit better than Hoola. I found it easier to get the exact placement I wanted because it melted into my skin effortlessly. But both bronzers apply like a dream and are very buttery.
Longevity
The bronzers had great lasting power and stayed put equally. After about 7 hours of wear, they'd both faded a bit but were still clearly visible. Neither went patchy nor looked muddy.
They also did a fantastic job at controlling any excess sebum. My oily skin can become quite greasy if I wear certain products, but I didn't look like an oily mess on either side of my face. I tend to find that powder products wear better on my oily skin compared to cream or liquid products.
Honest thoughts on the Benefit Hoola Matte Bronzer dupe
Despite not looking particularly similar in the swatches, peripera Ink V Shading in #01 Natural Brown is an excellent dupe for the Benefit Hoola Matte Bronzer. They look identical on the skin, have a very similar silky texture, keep excess oil at bay, and wear beautifully. Both blend seamlessly and are buttery smooth.
But at only £12.40, peripera is the clear winner, because it's way more affordable and delivers the same results as the pricey £30 Hoola bronzer. Plus, it has an even better INCI list than Benefit.
I can't recommend peripera's bronzer enough because the formula is stunning and delivers luxury results without the luxury price tag.
Use my code CONFIDENCE10 for up to 5% off YesStyle. For new customers, use the code YESSTYLE for 10% off with a minimum £28.70 ($35 USD) purchase. Grab your affordable Hoola dupe here.