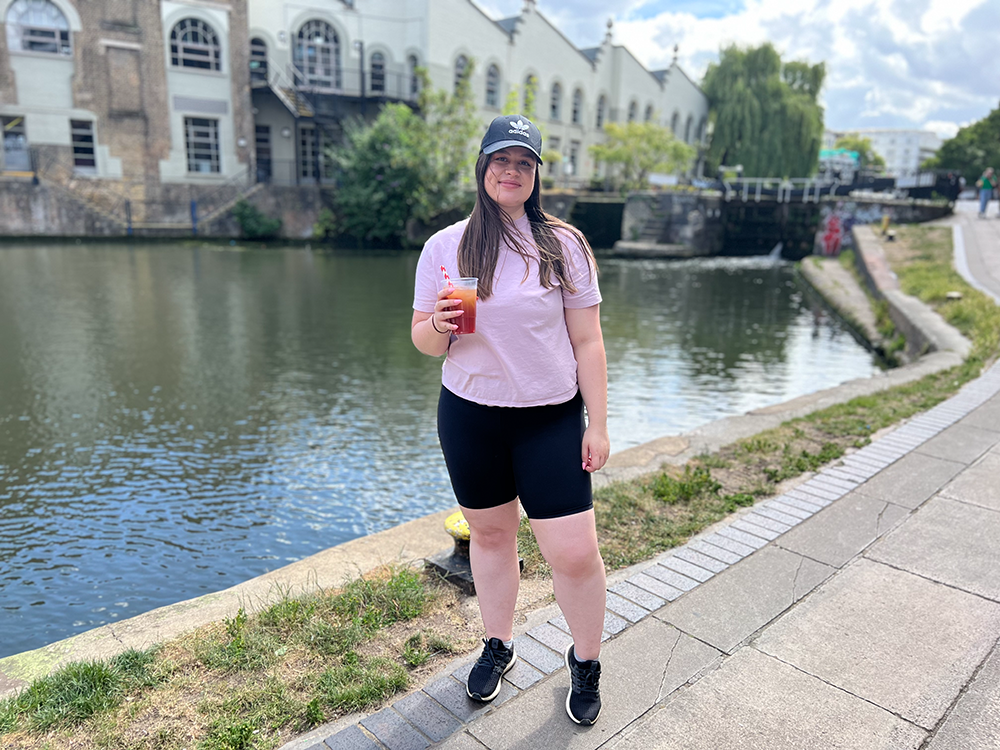 And that's another year done and dusted! I can't believe 2022 is already over, it flew by so quickly.
At the end of every year, I like to reflect on my achievements. I loved writing about my 2021 achievements, as it showed all of my main highlights from the year and reminded me that there's a lot to celebrate in life.
It's very easy to focus on everything you didn't do and not everything you achieved. Whether they're big or small, looking back on my 2022 achievements will help me start 2023 with a positive mindset.
In particular, I got a lot of blogging achievements in 2022, which I'm so proud of. 2022 saw a lot of blog growth for me, and I couldn't be happier.
Here's everything I achieved in 2022!
1. Earned over £3.3k from blogging
One of my best achievements from 2022 is that I earned over £3.3k from blogging. This is significantly more than 2021, and I'm very proud. I've had multiple blog posts that have performed particularly well, and they've been high earners for me. The rest is through affiliate links, sponsored content, and some paid content placements.
I'm really hoping to earn even more money in 2023 from blogging. It's my passion! I'm so thankful for everyone that reads my blog or interacts with me on socials. Thank you so much, everyone. It means the world to me.
2. Worked with over 110 brands
I've worked with more than 110 brands now, which feels pretty crazy to say. Whether this is through creating Instagram reels, reviews, or featuring brands in round-up posts, I've managed to work with a lot of brands. I love this opportunity, as it means I get to discover amazing new brands and share them with you!
3. Used up 9 products in my project pan 2022
I love wearing makeup, but I don't wear it every day, so it takes me time to use up products. Finishing 9 makeup products in the space of the year might not sound like a lot, but it's a huge achievement for me.
Out of the 10 products I set out to finish at the beginning of my project pan 2022, I finished 9 of them. Admittedly, I did throw a couple of products out because they were really old, but it's still a big achievement!
4. Surviving the cost-of-living crisis
Honestly, this isn't supposed to be a brag, but handling this whole cost-of-living crisis is a big achievement. For anyone! Bills are crazy right now. Luckily, I work from home, so the steep increase in petrol costs hasn't impacted me anywhere near as much as people who have to commute to work, so that's definitely helped my situation. But, we're doing fine, and my head is above the water, so I seriously can't complain!
5. Got 220k blog views
In 2022, I achieved a massive 220k blog views. That's almost double the number of views from 2021, which feels crazy to say. I'm so proud of this achievement.
Despite a lot of people on the internet saying blogging is dead, that clearly isn't the case, as my views are still going up. Doing what you love really does pay off!
6. Strengthened my upper body
I know this achievement might not sound like much, but my upper body is so weak, specifically my arms and shoulders. I'm just naturally not muscly in that area whatsoever, so I find a lot of upper body workouts more challenging than other people. However, I've managed to build a lot of strength in my upper body.
Now, I can use a pair of 8kg dumbbells for certain arm exercises. Don't get me wrong, this is a challenge, but a manageable challenge. At the start of 2022, 8kg would have been out of reach for me. Super happy with my progress here.
7. Secured some big brand collabs
2022 was a big year for me in terms of having the opportunity to work with some pretty big (and amazing) brands.
Check out some of my content with these big brands below:
I worked with a lot of other brands, but this is a selection of some of the biggest ones I worked with in 2022. I'm super proud.
8. Swam 42 lengths in 45 minutes
To some of you, this probably doesn't sound like a big achievement. However, in autumn 2022, I decided to start swimming weekly with my mum. By the end of 2022, I managed to work up to 42 lengths in about 45 minutes, which I'm really proud of. Every week or so, I try to push myself to do another length or 2, so I'm hoping to get even further in 2023.
---
What was your biggest achievement in 2022? I'd love to hear from you in the comments