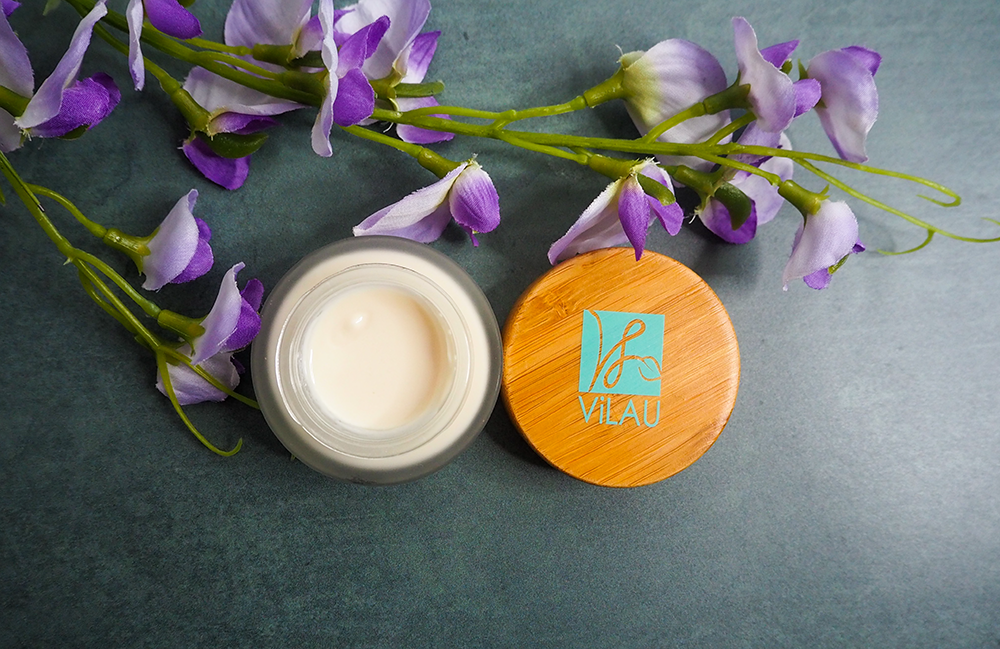 Today, I will review a luxurious rose moisturiser from women-owned independent skincare brand ViLAU Nature.
I was told that the ViLAU Nature Rose Velvet Ultra Protective Day Moisturizer would be a good choice for my rosacea-prone skin, so I couldn't wait to try it. I love a great moisturiser and particularly appreciate lightweight and nourishing ones as we head into these colder months. As someone who's tried a tonne of moisturisers, I'm perfectly positioned to tell you whether the ViLAU Nature rose moisturiser is worth adding to your cart right now.
Keep reading for a look at ViLAU Nature Rose Velvet Ultra Protective Day Moisturizer's INCI list, whether the moisturiser meets its claims, and my genuine review of this product!
** This post contains some affiliate links. This means at no extra cost to you, I earn some commission if you purchase a product through my link. All thoughts are my own, though, as always. If you want to find out more, visit my affiliate disclosure page **
What is ViLAU Nature?
ViLAU Nature is a natural-led, independent skincare brand owned and managed by women. Based in Texas, the company is cruelty-free and strives to be sustainable, with a motto of offering "waterless skincare".
Pursuing the American dream, our mission is to disrupt the skincare industry by creating one hundred percent organic, ethical and sustainable skincare products healthier for not only humans, but also the planet.

ViLAU Nature
The brand sells a range of skincare and hair care products, including a moisturising lip balm, revitalising leave-in conditioner, and brightening eye cream.
ViLAU Nature Rose Velvet Ultra Protective Day Moisturizer claims and key ingredients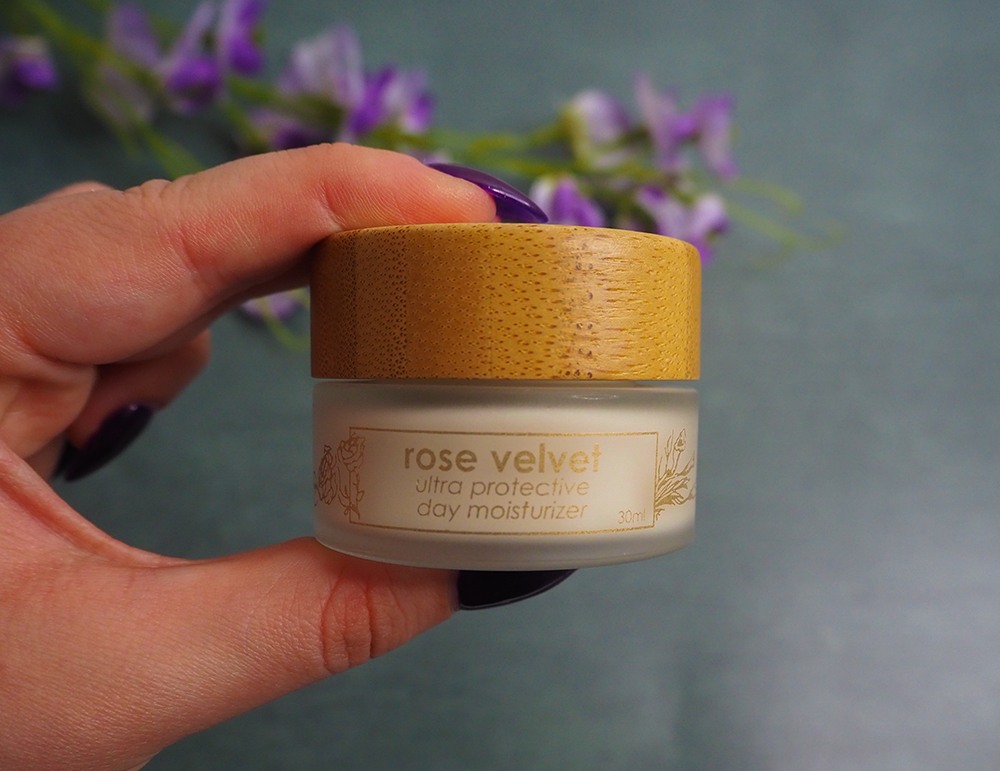 The ViLAU Nature Rose Velvet Ultra Protective Day Moisturizer promises to be rich and creamy while still being lightweight. This ultra-nourishing formula claims to keep skin protected and dewy all day. The brand says this moisturiser will never feel greasy or block your pores. As well as keeping skin nourished, the moisturiser boasts the "incomparable" smell of the famous Bulgarian roses.
Key ingredients
Some of the key ingredients in this rose moisturiser are:
Aloe vera gel: a soothing and hydrating antioxidant
Calendula oil: soothes skin
Coconut heavy oil: an emollient (softens or soothes skin) rich in skin-loving fatty acids
Sesame oil: an emollient and antioxidant
Mango butter: an emollient rich in beneficial fatty acids
See the full INCI list below:
Aloe Vera Gel, Calendula Oil, Coconut Heavy Oil, Sesame Oil, Mango Butter, Natural Preservative, Hyaluronic Acid, Palm Oil Wax, Rosa Damascena Oil
Honest ViLAU Nature Rose Velvet Ultra Protective Day Moisturizer review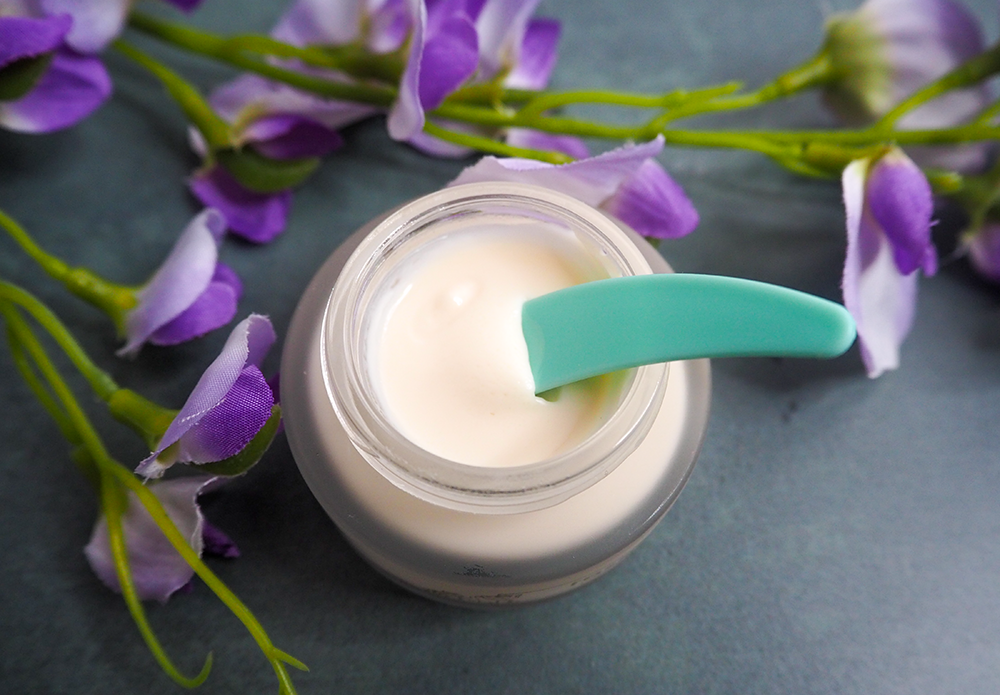 Okay, so the ViLAU Nature Rose Velvet Ultra Protective Day Moisturizer is pretty great.
Firstly, the packaging is sturdy, high-quality, and sustainable. The jar is made from glass, and the lid is made from some wood-like material, meaning they can both be recycled. Plus, the moisturiser comes with its own spatula, which is so cute. The moisturiser feels luxurious and heavy.
I love the texture of the moisturiser. It's silky, rich, and creamy, but it never feels heavy, greasy, or sticky. Despite the thick consistency, this moisturiser never feels too rich for my oily skin. And I love that it absorbs quickly too. I've tried a lot of creamy moisturisers that take ages to rub in, but this one just melts into my skin. This is the perfect winter moisturiser for me, as it's ultra-nourishing but doesn't make my skin break out.
Once applied, the moisturiser gives me a subtle glow. It's not as dew-boosting as a hyaluronic acid or vitamin C serum, but it definitely doesn't make my skin look flat. Thanks to moisturising ingredients like coconut oil, mango butter, and sesame oil, this also makes my skin very soft.
However, I personally find the rose scent too strong. Don't get me wrong, I enjoy fragranced skincare, but the rose scent in this one is very potent. While it's from the rose ingredient inside the moisturiser and not added perfume, it doesn't change the fact that the scent is overpowering. I'd prefer it if the fragrance was less strong. If you dislike fragranced skincare, you won't like the ViLAU Nature Rose Velvet Ultra Protective Day Moisturizer.
Where to buy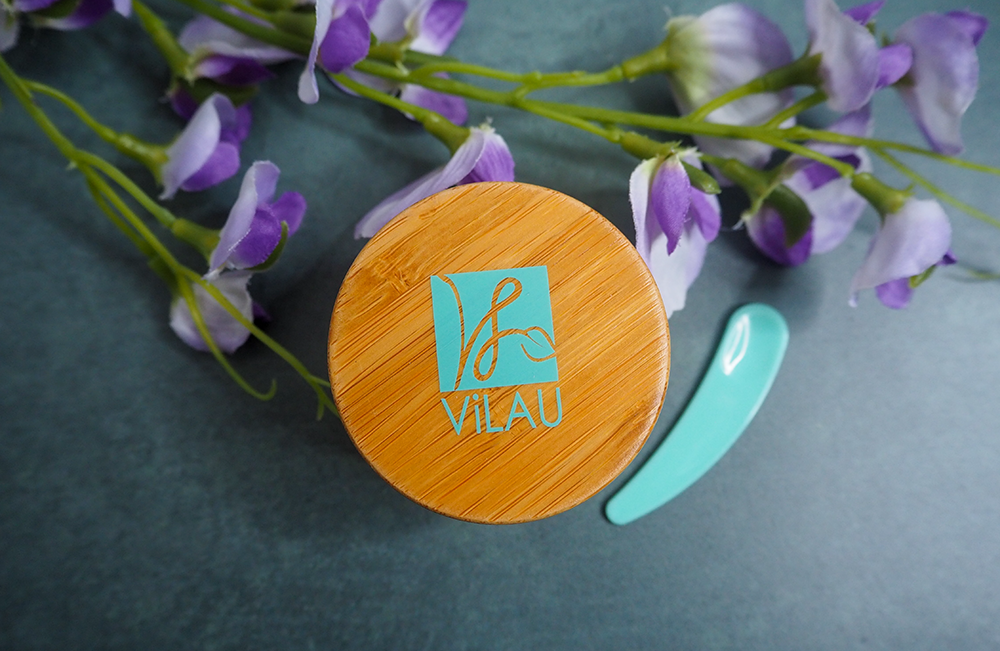 Retailing for $75 (£63) for 30ml or $125 (£105) for 50ml, you can purchase the Rose Velvet Ultra Protective Day Moisturizer from ViLAU Nature.
If I'm completely honest, I think the moisturiser is overpriced. Don't get me wrong, the moisturiser is lovely, and it's amazing to support a women-owned, cruelty-free, and independent skincare brand, but I think the price point should be lower. None of the ingredients are particularly cutting-edge, and there are plenty of more affordable yet still highly effective moisturisers available.
I think if the moisturiser was around $37, that would be more reasonable.
Final thoughts
I enjoy the ViLAU Nature Rose Velvet Ultra Protective Day Moisturizer. This is a good, sumptuous, and rich moisturiser that keeps my skin nourished all day. Although this works well for my oily and rosacea-prone skin, I think drier skin will particularly appreciate the velvety formula.
I also feel the moisturiser is too expensive for what it is, and I wish the rose fragrance was subtler. But it's a solid product that I'll continue using.
Rating: 4 stars
Also, I'm not mad about ViLAU Nature's whole "waterless skincare" branding. I understand what it's going for: the idea that you're not paying for a product that mostly consists of water or where water is listed as an ingredient on the INCI list. But water is by no means a bad ingredient. It's also in everything. No skincare product is truly "waterless"!
---
What's your favourite independent skincare brand? Let me know in the comments below!