With Christmas fast approaching, I've put together the best Christmas gift guide 2022 for all budgets and recipients. Whether it's your boyfriend, mum, bestie, or colleague, this guide covers all bases.
Christmas shopping is stressful. Hands up if you're a last-minute shopper like me *guilty*. There's no worse feeling than panic buying, especially when you're busy or have no idea what to get for someone. Trust me, I know the struggle.
To stop that crazy shopping stress, this helpful Christmas gift guide 2022 will ensure nobody misses out on gifts this year. Whether you're looking for a stocking filler, an affordable but thoughtful gift, or an all-out luxury splurge, there's something for every budget in this post. Plus, there are even some tasty discount codes to make shopping more purse-friendly this year.
Keep reading for the ultimate Christmas present inspo this year!
** This post contains some affiliate links. This means at no extra cost to you, I earn some commission if you purchase a product through my link. All thoughts are my own, though, as always. If you want to find out more, visit my affiliate disclosure page **
Under £10
Ready-to-drink cocktails from Funkin Cocktails
From £8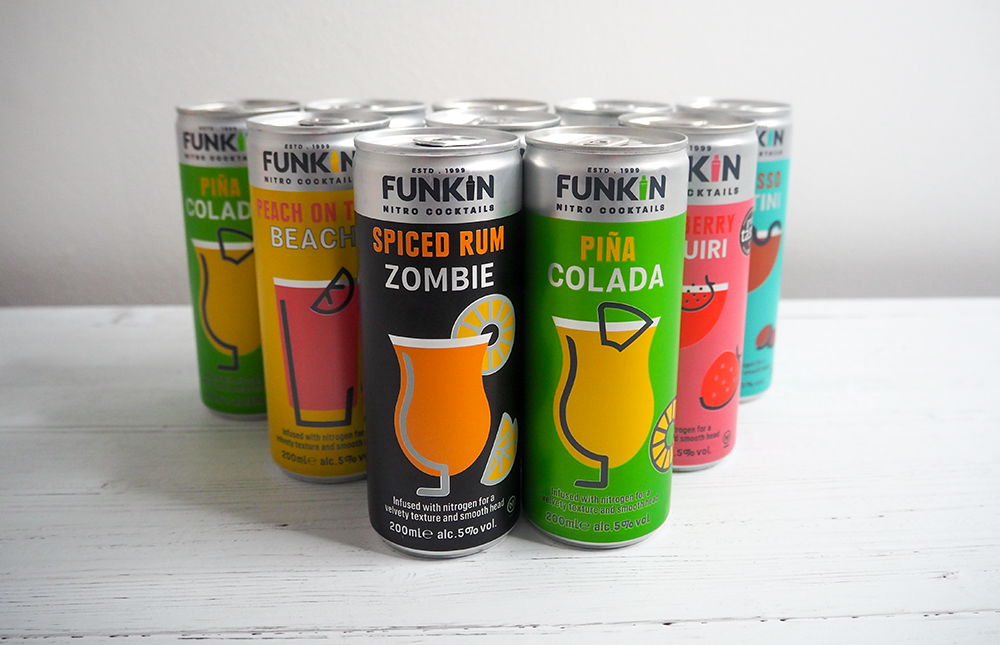 If your loved one cocktails but hate the effort of making them, the selection of ready-to-drink cocktails from Funkin Cocktails is sure to impress. Minimum effort and maximum flavour! I can personally vouch for these cocktails, as they honestly taste delicious. Piña Colada is my personal fave. You simply just crack one open and enjoy the smooth, silky texture and yummy flavour.
Starting from just £8, you can buy these cocktails in bottles or by the can. Either gift a selection of these delicious cocktails to your recipient or add one as a stocking filler.
Thought bamboo socks
From £7.95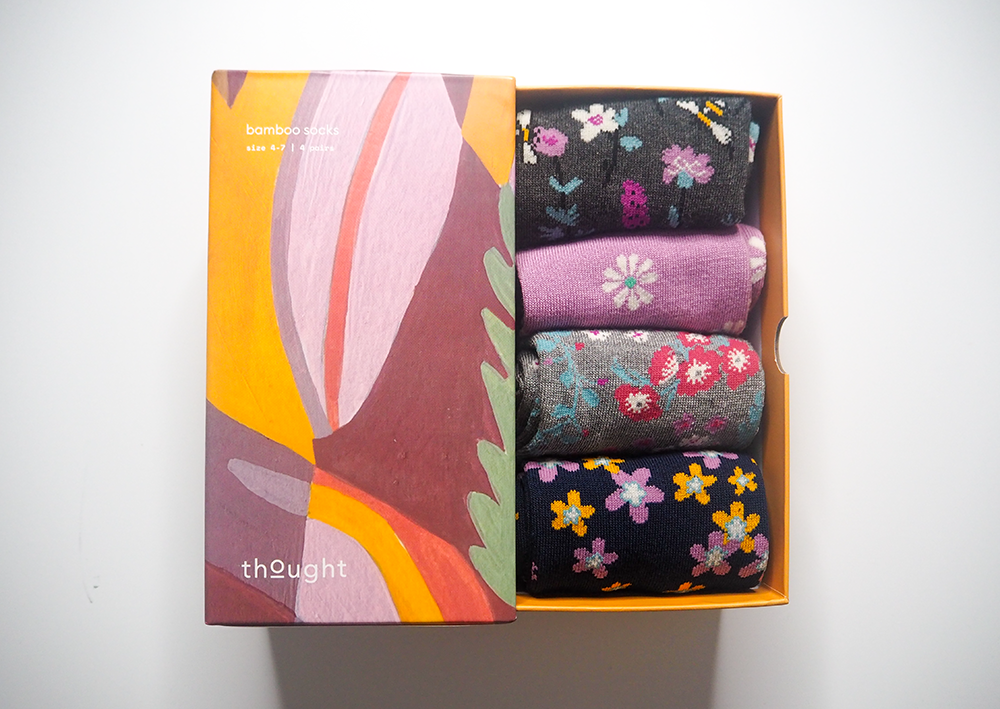 Thought's bamboo socks would make the perfect stocking filler this Christmas. Everyone loves a good pair of socks, especially ones with cute and pretty designs like the ones from Thought Clothing.
And the best thing about these socks is that they're sustainable. Each pair is made from eco-friendly bamboo and organic cotton, meaning no harmful plastic that gets dumped in the ocean and materials that can be replanted and regrown. They're really comfortable and high quality too. Sustainable and durable? What an amazing gift!
Revolution Haircare Satin Hair Wrap
£6.32 with my code LFTFBLOGSARAH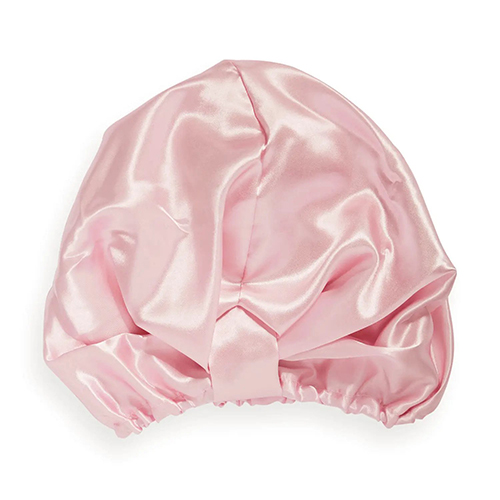 The Revolution Haircare Satin Hair Wrap Pink is a fab haircare gift this Christmas. For anyone who's into haircare and wants to protect their luscious locks, this super affordable satin wrap would be a fantastic gift to stop hair from breaking during the night. Also, it gives luxurious vibes and is such a comfortable way to sleep.
The White Collection Winter Spice Scented Candle
£8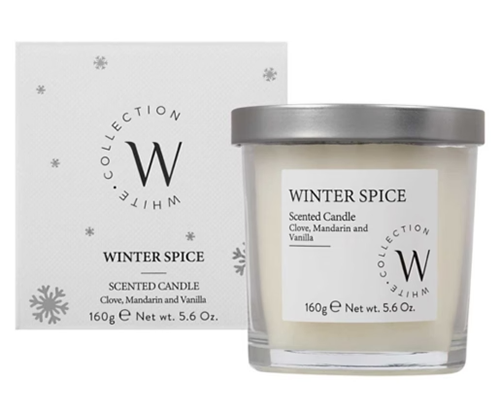 Nothing says Chrismas like a spiced candle to bring a comforting aroma to your home during the festive season. The White Collection Winter Spice Scented Candle is a warming aromatic scent of clove, mandarin, and vanilla that is sure to light up your recipient's home this Christmas.
Hotel Chocolat The Sleigh Team Milk Chocolates
£8.50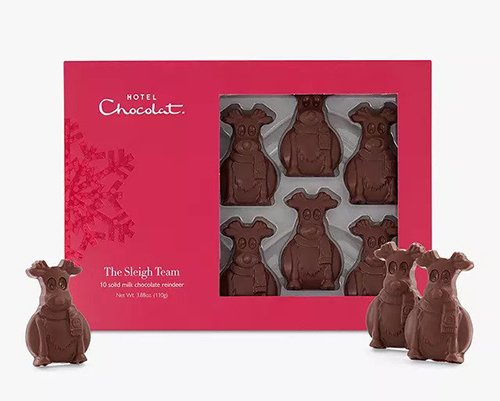 Christmas just isn't right without an abundance of sweet treats. It's just that time of the year. Why not indulge in some top-quality chocolates with the Hotel Chocolat The Sleigh Team Milk Chocolates? This simple yet delicious gift is sure to please every single time. Plus, the milk chocolate reindeer moulds are super adorable.
Paperchase Cosmic Wonder Monthly Desktop Calendar
£10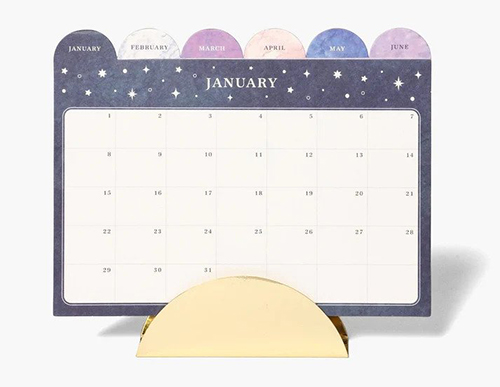 Help your loved one kick off 2023 in the right way with the Paperchase Cosmic Wonder Monthly Desktop Calendar. This desktop calendar will ensure your recipient will remain organised in style. It's easy for them to see their entire month at a glance so they don't miss any appointments or events. This is a great Christmas present for anyone who loves stationery or for a colleague to use at work.
---
Under £25
What Do You Meme?
£24.99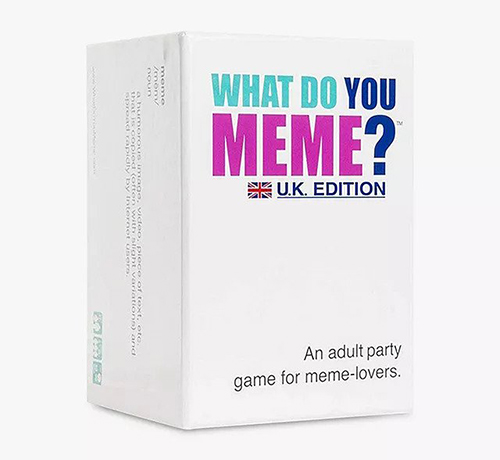 What Do You Meme? is a hilarious adult party game that is sure to bring the laughs this Christmas! You pair caption cards with photo meme cards each round to create funny memes. A rotating judge picks the funniest combo each round. It's a really fun, simple, and silly game. Think Cards Against Humanity but with photos.
Sloth Planter
£16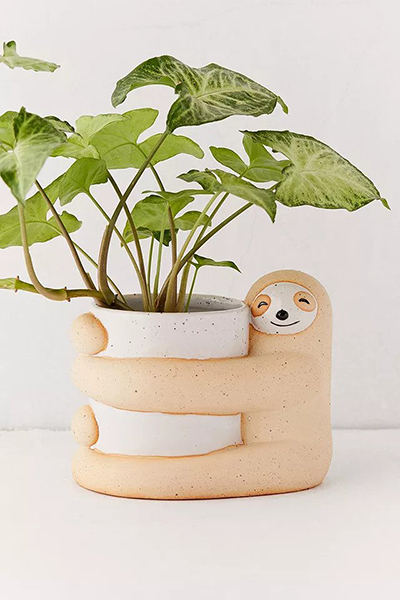 This Sloth Planter from Urban Outfitters is so cute. I actually got this for my bestie's birthday recently, as she loves sloths, and the planter is adorable. This is the best present for any sloth or plant obsessive. Plants look cosy and homely in this affordable planter.
Poppy Cooks: The Food You Need
£16.99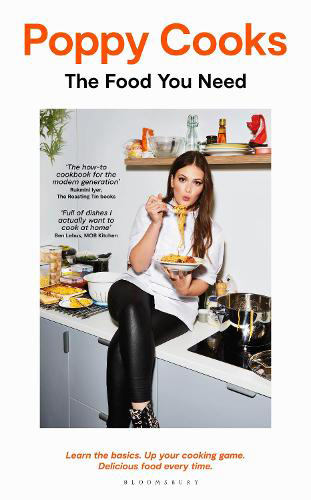 Anyone who loves cooking will appreciate the Poppy Cooks: The Food You Need cookbook. I own this cookbook, and it's fantastic. Super easy to follow, great step-by-step instructions, handy tips, beautiful photography, and, most importantly, delicious recipes. Each chapter is based around an essential cooking skill, such as dressings, tomato sauce, batter, and custard, and then there are 5 recipes built on that core skill. This is one of my fave cookbooks ever. The layout is awesome, and any big foodie would love this cookbook!
Stag Mule Slippers
£18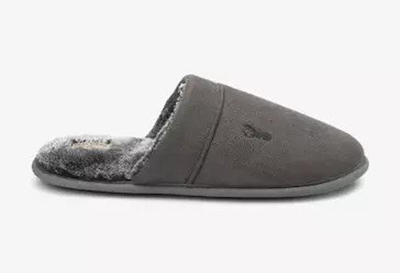 Nothing says cosy winter like a pair of fluffy slippers, and these Stag Mule Slippers are perfect for Christmas. With comfy faux fur lining, a memory foam footbed, and a convenient slip-on style, these slippers will mean your recipient can stay warm and look stylish at the same time.
NYX Professional Makeup Marshmellow Primer
£15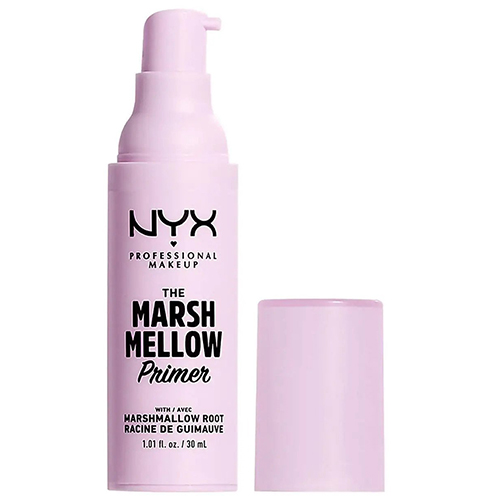 The NYX Professional Makeup Marshmellow Primer was a social media sensation and would make a fantastic gift for any makeup lover. This vegan primer is designed to smooth, soothe, hydrate, and soften the skin for a perfectly even canvas to apply makeup on top of. It also helps makeup stay put all day with a soft-focus finish and blurring effect. Yum!
---
Under £50
M&S Collection Christmas Giftbox
£45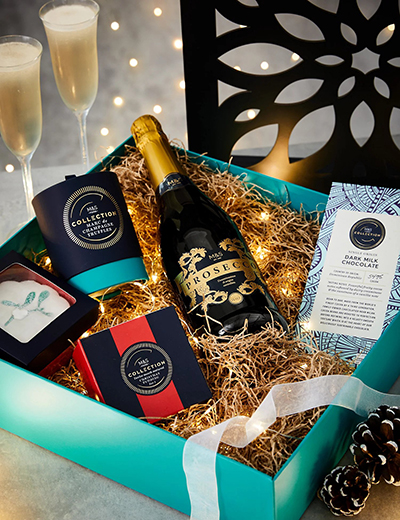 For any food and drink fans out there, the M&S Collection Christmas Giftbox is an ideal Christmas present. Filled with prosecco, dark chocolate, truffles, Christmas pudding, and fruit cake, this hamper comes wrapped in a pretty gift box. For people like me who are simply terrible at wrapping, the gift box takes away the embarrassment of being poorly wrapped. Plus, the contents sound divine!
Native Union Drop Wireless Charger
£45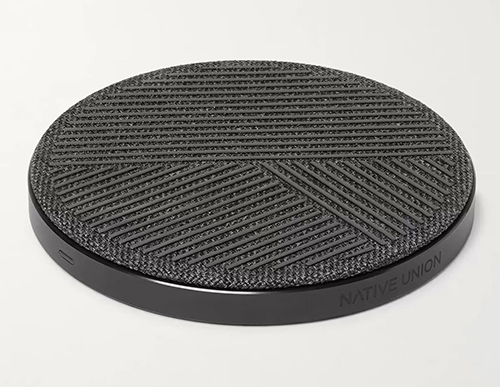 Give the gift of convenience at Christmas with the Native Union Drop Wireless Charger. This small, sleek, and simple wireless charger saves the hassle of wires, is super portable, and works with many different phone models. This is the ideal present for hassle-free charging at home, in the office, or on the go!
Uniqlo 100% Cashmere Scarf
£49.90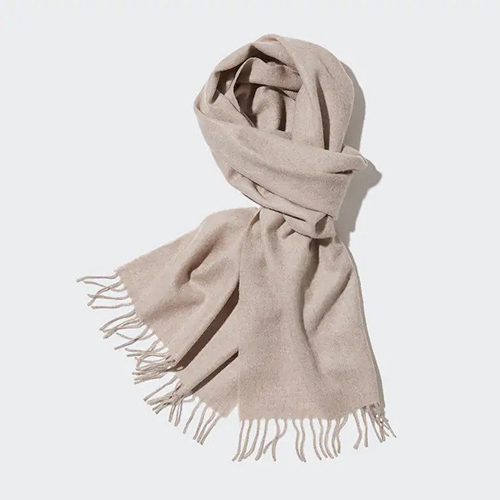 Cosy up this Christmas with the Uniqlo 100% Cashmere Scarf. This luxurious and ridiculously soft cashmere scarf will keep your loved one feeling warm over the colder months in a skin-loving fabric. The sleek and unisex design means it will work with just about everything too for major bonus points. I'd love my very own cashmere scarf!
Travel gift card
From £50


Know a travel obsessive? Why not give them a TUI gift card, so they can put it towards their next holiday? It takes all of the guesswork out trying to figure out where your loved one would like to go away and when they are available. They can simply pick the destination and time that suits them most for the holiday of their dreams. Plus, the gift card gives them a plan to look forward to!
Talking Tables Host Your Own Casino Night Game
£39.99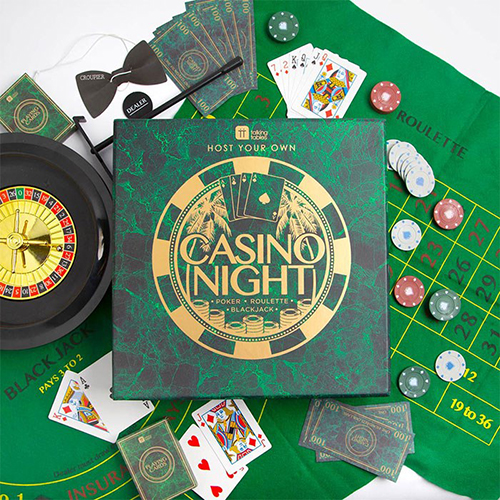 For anyone that enjoys going to the casino or hosting fun game nights for friends, the Host Your Own Casino Night Game is a unique Christmas present that's sure to entertain. This set includes everything you need to host and play 3 different casino games: Poker, Roulette, and Blackjack. If you gift this to someone you're close to this Christmas, maybe they'll have you round for a thrilling casino night!
---
Under £100
Paco Rabanne 1 Million
£75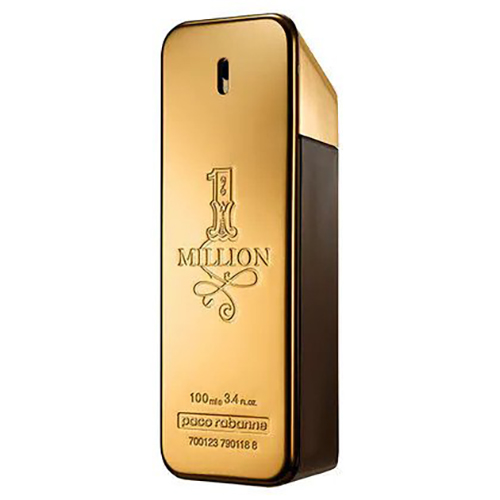 Looking for a best-selling perfume that's sure to hit the spot this Christmas? You can't go wrong with the iconic Paco Rabanne 1 Million. This is one of the most popular fragrances of all time for a reason with notes of blood mandarin, leathery amber, and woody cinnamon. The smell of success and opulence.
The Body Shop Box of Wonders Big Advent Calendar
£95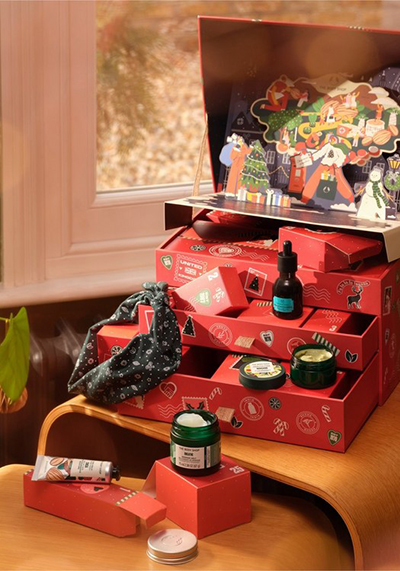 Spoil your loved one with the ultimate self-care treat for Christmas 2022 with The Body Shop Box of Wonders Big Advent Calendar. This amazing beauty advent calendar is packed with head-to-toe treats from The Body Shop for the best pampering day ever! Items include a hero cleansing butter, luscious body butters, soothing hand creams, glow-giving skincare, and much more.
Homary 2-Tiered Gold Plant Pot Stand
£55.99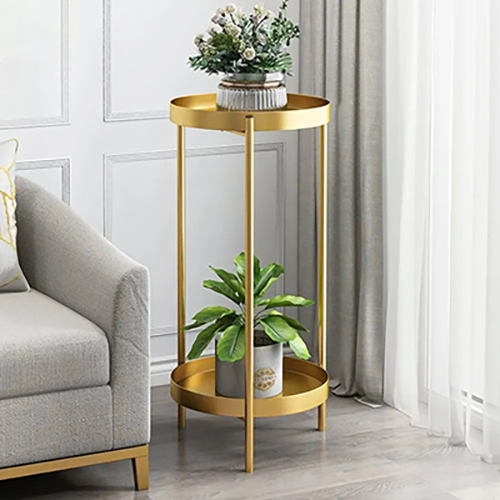 If you know any plant addicts (like myself), the Homary 2-Tiered Gold Plant Pot Stand is a sophisticated, modern, and stylish choice for Christmas 2022. This 2-tiered plant pot is the perfect home for your recipient's plants, succulents, or flowers. Rather than cluttering tables or shelves, this beautiful free-standing décor will ensure your plants stand out in the best way possible. See my full Homary wishlist here.
For my US peeps, use the code CONFIDENCE for 6% off Homary!
Soho Home Fleece Hooded Robe
£85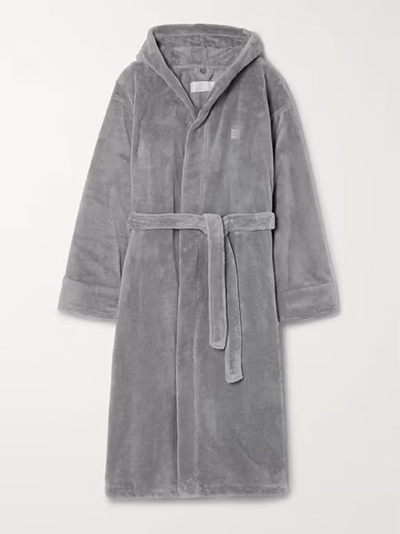 The super-soft Soho Home Fleece Hooded Robe is the best way to lounge around in comfort at home. After a long bath or steamy shower this winter, slipping into this fleeced and hooded robe is going to feel incredible. Your loved one is never going to want to take off this pillowy robe!
Perricone MD High Potency Hyaluronic Intensive Hydrating Serum
£63.20 with the code PMD20NEW for 20% off!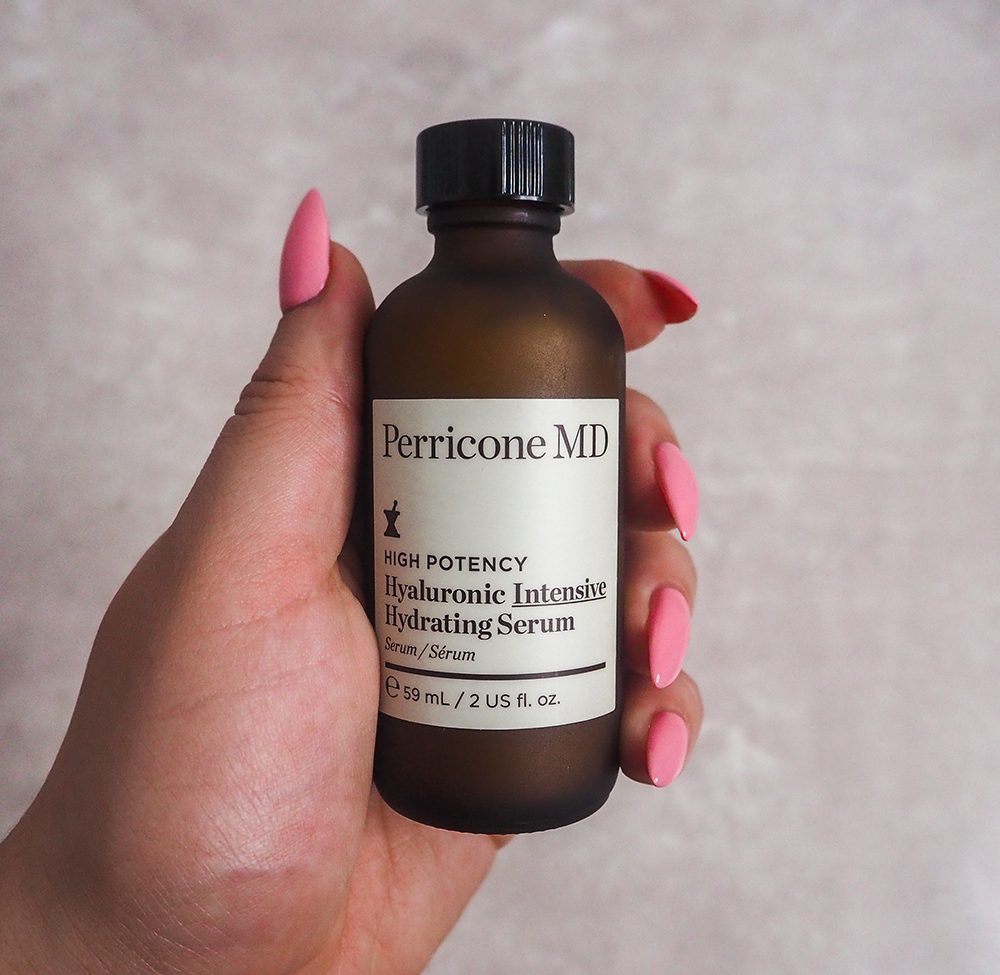 With all of this cold weather, the Perricone MD High Potency Hyaluronic Intensive Hydrating Serum is sure to give your skin a much-needed hydration boost. It's lightweight, absorbent, silky, and nourishing without feeling greasy or sticky.
And the results speak for themselves! In a clinical study of 35 women, 97% showed improvement in skin hydration for 72 hours, and 80% showed improvement in skin barrier function after 8 weeks. This is one of the best hyaluronic acid serums and will make the perfect Christmas gift for any skincare fanatic.
---
£100+
Baloo Living Weighted Blanket
From £170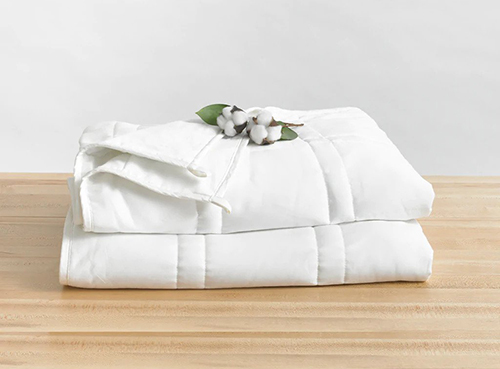 Give the gift of tranquility, sleep, and luxury this Christmas with the lavish Baloo Living Weighted Blanket.
This heavy blanket moulds to the contours of your body like a gentle. It's perfect for people who struggle with sleeping or feel anxious at bedtime. It's ridiculously comfortable and relaxing. I've found it really helps me get to sleep. Plus, the blankets are suitable all year round, thanks to breathable fabric that doesn't trap heat and stays cool.
Once you get this weighted blanket, you won't look back!
Potion Paris The Collection Set
£120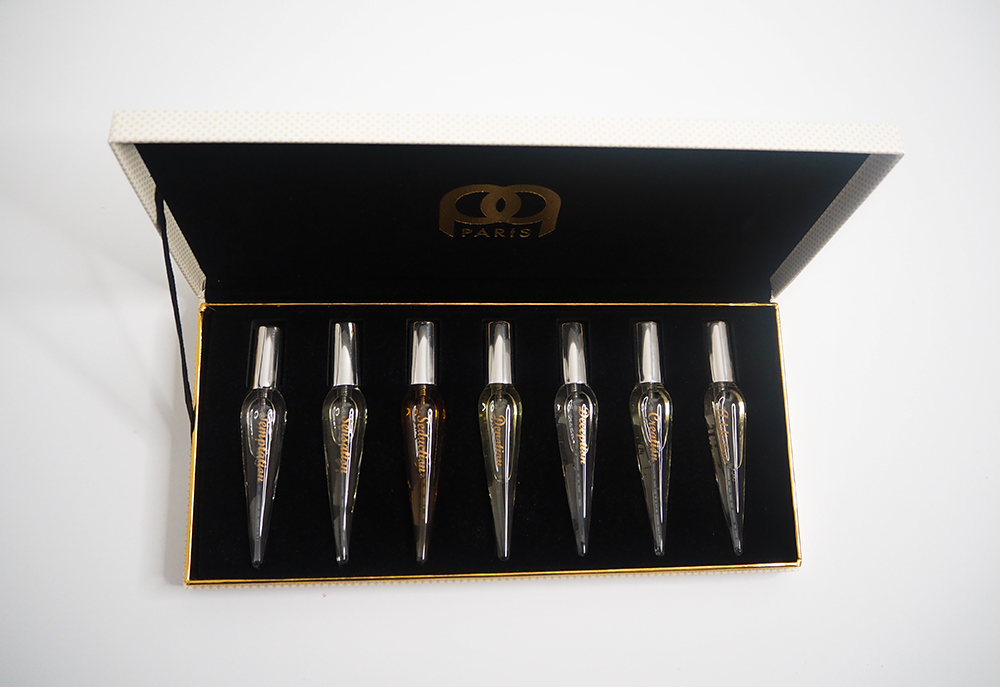 Potion Paris The Collection Set is the ultimate fragrance wardrobe to satisfy every perfume addict for Christmas 2022. Packed with 7 luxurious and cruelty-free fragrances, your loved one can discover their new fave perfume easily. Rather than just sticking to 1 perfume, this beautiful gift set means your recipient can try new scents and switch it up every day. Plus, the packaging is absolutely out of this world.
Read my full review here to learn more about the scent profiles of each fragrance.
Ninja Air Fryer AF100UK
£130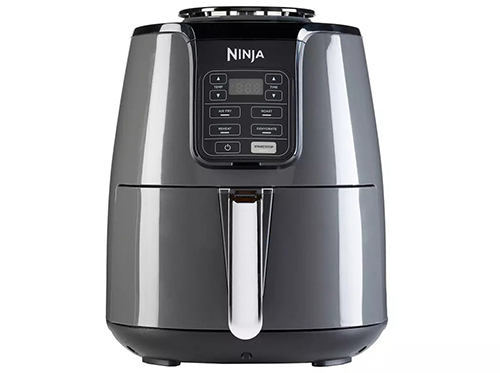 Air fryers are one of those items that you don't realise you need until you own one. The Ninja Air Fryer AF100UK is a great gift idea as it's not too expensive compared to many others on the market and works really well. It means your loved one can make tasty, healthy, and simple meals in minutes. Air fry everything from chips, meat, vegetables, and so much more. This air fryer also has reheat, dehydrate, and roast functions for versatile cooking options.
CurrentBody Skin LED Light Therapy Mask
£237.15 with my code WC15 for 15% off!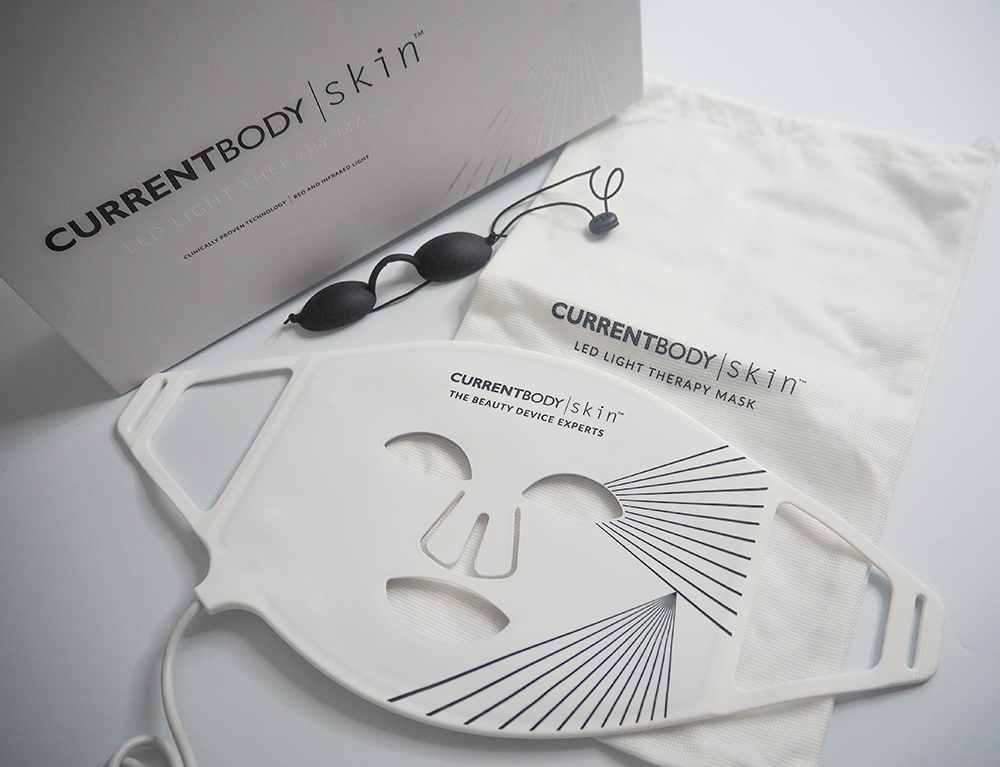 The CurrentBody Skin LED Light Therapy Mask will make the best gift ever for skincare obsessives.
This flexible and comfortable LED light therapy mask reduces wrinkles by 35% in 4 weeks. It firms, tones, and tightens the skin while improving uneven skin tone and texture. Plus, it can help to reduce redness, blemishes, and breakouts. We love a multifunctional skincare device!
This LED mask is the best one I've tried. Check out my before and after photos!
Apple AirPods Pro (2nd generation)
£249

For any tech or music lover, the Apple AirPods Pro (2nd generation) would be a fantastic present for 2022. With rich and crisp audio, active noise cancellation, touch-control volume, and 6 hours of battery life on a single charge, these sleek on-the-go earphones are unmatched. You can also personalise the charging case with text, emoji, and number engraving options.
Astrid & Miyu 12 Day Advent Calendar
£290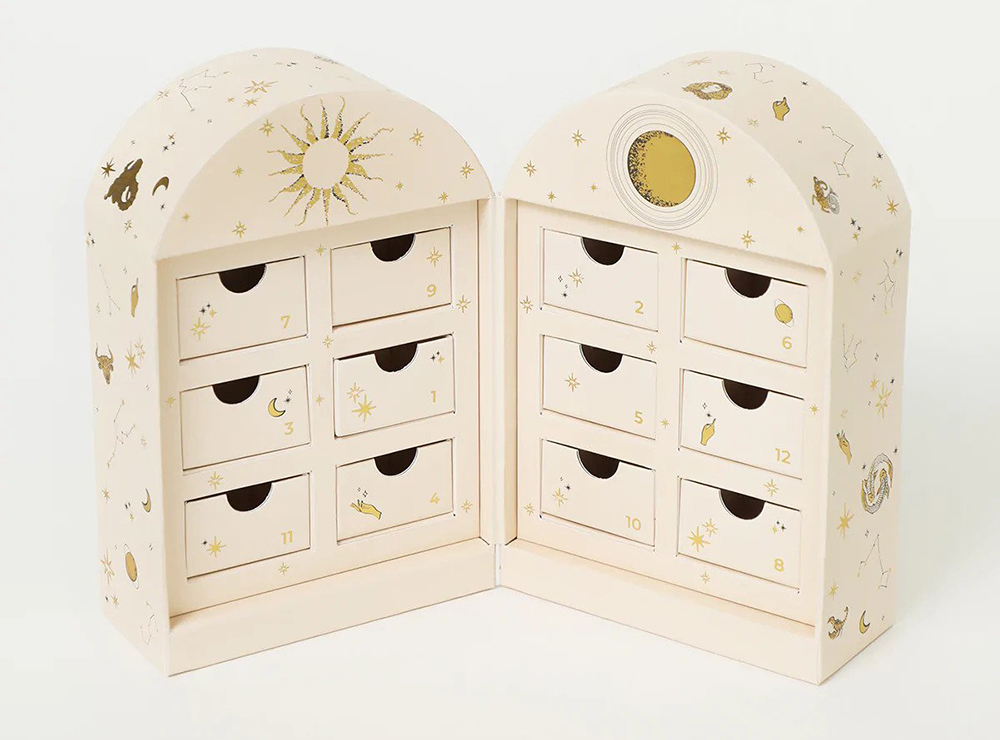 The Astrid & Miyu 12 Day Advent Calendar is an absolute must for any jewellery lover.
This elegant and luxurious earring advent calendar is sure to impress your loved one. Even the packaging is beautiful. Worth over £600 and packed with 12 different sophisticated earrings and a £50 Astrid & Miyu voucher, this advent calendar features the brand's best-selling hoops, huggies, studs, and ear cuffs. You can even customise this luxe calendar by picking the recipient's birthstone for that personal touch. Choose from gold or silver jewellery to curate the jewellery lover's calendar of dreams!