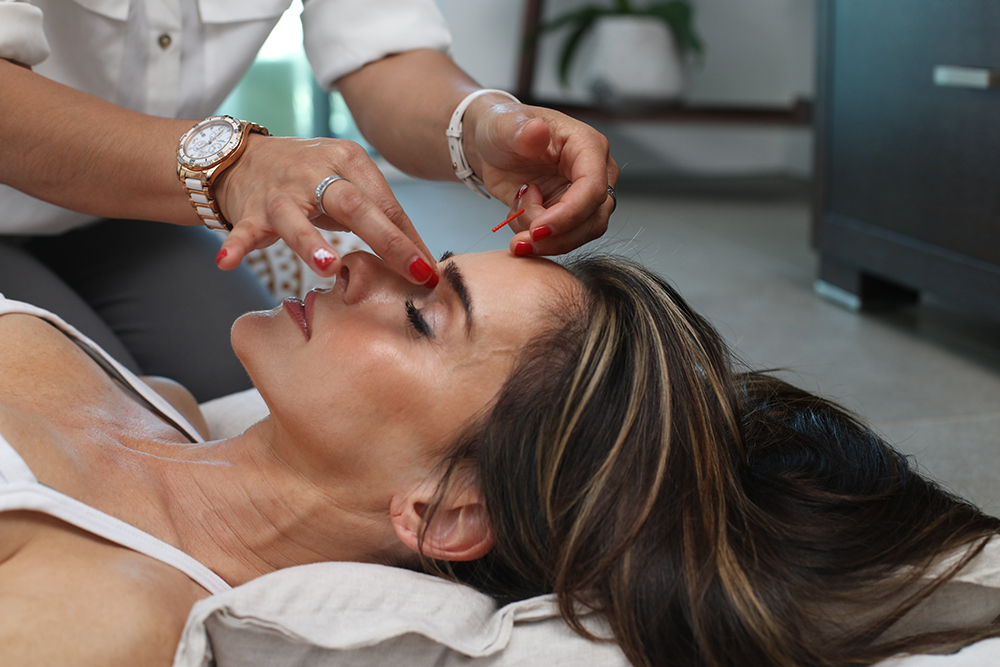 It's hard to know which facial treatment is best for you and the benefits of each type.
With so many facial treatments available, deciding which one is right for you can be challenging. And with so many claims about the benefits of each treatment, it's hard to know what's true and what's just marketing hype.
We're here to help. In this article, I'll explain 6 popular facial treatments and their benefits. Whether you're looking for a firming treatment, an acne treatment, or something else, I'll help you find the perfect fit for your needs.
6 types of facial treatments
1. Ultrapulse CO2 laser
Introduced over 18 years ago, UltraPulse Laser technology is proven in over 34 FDA-approved indications.
With a long history of fractional capabilities, UltraPulse leads the way in fractional skin resurfacing and remains the most versatile and advanced CO2 laser treatment in the world.
The variable intensity UltraPulse can provide the system to not only treat patients seeking general skin rejuvenation but also effectively treat more dramatic conditions such as burns and scars. It is also a great treatment for deep wrinkles.
2. Hydrafacial
Hydrafacial is a non-invasive, multi-step treatment that combines the benefits of next-level hydradermabrasion, a chemical peel, automated microdermabrasion, and deep cleansing with a special delivery of antioxidants, hyaluronic acid, and peptides.
It is a great option for all skin types, even the most sensitive skin, and provides immediate results with no downtime.
The HydraFacial treatment consists of three main steps.
Exfoliating and cleansing. The HydraFacial treatment uses a gentle lymph drainage technique called Hydra Dermabrasion. This method uses pressurised water and oxygen to provide a gentle exfoliation that gently and effectively removes the top layer of damaged, dead skin cells.
Extraction and hydration. Remove impurities, excess oil and sebum while unclogging pores with the gentle vacuum effect of the Hydrafacial Hydra-Dermabrasion tool. This non-abrasive approach is especially suitable for those with sensitive and oily skin.
Injection and protection. Using a custom-made, concentrated serum composed of targeted ingredients such as antioxidants, vitamins and hyaluronic acid, it is applied directly to freshly cleansed areas. This leaves skin bright, smooth and radiant.
3. Skin rejuvenation treatments
Skin rejuvenation procedures rely on the body's amazing natural ability to remove hyperpigmentation, blemishes and wrinkles.
The dermis layer of the skin is rich in collagen proteins, elastin fibres and various growth factors. They all play an important role in building, supporting and nourishing the epidermis (the outermost layer of the skin).
It specifically targets these areas by stimulating modelling and skin regeneration. This gives the skin volume and firmness, dissolves blood vessels and capillaries, and reduces cells that produce excess pigment.
This treatment more known as M22 laser targets the following areas:
Wrinkles and ageing skin
Pigmentation disorders such as age spots
Vascular issues such as spider veins and rosacea
4. Firming or sculpting facial
A firming or sculpting facial is designed to help tighten and tone the skin.
This type of facial can be beneficial for those who have loose or sagging skin, as well as for those who want to improve the overall appearance of their complexion.
Firming and sculpting facials typically involve the use of special serums and creams that are designed to lift and firm the skin. In some cases, microdermabrasion or other exfoliating treatments may also be used in order to help improve the results of the facial.
Firming and sculpting facials can offer a number of benefits, including:
Improving the appearance of loose or sagging skin
Tightening and toning the skin
Improving the overall complexion
Helping to reduce the appearance of wrinkles and fine lines
Helping to lift and firm the skin
5. Lymphatic facial
A lymphatic facial helps to improve the appearance of the skin by stimulating the lymphatic system.
This type of facial can help to reduce puffiness and inflammation in the face, as well as help to improve the overall complexion of the skin.
Lymphatic facials can be done using a variety of different techniques, including manual lymphatic drainage, LED light therapy, and ultrasonic therapy.
A lymphatic facial can help to improve the appearance of the skin by reducing puffiness and inflammation, as well as help to improve the overall complexion of the skin. It can also help to boost the immune system and promote healing.
6. Acne facial
Also known as a 'decongesting facial' or 'deep cleansing' facial, this treatment often includes extraction and radiofrequency devices to kill acne-causing bacteria on contact. The latter targets active blemishes," says Rouleau.
Of course, treating acne requires a balance. Do not overwhelm the skin with peeling or extraction alone. "The goal is to remove excess surface sebum, dead skin cells, pore debris, and eliminate bacteria without triggering a sebum reaction. , you can add water to the mixture to reduce inflammation.
Benefits of facials
There are many benefits of facials, including cleansing, exfoliation, and hydration. Facials can help to improve the appearance of the skin by unclogging pores, removing dead skin cells, and providing the skin with needed moisture. Facials can also help to relax and rejuvenate the person receiving the facial.
A facial is a great way to pamper yourself and your skin. Facials can do everything from cleaning out pores and exfoliating dead cells off a surface area so they're easier for derma matchers to match up with new ones coming in better than ever before! A skilled aesthetician will work on every inch of your face while providing relief through relaxation, which makes these treatments even more therapeutic!