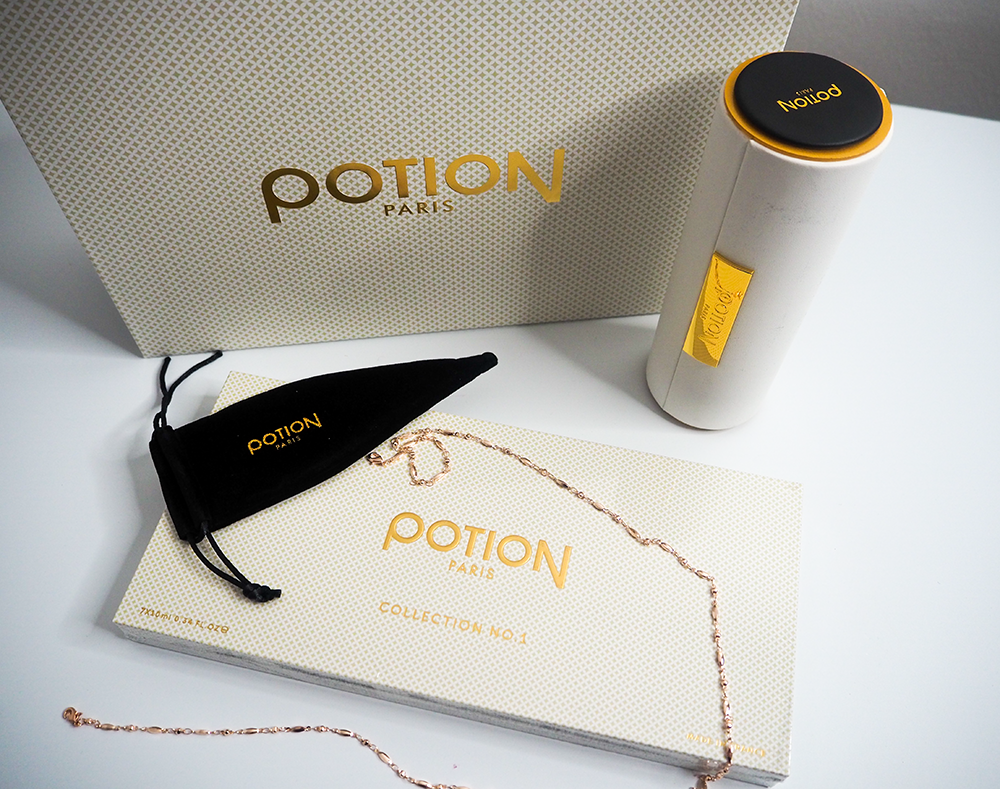 If you're looking to buy a gift for a fragrance fanatic, then Potion Paris must be on your radar for the ultimate opulent sensory experience!
I'm a major perfume obsessive. I wear fragrance every single day. So I absolutely love trying new scents and brands.
And trust me, Potion Paris is special.
Whether you're looking for a delicate floral scent, sexy evening musk, or woody spicy sensation, you can find a stunning new fragrance to suit your tastes that will honestly last all day.
Find out more about this elegant fragrance brand, why it stands out from other perfume companies, and my personal experience with the brand in this Potion Paris review.
* This post contains some affiliate links. This means at no extra cost to you, I earn some commission if you purchase a product through my link. All thoughts are my own, though, as always. If you want to find out more, visit my affiliate disclosure page **

What is Potion Paris?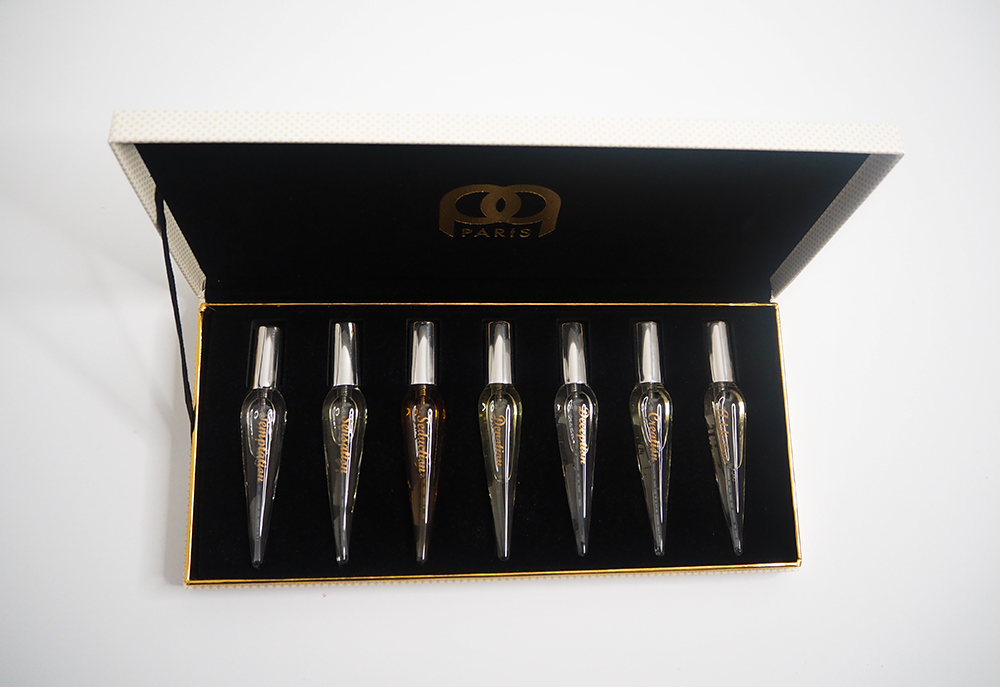 Potion Paris is a luxurious, cruelty-free, vegan, and environmentally conscious fragrance brand. Each perfume is handcrafted in France, with the brand promising the finest of ingredients. The fragrances are housed in an iconic crystal-shaped vial, in sophisticated black or chic rose gold, for an extra opulent experience!
What fragrances does Potion Paris offer?
There are 7 amazing and diverse fragrance options available:
1. Addiction
Described as a romantic and sensual fragrance.
Top notes: Pink pepper, bergamot, pear, red currant
Middle notes: Damask rose, jasmine, peony, violet
Base notes: Bourbon vanilla, benzoin, tonka, patchouli, woody notes, amboxan, nutmeg
2. Creation
Described as a warm and seductive fragrance.
Top notes: Orange, pear, green notes
Middle notes: White flower, orchid, toffee
Base notes: Vanilla, praline, musk
3. Deception
Described as a modern and floral fragrance.
Top notes: Ginger, rose
Middle notes: Jasmine bud, rangoon creeper, tuberose
Base notes: Patchouli, musk, osmanthus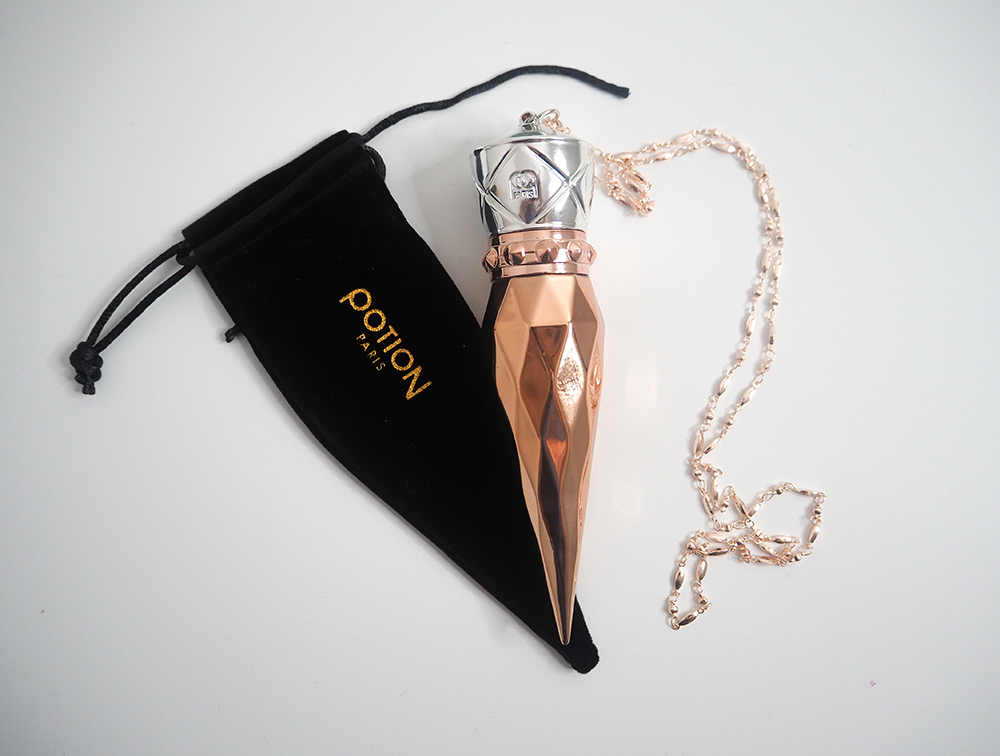 4. Devotion
Described as an oriental and gourmand fragrance.
Top notes: Bergamont, grapefruit, pink pepper, pear
Middle notes: Jasmine, orange flower, chypre accord
Base notes: Vanilla, benzoin, patchouli, cedarwood, musk
5. Seduction
Described as a warm and intoxicating fragrance.
Top notes: Citrus, plum, bergamot
Middle notes: Vanilla, toffee, tonka bean, coumarine
Base notes: Musk, almond, praline, amber, balsamic
6. Sensation
Described as a luxurious and woody fragrance.
Top notes: Lime, plum, saffron, rose
Middle notes: Agarwood, incense, amber, lavender
Base notes: Cedar wood, patchouli, vetiver, musk
7. Temptation
Described as a seductive and sophisticated fragrance.
Top notes: Pomegranate, bergamot, peony
Middle notes: Rose, jasmine, peach
Base notes: Sandalwood, vanilla, musk
My Potion Paris experience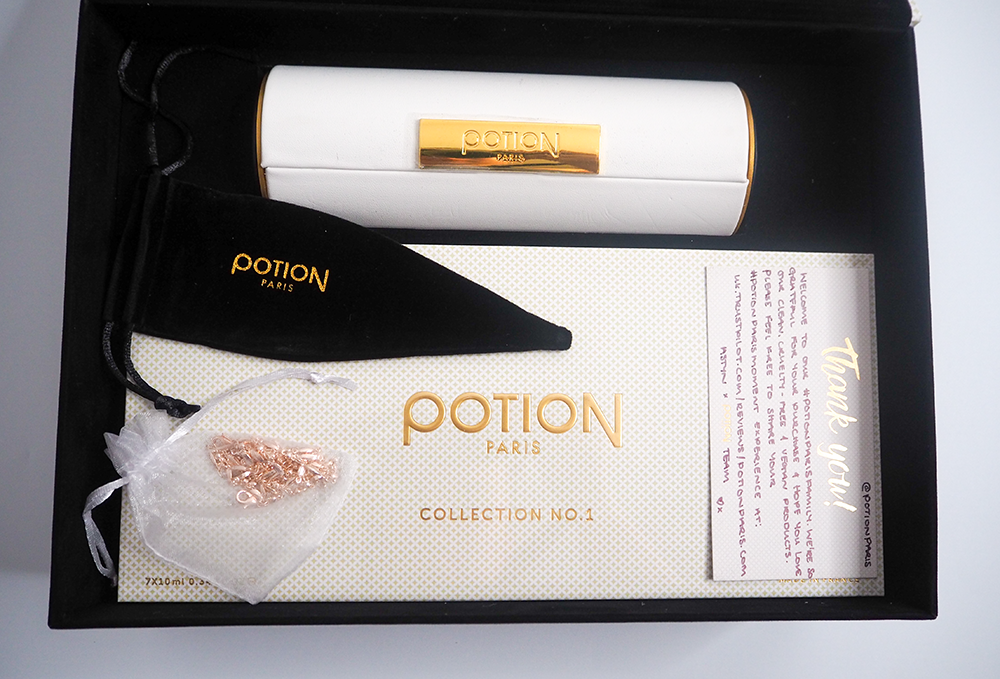 First things first, the packaging is unreal. It gives high-end and luxurious vibes. The box the perfume set comes in is sturdy – not just any old cheap cardboard. Everything is weighty and so beautifully presented. I love the rich gold colour theme running throughout the packaging too.
I received The Collection Set, which contains all 7 of the fragrances available from Potion Paris in 10ml sizes. As the name suggests, this is the perfect perfume discovery gift set for yourself or any fragrance obsessive. If you can't choose which perfume you want, why not get a selection of them all?!
I'm genuinely so impressed with The Collection Set. Every single fragrance smells divine. Naturally, I prefer sweet and musky scents, and there are several perfumes that have a beautiful but not sickly sweet scent. I'm obsessed. You can tell these are well-created perfumes. Each fragrance smells sophisticated, modern, and expensive.
The refillable system works well too. Each of the bottles that come in The Collection Set can be screwed in and out of the crystal vial. So you can switch your fragrance out whenever you want for a portable solution! Not only is this convenient and super fun, it's also more sustainable.
The perfumes are eco-conscious too, as you can send the refills back to Potion Paris to be cleaned, sanitised, and reused. This sustainable programme encourages the return of empty refills by rewarding you with a free fragrance refill (2x10ml) of your choice when you send back 10 empty refills. Pretty awesome, right?!
5 reasons to choose Potion Paris for yourself or any perfume lover: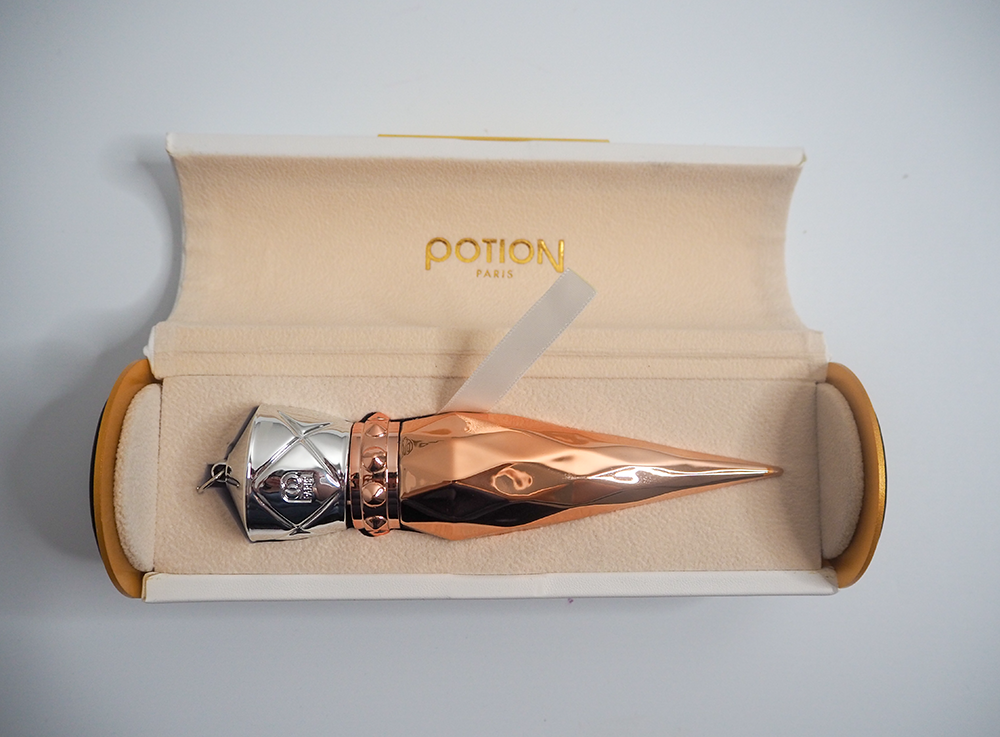 And if I've not already convinced you that Potion Paris is amazing, here are 5 reasons why Potion Paris makes the perfect gift for any perfume lover!
1. The fragrances smell amazing
All of the Potion Paris fragrances in The Collection Set smell fantastic.
There's a scent to suit every mood too. If you're looking for an invigorating daytime fragrance, why not pick a light floral fragrance like Deception? On a date night? Choose Temptation for a seductive and romantic vibe.
And while these perfumes are strong, they're not overpowering. I hate feeling like I'm choking out when someone has applied a heavy fragrance, but the Potion Paris perfectly balances being bold but not too strong.
The fragrances smell expensive too, with complicated notes. These are not your everyday celebrity perfumes or £1 body spritzes from Boots, these are the real deal.
2. The packaging is luxurious and stands out
So not only does the overall boxing and packaging feel very high-end and luxe, the actual crystal vial that houses the perfume refills is to die for. It's super unique and beautiful. The vial comes on a chain too, so you can wear it around your neck like a necklace and for convenient fragrance top-ups throughout the day. I'm obsessed with my rose gold crystal vial from Potion Paris.
3. The perfumes last all day
The best test of a perfume, outside of how nice it smells, is how long it lasts. And these Potion Paris fragrances last all day without wearing. Seriously, after 8 hours, I can still smell the perfume intensely!
My top tip for helping make your perfume last longest is to spray your clothes and even your hair with the fragrance. Scent clings to hair and clothes, so spraying these areas alongside your neck, behind your ears, and wrist, will ensure total longevity.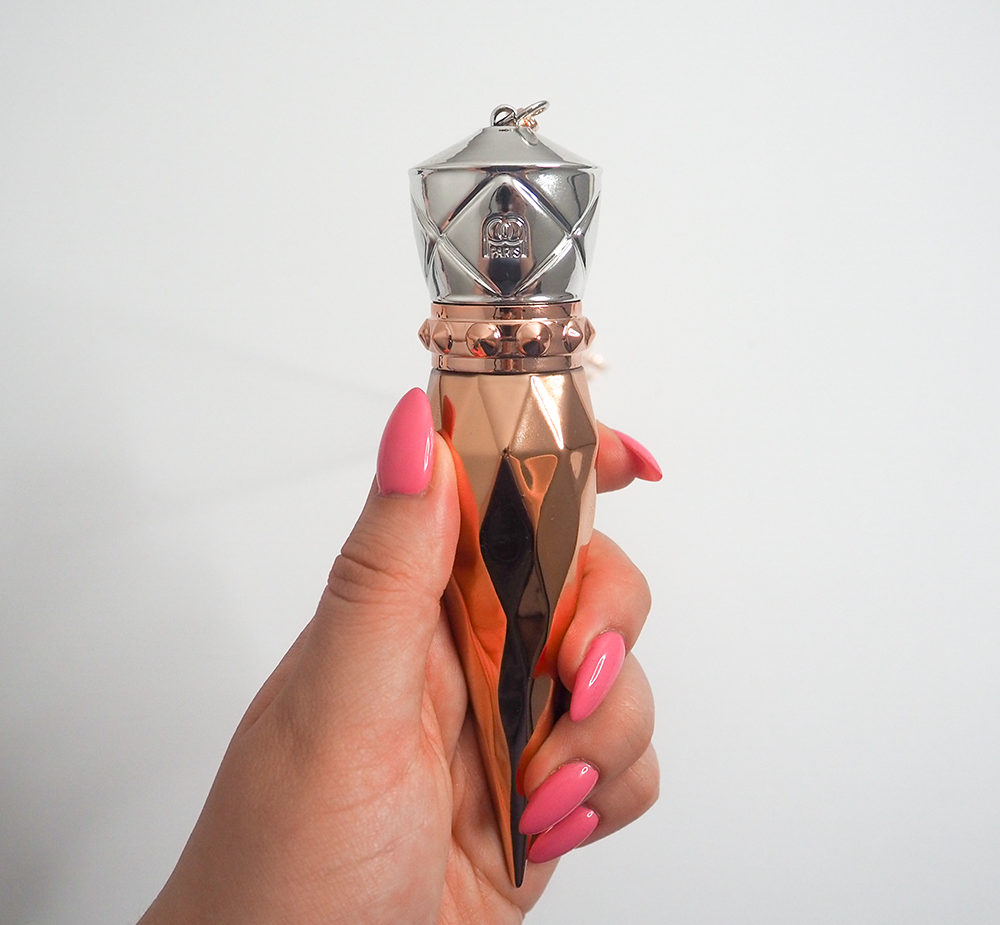 4. You don't have to stick to just one fragrance
The Collection Set makes it so easy to uncover your new favourite fragrance! And, on top of that, it means you can rotate through 7 different perfumes conveniently to match your perfume to your mood. 1 for every day of the week!
I'm rotating my fragrances in and out of the crystal vial every few days to spice things up. I love not having to stick to just 1 scent, as it means I can explore new incredible ones that I might not have otherwise chosen.
5. The perfumes are cruelty-free, vegan, and eco-conscious
We love an ethical brand! Potion Paris' sustainable refill programme is a great way to encourage less consumer waste and encourage people to recycle consciously. Plus, the fact that the brand is cruelty-free and vegan is a major bonus, meaning no furry friends are harmed to create these beautiful fragrances.
The verdict?
Potion Paris is an amazing fragrance brand, filled with diverse, complex, and elegant perfumes for a wide range of tastes. All of the scents are super long-lasting and high-quality. If you wear them, you're going to have countless people asking what you're wearing! So just be prepared to share the magic with others.
---
Which Potion Paris fragrance from this review appeals to you the most? I'm curious to read what scents you love the most!