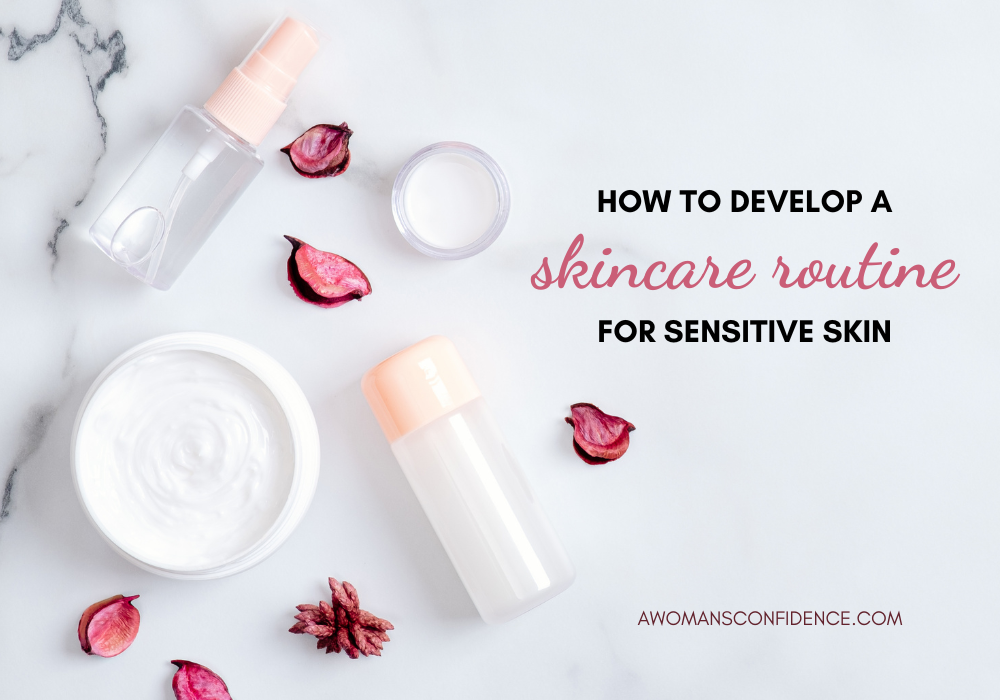 A lot of people suffer from sensitive skin, and it can make it difficult to develop a skincare routine. However, the lack of a skincare routine can contribute to the severity and frequency of flare-ups.
Developing a skincare routine that helps your sensitive skin doesn't have to be difficult; it simply requires a little forethought and planning, so let's get into it.
Why is your skin sensitive?
First things first, you need to know if something is causing or contributing to your skin sensitivity because this can affect your skincare routine. Some people suffer from skin conditions like psoriasis or eczema, which can dictate what products you should use and allergens to avoid.
You need to learn more about your skin type before you can come up with a skincare routine. Depending on whether or not you have a diagnosis, you might be prescribed certain topicals, emollients, and moisturisers to deal with your skin which can be incorporated into your skincare routine.
Use gentle products
When you have sensitive skin, it can be hard to find the right products because certain ingredients can irritate your skin. When it comes to choosing products, you should avoid products with fragrances completely.
Products with fewer ingredients tend to be better. If possible, it's worth getting testers before you commit to buying full-size products to ensure that your skin isn't going to react. Try to choose products with anti-inflammatory properties if possible. In addition to the products being gentle, you also need to ensure that you are being gentle with your skin too; being rough with your skin can cause inflammation and lead to flare-ups.
Developing the routine
To develop the routine, you need to think about your skin type and the issues that you have. For example, you might have sensitive skin, but it might also be dry, oily or dehydrated. Therefore, your skincare routine needs to take into account the fact that you have sensitive skin while also being geared towards dealing with your other skin issues.
As a minimum, your skincare routine should include make-up removal, cleansing, moisturising, and SPF.
Avoid fads
There are always going to be skincare fads; however, they are not for those with sensitive skin. Trying out fads when you have sensitive skin will often lead to a flare-up of one form or another.
Instead, you need to choose your products carefully, try out testers if you can, and avoid common irritants and inflammatory ingredients. Do your research before buying a product.
Remember, there are products out there advertised for those with sensitive skin, but that doesn't mean that they are going to work for you. User reviews can be invaluable; they can give you an idea of how the product has worked for other people with sensitive skin.
The takeaway
Just because you have sensitive skin doesn't mean that you have to miss out on creating a skincare routine. You simply need to do your research and put some thought into the products that you're going to try. Skincare routines can be as involved as you choose. Some people have an elaborate twenty-step skincare routine, and some only do four or five steps; it's up to you!