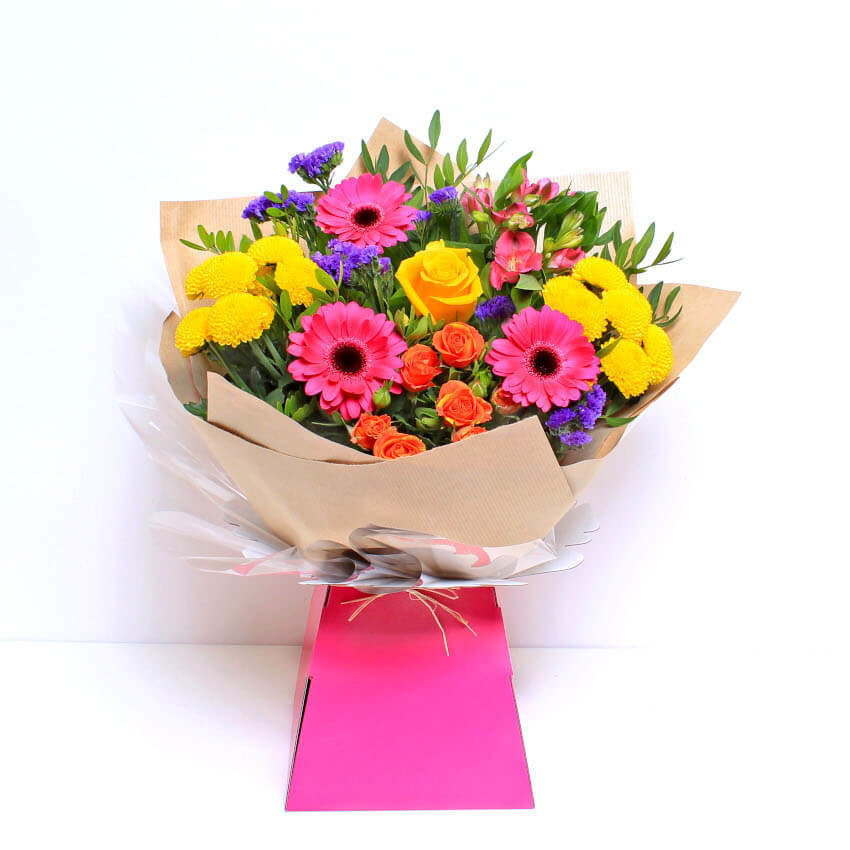 One of the sweetest gestures you can do for a loved one in the UK is sending same-day flowers. Flowers can mean many things to people, but they will always translate to love. For instance, getting your spouse or partner their favourite blooms adds sizzle to your romance.
Surprising a friend or family member with bespoke flowers on their birthday is a way to help them celebrate their day. Fresh blooms from a florist near you make a beautiful birthday gift. It doesn't just show love but also indicates your care for them.
Before we dive into the tips on how to surprise someone with flower delivery, let us first see our options when ordering flowers online.
Same-day vs next-day delivery
Believe it or not, many people use same-day flower delivery services in the UK. This service is highly convenient for last-minute surprises, emergencies, and even on instances when you forget a special occasion. You can avoid unnecessary arguments and even improve relationships with same-day delivery.
Next-day flowers are used mainly by those who like to be organised. With this service, you can order days or months before the flowers are needed. In addition, these flowers are often cheaper than same day flowers, too. So if you need to send several bouquets during a busy season, like Mother's Day, we recommend you pick this service.
Instead of waiting for flowers by post, knowing about these services from a local florist helps you make better buying decisions. Not only will you get high-quality hand-tied blooms, but you will also get your monies' worth.
Now that we have discussed flower delivery options, it's time to share ideas on how to surprise someone with online flower delivery.
7 ideas to surprise someone with flowers
1. Early morning delivery
Anyone who wakes up to fresh, vibrant flowers will have a smile plastered on their face the whole day. Giving fresh flowers is a great way to inspire a stay at home parent, a retired person or someone who works from home. You can arrange early delivery with your local florist. But if you have an early riser, go out to buy breakfast and come back with flowers. They are sure to enjoy the treats while admiring the blooms. Go for something bright and colourful for added impact.
2. Fill their home
Any change in the home is surprising, especially if the change brings delight. So surprise a loved one by filling their home with flowers. Place a vase and aromatic flowers in the kitchen and bathroom. For the bedroom, it's best to choose flowers without pollen or hypoallergenic flowers. With such a surprise, they are sure to appreciate the gesture of making their haven a pretty place.
3. Consider the workplace
Consider sending the bouquet during a workday if you know where she works. The impact is even better when you take the time to deliver the flowers yourself. You will not only see her reaction, but you will also score points with her friends and colleagues. If the office doesn't allow in-person deliveries, meet her halfway and wait for her in the lobby. Don't forget to add a card with a touching message!
4. Take advantage of being outdoors
Whether it's a picnic or a stroll in the park, you should take advantage of these moments to present your loved ones with a charming bouquet of flowers. Have them meet you at the park where you will be waiting with their favourite meal, a bunch of flowers and a bottle of wine.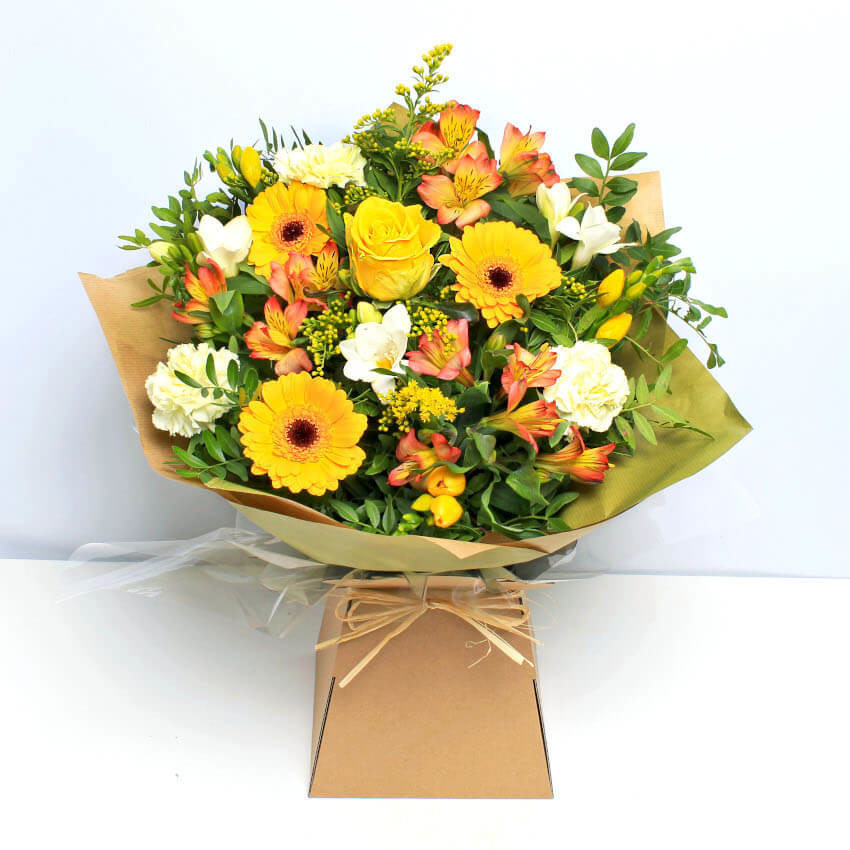 5. Invited to dinner
Surprise them with a dinner cooked in their home. Arrive at the house with a fresh arrangement of flowers, candles and everything you need to prepare a fancy homecooked meal. If you are dining out, arrange to have flowers delivered to the restaurant. Inform the host or hostess to have them put the bouquet on the reserved table.
6. Send anonymously
A surprise is exciting enough, but adding anonymity to the gift doubles the effect. Anonymous flowers are gifts to appreciate the recipient. Usually given by an admirer, these floral gifts are extra special as it makes the recipient wonder who they are from, especially when there is a note attached. It is best to use an online florist for quick delivery.
7. Just because
People only usually give flowers when there is a special occasion. But when you surprise someone with gifts without the presence of an event, you show them how special they are to you. So with that, don't forget about yourself! Arrange to have flowers delivered to you monthly. You don't need a reason to treat yourself and get all the benefits that fresh flowers offer.
A final word
Working with flowers can be tricky, especially when planning a surprise. But with the delivery options available from a UK florist, you can now plan your surprise. Just make sure you don't get caught in the middle of planning.
Also, ensure you are getting the best quality flowers from your local florist. If it is your first time buying from the florist, read their reviews or ask previous customers their experience in ordering online. You might be the one who will be surprised once you see the quality of the flowers you ordered doesn't match your expectations.
---
About the author
Marianick Villegas is a writer for BloomLocal. She secretly adores flowers and loves any reason to send flowers.