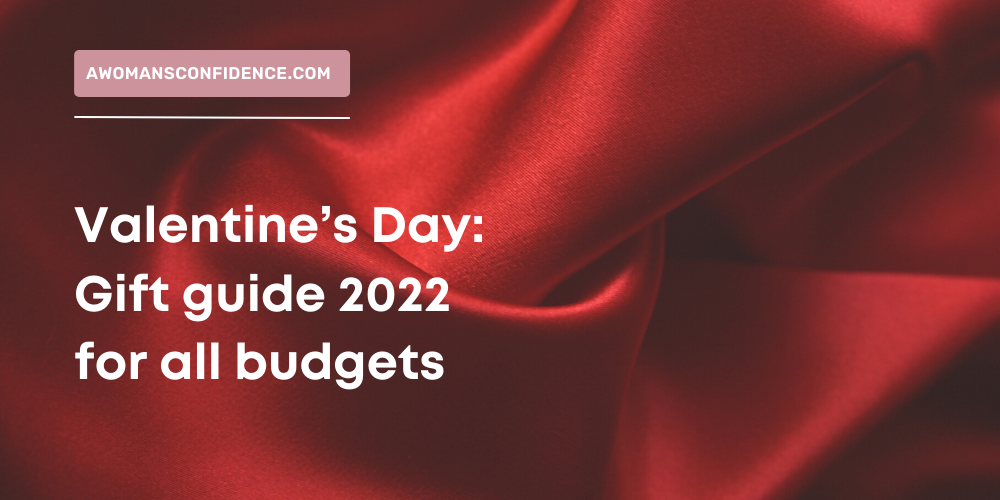 Looking to wow somebody special with a Valentine's Day gift but just don't know where to start? Don't worry, I've got you covered. This blog post will give you loads of wonderful Valentine's Day gift ideas to suit all budgets and all recipients.
For some, Valentine's Day is a sentimental occasion to share romantic memories and nostalgic photos, for others, it's all about eating your favourite box of chocolates and getting something you've had your eye on for ages. I'm definitely in the second camp! But no matter who your recipient is, Valentine's Day is a time for giving a gift to someone you love, and it can be lavish or something small and witty.
And if you're currently single or spending Valentine's Day with your friends, this post is just the perfect excuse for some well-earned self-indulgence. As if you need an excuse to treat yourself, am I right?
** This post contains some affiliate links. This means at no extra cost to you, I earn some commission if you purchase a product through my link. All thoughts are my own, though, as always. If you want to find out more, visit my affiliate disclosure page **
Personalised 3D photo crystals from Crystal Clear Memories*
Price varies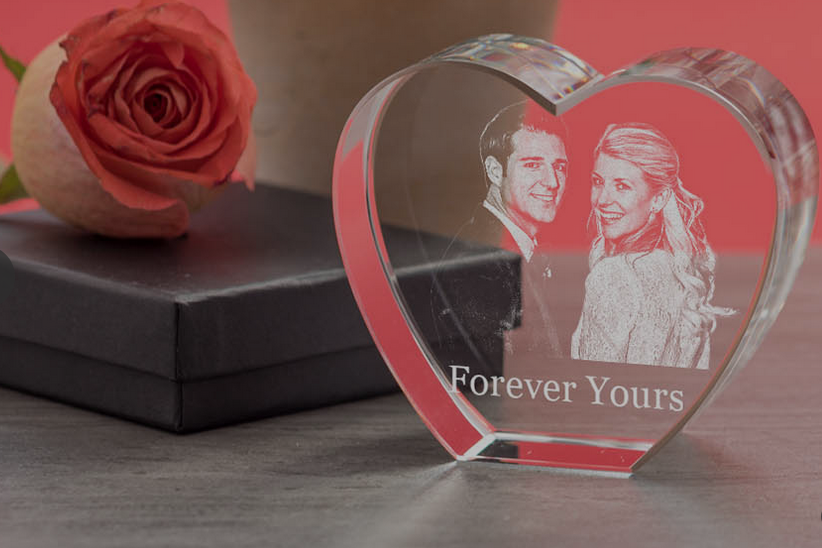 Kicking off this Valentine's Day gift guide is the best romantic keepsake to give to your loved one – a stunning, engraved 3D photo crystal from CrystalClearMemories.com.
What better way to show someone you care than with a super-realistic 3D photo that truly brings your memories to life? Upgrade from your standard 2D photo in a frame for a truly unique and sentimental gift.
Alongside picking from a range of different crystal shapes (the heart shape couldn't be more perfect for this time of year!), you can even choose your own engraving and light-up base for not only a romantic present but for a stunning home décor piece too. Add your wedding vows, a personal message to your special someone, your anniversary date, and so many more options for a special gift that lasts forever.
Use my exclusive discount code 'CONFIDENCE' to grab 15% off your order and pull all out of the stops out for that special someone. Place your order before 5th February to ensure your beautiful crystal arrives in time for Valentine's Day.
Want to WIN a FREE custom 3D photo crystal worth $175 USD? Enter our contest while you still can! Click here for the contest entry form & details.
COSRX – All About Snail Kit*
£18.80
If your loved one is obsessed with K-beauty like everyone else, getting them the popularCOSRX – All About Snail Kit is a great wait to introduce them to some new hydration heroes.
This starter set contains 4 products from COSRX's highly-acclaimed snail range. I've tried the Advanced Snail 92 All In One Cream before, and it's super lightweight but keeps your skin from getting hydrated. Valentine's Day may just be for a day but skincare is forever, right?
Currently, Stylevana has this kit on sale for £16.09, which is a total steal. Use my exclusive discount code 'INF10AWC' for 10% off Stylevana too! More savings = more happiness.
Thorntons Milk Chocolate Lace Heart Model
£10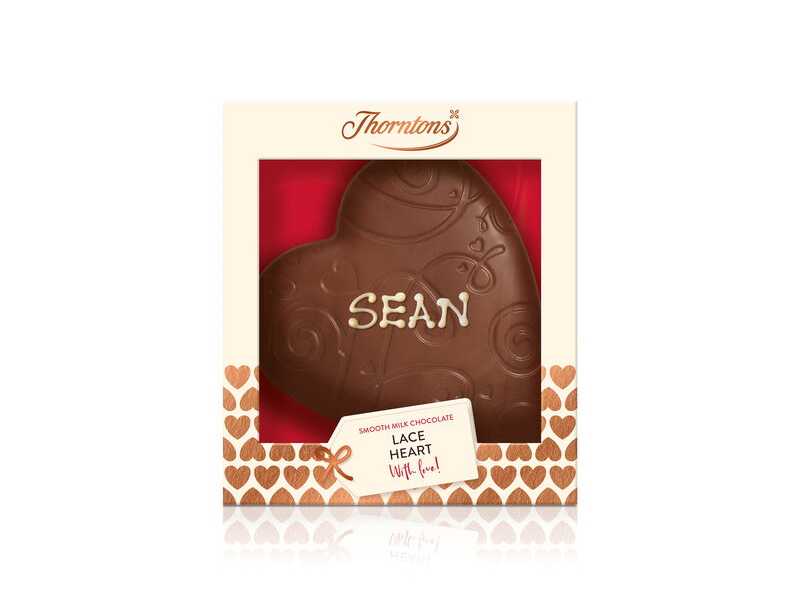 When in doubt, go for a classic chocolate gift for your loved one. TheThorntons Milk Chocolate Lace Heart Model can be personalised with whatever message you want. Let them know you care with a special message and decadent chocolate heart. This gift probably won't stick around past the 14th of February though. You've been warned!
Luxury Italian gifts for all budgets
Price varies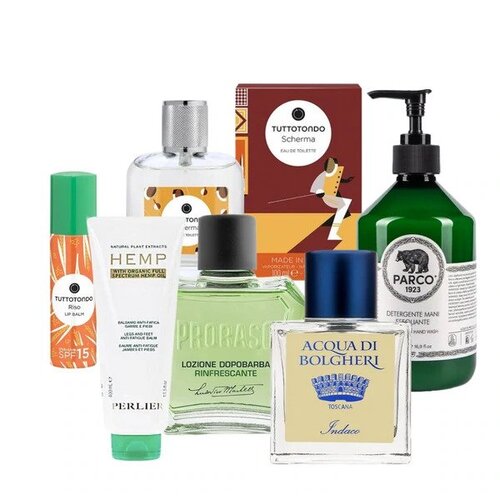 There are plenty of Valentine's Day gifts to choose from luxury Italian goods retailer Mozzafiato, such as luxe body oils, delicate candles, men's shaving kits, and so much more, with plenty of affordable options too.
If you're looking for some gift inspiration that's sure to hit all of the right spots, Mozzafiato has generously created a Valentine's Day gift assortment, featuring a wide selection of pampering beauty and fragrance gifts for him and her. Whether your special someone wants a premium shaving kit, a luxury spa experience conveniently packaged into a skincare set, or a sumptuous bath and shower cream for under $25, Mozzafiato can meet your every gifting need.
For those loved ones that are just difficult to buy for, Mozzafiato also offers a variety of gift cards for a whole range of prices (starting at just $25) to suit every budget and desire, so let them choose a very special Mozzafiato gift for themselves!
And for the gift that keeps on giving all year long, why not treat your loved one to a Mozzafiato subscription box? These carefully curated subscription boxes are delivered quarterly and feature a beautiful selection of high-end Italian goods, so that your loved one can discover their new favourite brands. There are 4 box options, with prices starting from $197 for continuous joy:
And what does each subscription box have in common? Luxurious Italian goods delivered throughout the year. Now, who wouldn't love that as a Valentine's Day gift?
See which Mozzafiato products I'm dying to try out in this post.
Personalised Valentine's Day Comic Book
£23.99

Capture your relationship in this totally unique, thoughtful and customisable comic book this Valentine's Day. This gift would be perfect for any Marvel or DC fan, but it would also make a quirky gift for anyone special in your life. You upload 19 images and can choose your own captions to tell the story of your relationship in a funny, romantic or awe-inspiring way. What an awesome idea!
Ciaté London The Bronzing Gift Set*
£29.40
Give your special someone the gift of a bronzy glow this Valentine's Day with The Bronzing Gift Set from Ciaté London. Containing a bronzing serum, glowy lip oil and dewy bronzing balm, this kit gives you everything you need to achieve summer-worthy glowy skin all year long.
Worth £56, this set only costs £29.40, which is a bargain. Plus, you can use my exclusive discount code 'CONFIDENCE15' for 15% off to bring this stunning gift set down to an incredible £24.99! This discount code works across all sale items, so get hauling everyone.
Check out my review of the Ciaté London Dewy Stix and Dewy Blush here.
Sweethearts Cheese Hamper
From £26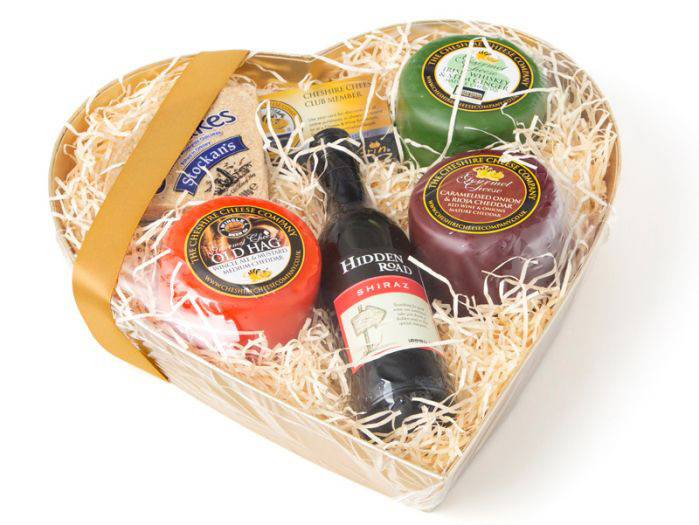 If cheesiness is your thing, pun intended, then this next gift is for you and your loved one. Create your own cheese and alcohol hamper with this customisable Sweethearts Cheese Hamper from the Cheshire Cheese Company. Choose from 3 delicious cheeses, such as caramelised onion and rioja cheddar, gin and lemon Cheshire cheese, Jamaican jerk sauce spicy cheddar, and tonnes more to create the ideal hamper. You've also got some wine, prosecco and liqueur options to accompany your hamper for the best Valentine's Day ever.
Red Tulips Bouquet
£49.99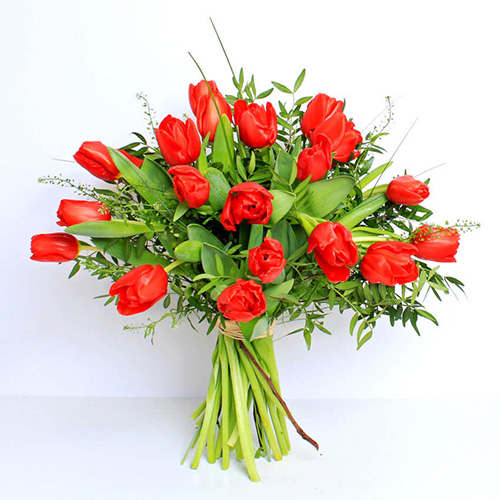 BloomLocal, a network of expert florists in the UK, has the ideal flowers for Valentine's Day – British tulips. These locally grown flowers are the best alternatives to roses. So if you want something that shows your undying love without being cliché, then pick BloomLocal's Red Tulips Bouquet for a change.
Use my exclusive discount code 'BLOOM22V' for 10% off all BloomLocal orders until 15 February 2022 to get amazing savings and flowers in time for Valentine's Day.
Your very own photo gallery memory wall*
Starting from $14 for 1 photo tile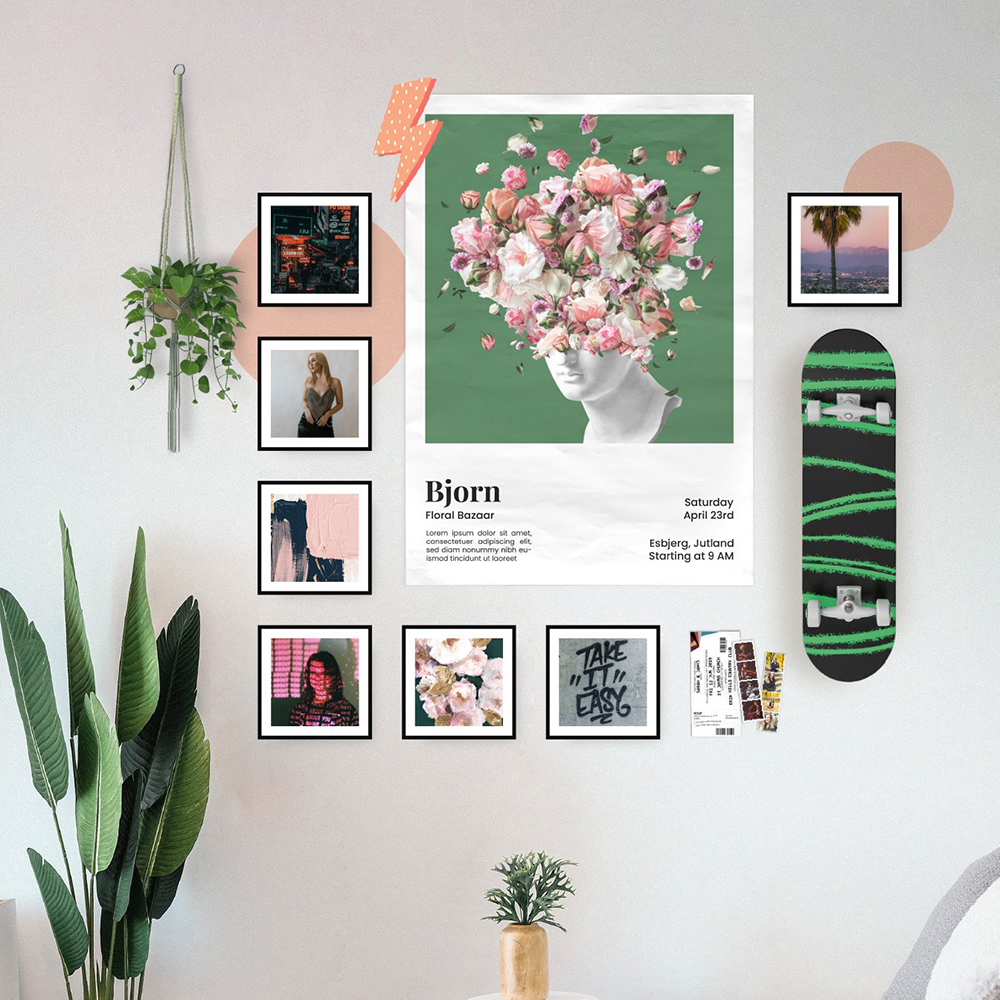 Create your very own home photo gallery with ease using TilePix. These magical photo tiles use magnetic pads that mount to the wall, which means your wall won't get damaged.
No screws or nails required, meaning no holes in walls and no damage whatsoever. Ideal for renters or those living in dorms! Want to update your TilePix theme with changing trends, seasons, holiday themes, or just because you feel like a change? TilePix makes it easy. Get that Insta-Perfect memory wall faster than you can say "stick and slide." Every single time. Multiple frame colours, mat options and even visual effects.
Choose as many tiles as you want to create your dream photo gallery wall. They are super easy to align; you can slide, nudge and even rotate TilePix without ever taking them off the wall. Damage-free and easy to set up, you can create a captivating and meaningful photo gallery this Valentine's Day to showcase all of your favourite memories together.
The benefit of choosing lots of different tiles is you can shape your gallery around objects in your house, such as a TV, up your staircase, or across 2 walls, so your gallery can expand to wherever you want it to. Super cool, right?
You can even split one image across as many tiles as you want for a really creative and modern effect. The possibilities are endless, so let your imagination run wild.
Visit TilePix.com now and save 30% on your first order – no code required.
Neom Happiness Reed Diffuser
£39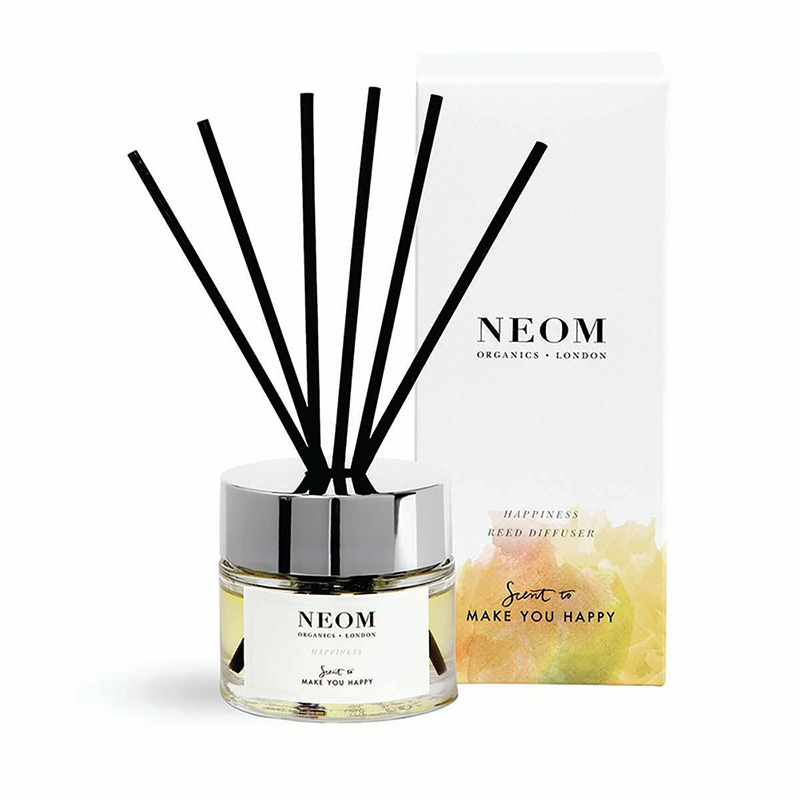 If you're loved one is a fragrance addict, the luxurious Neom Happiness Reed Diffuser will uplift their mood. This high-end home fragrance blends 7 essential oils including white neroli, woody and powdery mimosa and zingy lemon to make you feel more positive. A Valentine's Day night in with a takeaway, bottle of bubbly, and this gorgeous reed diffuser sounds perfect to me!
Teddy Fleece Adults' Hooded Blanket
£25

Cosy up this Valentine's Day with these wonderful unisex hooded blankets from Marks and Spencer. These plush fleeced hoodies are the perfect excuse to snuggle under your duvet and watch your favourite film. Never be cold again with these snuggly fleeces, and enjoy the best cuddles of your life for Valentine's Day.
Flawless Lashes by Loreta Lash Wizard Lash Growth Serum*
£29.89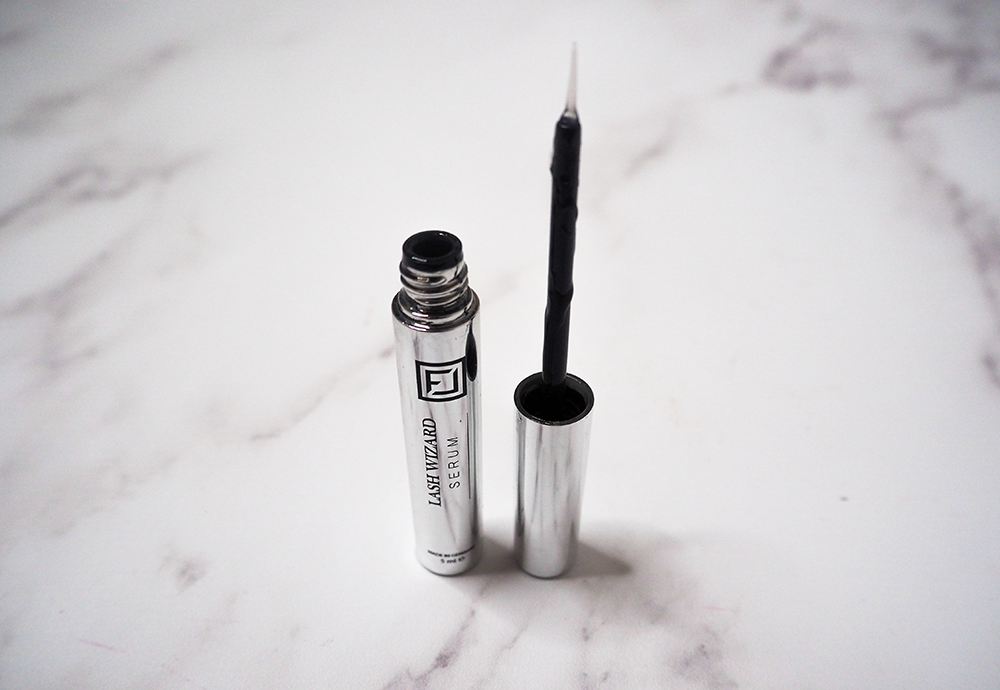 Give the gift of luscious lashes this year with theFlawless Lashes by Loreta Lash Wizard Lash Growth Serum. In just 6 weeks, your loved one's lashes will be thicker, fuller, longer and stronger for the best lashes ever. This is a great investment that lasts long beyond Valentine's Day to ensure your special someone feels confident and beautiful.
Don't believe me? See the results for yourself with my before and after pics from using this lash serum for 6 weeks.
Marloe Watch Company Coniston Vulcan
£299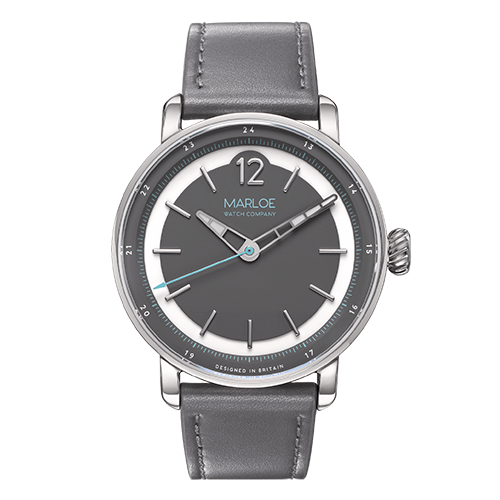 TheMarloe Watch Company Coniston Vulcan is a modern take on a classic, with a striking grey and turquoise colour scheme. Powered by the Japanese Made Miyota 8N33 manual movement, this watch still tells the time after dark by using negative space and lume-tipped hands. The Coniston is inspired by its namesake lake, where Donald Campbell and his father Sir Malcolm Campbell set numerous water-speed records. This would make a perfect Valentine's Day gift for any watch lover.
BrewDog Punk IPA Beer Making Kit
£45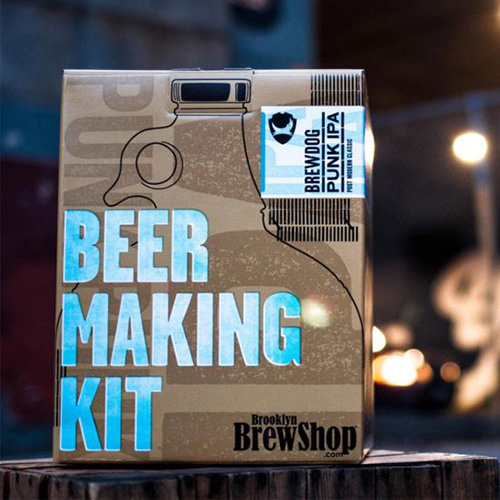 Know a beer lover that wants to try their hand at home brewing? TheBrewDog Punk IPA Beer Making Kit is the perfect gift for anyone wanting to brew their own Indian Pale Ale, without difficulty. This kit contains all the essential tools for making homebrew and makes up to 7 pints of delicious IPA.
Inside, you'll find a gallon glass fermenter, an airlock, tubing, a tubing clamp, a thermometer, sanitiser, a stopper, some other goodies, and, of course, malted barley, hops, and yeast. The kit makes takes away the stress and hassle of making your own beer. Now, it's just down to the beer fanatic to do the drinking!
Beauty Pie membership
Monthly or annual membership options
If your special someone loves luxury skincare, makeup, home, haircare, bodycare and supplement products but hates the extortionate price tags, then buying them a Beauty Pie membership would be an incredible gift for Valentine's Day.
Beauty Pie is a luxury beauty buyers' club that offers high-quality products without the ridiculous prices. By paying an annual or monthly fee, you get access to the members' prices, which, price-wise, compare to the likes of brands such as La Roche-Posay and Fenty Beauty. Think between £10 and £30 typically.
Beauty Pie is incredibly popular and has tonnes of adoring fans across the globe. I've been really impressed with the products I've tried from Beauty Pie, and I'm sure your loved one will be just as thrilled with a membership to this club.
Triple Supercar Blast plus High Speed Passenger Ride and Photo
£139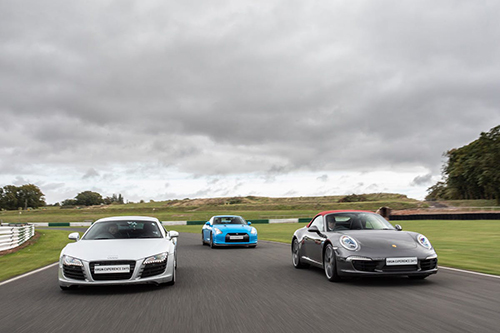 What's better than driving fast cars around a track? Driving supercars around a track! With the Triple Supercar Blast plus High Speed Passenger Ride and Photo from Virgin Experience Days, your loved one can choose 3 supercars to drive for the day from the world's top supercars like sleek Ferraris, stunning Lamborghinis, luxurious Aston Martins, sporty Porsches and many more. This is the perfect keepsake for anyone who loves car, and the memories will last way beyond Valentine's Day with a photo to remember for a lifetime.
Smoked Rub Combo
£10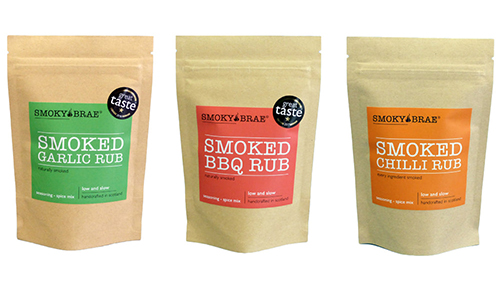 If you special someone is a big foodie and likes experimenting in the kitchen with different flavours and recipes, the Smoky Brae Smoked Rub Combo is a must-try. These delicious rubs can be sprinkled onto meat, fish, vegetables, or even into sauces, marinades and dips, to level up the flavour experience. I've tried the Smoked BBQ Rub – which is award winning, by the way – and I can vouch for its delicious, rich flavour. This will be a Valentine's Day pleaser for any food fan.
At-home LED light therapy device*
£43.71/$59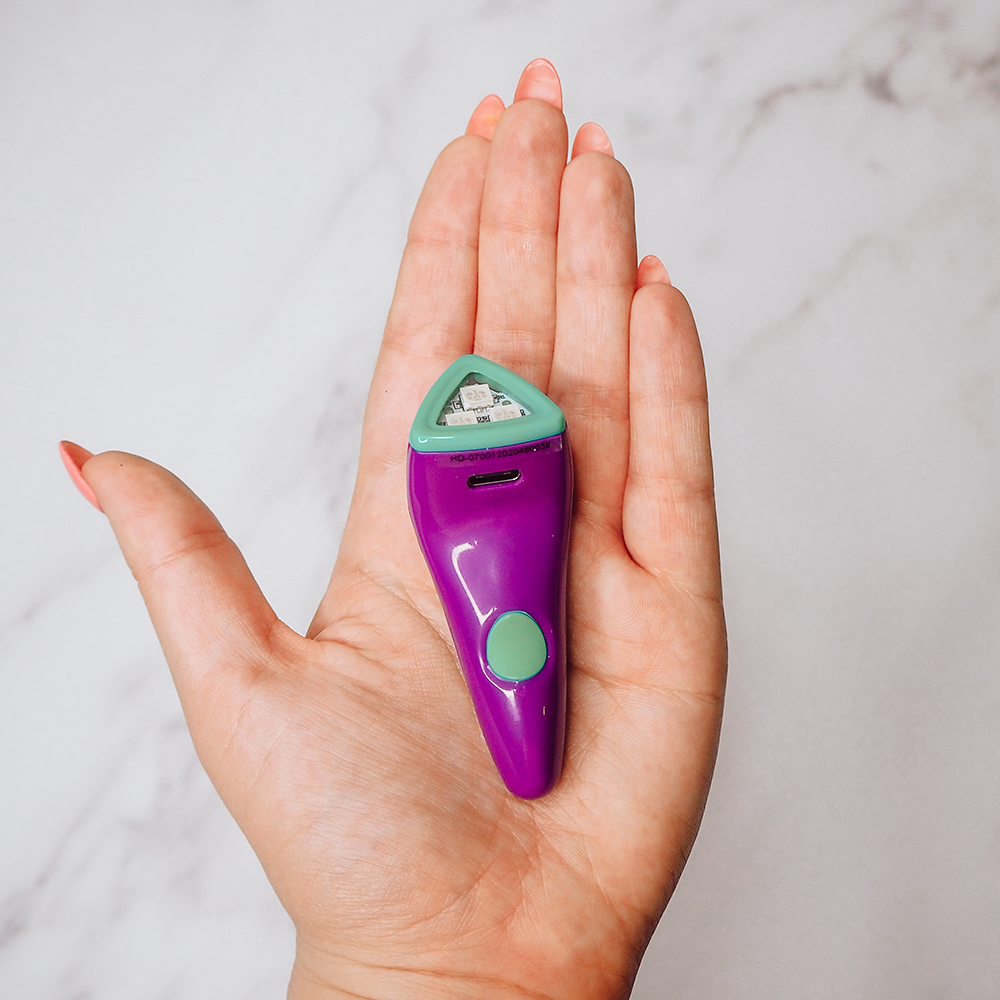 Bring the spa experience and great skin results directly to your home and loved one with DemarkQ POW. This is a mini FDA-approved LED light therapy device that helps reduce redness and inflammation and gets rid of underground and fully formed spots. Although small in size, this tool is powerful, lightweight and travel-friendly, meaning your special someone can keep their skin clear while they're on the go.
Use my exclusive discount code 'SARAH12' for 12% off! This saves you £5.25/$7.08, bringing the LED light therapy device down to £38.46/$51.92.
If you want to hear about my own experience of using this device, check out my blog post here.
Yorkshire Lad Medium Luxury Gift Hamper
£45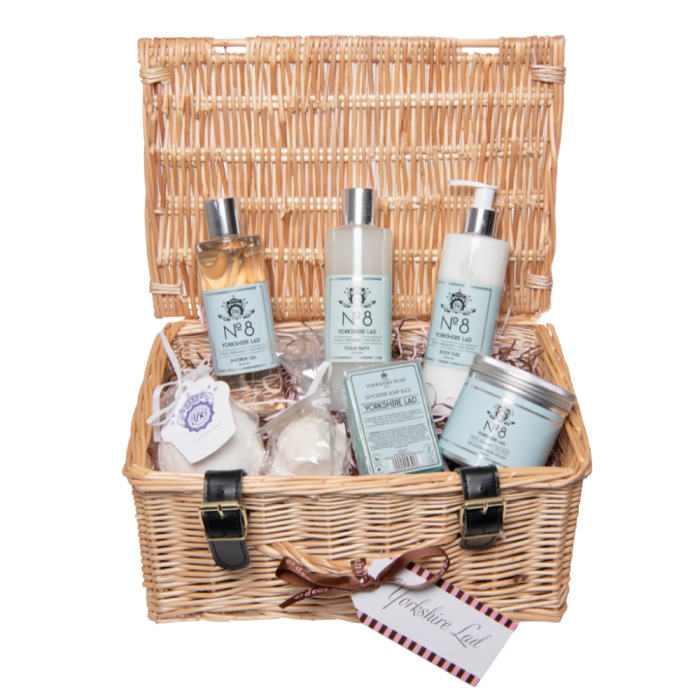 This luxury hamper from the Yorkshire Soap Company contains a wide range of soap gifts and bath products. Designed for men, this beautifully presented hamper contains a shower gel, bath foam, body fuel, cream body polish, bath bomb, soap bar, and bath truffle for the ultimate pampering and relaxation experience. Blending woody and refreshing notes, Yorkshire Lad is a masculine scent with notes of zesty lemon, bergamot and oud wood.
Oculus Quest 2, All-In-One Virtual Reality Headset and Controllers
£299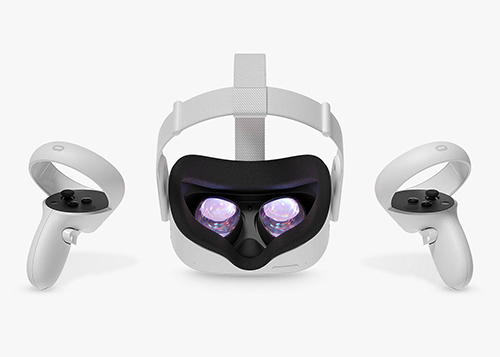 If your loved one is a fan of everything tech, the Oculus Quest 2 VR headset and controllers set would be an ideal Valentine's Day present. This neat VR kit doesn't require a PC or console to set it up. Simply set it up with your smartphone and jump into virtual reality. VR is super fun and can be enjoyed alone, or with family and friends. This one boasts a fast processor and a high-resolution display for a next-level VR experience.