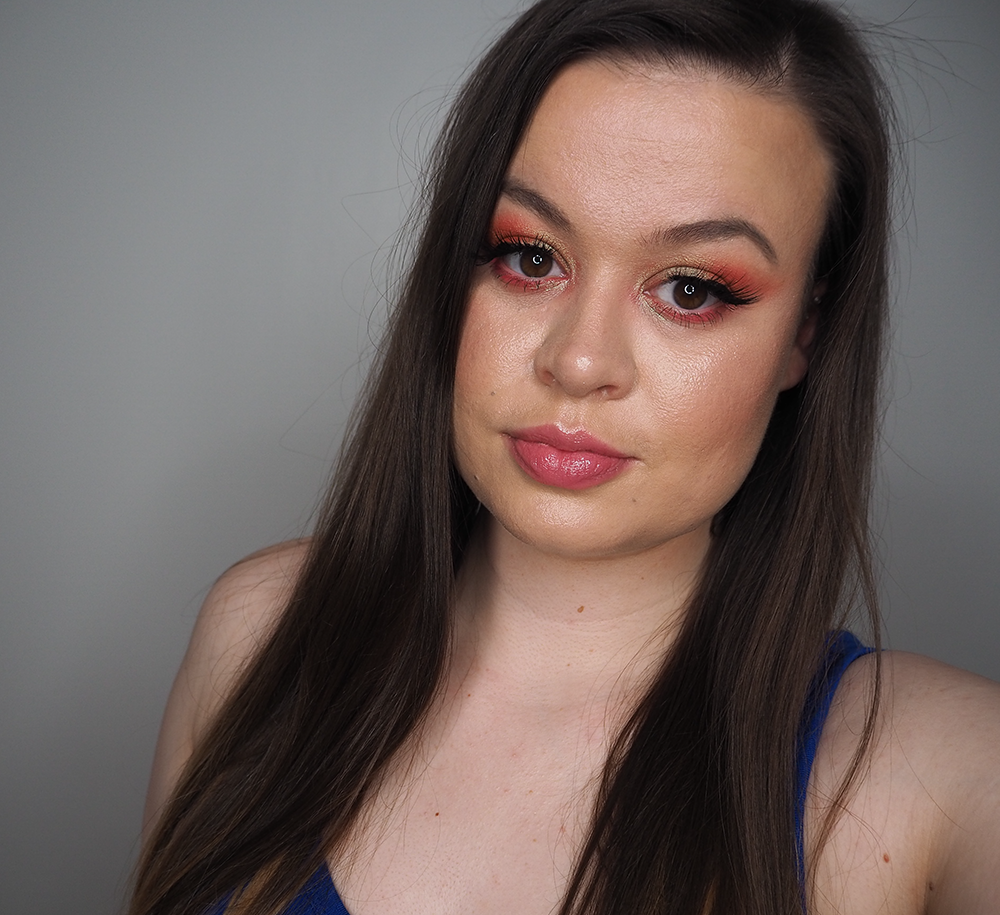 I've got a bright eyeshadow look to share with you today with a full face of makeup using only black-owned brands.
I really enjoyed creating this makeup look and sticking to a theme. Unfortunately, besides a handful of big black-owned makeup brands, these brands often don't get the recognition they deserve. So I think it's important to shine a spotlight on black-owned makeup businesses, as some of the products are truly incredible and it's important to make sure the makeup world is as diverse as possible.
Some of the brands in this post are well known, but some of them are indie makeup brands, so there's a nice mix of products to choose from. There are definitely a lot of fab makeup products in this post for you to add to your collection. I hope you enjoy reading this post and like the look I created!
** This post contains some affiliate links. This means at no extra cost to you, I earn some commission if you purchase a product through my link. All thoughts are my own, though, as always. If you want to find out more, visit my affiliate disclosure page **
Black-owned makeup brands used
To create this makeup look, I used a combination of the following brands:
If you'd like to see how I used each black-owned makeup brand, then keep on reading.
The makeup look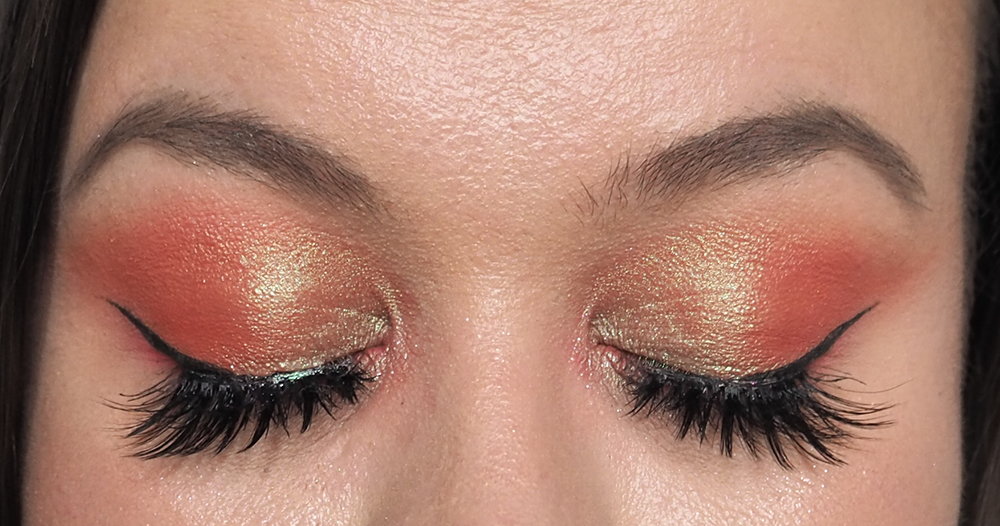 For my base, I kept it pretty matte with the foundation, as I'd primed with a dewy primer, so I didn't want to look overly glowy. After setting my base using my newly purchased OPV Beauty Translucent Setting Powder – which is really great at keeping your makeup in place all day – I then sculpted my cheeks using my trusty Fenty Beauty Cheeks Out Freestyle Cream Bronzer. This bronzer is fantastic as it's very easy to manipulate and blend, so you can place the product exactly where you want to.
After bronzing, I continued using Fenty Beauty for my blusher and highlighter (a full product breakdown can be found below). Next, I moved on to eyebrows. I used the Uoma Beauty Brow-Fro Precision Pencil in shade 4. This eyebrow pencil is incredible because it's soft and easy to blend, so you don't get any harsh lines. Plus, the shade is a perfect match for my brows.
After priming my eyes, it was time for my favourite part of any makeup look – the eyeshadow. I used one of my favourite eyeshadow palettes in my collection, which is the Juvia's Place Mini Magic Palette. This eyeshadow palette is affordable, richly pigmented, and contains a unique mix of warm- and cool-toned shades. I used the matte warmer red/orange shades to create a wing and then blended this out with the lightest matte shadow from the palette to remove any harsh lines and to ensure an even blend. For the stunning shimmer duochrome, I used the TWOK London Loose Eye Shadow Pigment in Wifey*.
To finish my eye makeup, I added some liquid liner, mascara and false lashes. Then to complete the entire black-owned makeup brands look, I applied the Pat McGrath Labs LUST: Gloss in Divine Rose. This lip gloss is super comfortable, makes your lips look juicy, and is a sumptuous shimmery plum shade.
I'm super happy with the overall makeup look. I love bold eyes and a natural lip combo. It's also reminded me to pick up more of my black-owned makeup products, particularly some of my eyeshadows!
Products used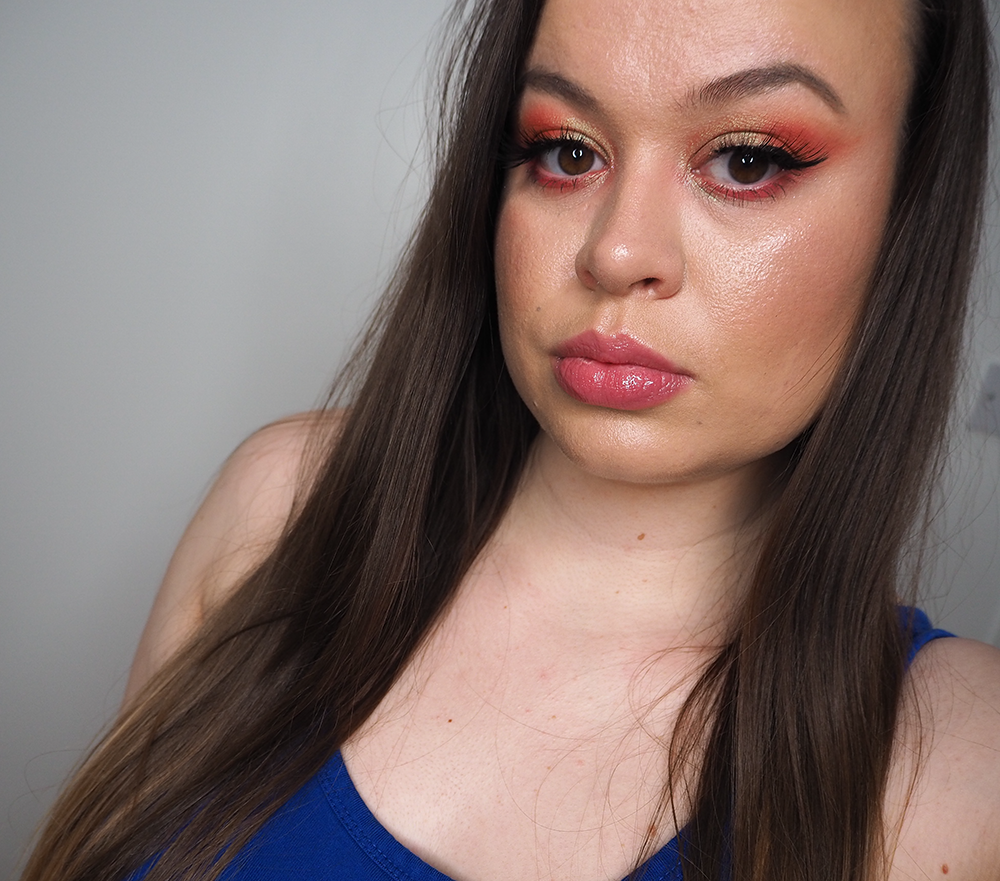 Base
Cheeks
Eyes
Lips
Final thoughts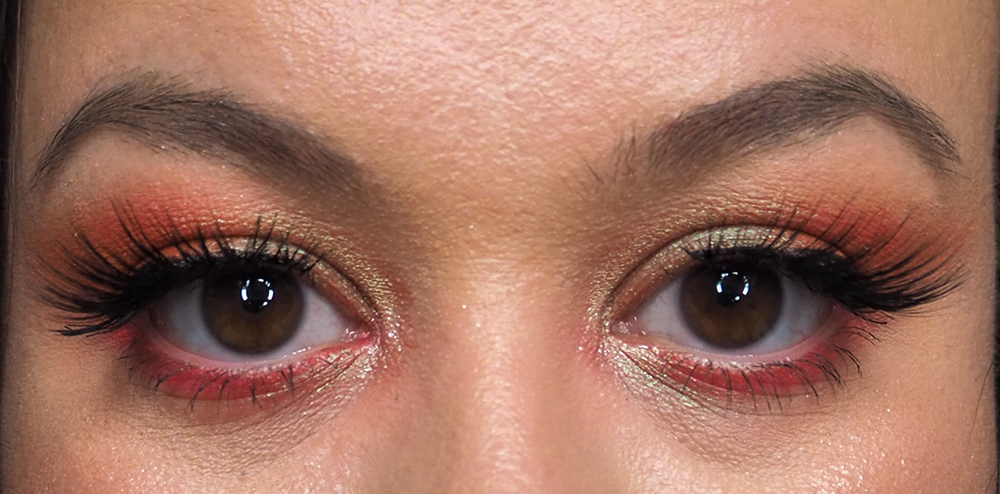 I love how my black-owned makeup brands look turned out! It was fun doing a makeup look sticking to a specific criteria too. It's definitely something I'll be doing more of in the future.
Want to buy some more makeup products from black-owned businesses? Why not check out my 2 comprehensive round-ups here and here?
---
Do you like this makeup look? And are you more of a bold lip and natural eye kinda person or a bold eye and natural lip kinda person? I'm curious to hear your thoughts in the comments