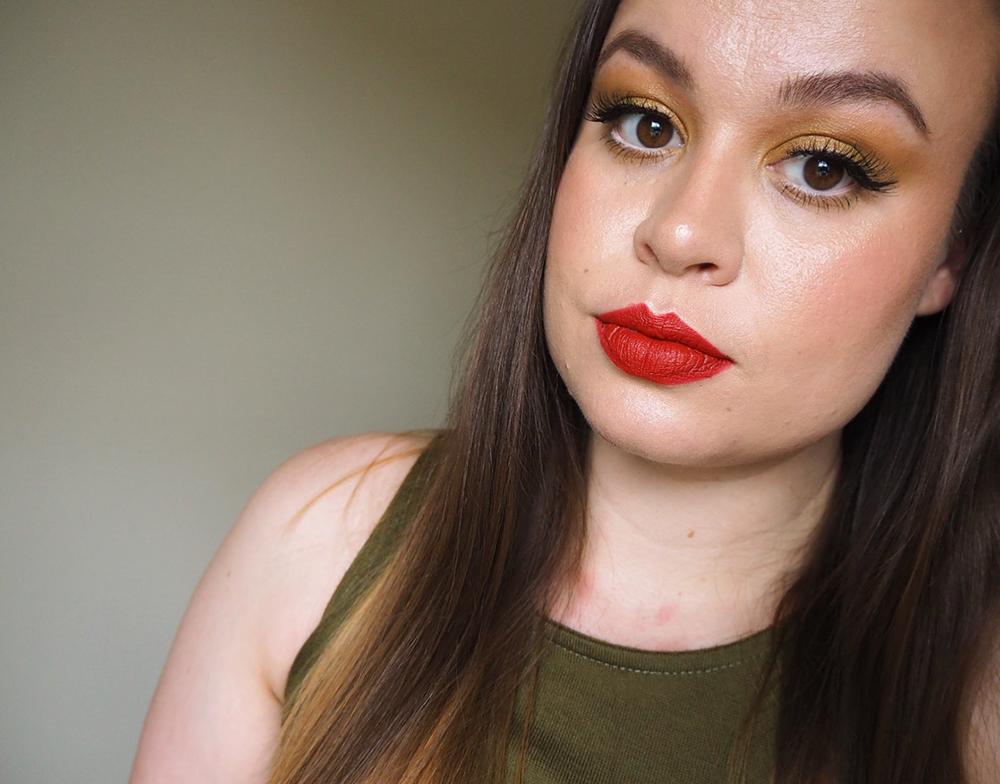 It's that time of year again where I share my achievements – career, personal and blogging – from the past 12 months and this time for 2021.
I like these reflective blog posts because it gives me time to sit back and think what's been good about this past year? Although I have a positive outlook on life, I rarely consider what I've achieved. And really, you can get a lot done in the space of 12 months, so there's been a fair few points I've included in this blog post.
People tend to be self-critical and think about what could be better or what went wrong. So, I absolutely encourage you to think about your achievements from the past year. Whether big or small, there are always positives to take from life, and these reflective exercises are great for self-love and confidence.
Here's what I've achieved in 2021, and I'm feeling really great as I write this post. Let's share positivity, self-love and kindness this Christmas and beyond!
1. Used up 7 makeup products so far
As part of my project pan 2021, I've managed to use up 7 makeup products so far. I'm going to share my final progress report at the end of this year, and I'm confident I'll use up at least one more makeup product before then. I'm really pleased with my progress, as I've managed to reduce my makeup collection and use up old products. Stay tuned for my final results!
2. Worked with 48 brands
Since starting my blog, I've worked with a total of 48 brands, with several more collaborations in the pipeline. I'm so proud of this achievement. Working with loads of different companies has been fun and a great experience. I've also received some holy grail products because of these partnerships, so I'm very pleased.
As part of these collaborations, I've managed to secure some pretty neat exclusive discount codes too. Head over to my exclusive discount codes page to get some money off your next haul from awesome brands like Maysama, Fraîcheur Paris, Stylevana, DemarkQ, and loads more!
3. Moved house successfully… again
Me and my boyfriend have successfully moved house again. It was stressful, but I'd say it was a resounding success. Everything went smoothly, and we love our new property. It's got a nice big kitchen, which is great for a foodie like me who loves cooking. In fact, I love cooking so much that I've even considered starting a food blog in the past!
4. Had my terrible appendix removed
This year, I managed to get appendicitis. And it was absolutely awful and agonising. I had to have my first ever surgery – an appendicectomy – and I hope it will be my last operation too. Although there were a few hiccups along the way (I managed to catch an infection post-surgery, yay me), I've made a full recovery now, so this is an achievement in itself. I'm very happy knowing that I can never have appendicitis again! I know getting appendicitis is certainly not an achievement, but I'm happy with my full recovery.
5. Got really positive feedback from work
At work, we're relaunching one of our print magazines, for which I'm solely responsible. As part of my job as a magazine editor, I have to speak to contributors and create in-depth articles. I've had some really positive feedback about the content I'm creating and people seem to be very excited about the magazine. I'm feeling great about my work!
6. Levelled up my makeup skills
This year, my makeup skills have improved. Part of this has been through trying some new looks from the KJH academy and the other part of this has been through experimenting with different products, colours and looks.
#KJHacademy is a weekly event on Instagram, which the popular and influential celebrity makeup artist Katie Jane Hughes runs. Each week, she challenges makeup enthusiasts to recreate her makeup look, and then she shares her top 10 looks from the week on her Instagram page. It's free to participate in, and it gives you the chance to try some new looks and techniques. I absolutely love it!
Here's one of the #KJHacademy looks I recreated:
I loved this Sophia Loren makeup look and learned some new makeup techniques from participating in this trend. Although mine's nowhere near as good as Katie's look, I'm still pleased with how the look turned out!
7. Wrote some sponsored blog content
This is the first year where I wrote some sponsored blog content. A couple of brands paid me to write some content for them. Getting paid for what I love doing – writing – has been absolutely fantastic. I still only ever accept sponsored content that I genuinely want to write and feel will be valuable for my audience.
I wrote this paid blog post for a fantastic luxury Italian online retailer called Mozzafiato. I'd absolutely encourage anyone who appreciates the quality and long-standing excellence behind Italian beauty brands to check Mozzafiato out, as it has a unique and gorgeous collection of skincare, home, fragrance, grooming, bath, body to indulge in. And there are some really affordable yet high-quality products to choose from too!
8. Saved more money towards buying a house
COVID really scuppered my plans to buy a house this year, as housing prices went through the roof. They were absolutely ridiculous, and it personally wouldn't have made sense for me to buy a house in 2021. However, I've still managed to save a lot of money towards buying a home in the past year, so that's an achievement.
9. Secured some big brand collabs
In 2021, I've also achieved some collaborations with some pretty big brands, which I'm super excited about. Check out some of the content I've created below for some pretty big brands:
I've also worked with major Korean skincare retailer Stylevana. Check out one of my Instagram posts below to see some of the awesome products I've been gifted by the brand this year:
10. Gained muscle and strength
This year, I've focused on being active. Although my exercise progress hasn't been a straight line (sometimes I'm very much on it, and other times I'm just not as motivated), I've definitely got stronger and fitter overall. This is through a combination of yoga, HIIT (Insanity is an absolute killer!) and weight training. I'm not at where I'd like to be in terms of fitness and appearance, but I'm getting there.
11. Had more than 110,000 blog views in 2021
I'm happy to say I've had over 110,000 blog views in 2021 so far, which is likely to be more than 120,000 views by 31st December 2021. For somebody who blogs as a hobby (I'd love blogging to be a full-time gig, but I'm not there yet), I'm very proud of this figure. Hard work pays off!
12. Survived COVID-19
And finally, I managed to survive the dreaded COVID-19 this year. It was horrible, but it's all over now and I've got no lasting symptoms thankfully. For me, it was like having a very bad case of the flu, but it was never anywhere near critical. I also never lost my sense of taste or smell, so there's that too!
---
What's your biggest achievement of 2021? I'd love to hear your comments