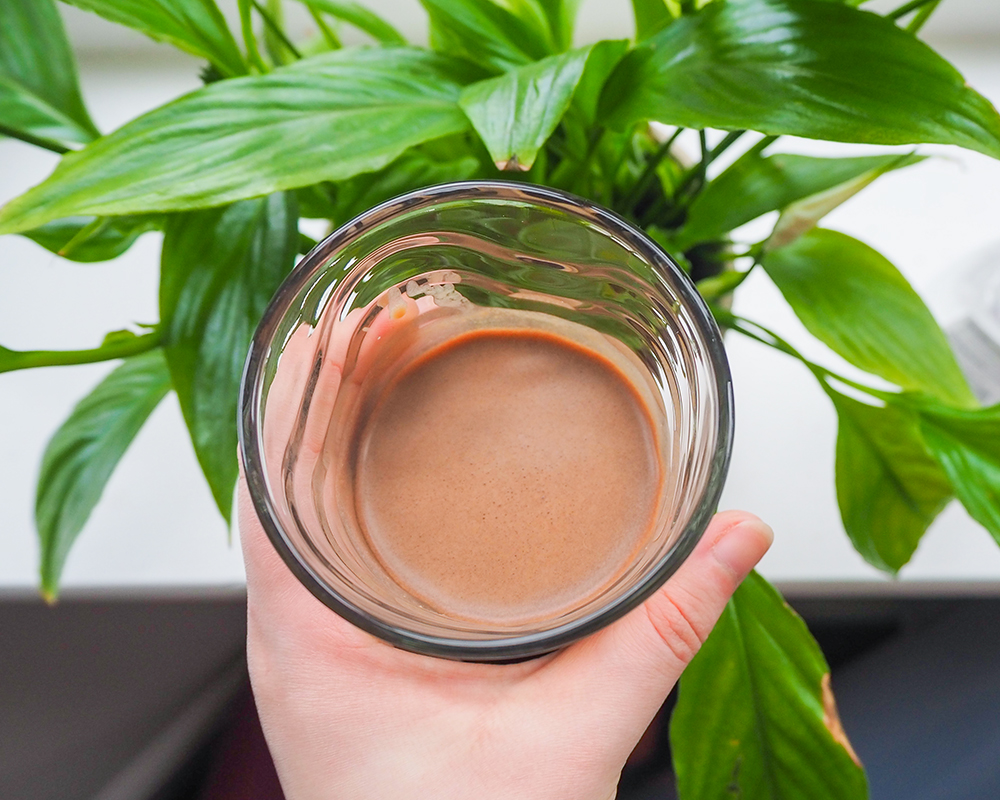 I've got a bit of a different blog post for you today as I'm going to be reviewing the BOXD Vegan Protein Shake. As always, I'd like to say a big thank you to BOXD for sending me this product to check out.
I love trying new, quick and healthy recipes, especially breakfast recipes. Having protein powder is a great way of increasing your protein intake, particularly for people who work out a lot. However, most of the protein powders I come across are not vegan, so the BOXD Vegan Protein Shake helps fill that gap in the market.
The sachets are also ideal for vegans who struggle to get enough protein in their diet as these sachets can serve as a convenient protein boost.
But are the BOXD plant-based protein shakes truly filling and delicious or are you better off sticking with lentils, beans and nuts? Please keep on reading for my honest thoughts.
** This post contains some affiliate links. This means at no extra cost to you, I earn some commission if you purchase a product through my link. All thoughts are my own, though, as always. This helps make my blogging dreams possible, so thank you so much for your support. If you want to find out more, visit my affiliate disclosure page **
What is BOXD?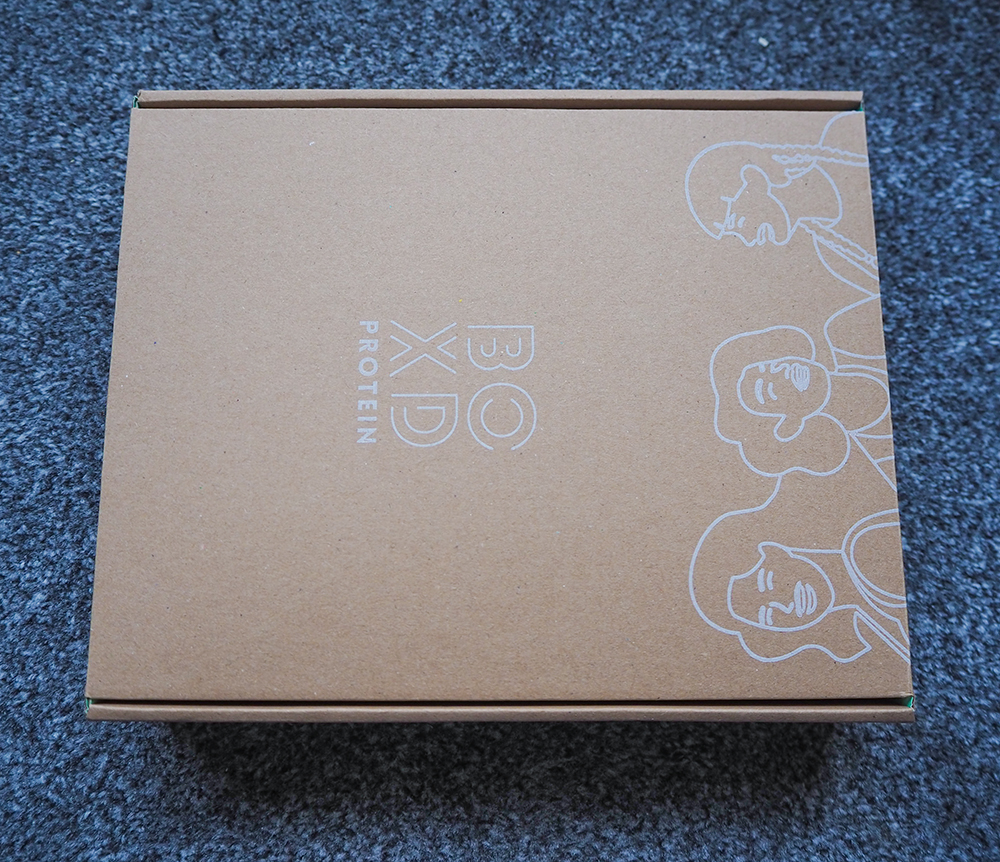 BOXD is a wellness shake company that is designed for the modern woman. Each multi-nutrient blend promises to contain high-quality ingredients while being eco-friendly with biodegradable sachets.
In a world where women are doing it all, whether you're working out, running companies, being mothers (or even all of the above!) and time to focus on you and your health is in short supply , it doesn't hurt to have a nutrition packed shake that gives you a boost when you need it most.

BOXD
The company strives to make healthy nutrition simple for all women as well as be sustainable in the processes and materials it uses.
BOXD's website frequently reinforces the message that health is not a body shape or size but rather a lifestyle comprising of physical health, mental health, and emotional health. It also promotes body positivity and the importance of feeling good in the skin we're in.
Vegan Pea & White Hemp Double Chocolate Brownie Protein Sachet ingredients and claims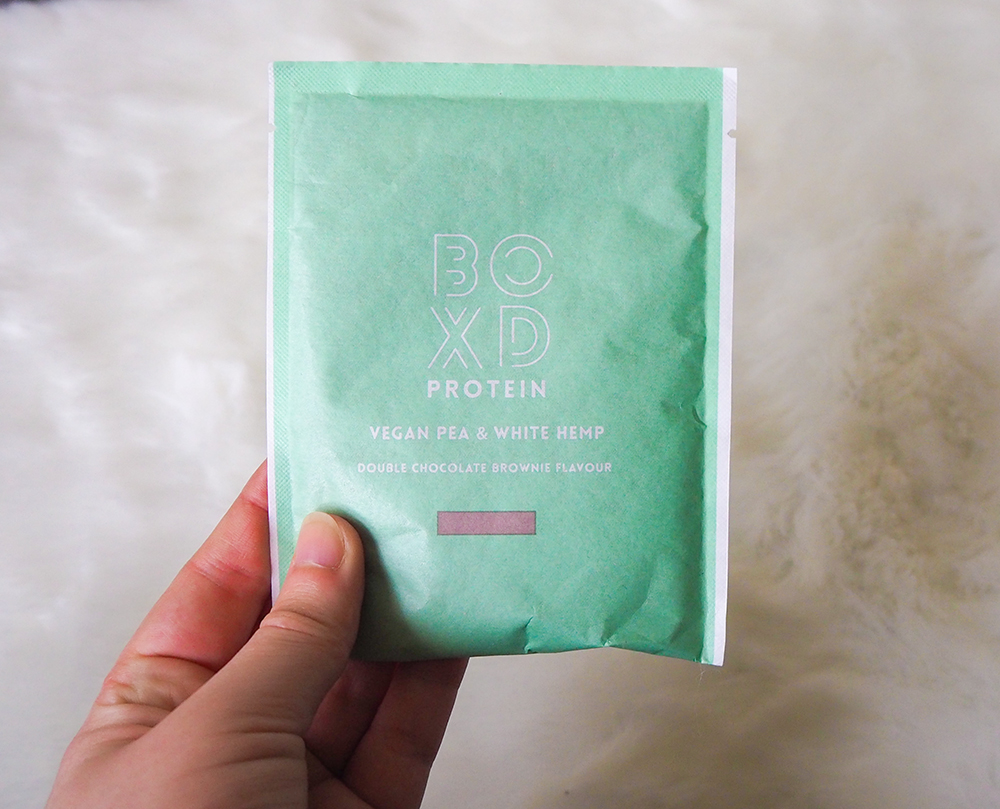 This plant-based shake promises to be tasty and silky smooth while packing in the nutrients your body deserves. It also claims to make you feel great on the inside and outside.
A perfect blend of pea protein and the super seed white hemp, come together to deliver 21 grams of protein per serving.

BOXD
The vegan shakes are free from any GMOs and do not contain any added sugars or artificial sweeteners.
Full ingredients for the Double Chocolate Brownie flavour
Pea Protein Isolate, Xylitol, Raw Cacao, Hemp Protein, Natural Flavouring, Golden Flaxseed, Potassium Gluconate, Calcium Carbonate, Thickener: Guar Gum, Magnesium Bisglycinate, B Vitamin Complex: Thiamin, Riboflavin, Niacin, Pantothenic Acid, Pyroxidine, Biotin, Folic Acid, Cyanocobalamin, Vitamin D3 (as Cholecalceferol), Iron (as Ferrous Fumerate), Vitamin C (as Ascorbic Acid), Sweetener (from Natural Sources): Steviol Glycosides, Emulsifier: Sunflower Lecithin, Zinc Gluconate
How I've been using the BOXD Vegan Protein Shake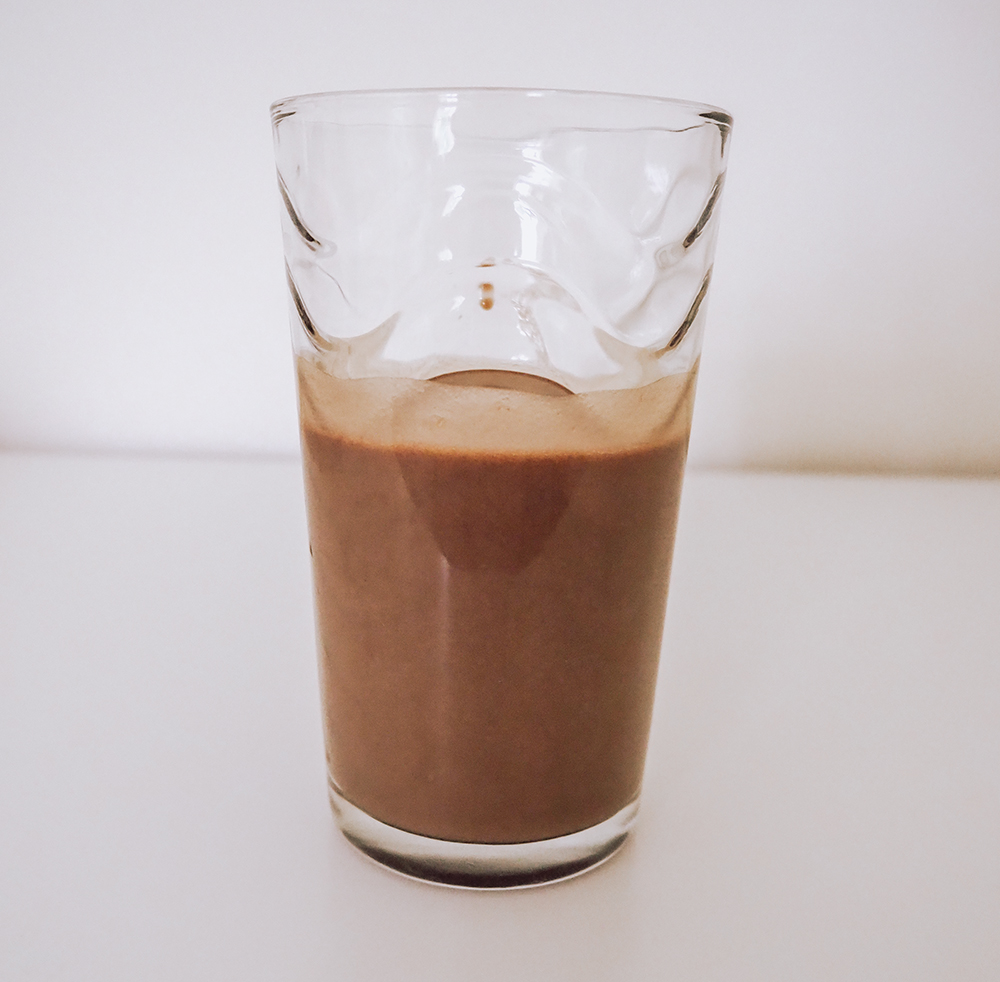 I make healthy smoothies pretty much daily for breakfast, so I've been adding these plant-based protein sachets to my blender. You can check out some healthy breakfast smoothie recipes I use here but I will be sharing an updated list shortly.
One of my current favourite smoothie recipes contains yoghurt, hazelnut milk, banana, coffee, almond butter, cinnamon and vanilla, and adding this BOXD protein sachet honestly takes it to the next level. It gives the smoothie a creamier, silkier and more chocolatey taste. And I'm obsessed with it. I've been making BOXD's Nutty Winter Smoothie Bowl recipe and that's very tasty too.
You can also just add the vegan chocolate protein powder to water for a quick boost. The less water you use, the sweeter and thicker it will be. Having a sweeter vegan protein shake is definitely my preference!
My thoughts on the vegan protein sachets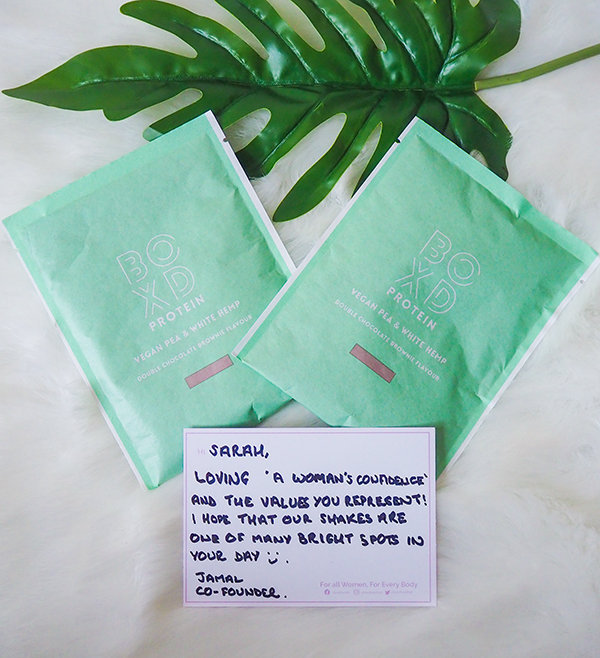 I'm genuinely so impressed with the BOXD Vegan Protein Shake. The double chocolate brownie flavour tastes amazing and I love the silky smooth texture. It also blends well, so you're not left with a powdery drink.
Even when you mix the sachet with just water, it still tastes really nice. It's not sickly sweet or artificial tasting at all but is still sweet enough that you don't feel like it's a chore to drink it.
I like that each sachet is one serving too. This means that if you own a protein shaker and want to make a drink on the go, you can simply add in one of the sachets to water for a fast and healthy drink. Each sachet is fully recyclable, so you can just toss it into a recycling bin when you're done.
The message that BOXD is spreading about body positivity and what a healthy lifestyle looks like is also fantastic. It's important to encourage people to feel good about themselves and I'm so happy to see BOXD share this message. No guilt-tripping is in sight. I like that the protein sachets are aimed at the modern woman but the truth is, anyone would enjoy these sachets.
Delicious, convenient, eco-conscious, spreading positive messages and healthy? Yes, please!
When my current sachets run out, I will definitely be subscribing to receive some sachets every 6 weeks. Whether you're heavily into fitness or not, if you want a multi-nutrient boost, I would thoroughly recommend the BOXD Vegan Protein Shake.
Where to buy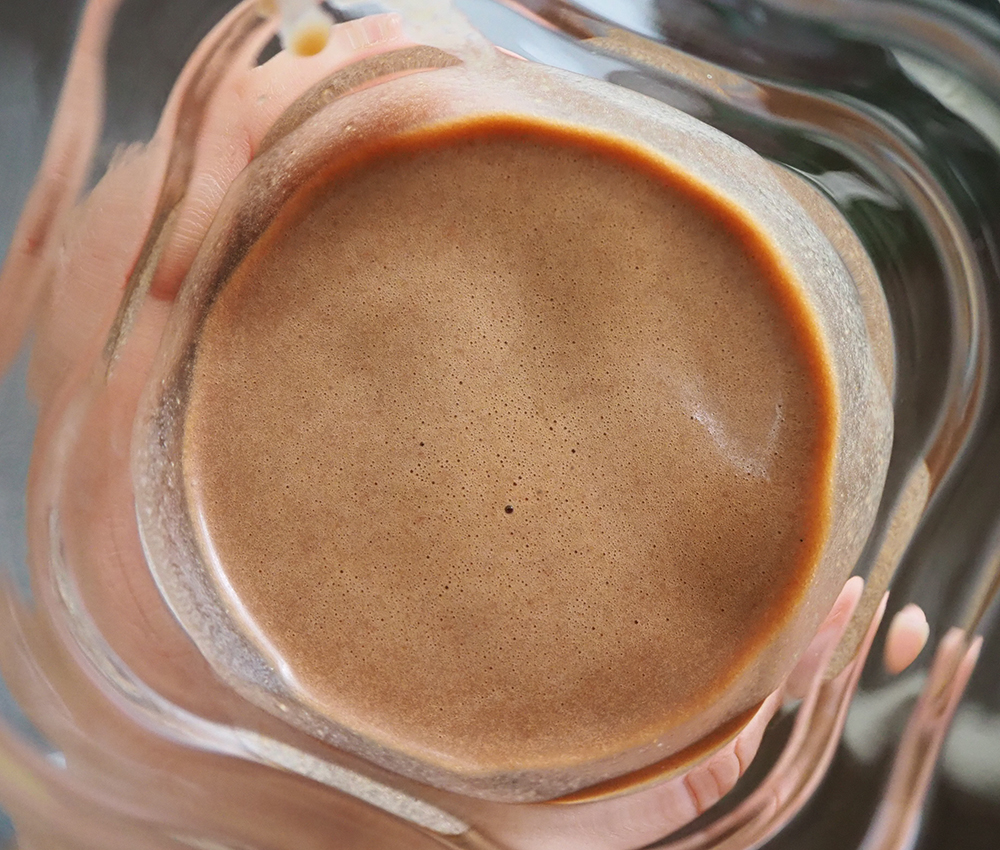 There are different sizing options available for the BOXD plant-based protein shakes, all of which can be purchased from the company's website. In the vegan line of protein powders, you can choose either the double chocolate brownie flavour, Madagascan vanilla flavour, or a combination of the two.
One-time purchase
14 sachets – £21.97
20 sachets – £29.97
30 sachets – £38.97
40 sachets – £47.97
Subscription option
You can choose to receive the sachets weekly, fortnightly, every 3 weeks, every 4 weeks, every 5 weeks or every 6 weeks. The price stays the same for whichever frequency you pick so it just depends how often you think you'll need the sachets.
14 sachets – £19.79
20 sachets – £26.97
30 sachets – £34.97
40 sachets – £43.17
Final thoughts on the vegan chocolate protein powder
BOXD is a great, independent business to support that has great values and makes delicious, healthy and vegan protein shakes.
Rating: 5 stars
I will definitely be purchasing more protein powders in the future to help keep my smoothies packed with nutrients and a sweet double chocolate brownie flavour.
---
What is your go-to breakfast recipe? I'd love to hear your thoughts in the comments below