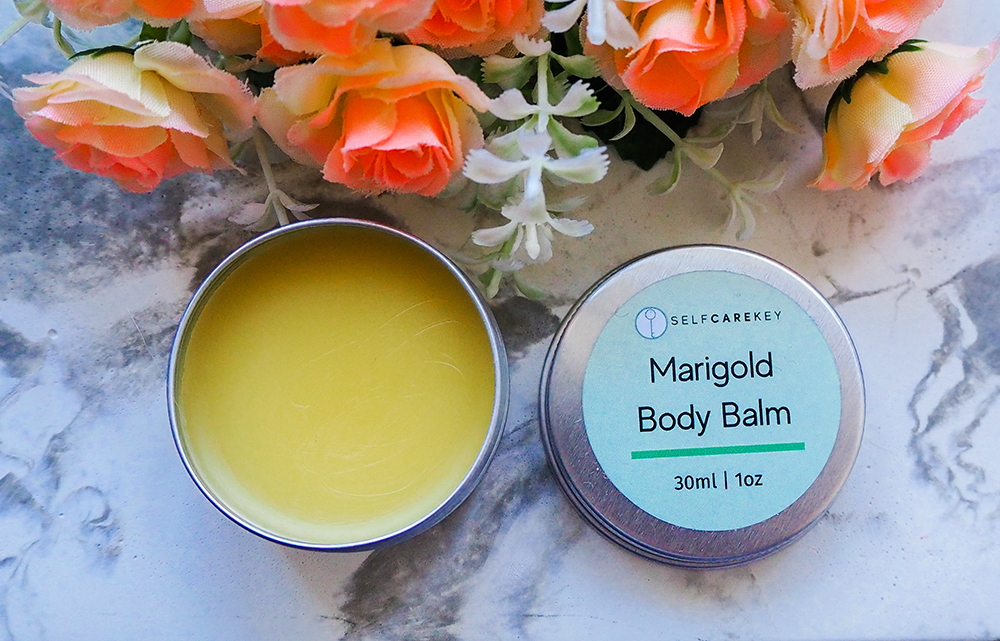 Today, I've got a body care product review for you as I share my honest thoughts on the SelfCareKey Marigold Body Balm.
When they work, body balms are wonderful. They make your skin feel soft, silky and smooth. But some body balms can leave your skin feeling sticky if they don't absorb quickly.
So does the Marigold Body Balm make your skin feel hydrated or is it another greasy balm that you need to avoid? Keep on reading for my honest review of this product.
What is SelfCareKey?
SelfCareKey is an online, female-owned and small business selling skincare tools and products. The founder, Geetanjali Jain, wanted to share all of the tips and products she's learned over the years to help people feel more confident in themselves.
We want to bring back the minimalist lifestyles at fair prices to change the way you think about living a happy, healthy life.

SelfCareKey
SelfCareKey aims to provide excellent self-care products at affordable price pointss. The company is on a mission to spread the word that everyone should take time for themselves and the importance of self-love.
Marigold Body Balm ingredients and claims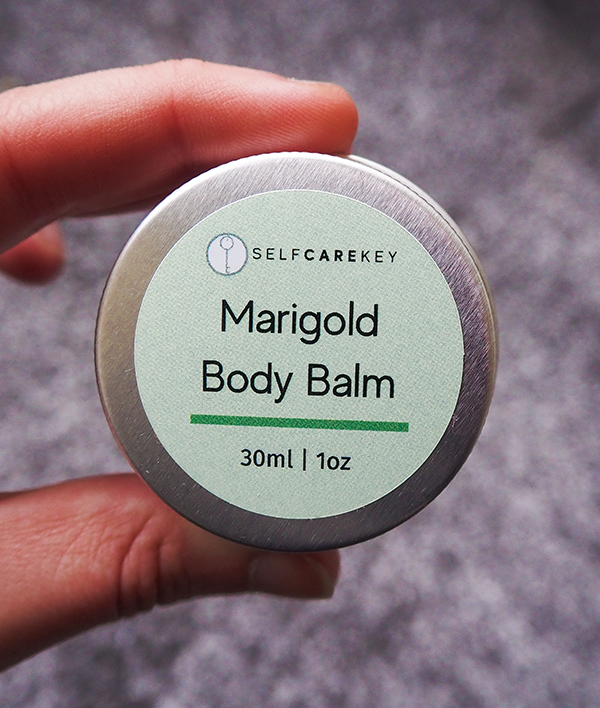 The Marigold Body Balm is a multi-purpose balm that aims to hydrate, soften and replenish the skin. SelfCareKey says that this balm can be used virtually anywhere, including lips, under eyes, elbows, heels, dry skin, rashes, sunburn, itchy skin, after shaving or waxing, and cuticles.
A silky formulation that your skin will quickly absorb to keep itself hydrated.

SelfCareKey
The balm promises to be non-greasy while making your skin dewier and plumper. It also claims to work for most skin types as it only contains a few ingredients.
Key ingredients
Normally, I include the top 4-5 ingredients for skincare and body care products (besides water) to show the most potent ingredients within an INCI list. However, the Marigold Body Balm only comprises 2 ingredients, which are:
Yellow beeswax: a thickening agent that helps soften and soothe the skin
Calendula (marigold-infused) oil: thought to have skin-soothing properties
My thoughts on the SelfCareKey Marigold Body Balm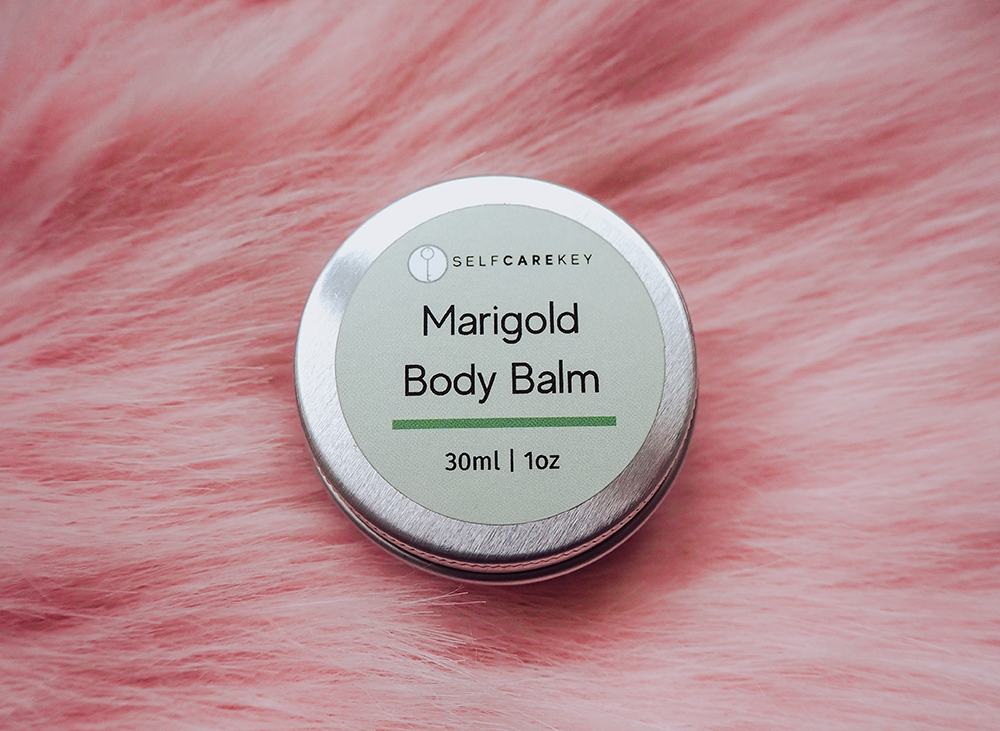 The SelfCareKey Marigold Body Balm has a waxy and somewhat greasy texture but once applied to the skin, melts in quickly and easily. This leaves you with softer, more hydrated and protected skin. Although this body balm isn't greasy once applied, I think people with very oily skin should avoid this product as it does have an oilier texture.
I love the bright yellow colour of this body balm. It has a faint honey and marigold scent. Personally, I like the smell and once applied to the skin, the scent disappears altogether almost instantly. So for people who don't link scented products, you're not going to notice it once applied.
I find that the Marigold Body Balm works best on particularly dry areas. For example, when my feet are especially dry, I apply this balm liberally to help soften the skin. My skin feels more protected and nourished after applying this product and it helps to remove dryness in the long-term. This is great news for people with drier skin.
I tried using this body balm as a lip balm and under my eyes but didn't get particularly good results. Nothing bad happened but you're better off opting for a dedicated eye cream or lip balm.
Overall, I think the Marigold Body Balm does a good job at keeping your skin hydrated and nourished. I've used body balms that I prefer but this one is particularly fuss-free due to the very short ingredients list. For people with sensitive skin, this is always helpful as you can quickly work out whether this product is going to be suitable or not.
Where to buy
There are 2 sizes available in the SelfCareKey Marigold Body Balm:
30ml – $27/£19.70 (I was gifted this size)
60ml with spatula – $38/£27.75
Both sizes can be purchased from SelfCareKey. At the time of writing this blog post, both sizes of the body balm are currently on sale, so if you're looking to purchase one, now would be the right time!
The company ships internationally but you may have to pay taxes and customs, depending on where you live and what you purchase.
Overall, I think the price is decent. If you purchased the 30ml version and used it all over your body daily, I think you'd get through it incredibly quickly. However, if you use the body balm occasionally and just in the areas you need it most, like me, 30ml would probably last around a couple of months.
Final thoughts on the Marigold Body Balm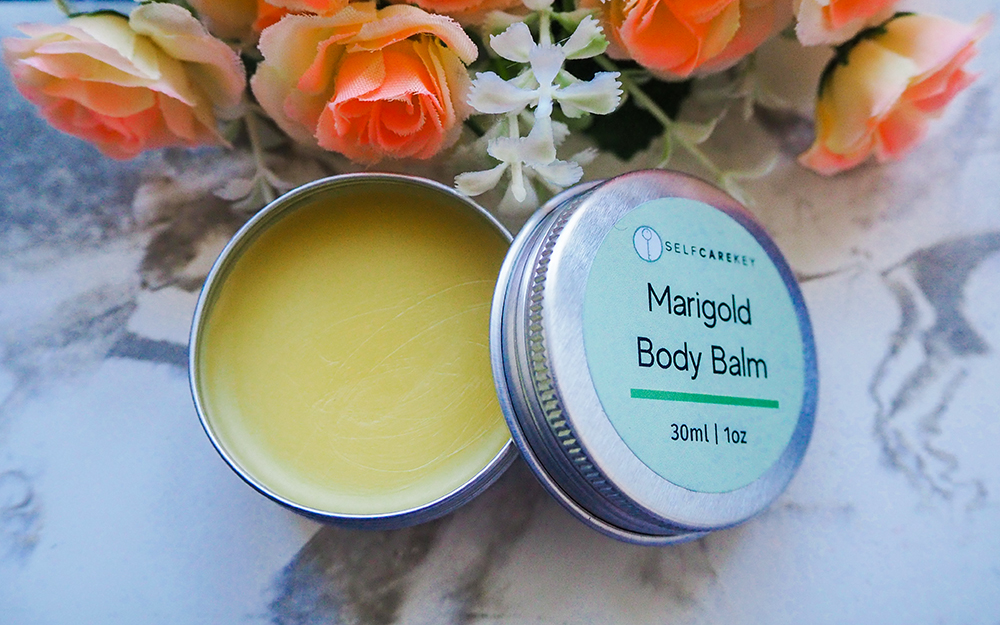 Overall, I think the Marigold Body Balm makes your skin feel more hydrated, nourished and protected. It's easy to apply and absorbs quickly.
Rating: 4 stars
If you've got particularly dry skin, I think you'd really appreciate this product.
---
Will you be picking up one of these body balms? I'd be interested to hear your thoughts in the comments below