I'm all about learning and growing, so these March goals will help me hold myself accountable and continue with my self-development.
In my monthly goals series, I set myself some personal and blogging goals that I'd like to achieve by the end of the month. This gives me something to work towards every month. Something as little as "eating more vegan meals" is still solid progress in my eyes.
So, please keep on reading if you'd like to hear more about what I'm hoping to achieve this month. If you like any of the goals, you should definitely try shooting for them too!
P.S. If you're in the UK and love skincare, you should totally enter my giveaway to win a £50 voucher to spend on skincare products or treatments from dermoi!. You can purchase from amazing brands like Indeed Labs, Heliocare and Osmosis.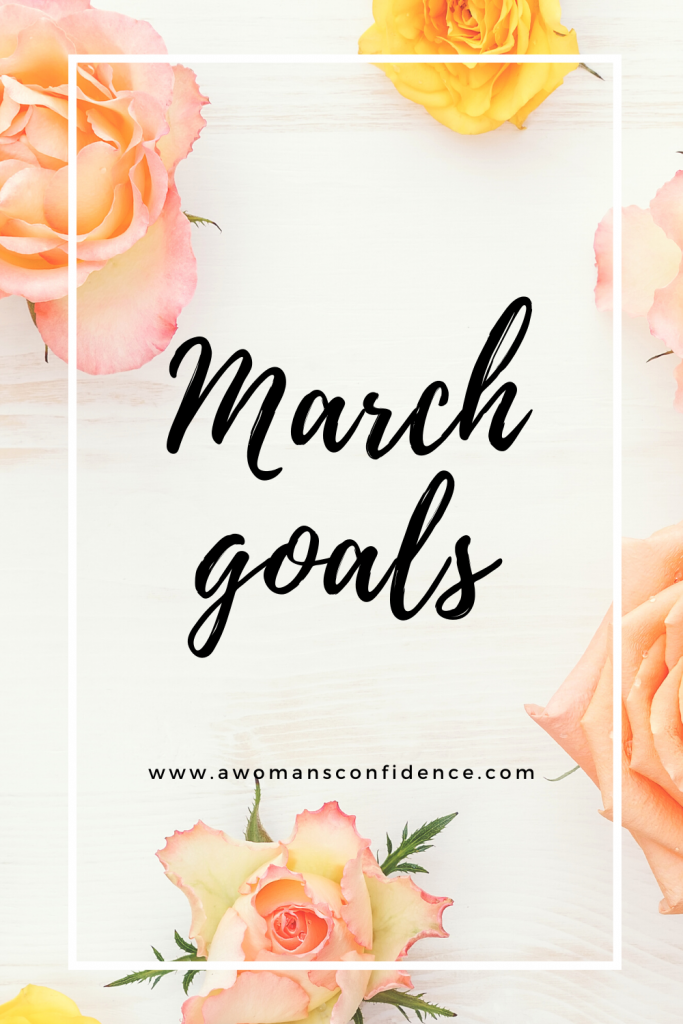 Personal goals
1. Do a beauty no-buy
I've been successful the past 2 months in doing a makeup no-buy and skincare no-buy, respectively. Now, I'd love to do a beauty no-buy this month. This means purchasing no skincare or makeup products. I've got so many products and I just don't need any more.
2. Finish The Scandinavian Skincare Bible
I didn't manage to finish reading The Scandinavian Skincare Bible for my February goals, so I'm hoping to complete this book by the end of this month.
3. Find some more healthy breakfast and lunch recipes
I've been loving making my healthy breakfast smoothies and vegan soups recently. However, as somebody who loves trying different foods, I'd love to find some more recipe inspiration. If these options are vegan, that would be a welcome bonus. If you have any suggestions, I'd love to hear them!
4. Increase how much I train
I have been very happy with my workout schedule recently, as I've been training consistently around 3-4 times a week and going on walks fairly regularly.
However, I'd like to increase how much I train, whether that's the length of my workouts or the intensity. After all, that's how you make progress and get results!
Blogging goals
1. Do some more keyword research
After purchasing Nele van Hout's Keyword Research For Bloggers e-course and learning about how to find the perfect keyword, I'm hoping to take my learnings to discover some awesome keywords to rank for. I've found a few great ones so far, so I'd love to discover some more to up my SEO game.
2. Try to use up another project pan product
There are a few makeup products in my 2021 project pan that I've almost used up, so I'm hoping to finish at least one more by the end of the month. I'm happy with my progress so far but there's still work to be done!
3. Add privacy policy and cookie consent form to site
I've been putting this task off for ages but I do really need to sort out my privacy policy and cookie consent form for my blog. Tedious but necessary, unfortunately.