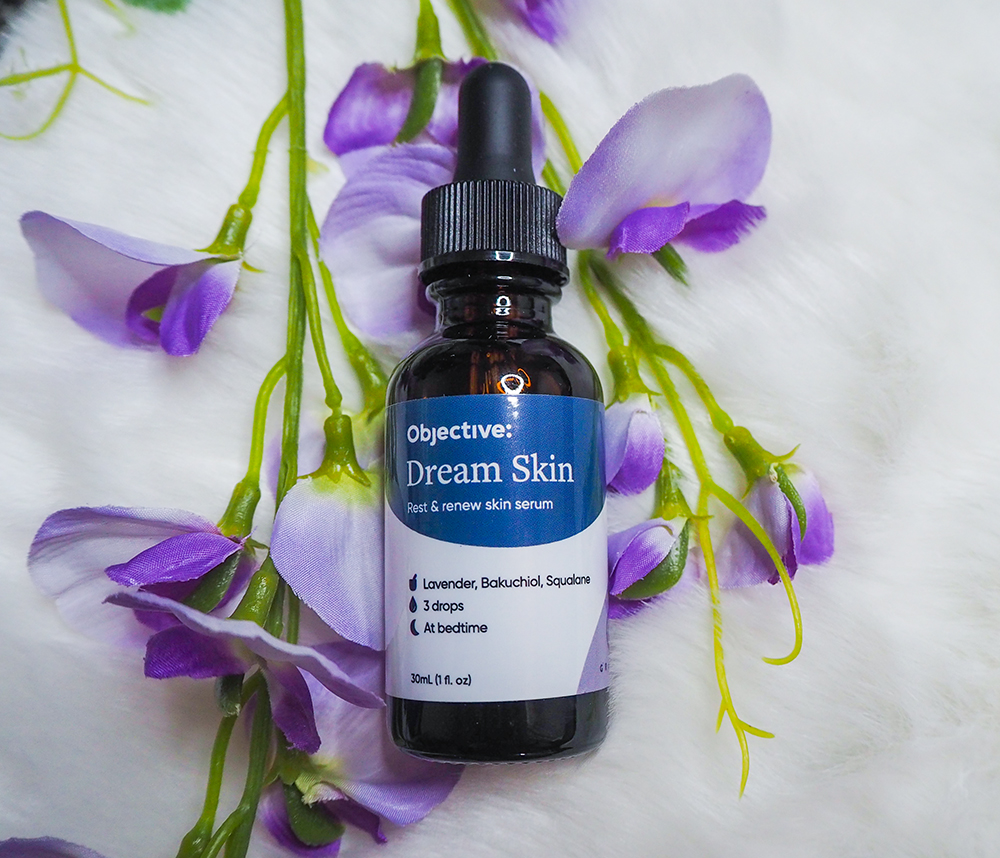 In this blog post, I share my thoughts on the Objective x Gravity Dream Skin Night Serum and whether it really leaves your skin feeling renewed by the morning.
I'd like to say a big thank you to Gravity Blankets for sending me this serum to try. I love seeing the difference serums make to your skin. Plus, I wasn't using a dedicated night-time serum, so this product slotted nicely into my night-time skincare routine.
But are you sleeping on the Objective x Gravity Dream Skin Night Serum or is it a snooze? Please keep on reading to hear my honest thoughts on this serum.
** This post contains some affiliate links. This means at no extra cost to you, I earn some commission if you purchase a product through my link. All thoughts are my own, though, as always. If you want to find out more, visit my affiliate disclosure page **
What is Gravity Blankets?
Founded in 2017, Gravity Blankets aims to provide low-tech, science-backed sleep solutions to consumers across the world. Its hero product – the Gravity Blanket – is an innovative, weighted blanked that aims to improve sleep and reduce stress.
Now, Gravity Blankets sells a range of sleeping and wellness products to help people get a good night's sleep.
Objective x Gravity Dream Skin Night Serum ingredients and claims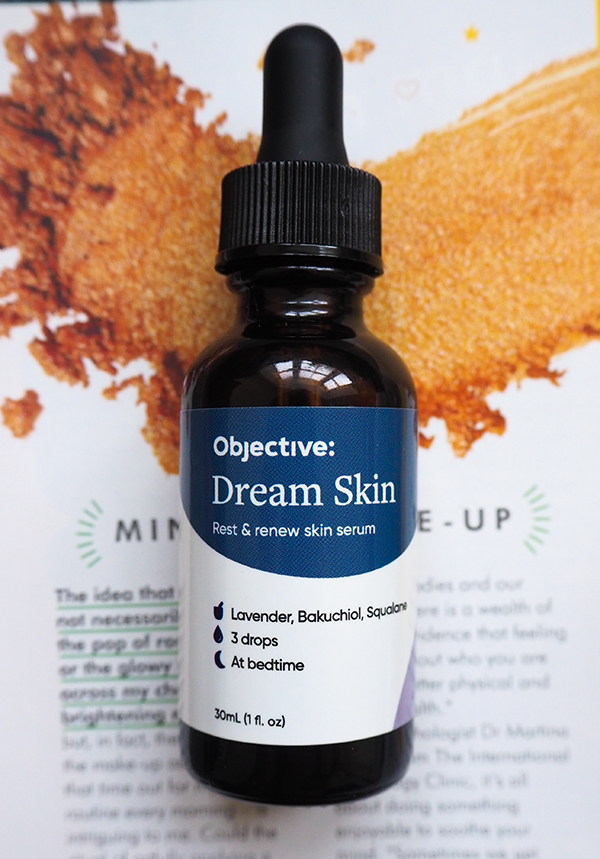 This night-time serum promises to help you relax at bedtime, so that you can catch up on your beauty sleep.
The Objective x Gravity Dream Skin Night Serum also claims to renew your skin while you sleep, reducing the appearance of fine lines and wrinkles, as well as support a brighter and more even skin tone.
Get your beauty sleep, and wake up to better looking skin with Dream Skin

Gravity Blankets
By morning, your skin is supposed to look refreshed and renewed, while feeling softer and smoother.
Key ingredients
Abyssinian oil: a hydrating and lightweight ingredient
Caprylic/capric triglyceride: derived from coconut oil and glycerin, this ingredient is considered an excellent emollient (softening and smoothing the skin) and skin-replenishing ingredient
Squalane: a moisturising ingredient that's also a source of skin-replenishing fatty acids and antioxidants
Bakuchiol: an anti-ageing ingredient that has anti-wrinkle properties, as well as helping to brighten and soothe the skin and even out skin tone
Lavender oil: known for its relaxing properties. As it's got fragrance properties, it could potentially be an irritant to those with sensitive skin
My thoughts on the Gravity Blankets serum
I genuinely love the Objective x Gravity Dream Skin Night Serum more than I thought I would. Not that I expected it to be bad but I just didn't expect it to be so good.
This night-time serum feels like a cross between a serum and facial oil. Although it's lightweight, it's fairly thick and is very nourishing, which gives the vibe of an oil. I love this. For those of you that have tried The Body Shop Vitamin E Overnight Serum-In-Oil, the consistency is fairly similar to this.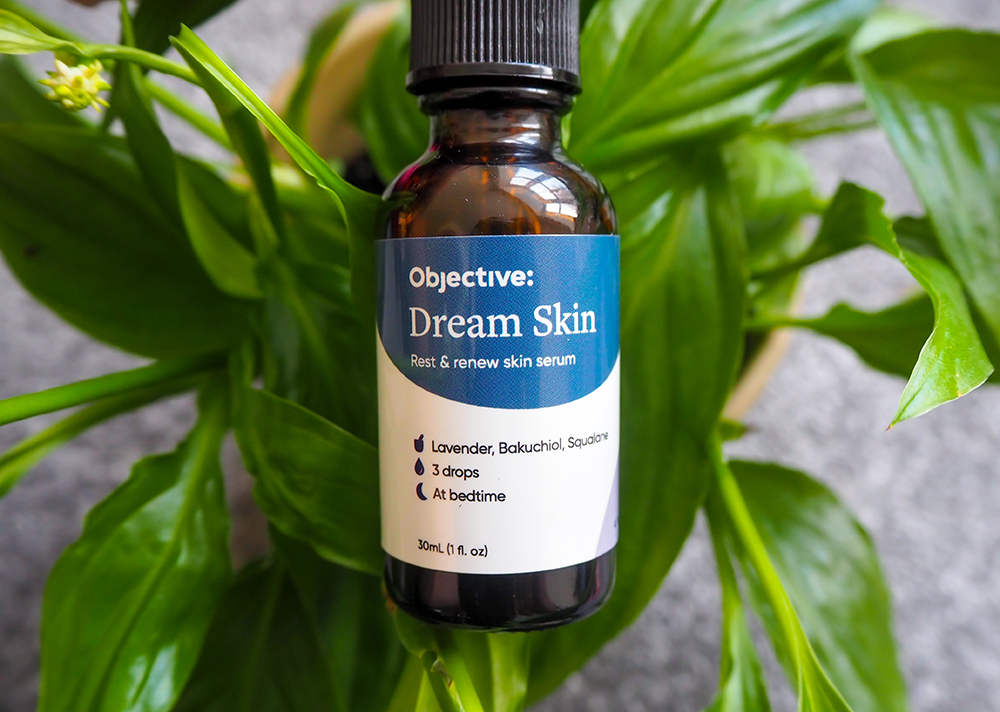 With just a couple of drops, this serum melts into the skin beautifully. It pairs well with the rest of my night-time routine and doesn't ever feel heavy or sticky on the skin.
The scent of lavender is present, without being overpowering. Lavender smells very relaxing to me, which is perfect for bedtime! As I mentioned previously, if you find essential oils/fragrance irritating, I'd avoid this product due to the lavender oil.
Since using the Objective x Gravity Dream Skin Night Serum, my skin feels softer and smoother. My skin tone also appears more even and brighter, although I think this is down to several products in my skincare routine, including the Paula's Choice Azelaic Acid Booster and Sunday Riley C.E.O. Glow.
I don't have wrinkles really, so I can't comment on my personal experience with this particular claim. However, seeing as the serum contains bakuchiol and doesn't have an overly long ingredients list, I'm confident this would help reduce the appearance of wrinkles.
People with drier skin will particularly love the Objective x Gravity Dream Skin Night Serum, although I think it would generally suit all skin types.
Where to buy
Retailing for $45 (£32.50) for 30ml, you can purchase this night-time serum from Gravity Blankets. As well as the USA and Canada, the company does ship to the UK, however, you will be hit with customs charges so be careful.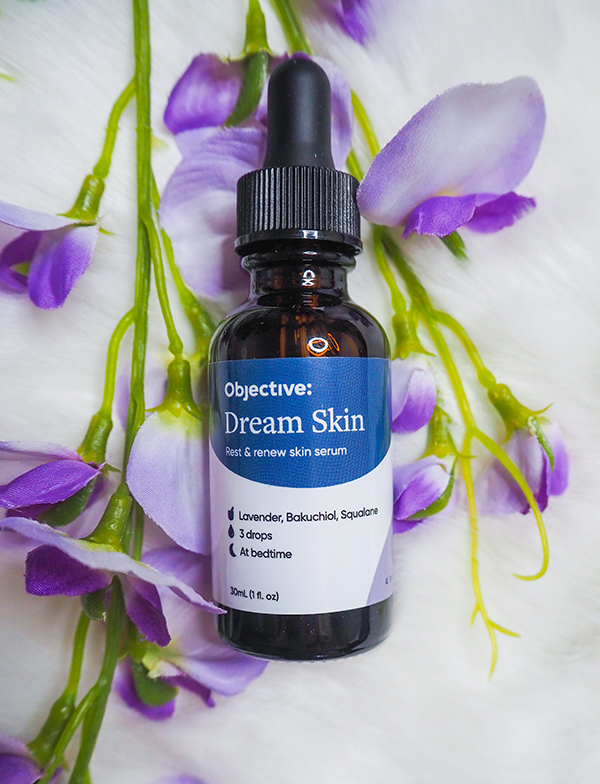 I think this is a good price for the serum. It delivers on all of its claims and the experience is wonderful, nourishing and calming.
Final thoughts on the serum
I love the Objective x Gravity Dream Skin Night Serum and I agree that it leaves your skin feeling renewed by the morning. It exceeded my expectations and I'd definitely repurchase it.
Rating: 5 stars
This night-time serum is a great addition to my skincare routine.
---
Would you like to try out this serum? I'd love to hear your thoughts after reading my review!