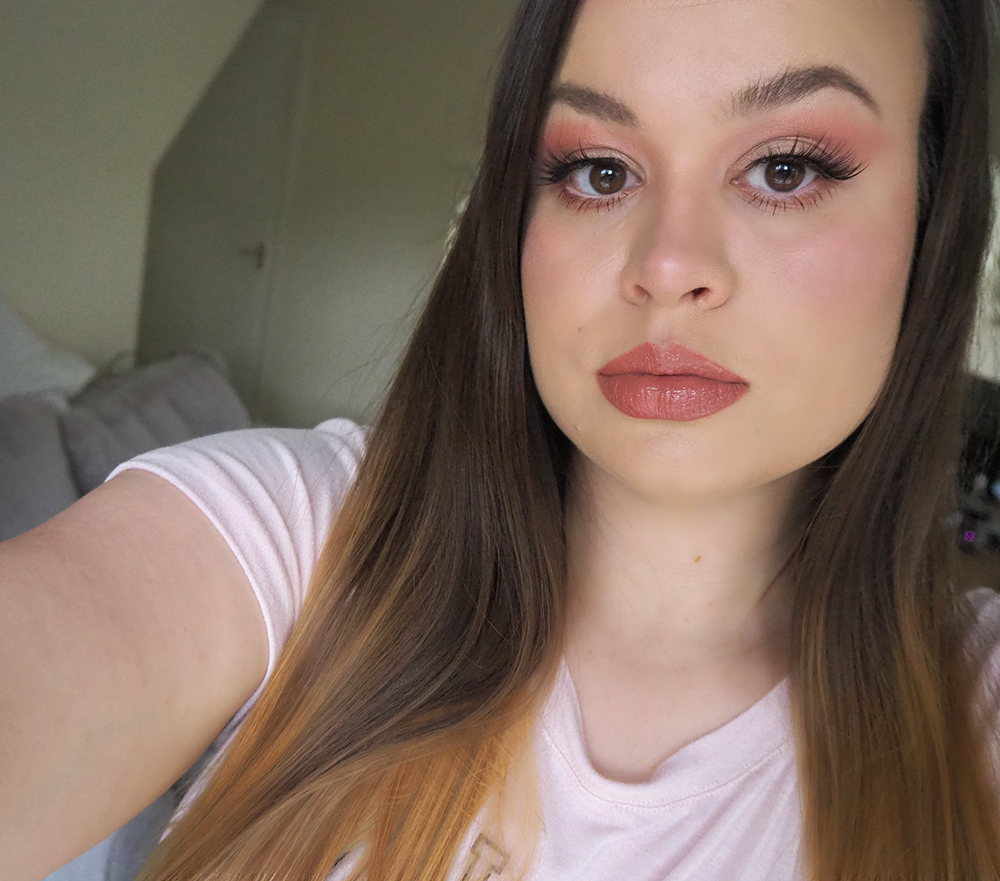 With Valentine's Day just around the corner, I wanted to share this simple and romantic makeup look with you all.
Whilst I created this look with Valentine's Day in mind, this makeup look is for anyone who loves playing around with makeup, whether in a relationship or single. I created this look for me and me only. If something makes you feel great, you should do it as much as you want to.
For a romantic vibe, I played around with soft pink tones for this look, which are my favourite colours. This look was very easy to create and I hope you all like it.
** This post contains some affiliate links. This means at no extra cost to you, I earn some commission if you purchase a product through my link. All thoughts are my own, though, as always. If you want to find out more, visit my affiliate disclosure page **
Products used
Base
Cheeks
Eyes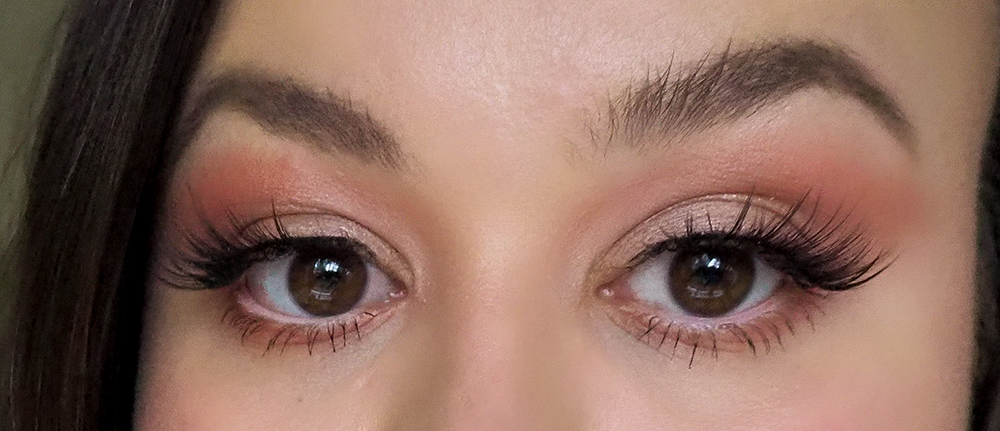 Lips
Creating the Valentine's Day makeup look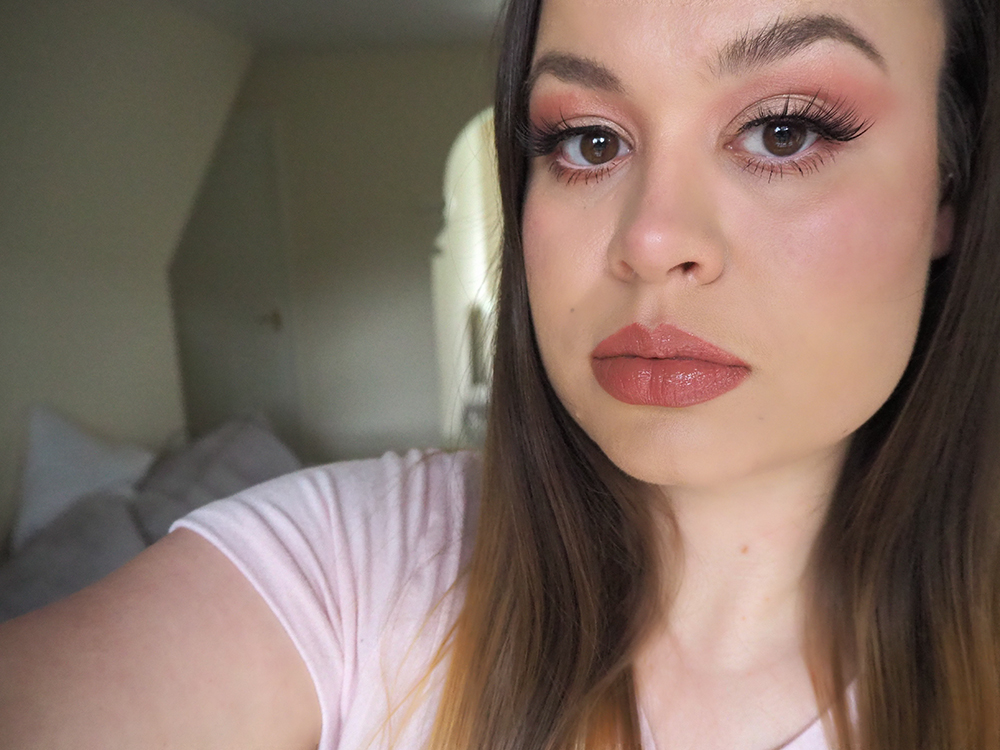 For my Valentine's Day makeup look, I opted for a dewy base and soft pink shades.
To achieve a radiant base, I mixed in the Charlotte Tilbury Hollywood Flawless Filter with my Giorgio Armani Power Fabric Foundation. The Hollywood Flawless Filter is truly amazing. If you mix it in with your foundation, you'll get a stunning 'lit from within' finish.
I also opted for light bronzer and contour with a pretty pink blush. The Nudestix Nudies Bloom in Cherry Blossom Babe is a new addition to my makeup collection and I've fallen in love with it. It's a pretty rosy pink that's dewy, pigmented and easy to blend without removing foundation. I can see what all the hype's about.
To stick with the romantic vibe, I opted for soft and fluffy brows. Glossier Boy Brow is exceptional at giving you full brows.
For my eyes, I took the Charlotte Tilbury Eyes to Mesmerise in Jean and washed this all over my lids. This creamy eyeshadow deserves more attention because it's pigmented, shimmery and easy to apply. Plus it lasts all day without creasing.
After this, I mixed pink shades from my Pat McGrath Labs and Charlotte Tilbury eyeshadow pinks in my crease and on my outer corners for a sultry look. To finish my eyes, I applied the berry-brown Pillow Talk Eyeliner and a pair of wispy eyelashes.
Finally, I applied a pretty nude pink lipstick and paired it with the Maybelline Lifter Gloss for a glossy pink finish.
My thoughts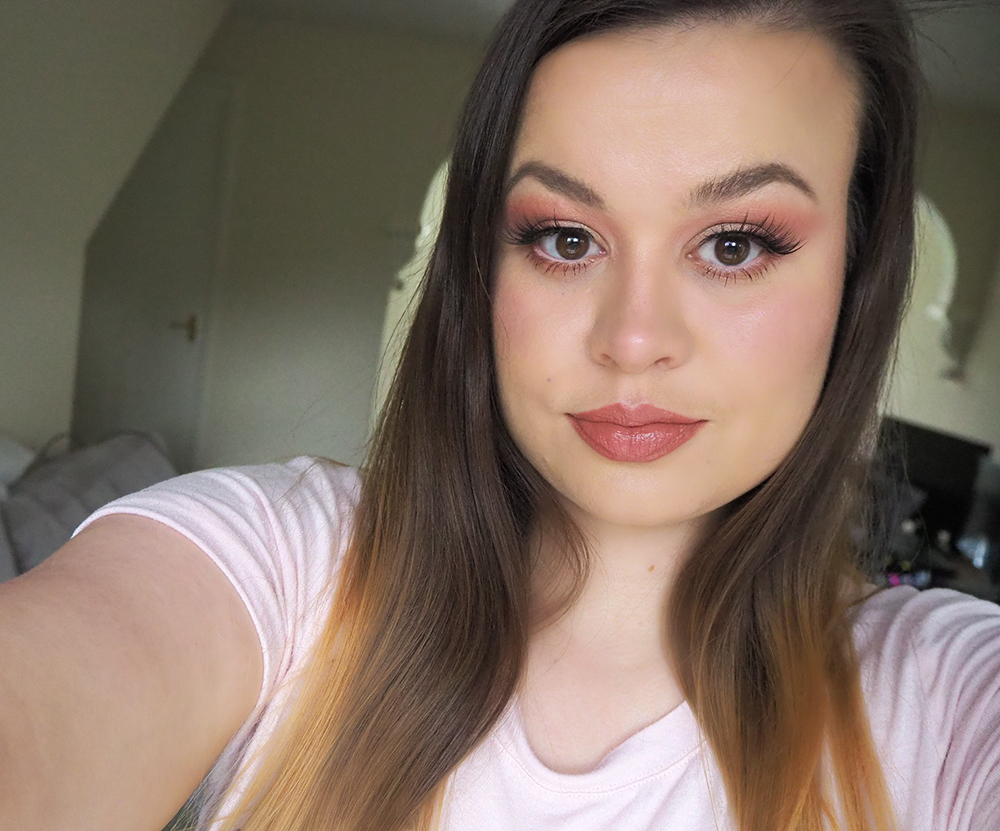 I'm so happy with how this Valentine's Day makeup look turned out. The pinks in my blush, lipstick and eyeshadow all complement each other nicely, which gives a feminine and romantic look.
Having a radiant base has been my go-to look recently, so I'm loving how this turned out.
As this look isn't dramatic or complicated, it was so easy to put together too.
Also, the Maybelline Lifter Gloss is unreal. It's juicy, smells like vanilla, and imparts a lovely shine without being glittery. The high praise is justified and it's second only to the original Fenty Beauty Gloss Bomb or Gloss Bomb Cream.
---
What's your go-to romantic makeup look?