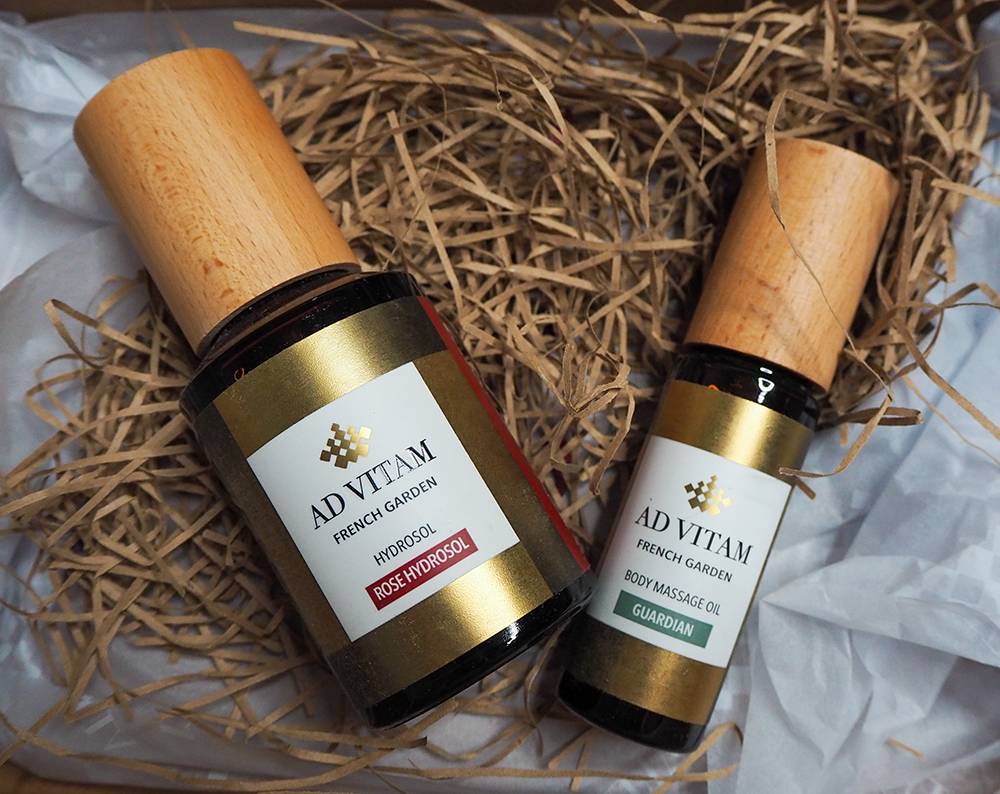 I'm back with a review of some luxurious skincare and wellbeing products from Ad Vitam, which are ideal for those wanting to level up their self-care routines.
I'd like to firstly say a big thank you to Ad Vitam for sending me the Rose Hydrosol oil and Guardian Body Massage Oil. I've been pampering myself a lot during lockdown, so these products couldn't have come at a better time.
Skincare and wellbeing products are something I'm passionate about. I love taking care of my skin and applying gorgeous body oils. But are the Ad Vitam products worth checking out? Please keep on reading for my honest thoughts.
What is Ad Vitam?
Founded over 20 years ago, Ad Vitam offers a small range of skin and wellbeing products that aim to help combat the adverse effects of modern life both physically and mentally. The unique formulae aim to heal and nourish the skin while promoting overall wellbeing.
Rose Hydrosol
£42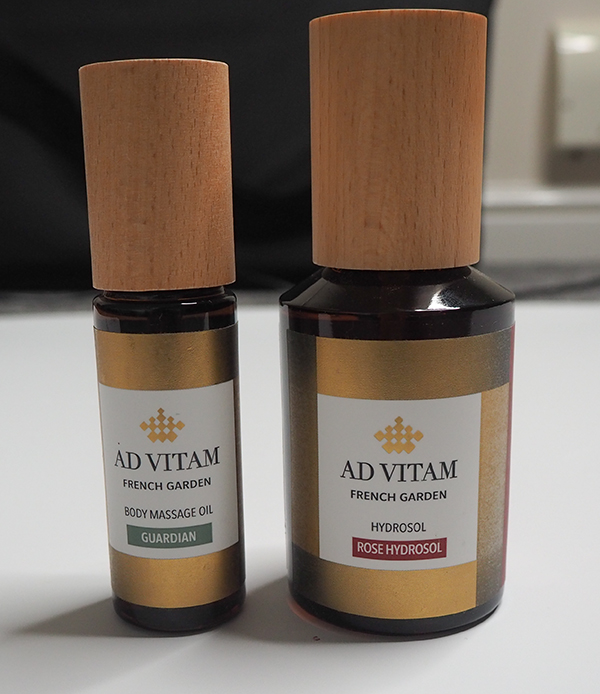 Product claims
Rose Hydrosol is a hydrating face oil that can be used as a toner, layered as a facial oil in conjunction with other skincare products and mixed into the water when bathing.
This product promises to soothe irritation and redness thanks to its anti-inflammatory properties. Rose Hydrosol also claims to hydrate the skin and reduce the appearance of wrinkles.
Key ingredients
Here is a list of some of the key ingredients in Rose Hydrosol:
Rosa damascena flower water: known for its soothing properties with a rose scent. Some people report skin aggravation with this ingredient, so those with sensitive skin might want to avoid using this
Leuconostoc/radish root ferment filtrate: a safe preservative used in skincare
Citronellol: a fragrance chemical with a citrusy, grassy scent. This can cause aggravation for people with sensitive skin
My thoughts on Ad Vitam Rose Hydrosol
As you can see from the ingredients list, Rose Hydrosol has quite a strong fragrance. I personally love it because the oil/toner smells sweet and fresh. However, those who dislike perfumed skincare products or find it aggravating will definitely want to avoid this product.
Rose Hydrosol comes in a spray bottle, which I love. When spritzed, this skincare product emits a fine mist that is so refreshing on the skin.
I think Rose Hydrosol works best either as a toner (after cleansing) or for top-up hydration throughout the day. If my skin feels a bit parched or aggravated during the day, this facial oil quickly injects moisture back into my skin. The mist has a cooling effect too, which is great for inflammation.
This product works well as a toner. However, if other products in your skincare routine contain lots of fragrance or essential oils, I'd be careful because this combination could be aggravating on the skin.
Overall, I like this facial oil/toner. I've used toners and facial oils that I prefer and are more affordable, though, such as the Pixi Glow Tonic and DWIRA Hemp Superfood Face Oil.
Rating: 3.5 stars
Guardian Body Massage Oil
£88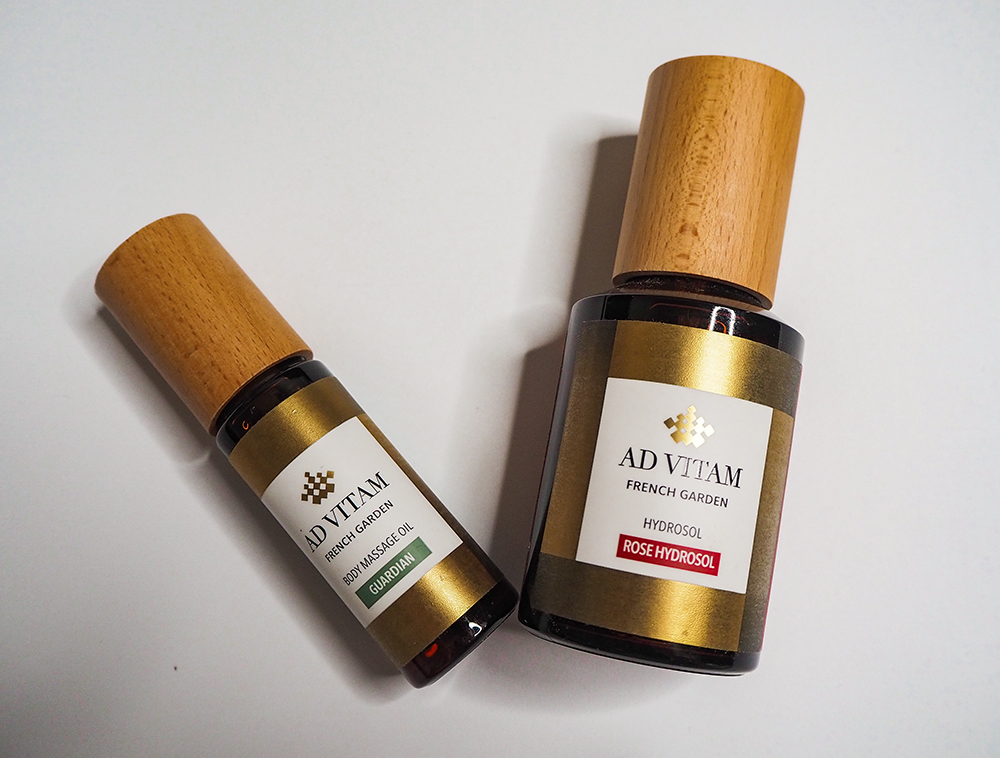 Product claims
Boasting anti-inflammatory products, the Guardian Body Massage Oil claims to boost the overall immune system, which is ideal when you're overworked or suffering from a cold.
Guardian's body massage oil has 3 main ingredients are lavender, tea tree and chamomile. The latter has a strong reputation for its relaxing and calming virtues.

Ad Vitam
With the antiseptic properties of tea tree oil, Guardian also claims to help disinfect small cuts and wounds. Ad Vitam says this body oil is useful to treat common skin conditions such as irritations, acne or eczema.
Key ingredients
Here is a list of some of the key ingredients in the Guardian Body Massage Oil:
Sesamum indicum (sesame) seed oil: a non-fragrant plant oil that is a good source of vitamin E. It has calming and moisturising properties while preventing water loss from the skin
Jojoba seed oil: a lightweight and non-fragrant oil that has soothing and moisturising properties
Adansonia digitata (baobab) seed oil: rich in vitamin C, this oil has anti-inflammatory and antioxidant properties
Melaleuca alternifolia (tea tree) oil: an antioxidant that soothes the skin
My thoughts on Ad Vitam Guardian Body Massage Oil
This body massage oil is glorious. If you don't like the smell of tea tree oil, you should avoid this product because it distinctly smells of tea tree oil.
Alongside tea tree oil, this product has quite a herby scent, which I love, especially for the body. Dispensed via a pump applicator, the body oil melts into the skin so beautifully. It never feels sticky or heavy, yet it still feels very nourishing and soothing.
If you love body oils or have quite dry skin, I think you'd really appreciate the Guardian Body Massage Oil.
The only downside is that this bottle is expensive. It costs £88 for 30ml, so might not be accessible to everybody. However, a little bit of oil goes a very long way, so you won't be getting through this product quickly.
Rating: 4 stars
Overall thoughts on Ad Vitam
I think Ad Vitam has a nice range of high-end products available. The fragrance gives me luxurious vibes, which I'm into. However, people who hate fragranced products should avoid this skincare wellbeing range.
For those who love pampering themselves, I think you'd love Ad Vitam. During this difficult COVID-19 pandemic, we all need to treat ourselves and learn to invest in self-care.
Where to buy Ad Vitam products
You can buy products from the Ad Vitam website. The website has a handy skincare quiz to help determine which products would suit your wants and needs best. I love this interactive feature and it's perfect for people who aren't sure what products to purchase.
Conclusion
I like the Guardian Body Massage Oil and Rose Hydrosol. They've been great during the lockdown where I'm inside pretty much all of the time and my skin feels a bit more aggravated from being around central heating a lot. Sometimes, it just feels great putting on a luxurious oil and investing in your skin!
---
Would you try the Ad Vitam range?