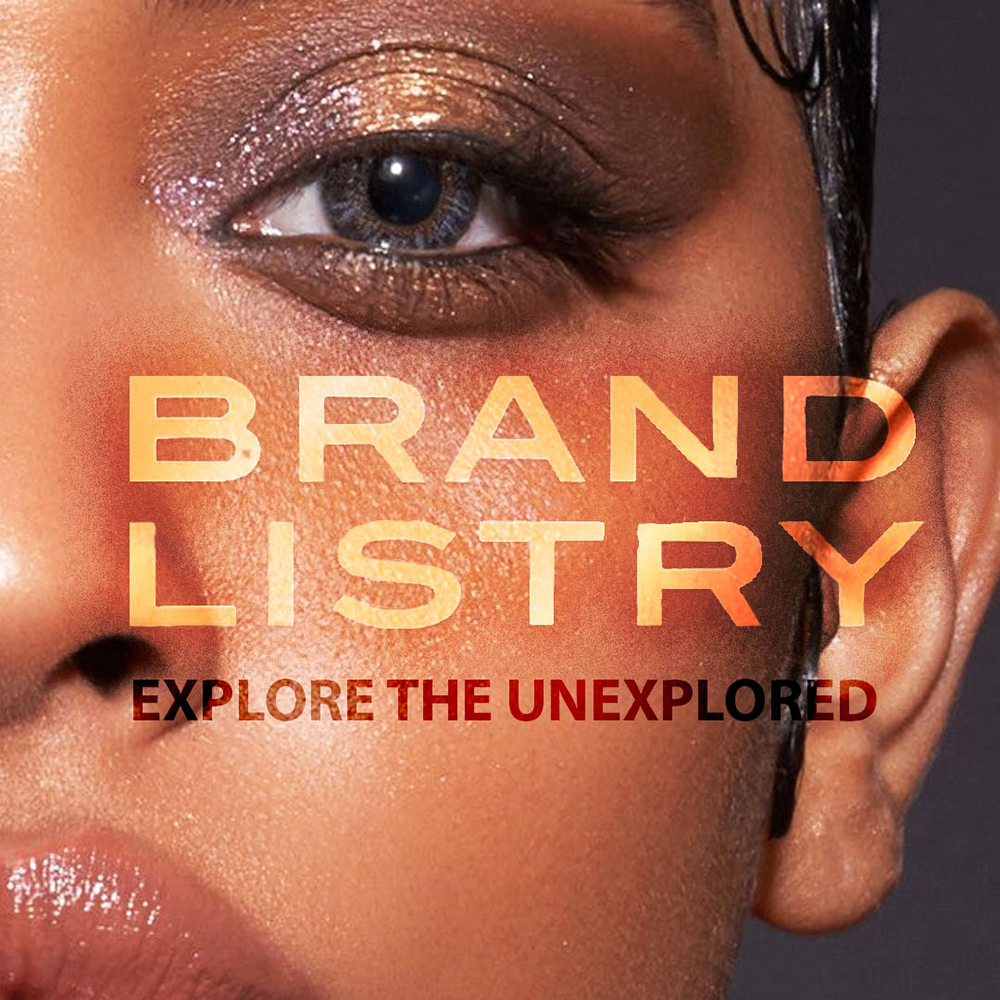 This blog post is for everyone who is interested in discovering amazing indie beauty brands at a new shopping destination called BrandListry.
Indie beauty stands for independent beauty and, as a basic definition, these are brands that are independently owned. This means they are not owned by major beauty companies like L'Oréal, Coty, Shiseido and Estée Lauder.
However, indie beauty brands have come to mean so much more than being just independently owned. They're known for being creative, innovative and progressive, experimenting with new textures, formulae and colours. Indie beauty brands are often really exciting.
And that's what BrandListry's all about. It's for people who love indie beauty brands and want to discover fun and niche brands. In this blog post, I'm sharing a bit more about this fab shopping destination, my personal shopping experience and an exclusive discount code. If you're into indie beauty, please keep on reading.
What is BrandListry?
BrandListry is a UK-based shopping destination (which ships worldwide) for people who want to discover new, innovative and niche indie makeup and skincare brands.
We're a fast-growing UK-based beauty home for independent, artisan and niche beauty brands from around the globe. From homegrown hits to international treasures, we bring you product picks that are perhaps already Indie favourites, as well as the chance to discover new, often hard to find brands exclusive to BrandListry.

BrandListry
Why should you shop there?

To discover new indie brands and support smaller businesses. BrandListry offers a wide range of beauty products from various brands, including haircare, beauty for men, skincare and makeup items. From a personal perspective, I'd heard of some of the brands but most of them were new discoveries.
Plus, BrandListry is constantly expanding with new brands being added frequently, so it's a great resource to check out when you're looking for indie beauty brands.
Indie beauty brands to check out on BrandListry
There are lots of fab indie beauty bands to check out BrandListry. However, I've rounded up the brands that have caught my eye the most.
By Firdous
By Firdous sells a range of supplements but the makeup brushes stand out the most to me. The brushes look full and fluffy, so I'd be really interested to try them out.
Maréna Beauté
Maréna Beauté is an indie makeup brand that is geared towards people with deeper skin. The products look stunning, so I'm kind of gutted there's not much there that would be suitable for my fair skin. However, I totally support beauty brands that cater to deeper skin tones as there are still too many that don't. So, it's not a complaint from me but more admiration from afar.
Cocoa Skincare
Cocoa Skincare is a UK-based cruelty-free and eco-friendly indie skincare brand. The skincare brand has a range of products on offer but I'd love to try the African Black Soap. I've never used a physical bar product as a facial cleanser, so I'm curious to see how well it would perform.

MIXNBLEND BEAUTY
This indie makeup brand sells a variety of products, from colourful eyeshadow palettes through to lip liners. Some of the MIXNBLEND BEAUTY eyeshadow palettes look divine, so I'd love to try them.
Phenomé
Phenomé has a large portfolio of very appealing-looking skincare products on offer. This indie skincare brand gives me spa vibes, which I'm totally digging. The Pure Sugarcane Nourishing Deeply Sweet Scrub sounds gorgeous.
Terre Verdi
Another skincare brand that caught my attention due to its dark and mysterious packaging is Terre Verdi. Most of my skincare products feature light and bright packaging, so Terre Verdi's black and golden packaging is really alluring. The facial oils and serums sound wonderful.
TWOK London
TWOK London is a black-owned makeup brand that sells a fab range of makeup. The loose eyeshadow pigments are stunning and there are so many pretty shades to pick from.
TWOK London kindly sent me some makeup products to review, so please stay tuned for a full review of those soon. Spoiler alert: they're great.
My shopping experience

To purchase my TWOK London makeup products, BrandListry gave me a £50 e-gift card. I found the website super easy to navigate and I loved browsing through all of the indie beauty brands.
After I placed my order, I got an email with a tracking number. I know a lot of places offer order tracking but I think it's so important because then you and the retailer know where your product is, just in case anything goes wrong.
All in all, I had a great shopping experience and found the website easy to use.
Exclusive discount code for BrandListry
If you're looking to place an order with BrandListry – which I'd thoroughly recommend to those of you who live in the UK, Northern Ireland, Guernsey, Jersey, Isle of Man or the United States – I've got an exclusive discount code for you.
If you use the code 'SARAH5', you can get 5% off at BrandListry.
Final thoughts

BrandListry is an awesome shopping destination for indie beauty lovers. If you're into supporting smaller businesses or love discovering creative makeup and skincare products, this is the place for you!