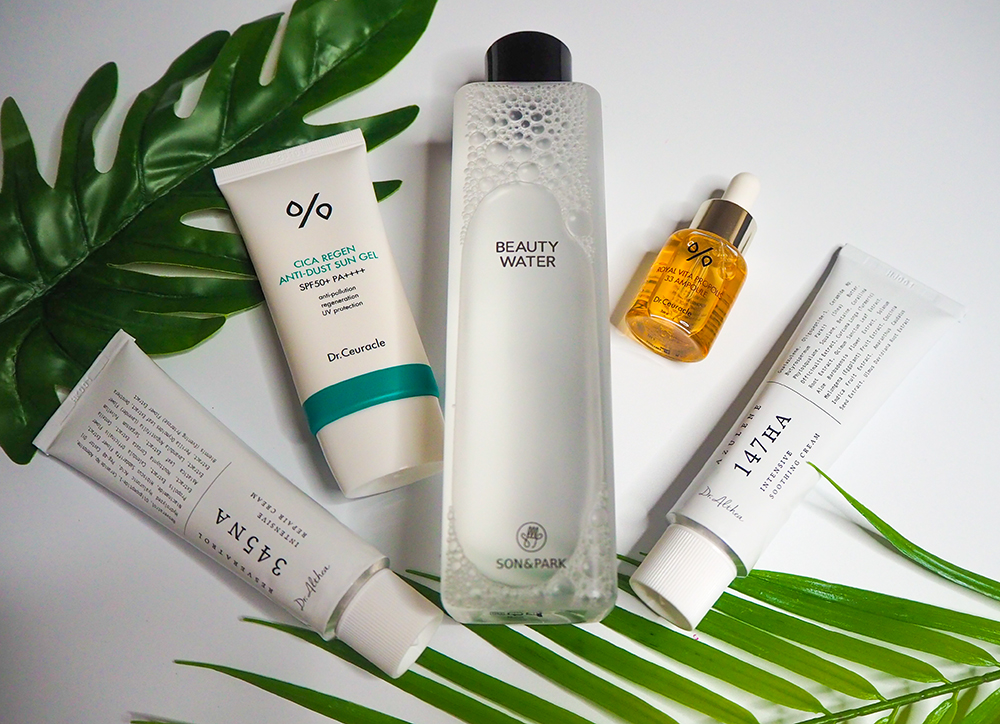 Hey lovely people, I'm back with another blog post and this time about a fabulous K-Beauty shopping destination called Kosame Beauty.
In recent years, I've been more and more drawn to K-Beauty. I'm particularly interested in Korean skincare as it largely focuses on healthy, hydrated and dewy skin, which I adore.
When Kosame Beauty reached out and asked if I'd like to try some K-Beauty products, I leapt at the opportunity. I've not tried many Korean skincare products but fully intend to try more, so being able to try some products from a range of brands is amazing.
As always, I'd like to say a big thank you to Mélusine at Kosame Beauty for kindly gifting me these wonderful products. I'm always grateful to be able to try beauty products and it allows me to share my honest thoughts with you.
Interested to find out more about this awesome K-Beauty shopping destination? Please keep on reading.
What is Kosame Beauty?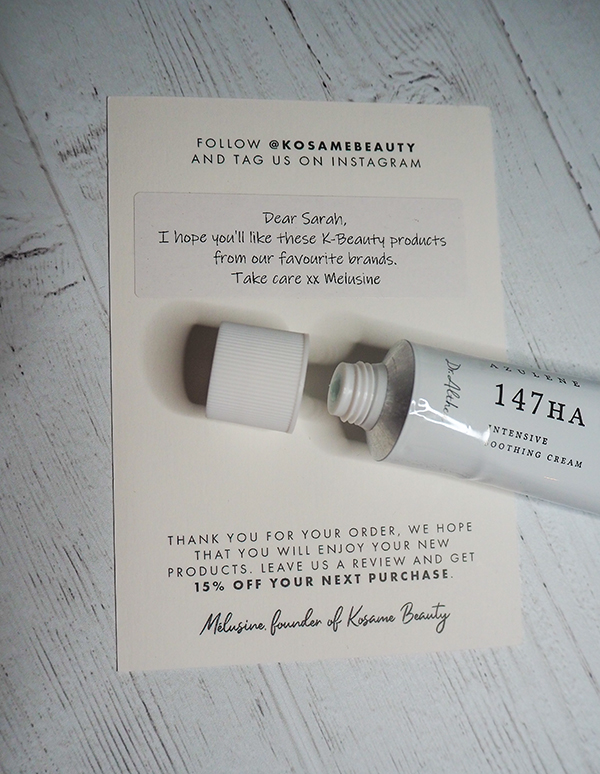 Kosame Beauty, The House of Korean Beauty, is an independent online store dedicated to Korean Beauty, founded in 2018 by Mélusine Tran.

Kosame Beauty
Kosame Beauty is an online K-Beauty store selling a wide range of Korean Skincare products. The retailer ships internationally and there are lots of popular Korean skincare brands to choose from, such as COSRX, Klairs, Innisfree and iUNIK.
Why should you shop at Kosame Beauty?
To get your hands on loads of awesome Korean skincare products. Kosame Beauty also has sales pretty frequently, so get ready to haul!
The website is super intuitive and user-friendly and contains loads of helpful information about Korean skincare. This is especially helpful for people who might be new to K-Beauty or want to learn more about a particular brand.
What is K-Beauty?
K-Beauty is an umbrella term for beauty products that derive from South Korean. Korean skincare, in particular, has become increasingly popular in the Western world because of its natural and forward-thinking approach to skincare.
Korean makeup products are also becoming more popular, with trends like 'glass skin' appearing frequently on social media platforms globally.
The K-Beauty products I received from Kosame Beauty
I received 5 Korean skincare products from Kosame Beauty, which included 2 moisturisers, a toner, an SPF and a serum. In total, I got products from 3 different brands: Dr. Althea, Son & Park, and Dr. Ceruracle.
Dr. Althea 147HA Intensive Soothing Cream
£22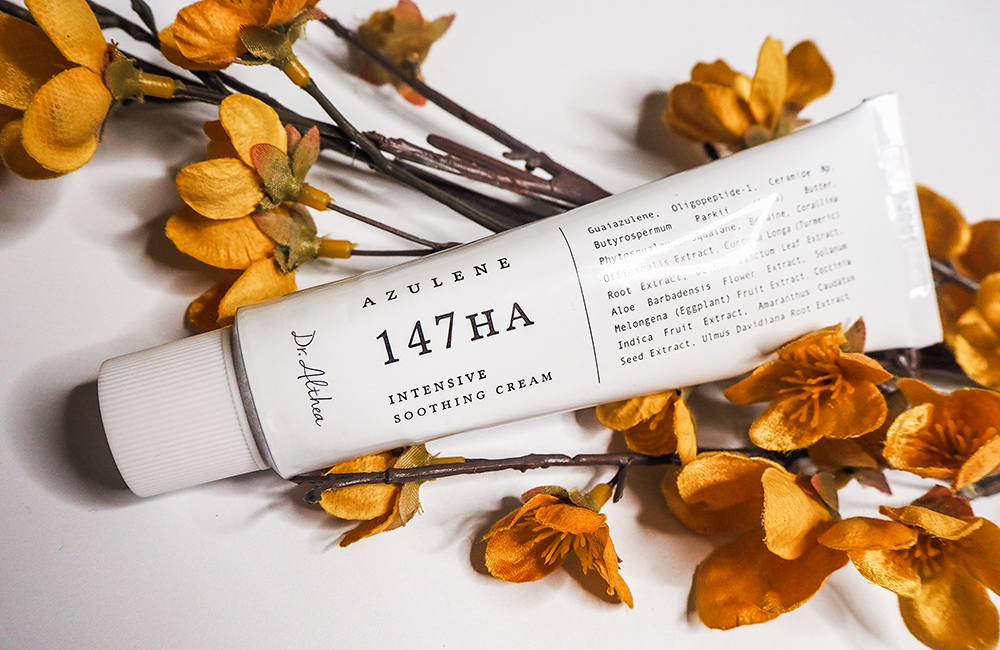 The Dr. Althea 147HA Intensive Soothing Cream claims to be ideal for dry and sensitive skin, making the skin feel deeply nourished, calm and hydrated. It also promises to reduce and soothe irritated skin. Kosame Beauty recommends using this moisturiser as a night-time cream.
I've got to say that this is one of the best moisturisers I've ever tried. It's incredibly lightweight and soothing and it just melts into the skin. As glycerin features high up the ingredients list, the moisturiser is also very hydrating.
The Intensive Soothing Cream has a slight blue tint, which makes it look and feel very refreshing on the skin. If my skin feels a bit red or irritated for some reason (normally due to central heating), this soothing moisturiser works a treat.
I agree that this moisturiser works well as a night cream due to its intense nourishing properties. When I wake up in the morning, my skin feels smooth and moisturised. It also plays very nicely with makeup as it's lightweight and non-greasy.
Rating: 5 stars
I adore this moisturiser and it's now become one of my holy grail skincare products. I've got normal to oily skin but this never feels heavy or sticky.
Son & Park Beauty Water
£23.80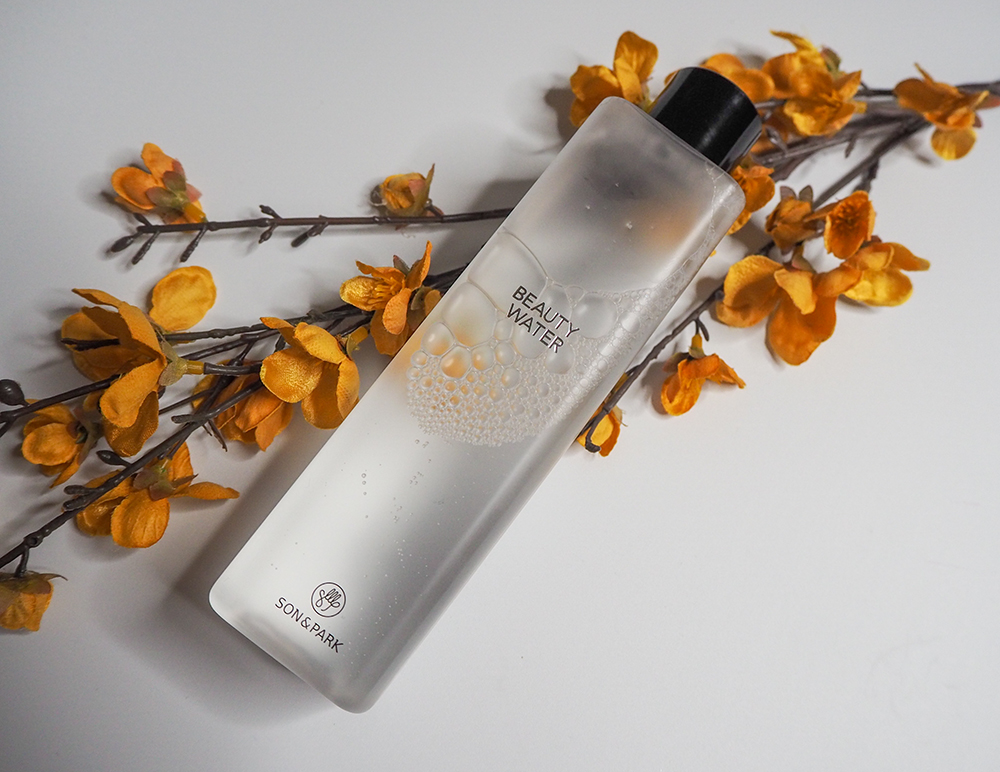 Son & Park Beauty Water is a popular Korean skincare product that acts as a hydrating cleanser and toner. Containing lightly exfoliating ingredients, the Beauty Water promises to reduce irritation and balance the skin.
Use it regularly for a brighter, smoother skin texture, or to refresh your skin at the end of the day and remove makeup.

Kosame Beauty
To use this product, I gently put some of the toner on a reusable cotton pad and sweep it across my face. I ensure the cotton pad is damp but not soaked.
Again, I really enjoy the Son & Park Beauty Water. Since using it, my skin feels smoother and looks more radiant. I love how it feels on the skin as it's very revitalising and cooling. This is perfect for calming my skin down after I've removed my makeup and cleansed my face.
I personally wouldn't use this as a cleanser or to remove makeup as I think you'd have to scrub too hard. However, I adore using the Beauty Water as a toner as it's very lightly exfoliating but is still gentle on the skin. It also delivers hydration to the skin, which I love.
Rating: 4.5 stars
I'm giving the Beauty Water 4.5 stars because it's a fantastic toner that's definitely improved my skin. However, the Pixi Glow Tonic is still my favourite toner.
Dr. Ceuracle Cica Regen Anti-Dust Sun Gel SPF50+
£26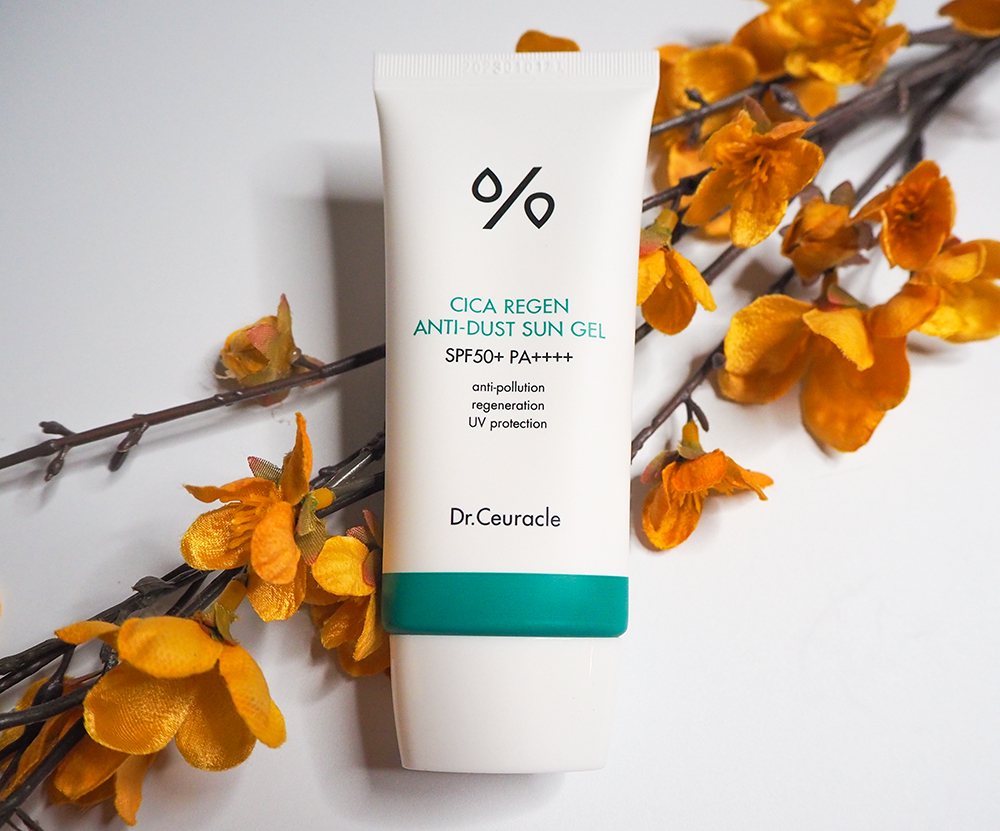 The Dr. Ceuracle Cica Regen Anti-Dust Sun Gel SPF50+ is a lightweight and fast-absorbing SPF that protects the skin against harmful UV rays. It claims to be hydrating and suitable for all skin types.
I've tried a lot of good SPFs in my time and the Dr. Ceuracle is one of the best. It's very lightweight, never feels sticky or greasy, and sinks into the skin super fast. It doesn't leave a horrible ashy cast on your skin and once the SPF has absorbed into your skin, you wouldn't know it was there.
Admittedly, I'm not sure how this would work for darker skin tones in terms of leaving a chalky cast as I'm pretty fair. However, if you've got melanin-rich skin and want a great SPF that won't leave a chalky film on your skin, the Fenty Skin Hydra Vizor is fantastic.
One of my favourite things about the Dr. Ceuracle SPF is that it's so easy to integrate into your skincare routine. I've used SPFs previously that are a bit heavy on the skin, which means they don't play nicely with richer moisturisers. However, this K-Beauty SPF integrated wonderfully into my skincare routine.
Rating: 5 stars
This is now one of my favourite SPFs ever. Thanks Kosame Beauty!
Dr. Althea Resveratrol 345NA Intensive Repair Cream
£22

The Dr. Althea Resveratrol 345NA Intensive Repair Cream is another brilliant moisturiser that Kosame Beauty gifted to me.
Again, this moisturiser is very absorbent, lightweight and nourishing, but it also aims to reduce wrinkles, improve firmness and strengthen the skin. It promises to improve the skin's texture and elasticity too.
With glycerin high up the ingredients list, you can be certain that this moisturiser will deliver serious hydration too.
In contrast to Dr. Althea's Soothing Cream, the Intensive Repair Cream has a slightly thicker consistency and makes my skin feel plumper and firmer. I love using this moisturiser in the day as it makes my skin feel bouncy and smooth. However, it's not as cooling, refreshing or soothing.
Truthfully, I'm not sure how good the Intensive Repair Cream is at making the skin appear more youthful as it's not really a concern of mine. I doubt that it would be anywhere near as powerful as a retinol serum. It certainly makes my skin feel plumper and smoother, though, which is awesome.
Rating: 4.5 stars
I love this moisturiser and would happily try it again but the Soothing Cream is my favourite of the two Dr. Althea moisturisers.
Dr. Ceuracle Royal Vita Propolis 33 Ampoule
£27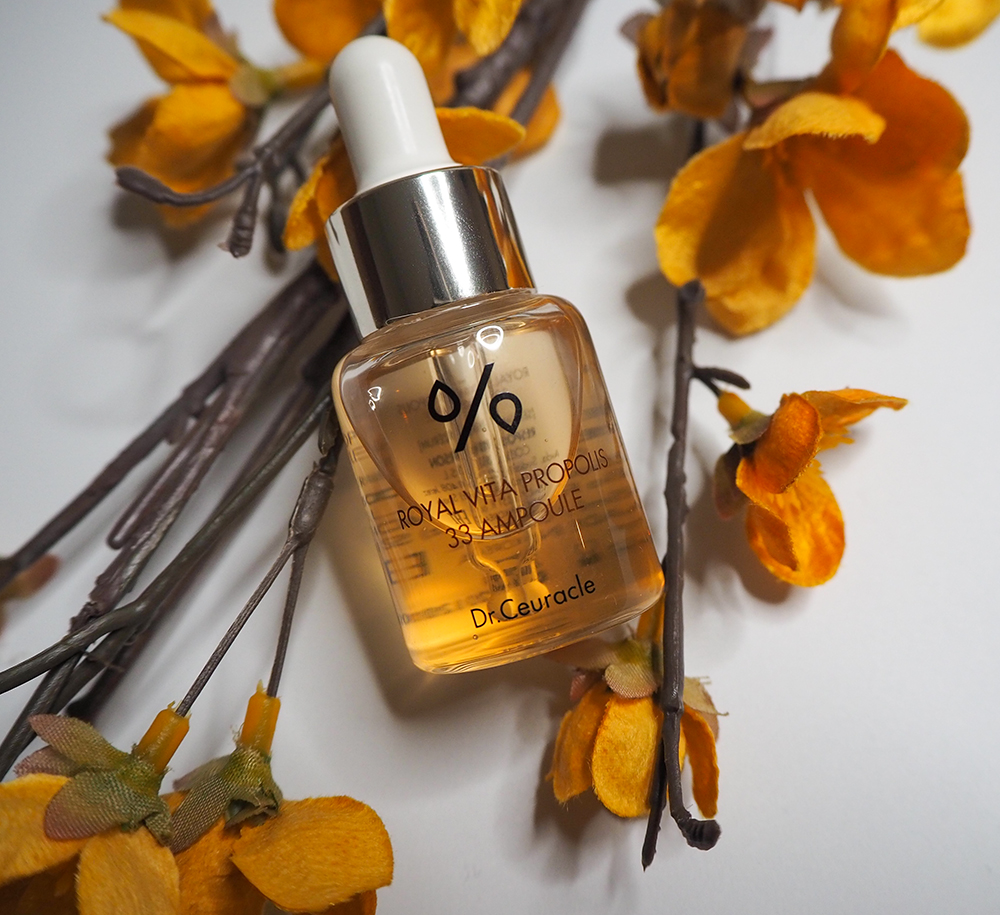 The Dr. Ceuracle Royal Vita Propolis 33 Ampoule is the fifth and final product that Kosame Beauty gifted to me. Helping to refine the skin's texture, this serum promises to make your skin look more radiant and feel plumper.
Let your skin glow and shine with radiant health and beauty!

Kosame Beauty
I'm obsessed with glow-giving products. Whether it's liquid highlighters or dewy facial sprays, I'm all for anything that will make my skin look radiant.
I think the Dr. Ceuracle Ampoule has a fantastic consistency. It's not too runny or gloopy, which makes it easy to work with. It melts into the skin beautifully and layers well on top of any other skincare products I might have applied as part of my daytime routine, such as a hydrating spritz or hyaluronic acid.
This serum definitely makes my skin feel plumper and smoother. It gives a subtle glow boost as well. Nothing too crazy, though. I find that both the ARK Skincare Radiance Serum and OSKIA Super-C Capsules give more of a glow.
Rating: 4 stars
All in all, I like the Dr. Ceuracle Ampoule and adore the texture but have used other radiance serums that I prefer.
My thoughts on the products I received from Kosame Beauty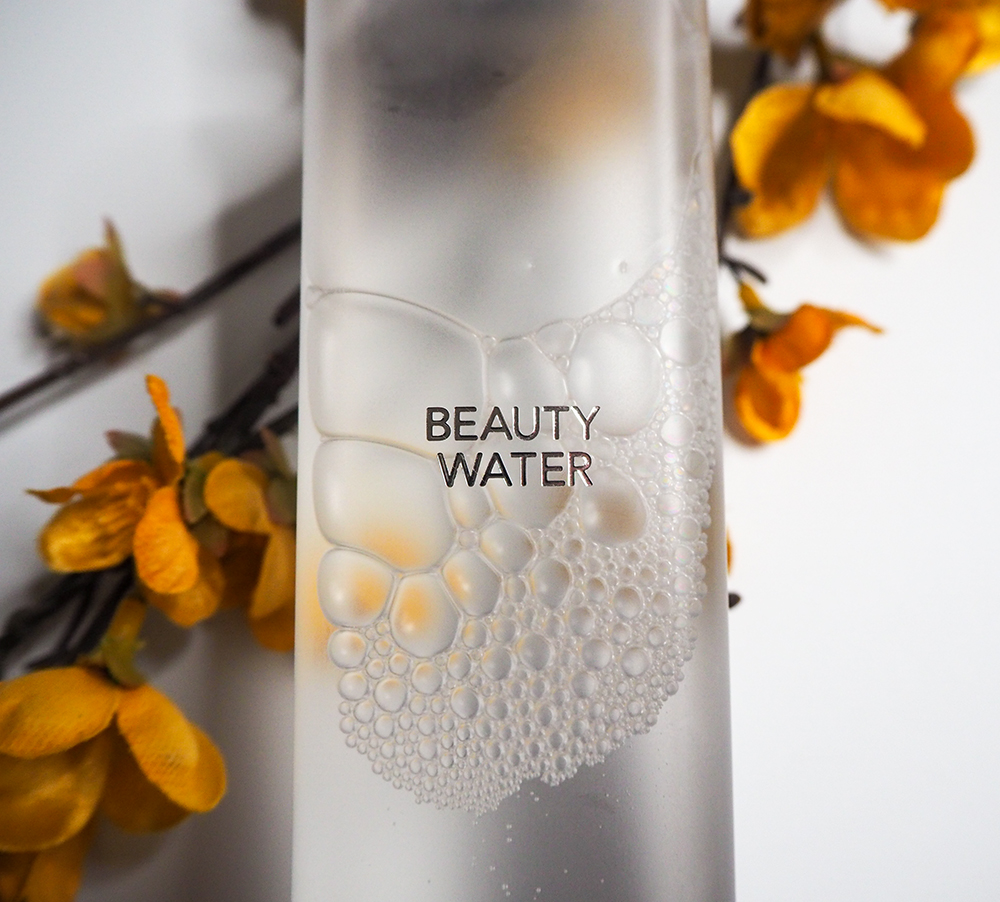 I've been thoroughly impressed with all of the K-Beauty products that Kosame Beauty sent to me. Some of the products are now holy grails in my skincare collection because I adore how they make my skin look and feel.
I thoroughly recommend that you head over to Kosame Beauty and check out the amazing range of Korean skincare products on the website. There's so much to choose from and I've had a great experience with all of my products.
Favourite Korean skincare product?
If I had to pick my favourite K-Beauty product, it would have to be the Dr. Althea 147HA Intensive Soothing Cream. It's nourishing, cooling and instantly hydrating. I look forward to using it every evening as part of my night-time routine.
Conclusion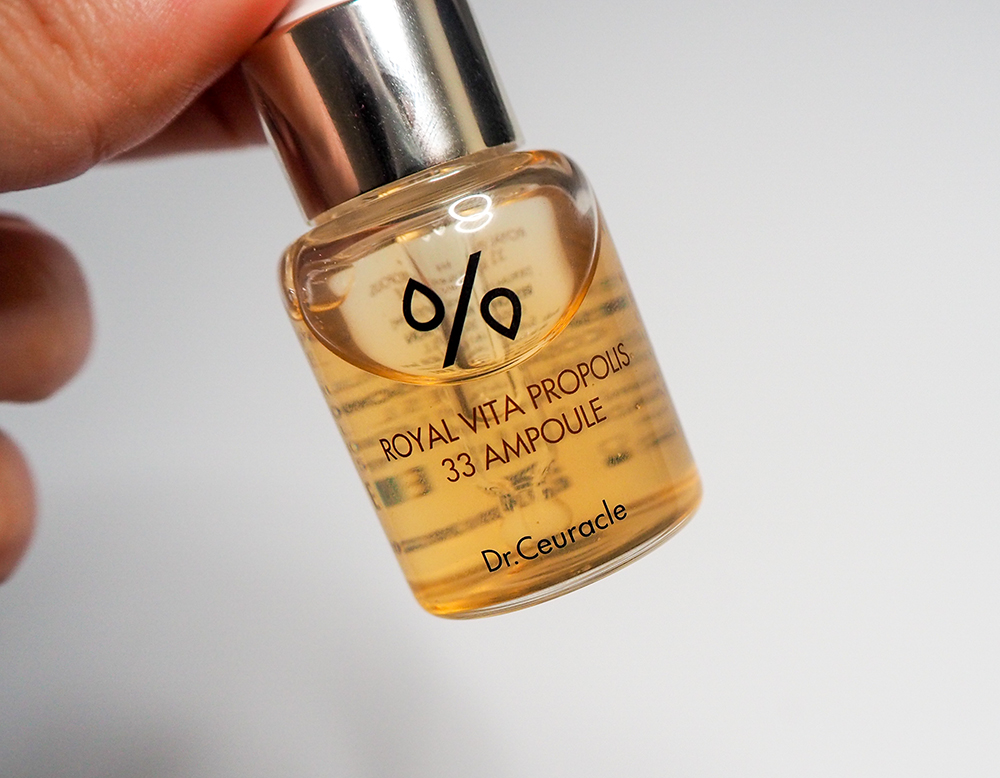 Kosame Beauty is a fantastic K-Beauty shopping destination that I will definitely be using in the future when I want some new Korean skincare products.
---
What are your thoughts on K-Beauty products? What are your favourite Korean makeup and skincare products? Let me know in the comments below!