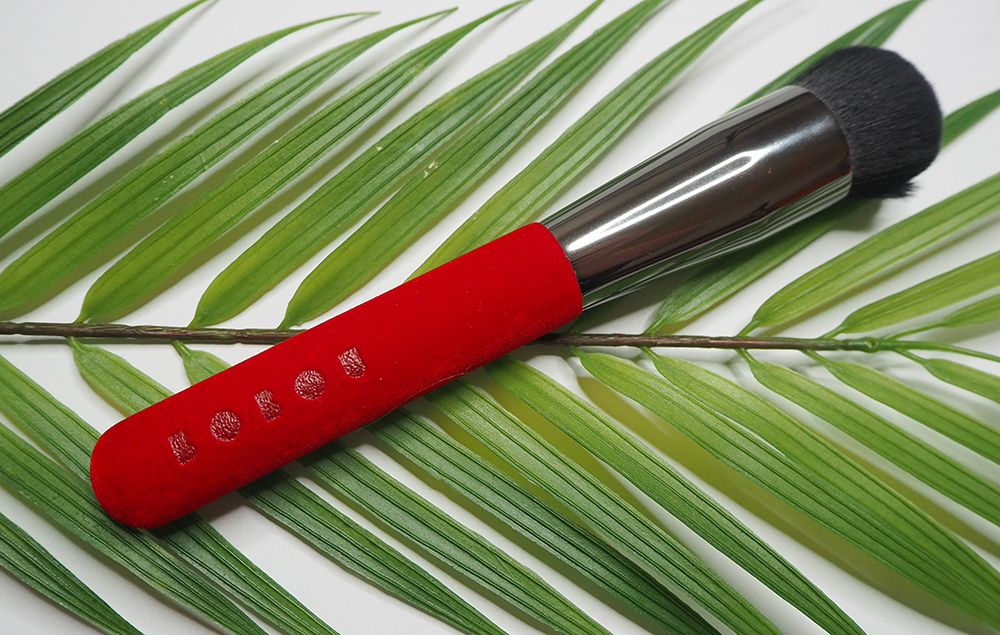 In today's blog post, I'm going to be sharing my thoughts on the vegan and cruelty-free BOBOU Kabuki Seamless Foundation Brush.
Foundation brushes make a huge difference to your application. In my experience, a good foundation brush means you have to use less foundation as the product spreads out further across your face. A good foundation also ensures your application never looks streaky, cakey or patchy.
When BOBOU reached out and asked if I wanted to try the Kabuki Seamless Foundation Brush, it couldn't have come at a better time as I needed a new foundation brush. I love trying out new makeup brushes too, so I was really excited.
But is the BOBOU Foundation Brush worth checking out or are there better brushes out there? Keep on reading to hear my honest thoughts and also for an exclusive discount code.
** This post contains some affiliate links. This means at no extra cost to you, I earn some commission if you purchase a product through my link. All thoughts are my own, though, as always. If you want to find out more, visit my affiliate disclosure page **
What is BOBOU?
Founded in 2020, BOBOU is a British-Italian beauty brand that specialises in high-quality and long-lasting makeup brushes. Each brush is designed to complement a healthy skin routine by being dermatologist-approved, while being cruelty-free and vegan.
We launched BOBOU BEAUTY as a new and exciting luxury brand in the UK, aiming to bring something totally new to the makeup brush market. Each brush is individually handcrafted in Italy, using skin-health-inspired DERMAFIBRE™ technology, and features the world's first scarlet velvet handle.

BOBOU
BOBOU Kabuki Seamless Foundation Brush claims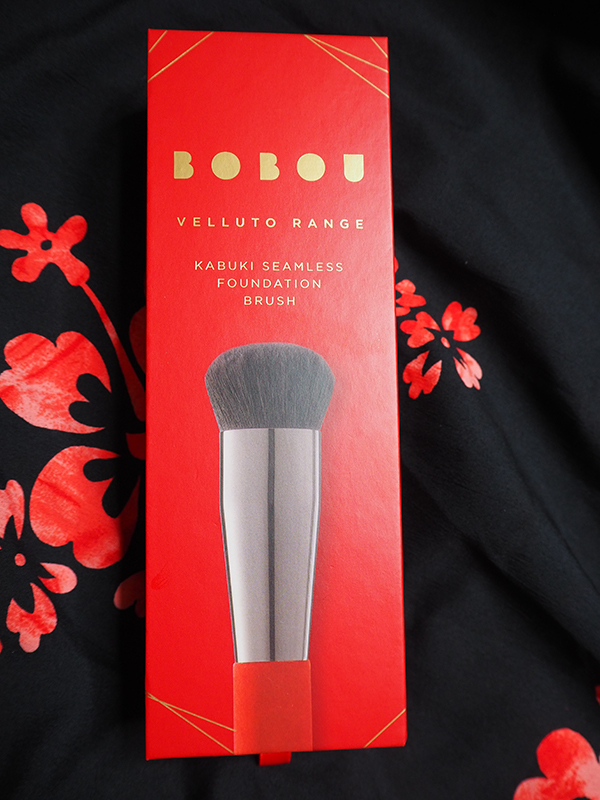 The firmly packed flat surface of this Kabuki Seamless Foundation Brush perfectly blends cream and liquid foundation, and evenly distributes for a superior flawless look without streaking or caking.

BOBOU
The BOBOU Kabuki Seamless Foundation Brush uses DERMAFIBRE™ technology, a dermatologically tested synthetic fibre that's hypoallergenic, which claims to be suitable for sensitive skin types. DERMAFIBRE™ promises to be the most advanced fibre compared to natural hair for professional performance, durability, gentleness, and enjoyable application.
The foundation brush is 100% cruelty-free and vegan, and BOBOU guarantees no fibre shedding.
My thoughts on the foundation brush
Firstly, I've got to talk about the BOBOU Foundation Brush aesthetic. It's very luxurious and gives off sultry vibes, which adds to the quality feel of the product. I love the sleek red, black and silver colour scheme because it feels classy and looks fantastic.
This makeup brush definitely stands out in my collection in the best way. The gorgeous red velvet brush handle is very comfortable to use too.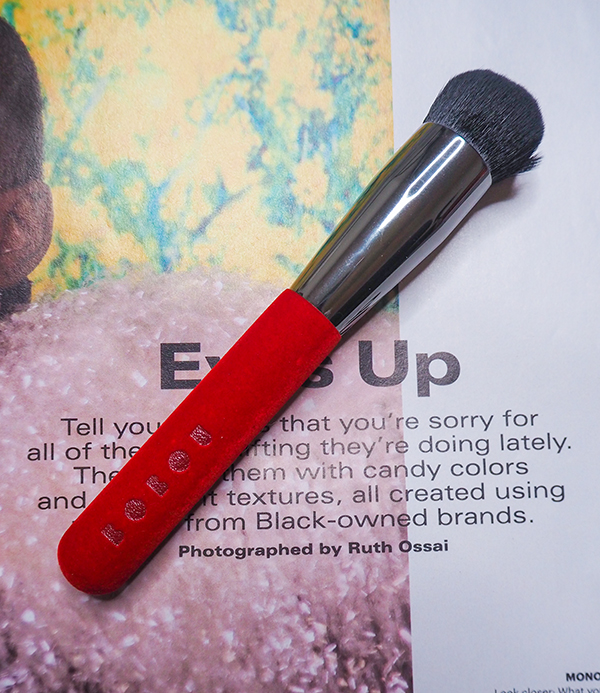 In terms of application, the BOBOU brush is fantastic. Since using the brush, I'm finding I'm not needing to use as much foundation to cover my entire face. This is because the brush is so densely packed, which leads to even and seamless coverage across the face.
I definitely agree with BOBOU's claims that blending out liquid and cream foundations with this blush is superior. The foundation never cracks or looks streaky. The result? A flawless, even base. What more could you want?
Using this foundation brush with the Pat McGrath Labs Sublime Perfection Foundation is a fantastic combination.
How to use the BOBOU Foundation Brush
Personally, I find a stippling motion with this foundation brush yields the best results. I try to put as little foundation on the brush as possible, as you can easily spread a small amount of foundation across your entire face due to the quality of the brush hairs.
Then, I gently stipple the foundation into my skin. Build the foundation up in small amounts and you'll get a gorgeous, poreless base with the BOBOU Foundation Brush.
Foundation application using the BOBOU brush
I created a makeup look using the BOBOU Foundation Brush to give you an indication of how foundation looks on my skin with the brush.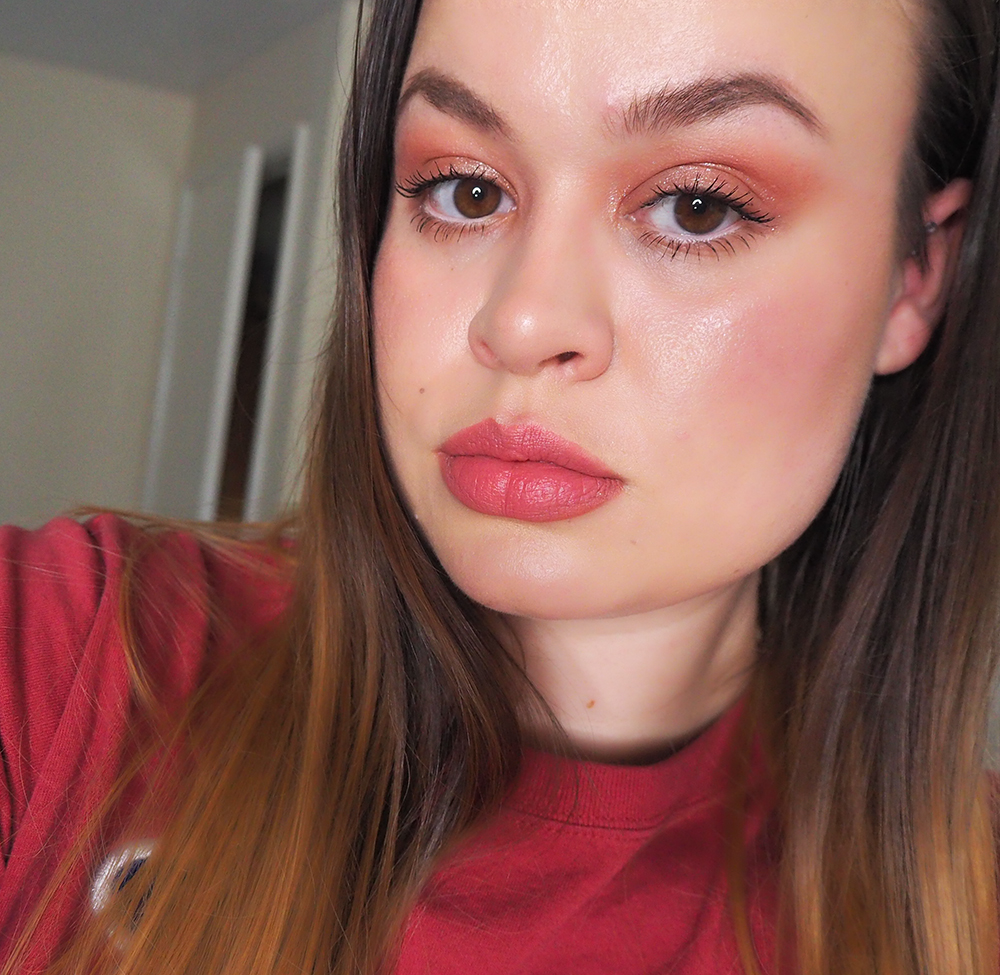 As you can see, the foundation looks smooth and has applied evenly over my skin. It gives a very poreless look too, which I absolutely love.
So far, the BOBOU brush has worked brilliantly with both lightweight, dewy foundations and full-coverage matte foundations.
10% off exclusive discount code
You can purchase the Kabuki Seamless Foundation Brush from BOBOU for £34. If you use the exclusive code 'AWOMANSCONFIDENCE10%OFF' you can get 10% off all BOBOU orders.
This means you can get the foundation brush for £30.60 with my discount code.
This is obviously on the pricier side for a foundation brush but I genuinely believe it's worth the money because it's very high-quality and provides gorgeous coverage.
Final thoughts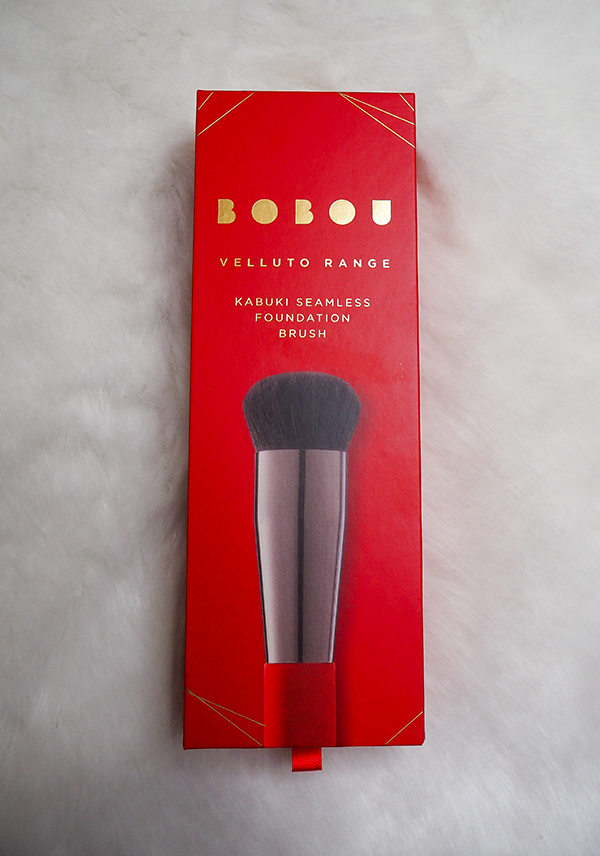 The BOBOU Kabuki Seamless Foundation Brush is my new favourite brush. From the luxurious look through to the densely packed fibres, this foundation brush meets all of its claims.
Rating: 5 stars
This brush is a must-try and I'd love to try more makeup brushes from BOBOU in the future.