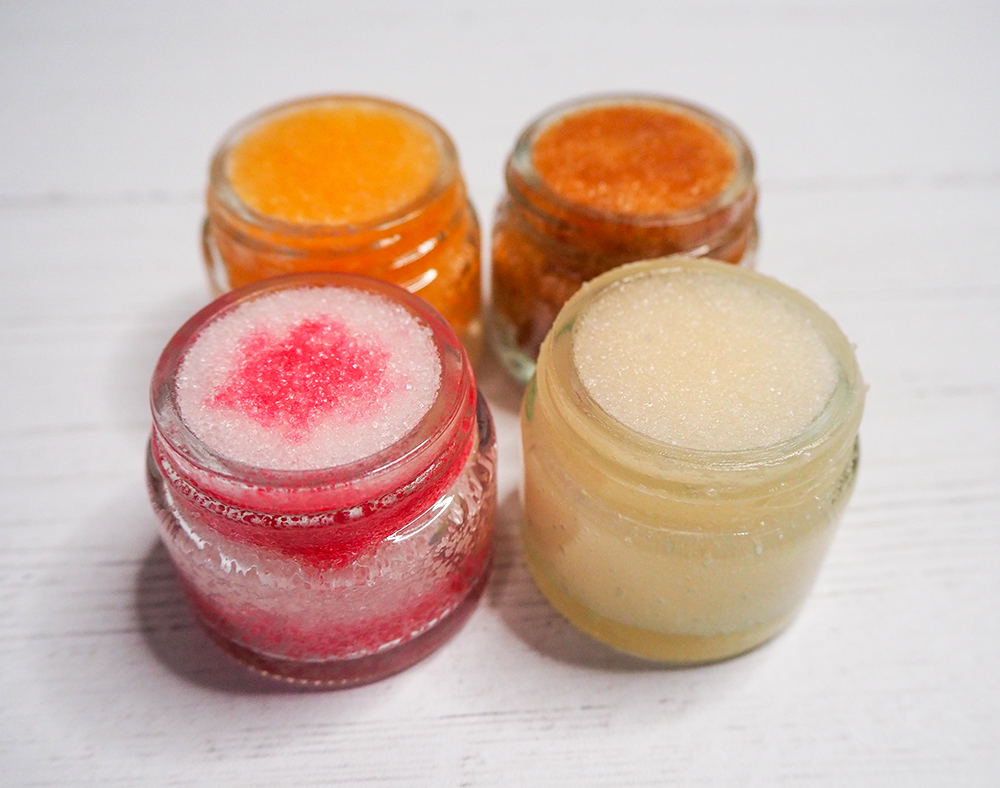 In today's blog post, I'm very happy to be sharing my thoughts on 4 lip scrubs from a new, independent and UK-based business – Mmmuah by Millie.
First and foremost, I'd like to say a big thank you to Millie for sending me the lip scrubs to try. I had a really difficult time choosing which flavours to get as they all sounded amazing! In the end, I opted for candy cane, gingerbread, salted caramel, and cookies and cream.
I've mentioned this before but when the weather gets colder, my lips often get dry and chapped. So, getting these lip scrubs couldn't have come at a better time as I get through lip scrubs pretty quickly in autumn and winter.
If you'd like to hear my thoughts on the Mmmuah by Millie lip scrubs, then please keep on reading.
What is Mmmuah by Millie?
Mmmuah by Millie is a small, UK-based store on Etsy that sells handmade lip scrubs in a variety of flavours, such as pumpkin pie, marshmallow and rose. Millie launched the store earlier this year and is looking to grow it.
Why it's important to shop small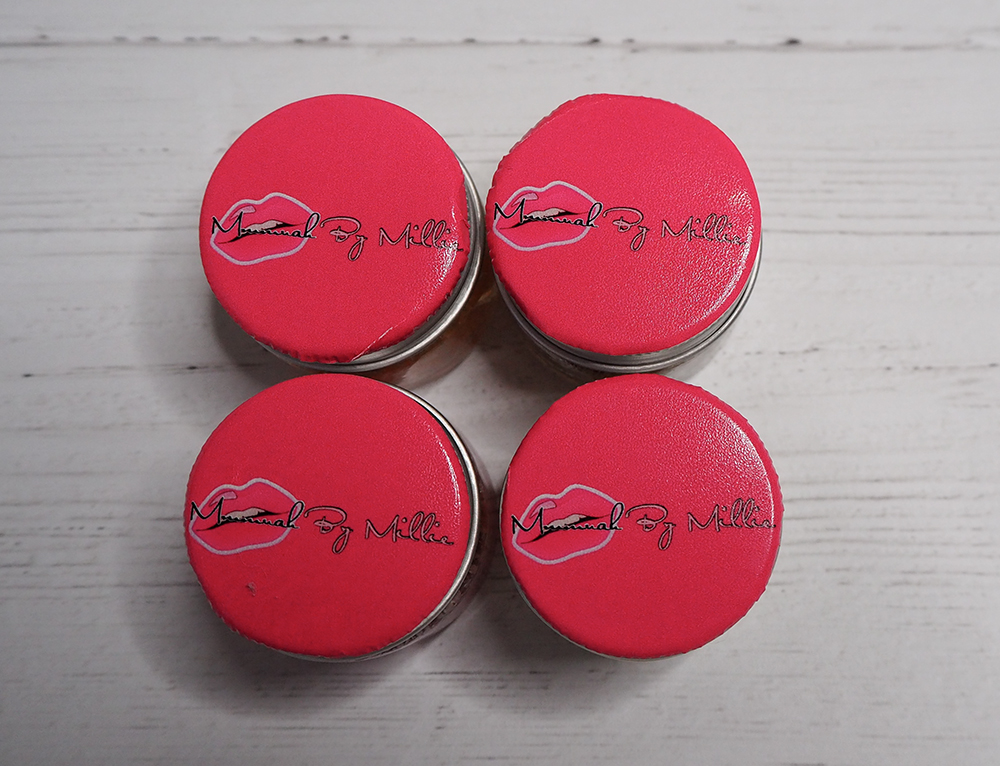 Shopping locally and from smaller business encourages innovation and creativity. It inspires more people to pursue their passions and start their own businesses.
Independent businesses are unique and stand out from some of the larger multinational companies that churn out boring and lower-quality products en masse. It's also a great way to support individuals and your local community.
The only way for businesses to grow is by people showing their support, so I'm all for highlighting the fantastic work of independent businesses.
My thoughts on the Mmmuah by Millie lip scrubs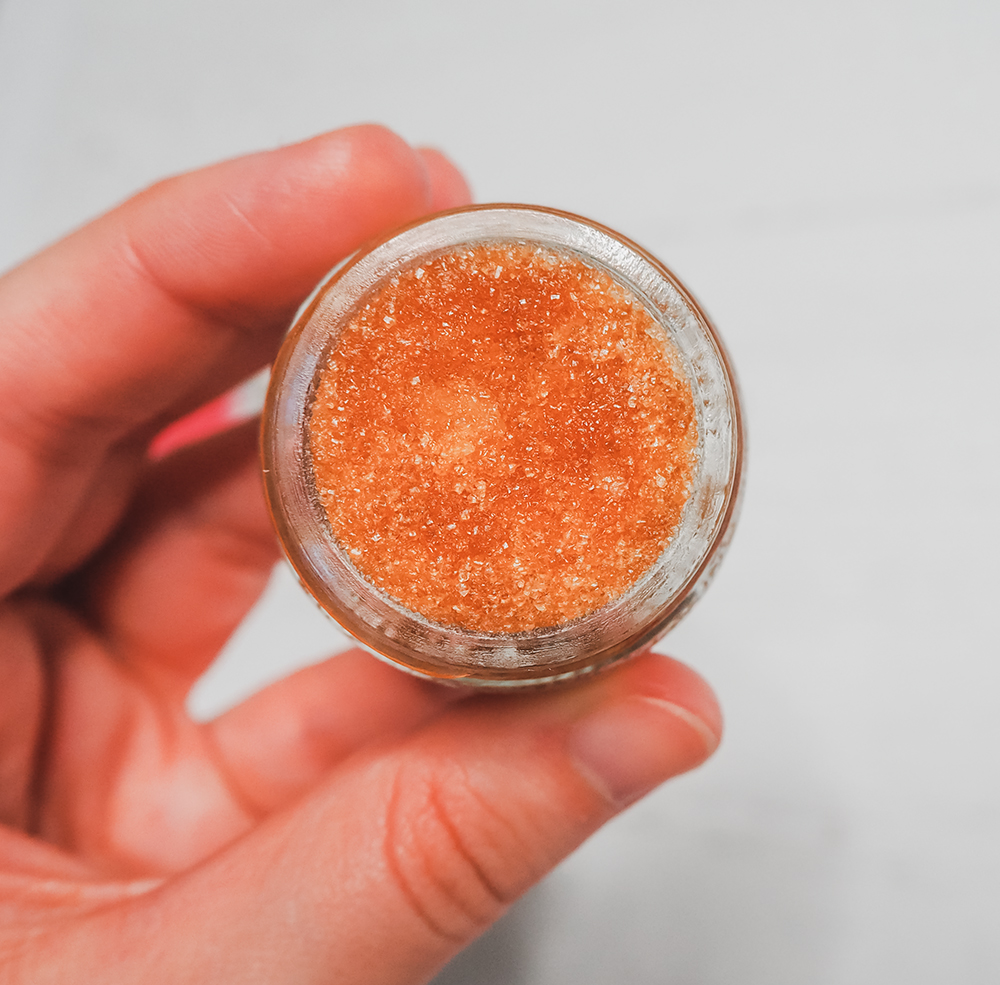 Firstly, I love the packaging. The lids feature the pretty pink Mmmuah by Millie branding and each pot feels sturdy. Each of the 4 lip scrubs I received are 15ml pots and there is quite a lot of product in there! I think a 15ml pot could easily last you 2-3 months, depending on how much use it.
When the parcel arrived, Millie had sent me a handwritten note and some sweets. This was a lovely touch and you can tell she's put a lot of thought and love into the packaging and freebies. This is why shopping small is a great thing to get on board with because the customer service and little touches are unrivalled.
Now onto the lip scrubs.
Each lip scrub smells scrumptious. Salted caramel and cookies and cream smell deliciously sweet, while gingerbread and candy cane smell fresher and lighter. They definitely smell good enough to eat and are easily the nicest lip scrubs I've ever smelled. Cookies and cream is my favourite scent. It's heavenly!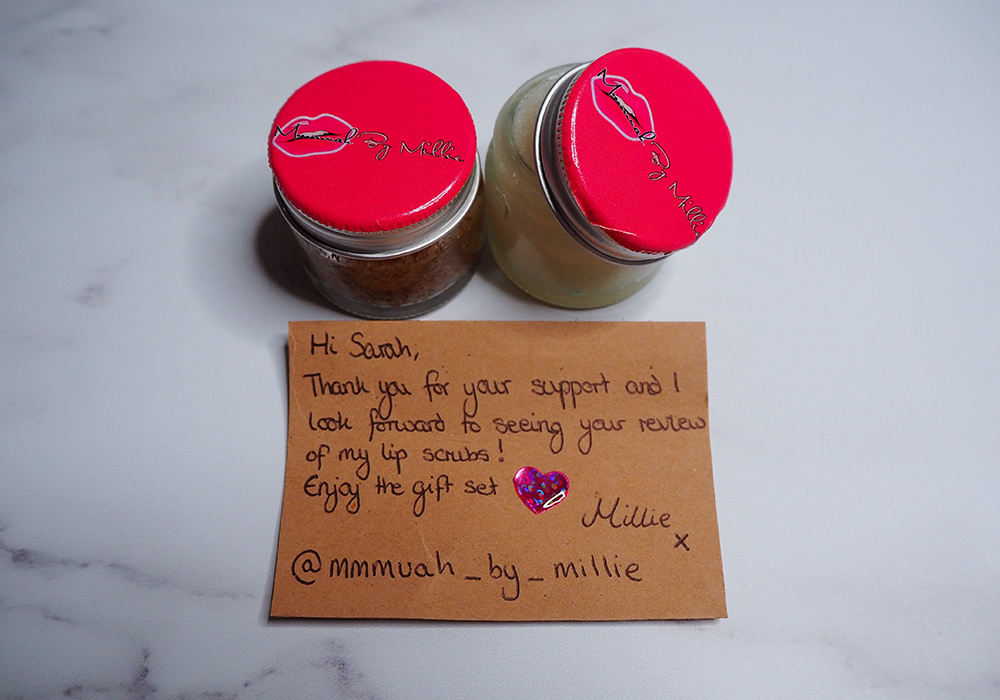 Each scrub is easy to get out of the pot and rub over your lips. After using the scrubs, my lips felt much softer and smoother. They've also helped my lips stay softer and smoother in the long-term, which is fantastic. I think candy cane and cookies and cream are the best 2 scrubs to use because they feel the finest and aren't harsh on the lips whatsoever.
Salted caramel is a bit of a stickier formula. It's still easy to use but it just takes a bit longer to take the scrub off my lips once I've finished. Gingerbread is the toughest formula so be gentle with this lip scrub else if you go in too hard (like me lol), your lips might feel a tad sore.
However, I think each lip scrub is great. Plus, for £5 for 15ml a pot, this is a fantastic and unmissable price.
Thes Mmmuah by Millie lip scrubs would make wonderful Christmas gifts for your friends. The Christmas Collection set (4 scrubs for £18 – gingerbread, candy cane, cookies and cream, and marshmallow) is a brilliant affordable option and then you can give some to your friends too.
Favourite Mmmuah by Millie lip scrub?
It's got to be cookies and cream. This is one of my favourite scrubs to use and is definitely my favourite scent. However, they're all fantastic.
Where to buy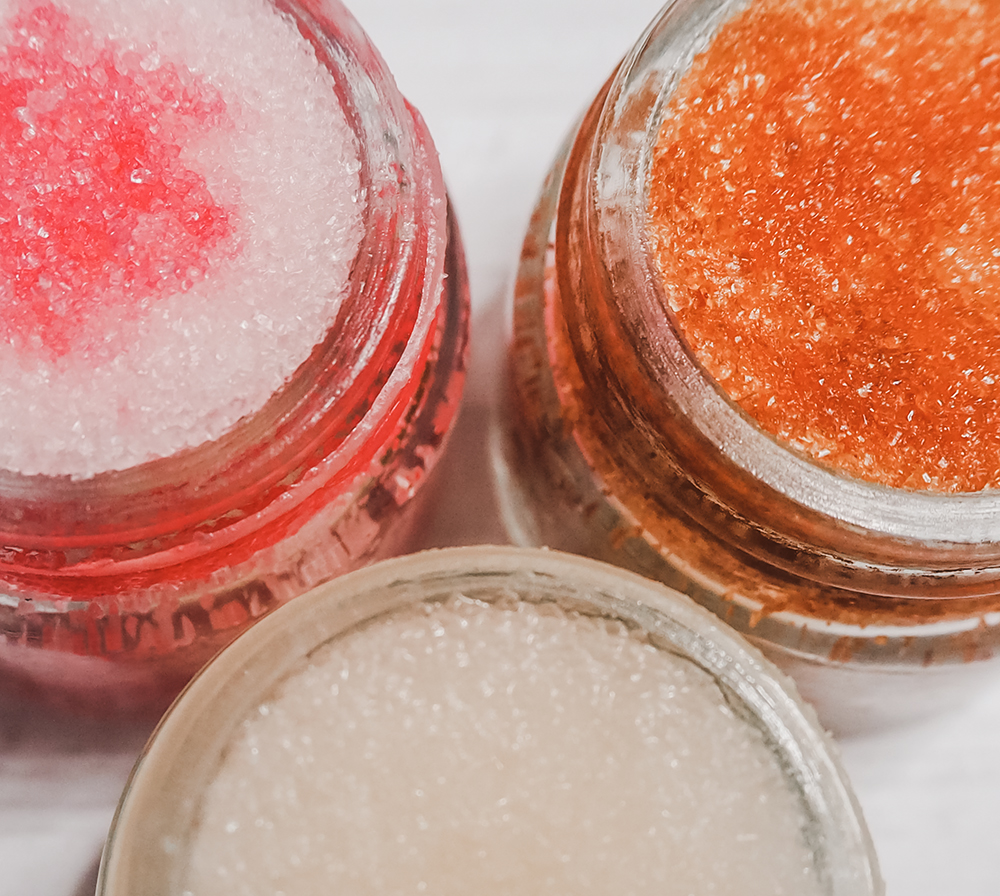 There are 2 different lip scrub sizes available:
You can purchase the Mmmuah by Millie lip scrubs from her Etsy store. These prices are brilliant and there's even an option for a custom order for those of you wanting something more specific.
I can't recommend these affordable lip scrubs enough!
Final thoughts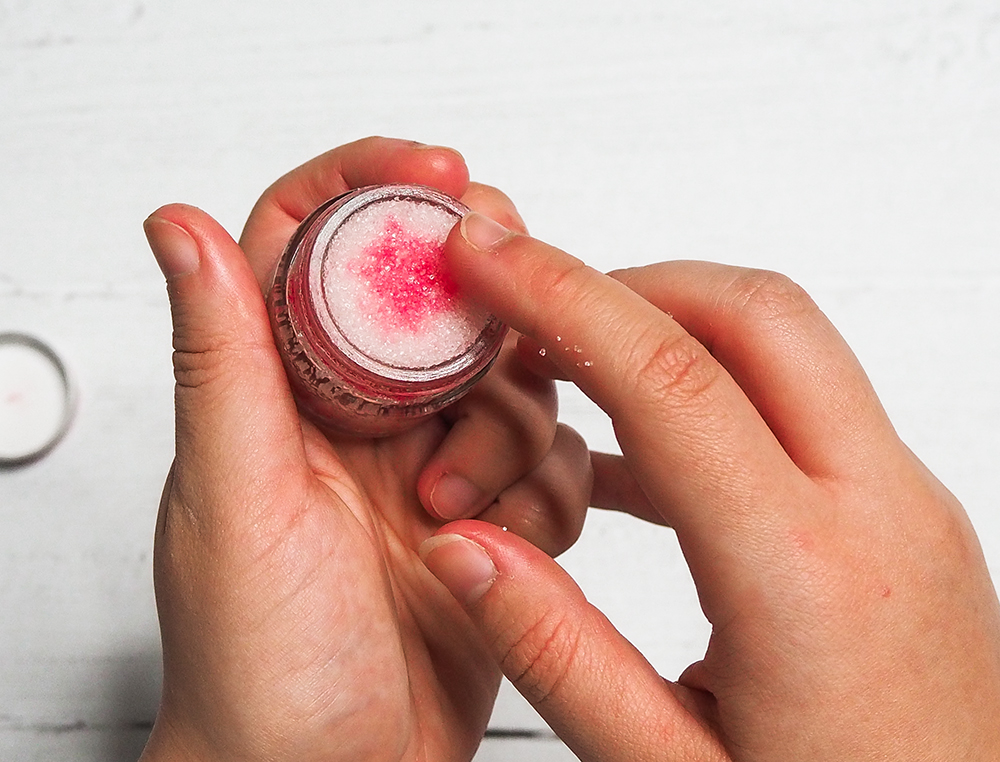 I love the Mmmuah by Millie lip scrubs and have been thoroughly impressed with each one. Sweet scents are my favourite so I'd 100% love to try more flavours in the future, such as vanilla cupcake and popcorn.
Rating: 5 stars
If you struggle with chapped, dry lips, these lip scrubs are a must-buy!