I know we're heading towards winter as the weather is getting distinctively colder and wetter. Although I love autumn, with everything that's happening with COVID-19, it's making it a lot harder to meet people outside when the weather is atrocious.
However, when it's not super windy and wet, I love the fresh and crisp air and the gorgeous red, yellow and orange leaves. Being outside always clears my head and makes me think about what I want to achieve in life.
For me, that means turning my blog into a full-time career (hopefully), having success in my job and getting healthier. I've been working hard on my health and blog in particular. Recently, I've secured quite a few brand collaborations, which I seriously hope continues into November.
I've also been working out more and have tried making some small diet changes to become a healthier me. These are both things I want to continue doing in November, as well as finish updating my old blog posts. To hear the rest of my November goals, please keep on reading.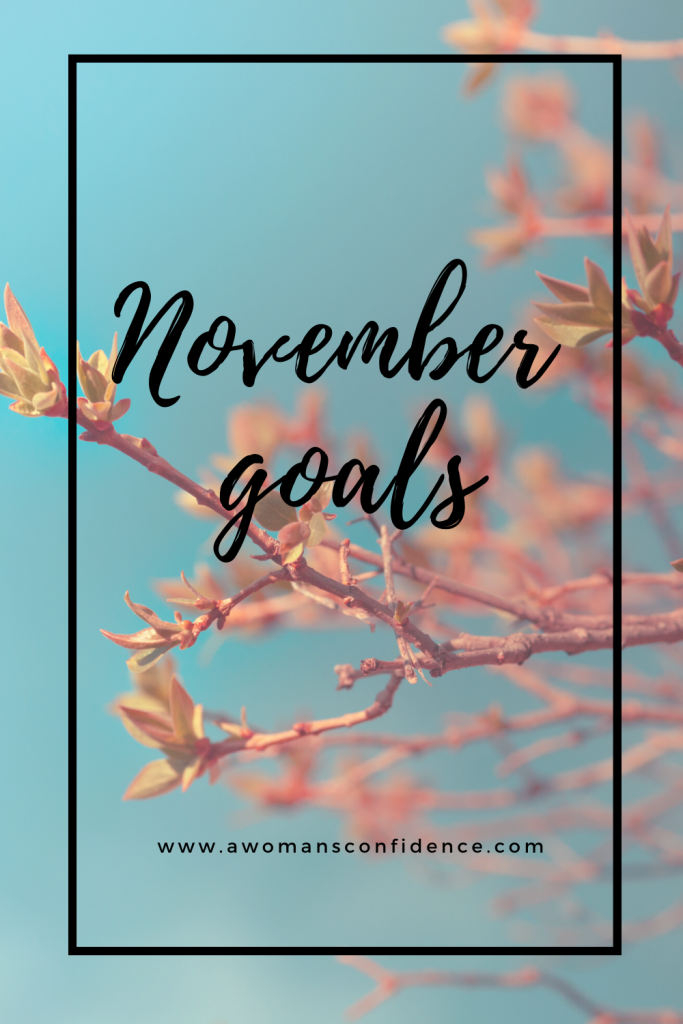 Personal goals
1. Sort out everything for when I move out
Me and my boyfriend Mckenzie are moving out into rented accommodation this month, so I've got a lot to sort out, like contents insurance, furnishing the property and telling places about the move. There's so much to sort but it's also really exciting.
I know this isn't a personal goal as such because I've got to do these things regardless, but my aim is to get everything I can sorted by the end of the month.
2. Declutter wardrobe and shoe collection
As I'm moving out this month, it gives me the perfect opportunity to go through my clothes and shoes and get rid of anything I don't want. I personally love a declutter, so I can't wait to do that this month.
3. Finish all my Christmas shopping
I hate last-minute Christmas shopping. It puts unnecessary pressure on myself and makes me feel stressed. I'd love to get it all sorted by the end of November so it's out of the way.
For some brilliant affordable Christmas beauty gift ideas, check out my blog post here.
Blogging goals
1. Finish updating my old blog posts
This is still one of my main blogging priorities. I've got around 12 blog posts remaining to update, so not too many now. I'd love to complete this goal by the end of November.
2. Update slider pics
I've had my current slider pictures for a while, so it's time for a refresh. Changing your blog imagery can make a big difference to the look and feel of your website. It keeps your homepage looking fresh and current.
3. Try to finish at least 1 more product from my 2020 project pan
I'm happy with the progress I've made for my 2020 project pan. However, I'd love to finish at least 1 more makeup product by the end of November.
Check out my project pan progress reports #1 and #2.
I've genuinely enjoyed doing a project pan this year and definitely intend to do one for 2021 too. It's important to use up products you already own and not always impulsively buy. I say this, but I definitely still buy a lot of new products lol.
4. Amend URLs on old blog posts
To make my old blog posts more SEO-friendly, I want to shorten my URL slugs.