You might be thinking that it's too early to be writing about Christmas gifts. But, before you know it, you've got a few days left before Christmas as you rush around trying to get some last-minute presents.
To help you avoid panic buying, I've put together a blog post on 20 fantastic Christmas beauty gifts for under £20. These affordable makeup and skincare products will make brilliant presents for beauty lovers. Plus, they won't break the bank, with some of these beauty gifts costing only £6.
If you know a beauty lover, but don't know what to buy them this Christmas, then I hope this blog post provides you with some inexpensive and helpful ideas. Happy shopping everybody!
Products marked with * have been gifted to me for review purposes. However, all thoughts expressed remain honest and unbiased.
** This post contains some affiliate links. This means at no extra cost to you, I earn some commission if you purchase a product through my link. All thoughts are my own, though, as always. If you want to find out more, visit my affiliate disclosure page **
Makeup gifts
1. Fenty Beauty Gloss Bomb
£17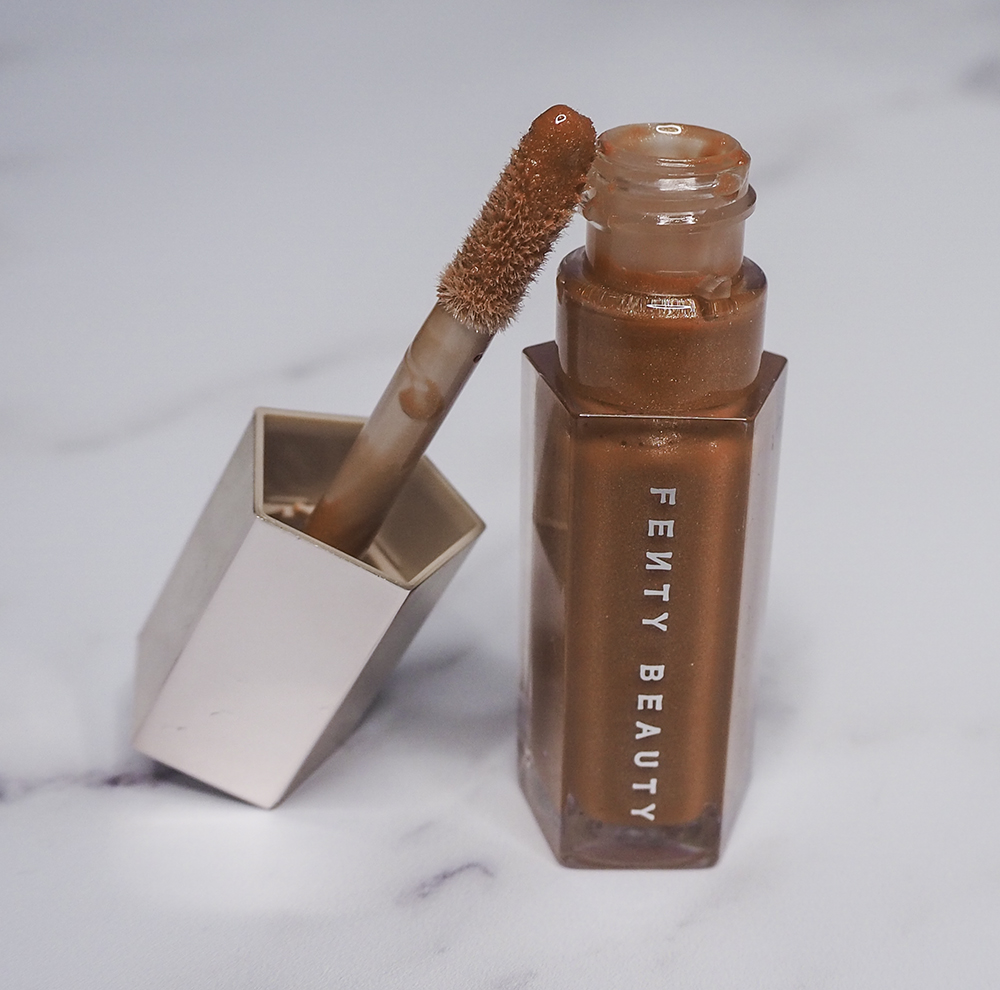 The Fenty Beauty Gloss Bomb is the best lip gloss ever. Non-sticky, shiny without being glittery, and moisturising, this lip gloss is worth every penny.
I have the shade Fenty Glow, which is a stunning rosy nude. However, there's a large shade selection available, including soft pink, clear, chocolate and peach. For gloss lovers, this product is a must-have.
2. e.l.f. Cosmetics Poreless Putty Primer
£8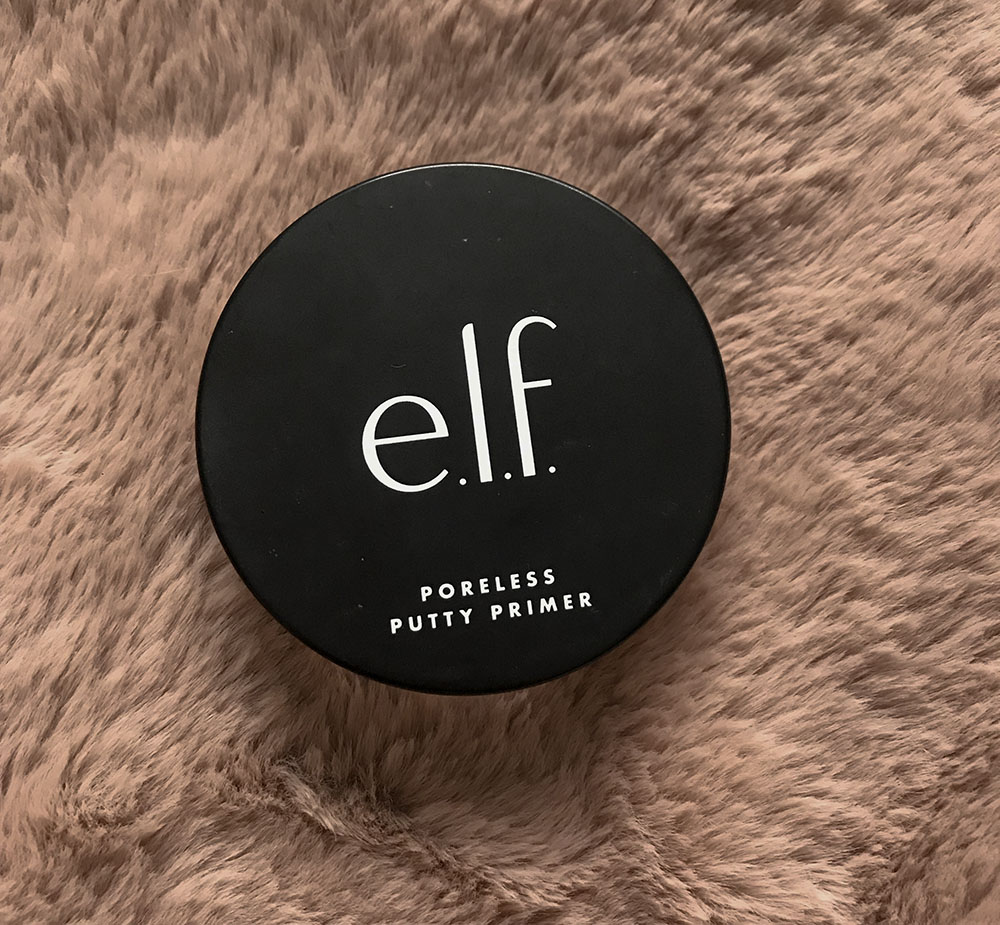 You won't find a better primer for £8. The e.l.f. Cosmetics Poreless Putty Primer is a total classic, which will give your skin a flawless finish, while keeping your makeup in place all day.
The texture of this primer is smooth and velvety, but it never feels greasy on the skin. As the name suggests, this primer truly delivers a poreless finish. And for £8, it's going to hit the right spot, every time.
3. Makeup brushes from MakeupByTammi
£10-£20
MakeupByTammi sells a range of cheap and high-quality makeup brushes. Founded by Tammi Clarke, a popular UK-based makeup artist on Instagram, MakeupByTammi is a new black-owned beauty brand.
I recently purchased the Crystal Clear Eye Brush Set for £10 from MakeupByTammi and it's amazing. All of Tammi's brush sets are vegan and cruelty-free, with each brush being soft and fluffy. These would make a great Christmas gift for makeup enthusiasts without breaking the bank.
4. Glossier Boy Brow
£14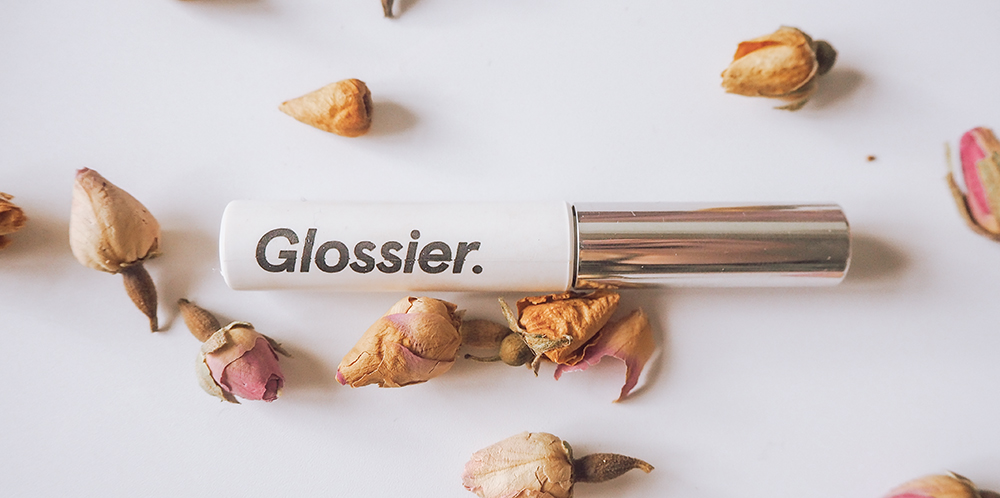 The iconic Glossier Boy Brow is my favourite eyebrow product ever and it only costs £14. It's incredibly user-friendly and gives you natural, fluffy-looking brows in seconds.
This handy eyebrow gel is soft and flexible when coating your brows, compared to traditional pomades that often harden and stiffen. Boy Brow also makes your brows look fuller and thicker, which is great for somebody like me whose natural brows are on the thinner side.
It's simply a must-have brow product.
5. ICONIC London Sheer Blush
£18
If you know a blush lover, then look no further than the ICONIC London Sheer Blush. These gorgeous blushers provide a sheer wash of colour that's easy to build and impossible to overdo, leaving you with a pretty flush across your cheeks.
These sheer blushers impart a healthy, soft glow too, making you look naturally radiant and healthy. As the blush isn't overly pigmented, it's easy to build the colour up to your desired intensity.
6. Juvia's Place The Warrior Eyeshadow Palette
£19.50
Juvia's Place eyeshadow palettes are known for their outstanding pigmentation, easy-to-blend formula and stunning colour stories. For a natural palette that is bound to please makeup lovers this Christmas, The Warrior Eyeshadow Palette is a great option.
As a black-owned beauty brand, Juvia's Place eyeshadow palettes show up bold and bright on deeper skin tones, so you know you won't be left with chalky, patchy, dull or ashy eyeshadows. The Warrior Palette features rich earthy, tones and is really affordable too. What a steal!
7. Physician's Formula Murumuru Butter Bronzer
£13
Name a more iconic bronzer than the Physician's Formula Butter Bronzer. I'll wait…
This £13 bronzer is fantastic. It smells like candyfloss, glides over the skin effortlessly and gives you a healthy, bronzed glow that never looks orange or cakey. I've tried plenty of bronzers in my time and this one still remains my favourite one.
8. Tatti Lashes TL21
£8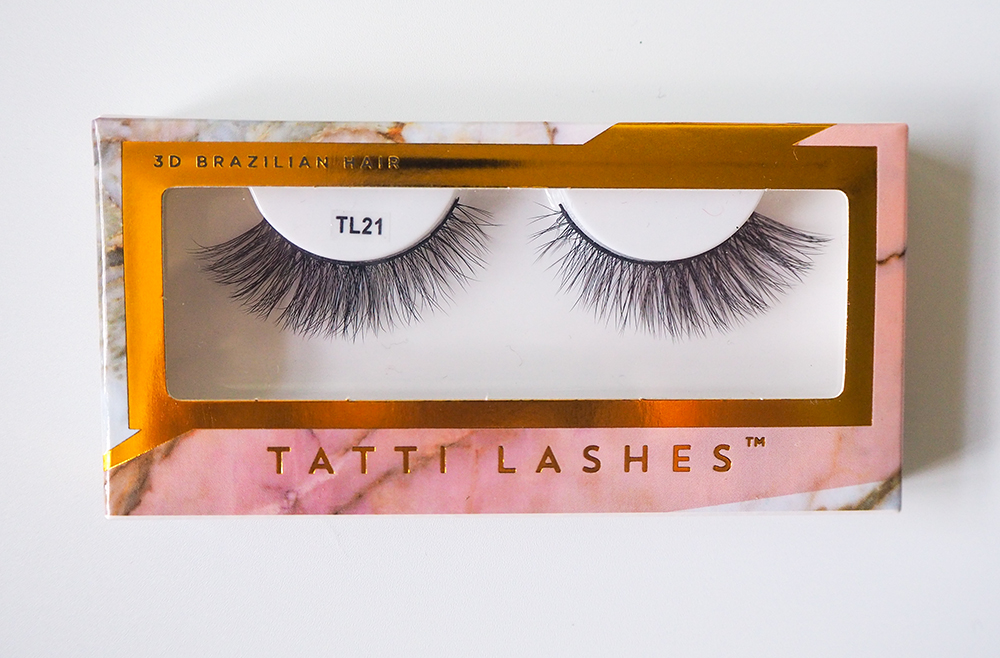 The Tatti Lashes in TL21 would make a perfect Christmas beauty gift for those who love to wear false eyelashes. Featuring a thin and flexible lash band, these lashes are so easy to apply.
As the TL21 lashes get longer towards the outer corners, they give a natural, elegant and soft look. They're honestly so gorgeous and would look fantastic in the day, for a date night or a glam evening look.
9. NYX Professional Makeup Soft Matte Lip Cream
£6

For only £6, the NYX Professional Makeup Soft Matte Lip Creams are velvety smooth, long-lasting and lightweight on the lips. They won't leave your lips looking or feeling dry and with a fantastic shade range, you'll be spoiled for choice.
I've got the shade Cannes and it's the most stunning nude pink shade. People always compliment my lipstick when I wear this shade and it's super cheap with an excellent formula. A must-buy for lipstick lovers.
10. Danessa Myricks Beauty Colorfix Glaze in Clear
£18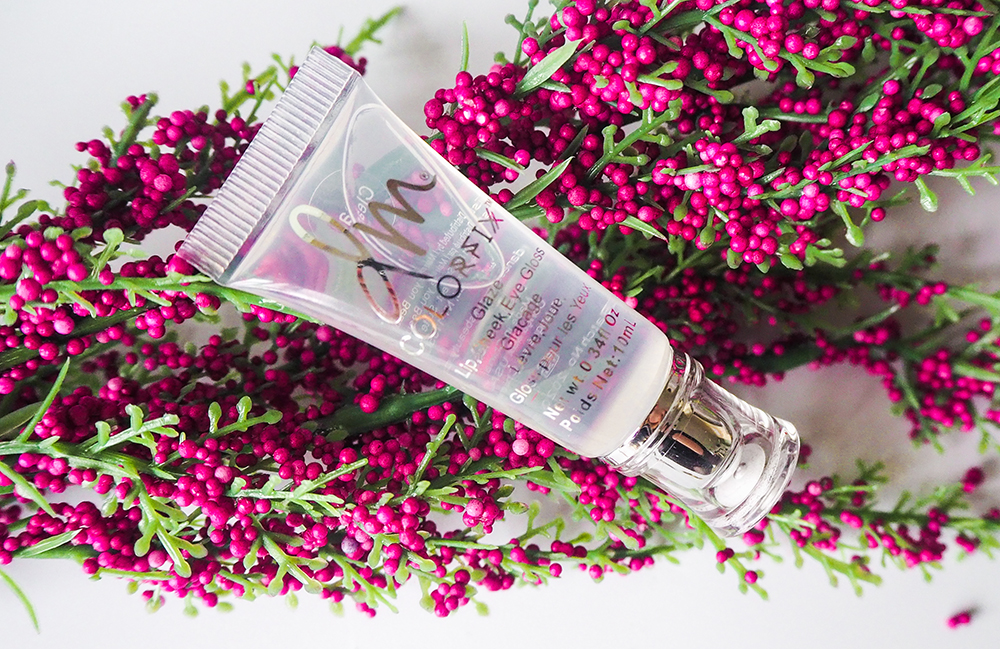 To achieve that glossy editorial look, the Danessa Myricks Beauty Colorfix Glaze in Clear is the ultimate multitasker. This versatile gloss can be applied on your eyelids, face or lips for a gorgeous 'wet look'. It never feels sticky or heavy, even when applied to the lids, making it a joy to use and wear.
I'm honestly obsessed with this multipurpose gloss. Plus, by purchasing from Danessa Myricks, you'll be supporting a black-owned beauty brand, which is awesome.
Skincare gifts
1. Miracle Moisturiser*
£3-£15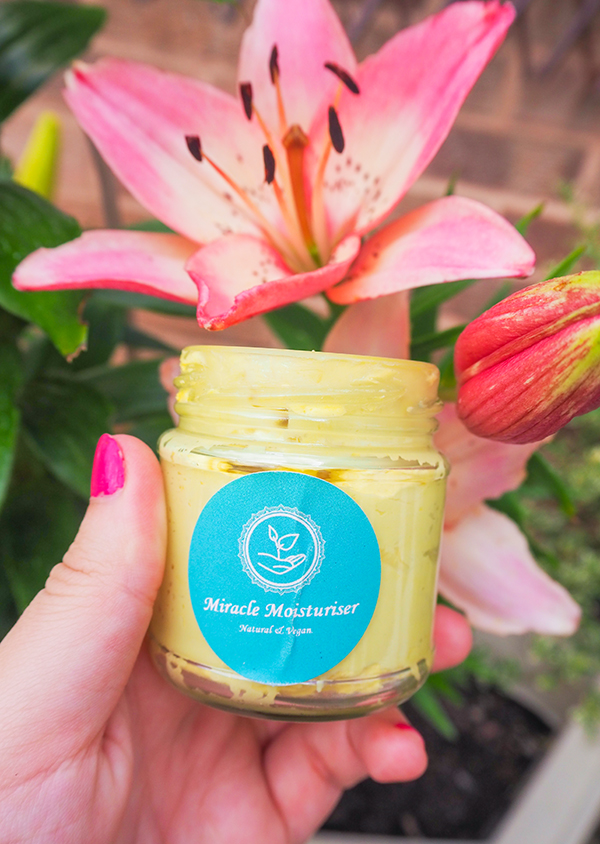 The Miracle Moisturiser is the most sumptuous body moisturiser ever. It smells like white chocolate and is rich and nourishing, but still melts into the skin with a divine lightweight texture.
It's so cheap too, with a 50ml jar costing just £3. £3 people!!! By buying the Miracle Moisturiser as a Christmas gift this year, you'll also be supporting an indie brand.
2. The Body Shop Camomile Cleansing Butter
£5-£11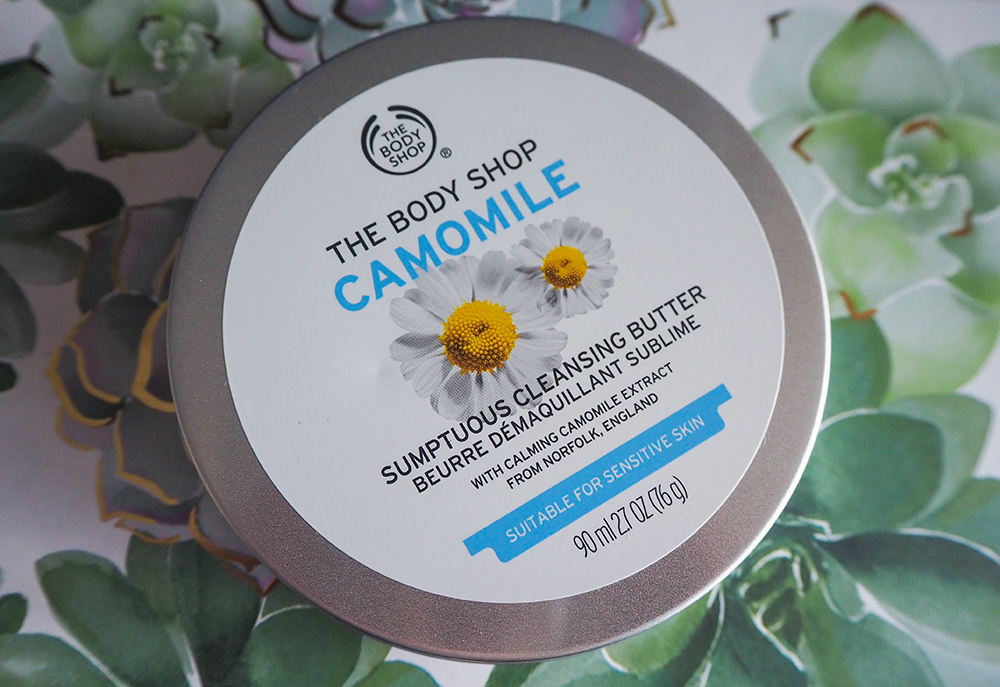 The Body Shop Sumptuous Cleansing Butter is a holy grail skincare product for many people. This luxurious cleansing butter only costs £11 for 90ml, but removes makeup, SPF, dirt and oil easily.
As this cleanser is so gentle, it's ideal for sensitive skin types too. It has a faint scent of calming camomile, which is simply divine. Once dirt and impurities have been removed, you're left with clean and soft skin. This affordable cleansing butter would make an excellent Christmas gift for skincare lovers.
3. Pixi Glow Mist
£16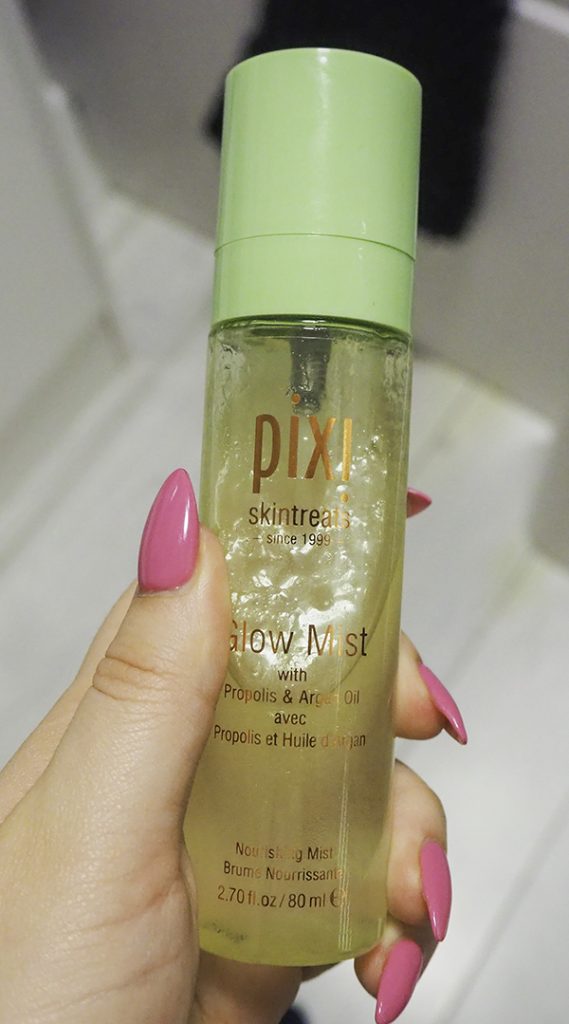 The Pixi Glow Mist is ideal for beauty lovers who opt for a healthy and radiant glow. This £16 facial spritz will instantly make your skin look dewy, while adding hydration to the skin.
This multi-tasking spray can also be used to set and refresh makeup. It can even be used to add shine to your hair! I love this gorgeous glowy mist.
4. Nuxe Dry Oil Huile Prodigieuse
£18.50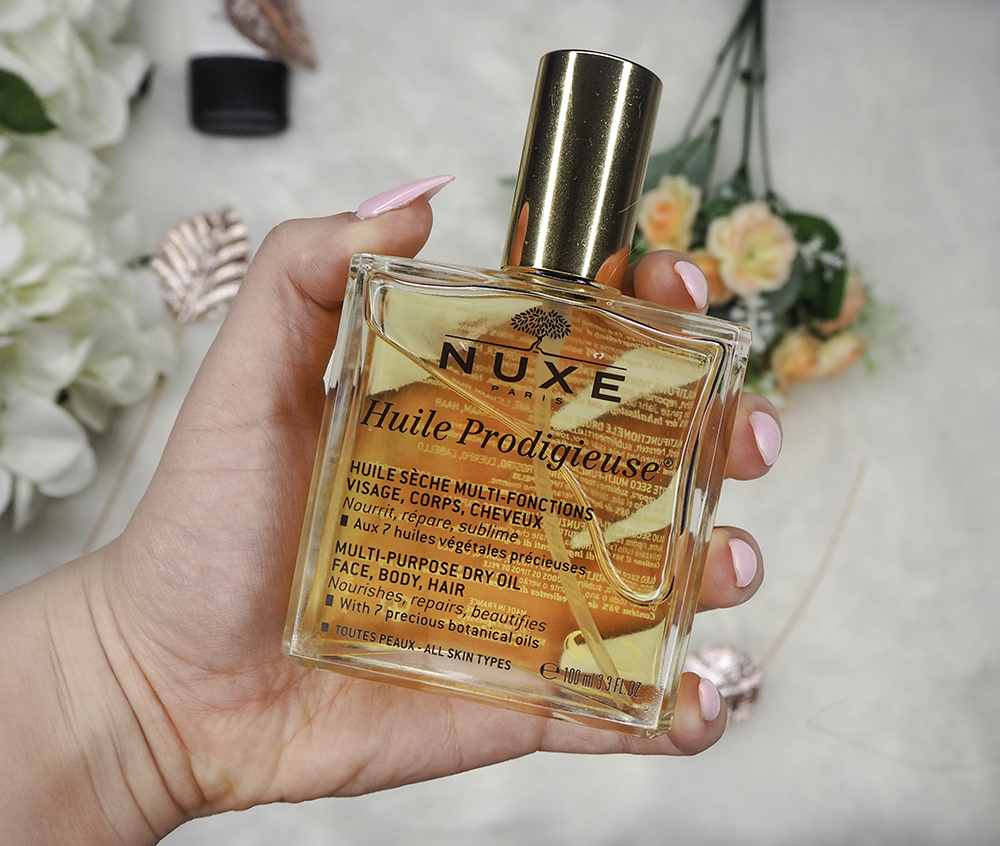 The Nuxe Dry Oil Huile Prodigieuse is a popular multi-purpose dry oil that can be used on your face, body and hair. From the popular French pharmacy brand Nuxe, this oil costs £18.50 for 50ml and will leave your skin feeling beautifully soft, smooth and nourished.
This oil never leaves your skin feeling greasy or sticky and has a gorgeous warm and nutty scent. It would be a great Christmas gift for skincare lovers, but people with sensitive skin might want to avoid this product due to the different oils and fragrance.
5. Oh Sugar Bubblegum Lip Scrub*
£14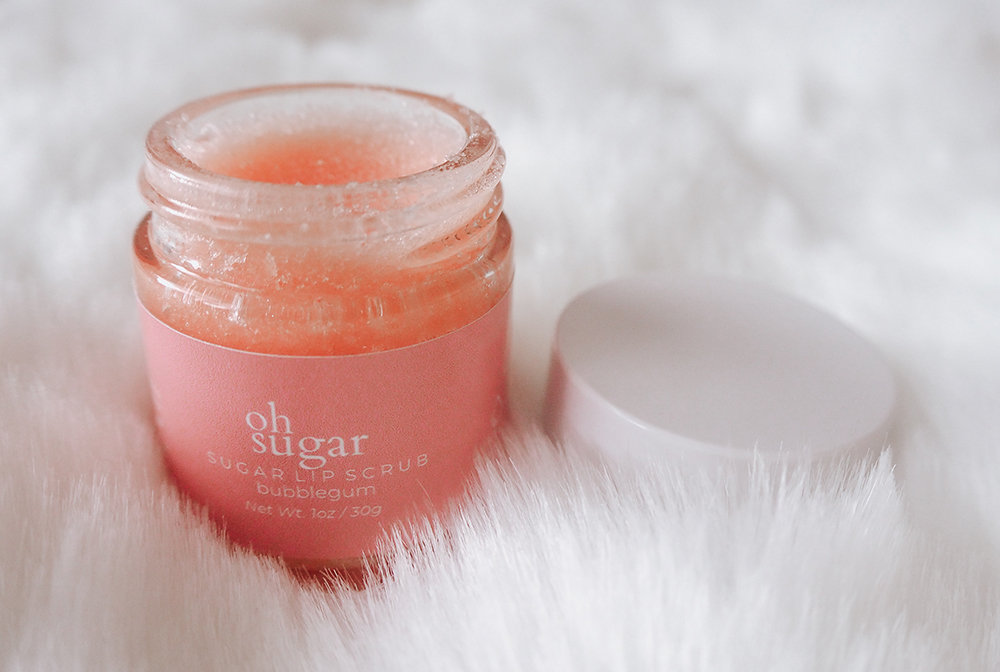 Another fantastic Christmas beauty gift to purchase this year is the Oh Sugar Bubblegum Lip Scrub. This delicious smelling lip scrub is vegan and cruelty-free, using tiny sugar particles that help to gently exfoliate the lips.
The jar is massive too. It's the best lip scrub I've ever used and by purchasing from Oh Sugar this year, you'll be supporting a small, indie beauty brand. Points all round!
6. Mario Badescu Seaweed Night Cream
£20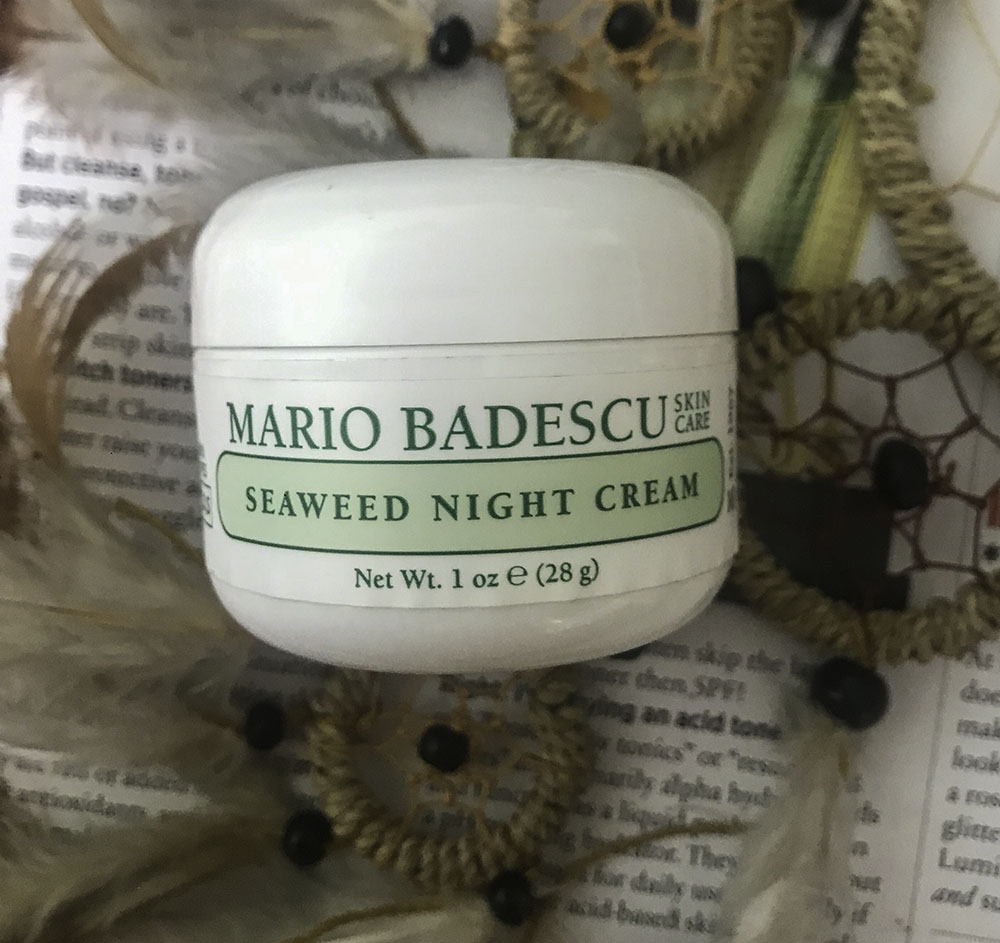 Coming in at the pricier end of this Christmas beauty gift guide is the Mario Badescu Seaweed Night Cream at £20 for 28g.
I personally love this night cream. It's bright green and leaves your skin feeling nourished and silky soft in the morning. Although the cream is quite rich, it's still lightweight and absorbent, so I think this would be suitable for oiler skin types as well as people with dry skin.
7. Lush Cosmetics Mask of Magnaminty
£9
Lush Cosmetics Mask of Magnaminty is a best-seller and I can see why. It's refreshing, invigorating and exfoliating, leaving you with smooth and fresh skin.
This stimulating face mask will make a perfect Christmas gift for beauty lovers because it's fun to use, smells minty and makes your skin feel great afterwards. For £9, it's truly a steal.
8. The Ordinary Natural Moisturizing Factors + HA
£4.90-£6.80
I couldn't put together an affordable Christmas beauty gift guide without including The Ordinary, could I?
Although all of The Ordinary's products are cheaper than £20 – which is what makes this skincare brand so popular and revolutionary – I've included the Natural Moisturizing Factors + HA in this list.
This simple moisturiser might not blow you away, but is non-greasy, while keeping your skin hydrated and moisturised. For people on a budget, this moisturiser is a fantastic choice as it will suit most skin types as it isn't fragranced or heavy on the skin.
9. The Body Shop Vitamin E Overnight Serum-In-Oil
£16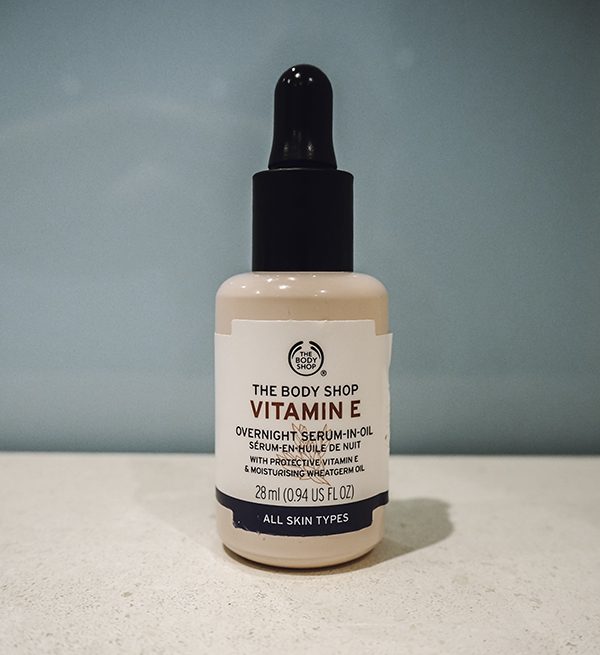 The Body Shop Vitamin E Overnight Serum-In-Oil is one of my favourite nighttime serums ever.
This lightweight serum-oil hybrid leaves your skin feeling soft, smooth and soothed by the morning. Suitable for all skin types, this incredible product is super absorbent and sits comfortably on top of your skin. It's definitely a hero product of mine and I'm certain it would make a brilliant Christmas beauty gift.
10. The Inkey List Caffeine Eye Cream
£9
To finish this extensive list of affordable Christmas beauty gifts, I've included The Inkey List Caffeine Eye Cream.
This popular and affordable eye cream helps to reduce puffiness and dark circles, which is ideal for those mornings where you look less-than-awake. For the nights where you don't get much sleep, this revitalising eye cream will make your eyes look brighter and make you feel better in turn. Plus, for only £9, you know you're onto a winner!
Shop this post
Final thoughts
That's my list of 20 fantastic Christmas beauty gifts under £20 complete. I hope you've found some gift ideas for beauty lovers you know (or even yourself) that will help you avoid last-minute Christmas shopping.
Have you tried any of the skincare or makeup products in this list? Let me know in the comments below.