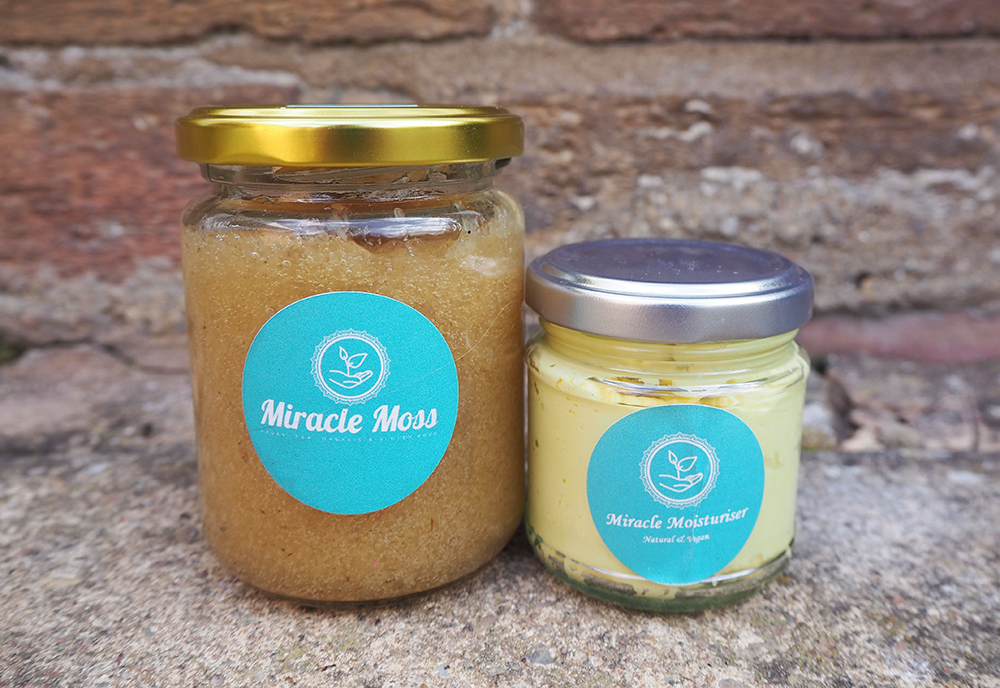 In today's blog post, I'm going to be reviewing 2 products from UK-based beauty and wellness brand Miracle Moss.
You've probably not heard of Miracle Moss before, so this blog post will shine a spotlight on the indie brand and hopefully inspire you to try some new products.
Firstly, I'd like to say a big thank you to Miracle Moss for gifting me these products. I love trying new products and particularly enjoy supporting smaller, independent brands, so I couldn't wait to share my thoughts.
Miracle Moss gifted me 2 products – a moisturiser and one of the sea moss infusions. Both products are affordable and smell fantastic. If you'd like to hear my thoughts, then keep on reading.
What is Miracle Moss?
Our mission is to introduce sea moss into as many lives as possible and be kind to our skin & bodies with 100% natural products. We also believe in looking after Mother Earth.

Miracle Moss
Miracle Moss is a UK beauty and wellness brand built around the benefits of sea moss, which is a type of red algae that grows on the Atlantic coastlines of North America, Europe, and the Caribbean Islands. All of the packaging is recyclable or made from recycled materials.
1. Miracle Moss Humming Honey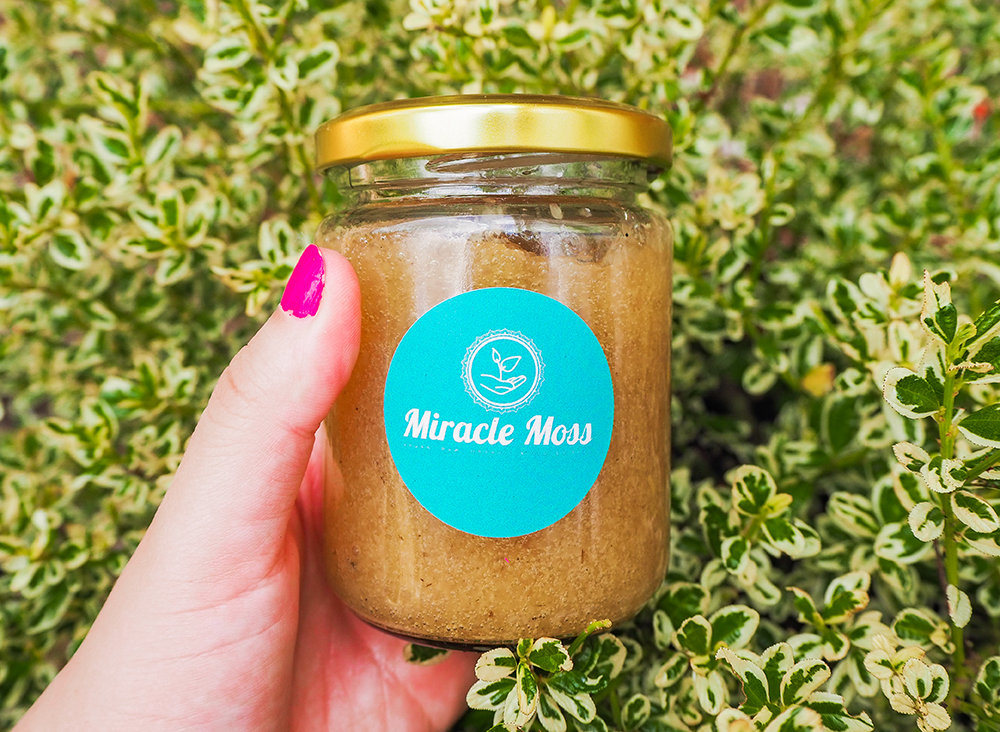 Product claims and ingredients
The Miracle Moss Humming Honey is a sea moss infused with honey. There are 4 sea moss infusions available: honey, coconut, aloe and sorrel. Each 'Miracle Moss' can be added to smoothies or to hot water to make a tea, or can be used as a hair mask or face mask.
It's recommended that you add the Humming Honey infusion to smoothies, but it can also be used as a hair mask and face mask.
According to the brand, the honey-infused moss is great at getting rid of dirt and bacteria, which claims to be fantastic at preventing and treating acne. Miracle Moss Humming Honey also promises to give your skin and hair a healthy glow.
My thoughts
I like that this product comes in a glass jar. It's eco-friendly and feels more luxurious than those cheap plastic jars.
This multi-tasking moss smells delicious – sweet like honey. Although I personally didn't add this to a smoothie, I can see why you'd want to. I'm sure it would be tasty.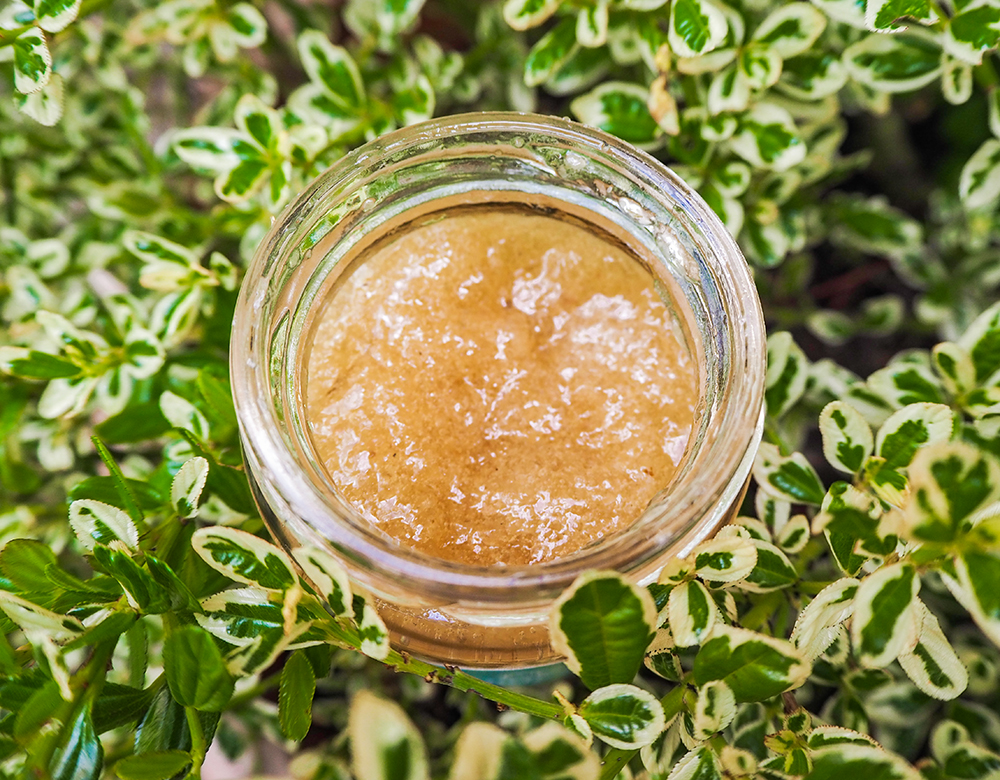 I used Miracle Moss Humming Honey as a face mask and a hair mask.
As a face mask, I found it fairly difficult to apply. The texture is very gloopy and gelatinous, making it difficult to spread out. It took me a while to apply an even layer to my skin; it was a minor inconvenience, admittedly, but an inconvenience nonetheless.
I left it on my skin for around 20 minutes and during this time, the sea moss and honey infusion fully dried on my skin. Taking the mask off took a bit of scrubbing, but after I'd got it all off, my skin looked a bit more radiant and felt quite smooth. It was nothing special and the benefits were very short-term, but I'm glad I tried it.
However, as a hair mask, Miracle Moss Humming Honey is a completely different story.
I applied a generous layer of the sea moss all over my hair, from my roots right through to my tips. It felt cooling and soothing on the scalp. I left the hair mask on for around 1 hour, hopped in the shower and rinsed my hair thoroughly.
By the time my hair was dry, it looked SO soft, silky and shiny. Everybody kept commenting on how healthy and smooth my hair looked. Truly, using this product as a hair mask was miraculous. It definitely nourished any dryness I had in my hair while giving it the most gorgeous shine.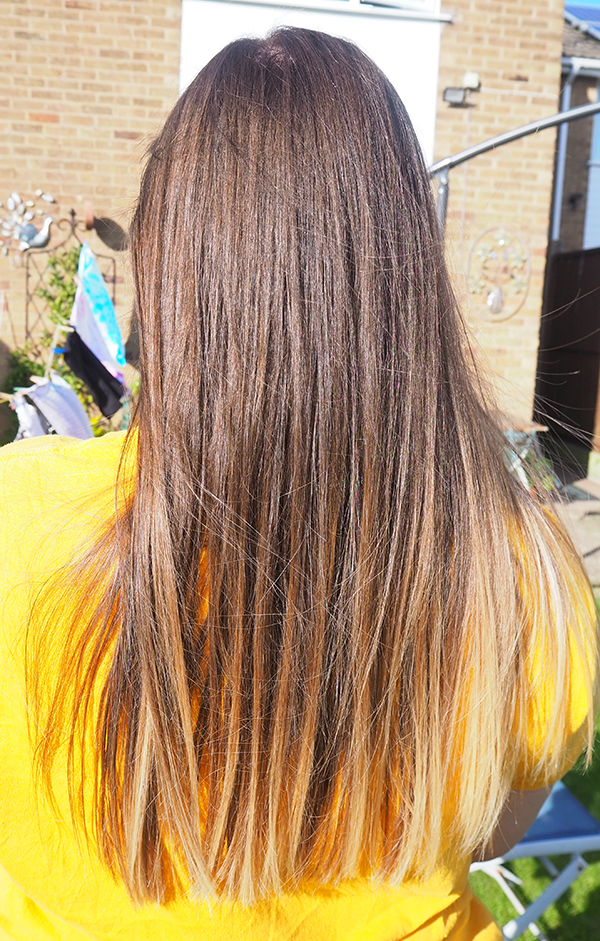 Price
There are 2 sizes of the Miracle Moss Humming Honey (or any of the infusions) available on the Miracle Moss website, which are:
I think these prices are really reasonable. As a hair mask, depending on your hair length, I think you'd get around 3-4 uses out of the 190ml jar. For how great the results were, it's fully worth the price!
Rating
I'm giving the Miracle Moss Humming Honey 4 stars. I don't think it was anything special as a face mask, but as a hair mask, it was excellent.
2. Miracle Moisturiser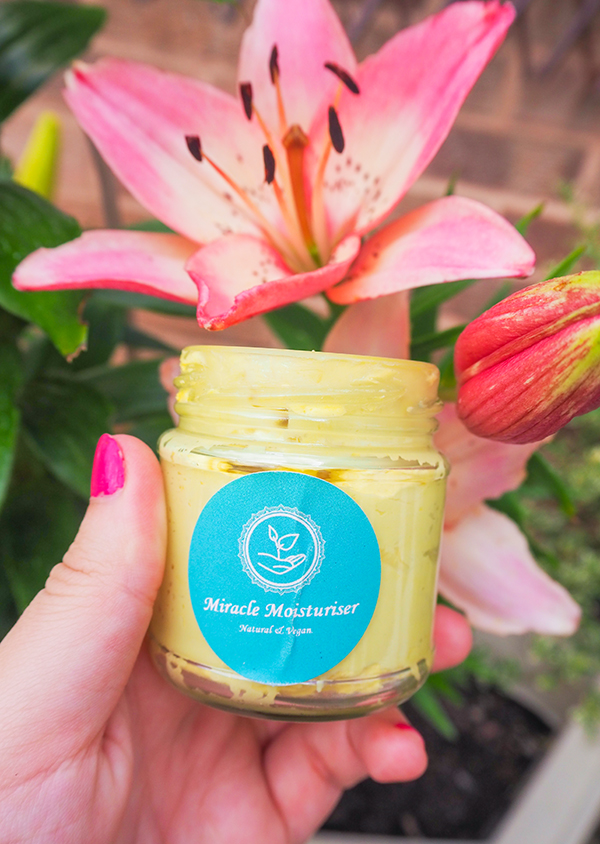 Product claims and ingredients
The Miracle Moisturiser contains natural and unrefined Ghanian cocoa butter alongside shea butter, coconut oil and almond oil. It promises to be super fluffy and easy to apply, and can be used on the face and body.
According to the brand, this product is great as a nighttime moisturiser but can also help scars, dry patches, stretch marks and sensitive skin. It claims to smell like sweet white chocolate.
My thoughts
After reading the product claims and ingredients, I couldn't wait to try the Miracle Moisturiser.
I can confirm that this moisturiser smells like white chocolate and it's absolutely gorgeous. It smells good enough to eat straight from the jar! It's honestly heavenly and when I've used it on my skin, the delicious sweet scent lasts all day.
Again, the luxurious glass packaging is a plus for me. Even though this moisturiser is affordable, it gives the impression of a more boujee item, which I enjoy.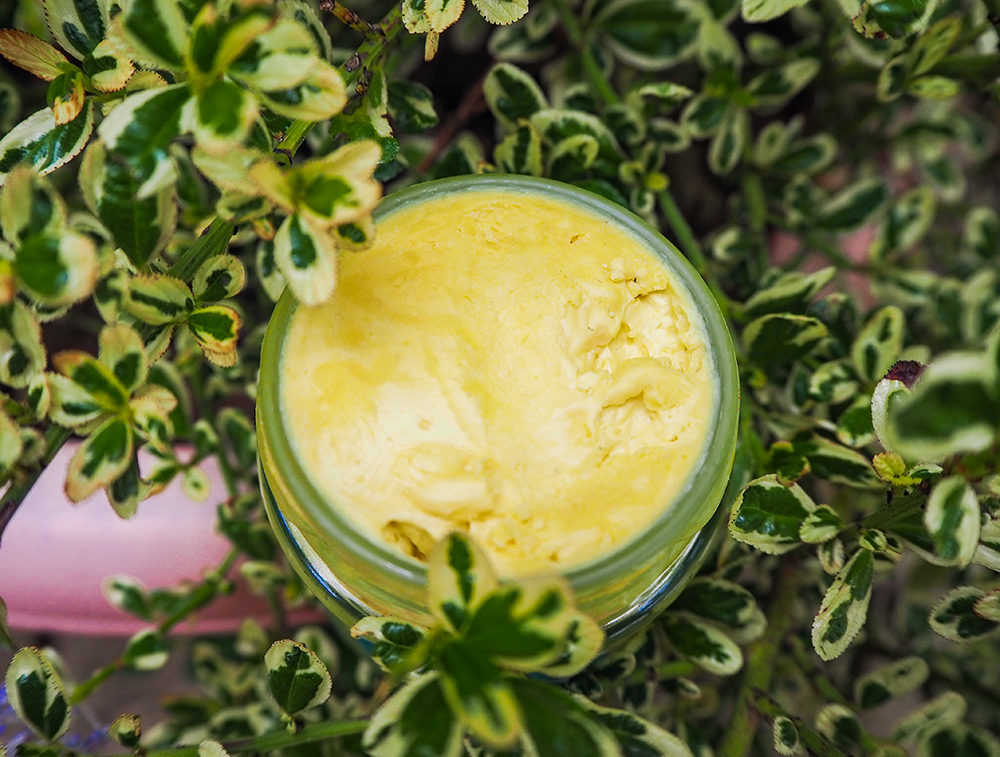 However, as this moisturiser contains coconut oil, I didn't want to apply it to my face. Coconut oil is very comedogenic, meaning it blocks pores and can cause breakouts and blackheads. As someone with normal/oily skin, I thought this might be a bit rich for me, so I decided to use it as a body moisturiser instead.
As a body moisturiser, this is simply divine. Even though the texture is quite firm to begin with, once you've warmed the product up in your fingertips, it just melts into the skin. It feels delightfully creamy, lightweight and buttery.
Some of my body butters leave my skin feeling sticky after I've applied them. In contrast, the Miracle Moisturiser makes my skin feel nourished, but never sticky.
It's my favourite body moisturiser ever! Plus, the sweet white chocolate smell makes it even more tempting. If you've got any friends who are chocoholics, this product is a must.
Price
There are 3 sizes of the Miracle Moisturiser available on the Miracle Moss website, which are:
50ml – £3
190ml – £9
370ml – £15
These prices are unbelievable. It would take you months to even get through the 50ml jar, so £15 for 370ml is a total bargain. I think the Miracle Moisturiser would be a brilliant Christmas gift, so you could think about purchasing one for your friends and family.
Rating
5 stars. It's irresistible.
Final thoughts on the Miracle Moss products
I'm really pleased with my Miracle Moss products. They're both really good, but the moisturiser now has a special place in my heart. I'd definitely recommend the brand to anyone and if you're interested in supporting smaller, environmentally friendly companies, this is a fantastic and affordable choice.
---
You can see which other brands I've collaborated with here