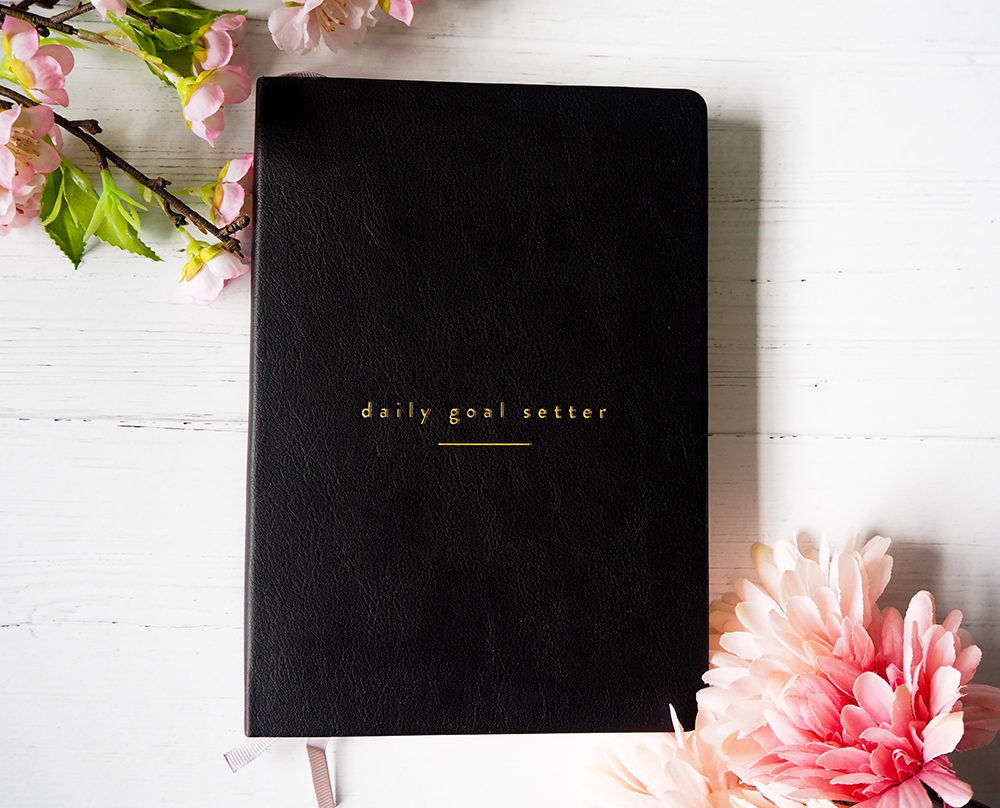 Disclaimer: Mål Paper gifted me the Daily Goal Setter Planner for review purposes, but all thoughts remain honest and unbiased, as always
In today's blog post, I'm going to be reviewing an awesome new productivity planner that Mål Paper kindly gifted to me – the Daily Goal Setter Planner.
Setting daily tasks is key to helping you achieve your goals, whether they are short-term, medium-term or long-term goals. By setting yourself everyday goals, you stay focused and motivated, while setting yourself up for success.
So when Mål Paper offered me the opportunity to try the Daily Goal Setter Planner, I couldn't wait to use it. I'm a very detail-orientated person, so using daily planners is a key part of my routine to help me achieve my goals.
Keep on reading this blog post to find out more about how I use this productivity planner to stay organised and to help me smash my goals.
Goal setting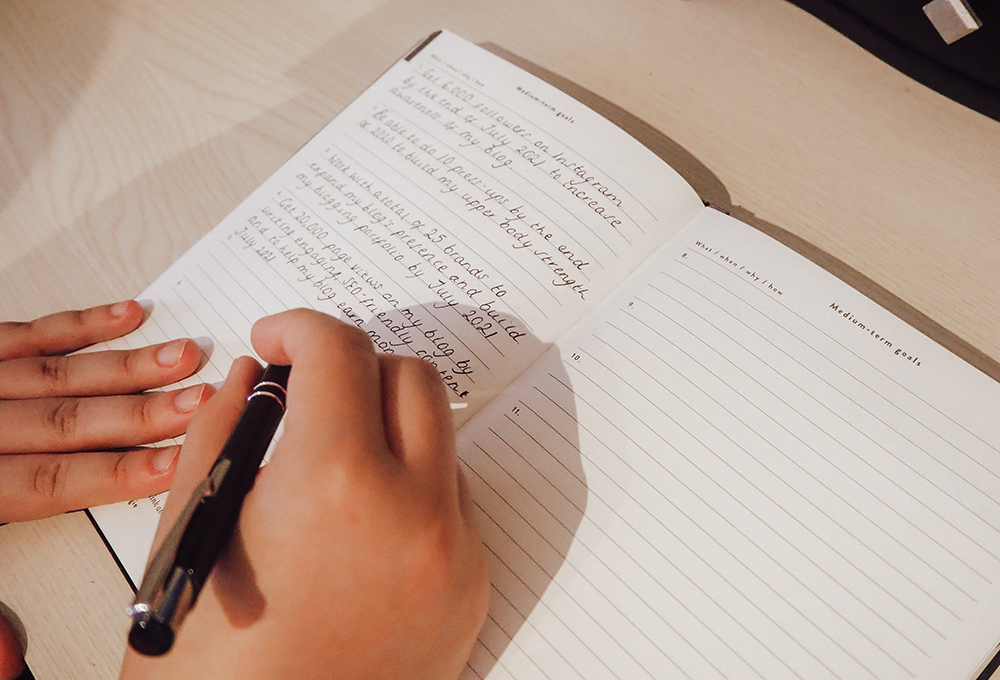 At the beginning of the planner, Mål Paper tells you how to make the most of the product, which is well worth a read.
After reading this section, you are prompted to write down your long-term goals (years), medium-term goals (6 months to a year) and short-term goals (less than a month).
Previously, I'd always write down daily goals, but never set out any long-term goals. I love this focus on time-orientated goals because it makes me consider what I'd like to achieve in the long-term as well as over a short period of time.
In this part of the Daily Goal Setter Planner, I wrote down my career goals, personal goals and blogging goals. I've only filled part of the goals section out, but will definitely keep adding to this as my goals develop. It's a great way for you to think about the bigger picture and what you truly want to achieve in your life.
Month review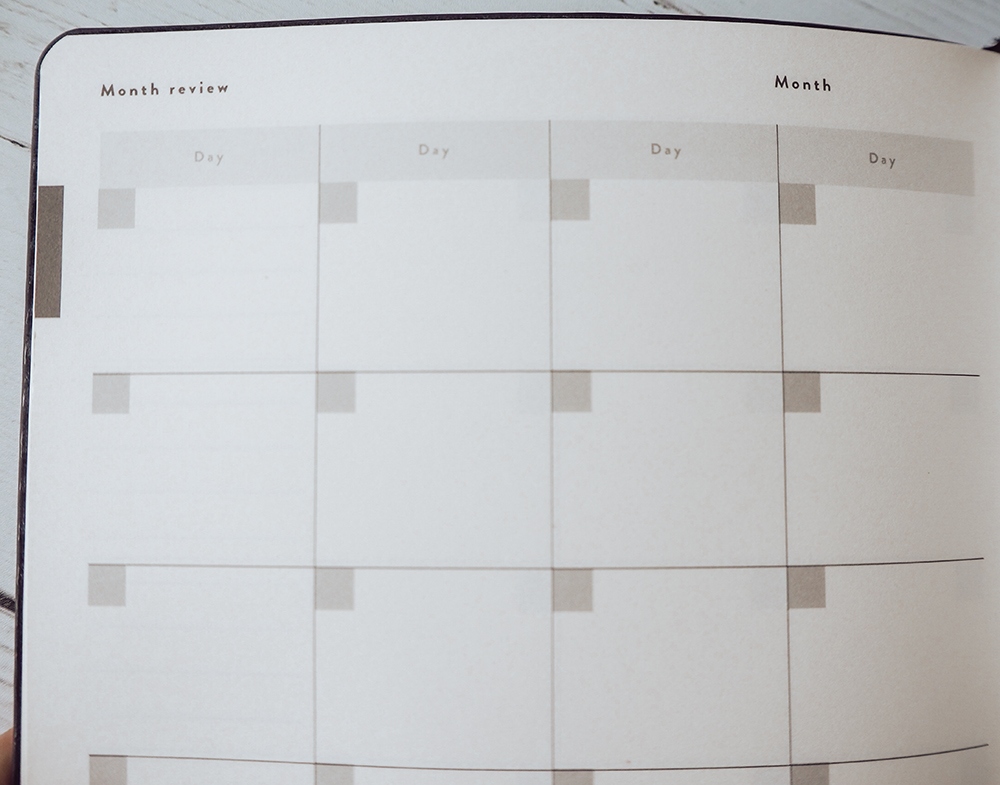 In the month review section of the Mål Paper planner, you write down the 5 most important tasks of the month and any notes you might have. Then, at the end of the month, there is a section for you to review the month.
As I mentioned previously, I'm somebody who's typically more concerned with my daily routine and not the bigger picture. Having a planner that encourages me to think about my longer-term goals has enabled me to work in a more meaningful way.
For instance, I recently purchased a blogging e-course for me to elevate my blog. One of the goals I wrote down for September 2020 is to finish this course by the end of the month. Before using the goals planner, I'd probably just try to complete this without a timeframe in mind. However, having a clear idea of when I'd like to complete the course has allowed me to prioritise my daily tasks.
The Daily Goal Setter Planner is undated too, so you can purchase this at any point in the year, without worrying about losing earlier months.
Weekly review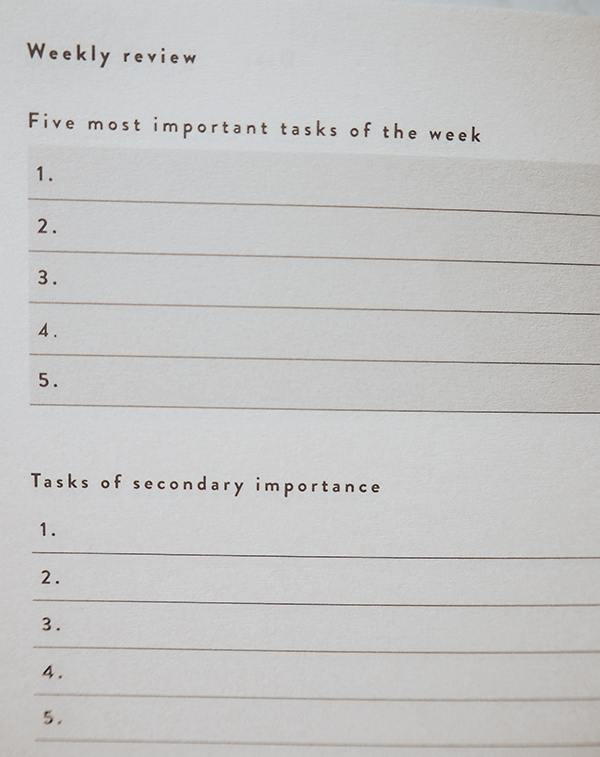 The Mål Paper Daily Goal Setter Planner also includes a weekly review section. This section allows you to write out 15 tasks to complete in one particular week: the 5 most important tasks of the week, 5 tasks of secondary importance and 5 additional tasks.
Once the week has finished, there's also a section for you to review your week.
Again, this is another great way for you to break down you longer-term goals into more manageable chunks. After outlining your monthly goals, you can use the weekly goals section to break down these aims into weekly tasks.
For instance, I mentioned that I'd like to complete my blogger e-course by the end of the month. I could use the productivity planner to say that I'd like to get to page 20 of the course by the end of a particular week to ensure I use my time wisely.
Daily tasks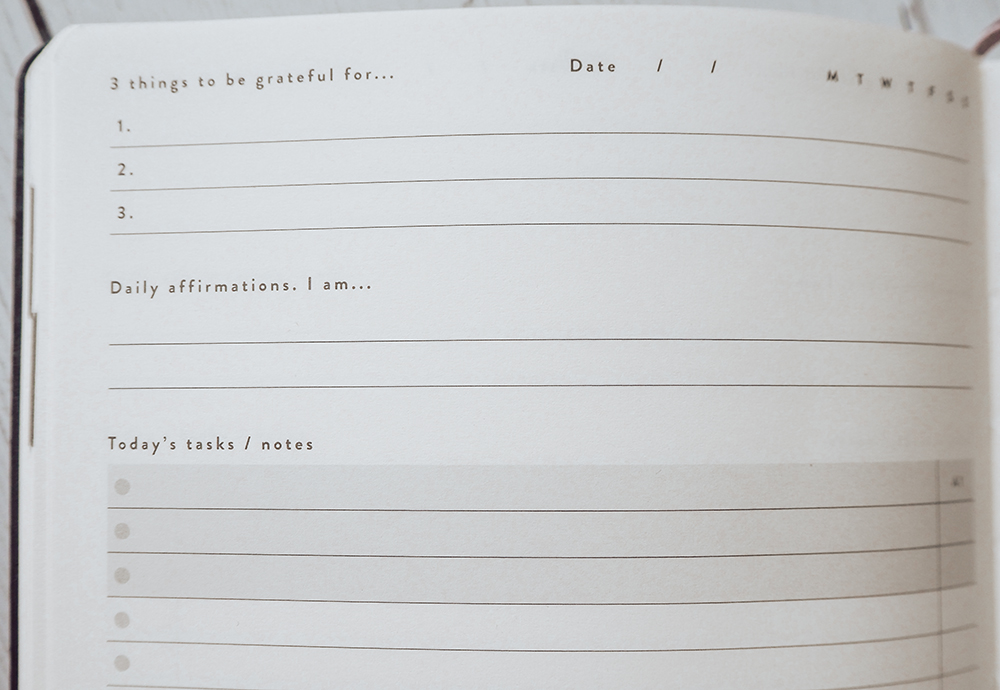 After outlining your weekly goals, the Daily Goal Setter Planner has a daily tasks section. This is a chance for you to set out what tasks you need/want to achieve for the day.
I'm used to creating to-do lists and daily tasks, so this part of the planner is very familiar to me. However, one part of the Mål Paper planner that's new to me is the prioritising system. It encourages you to prioritise your tasks in order of importance and prompts you to work your way through these tasks, starting with the most important first and finishing with the least important.
If you don't manage to complete some of your daily tasks, you can simply move them over into the next day. However, getting through your most important tasks first ensures you don't procrastinate and get closer to your goals quicker.
Gratitude, affirmations, reflections and notes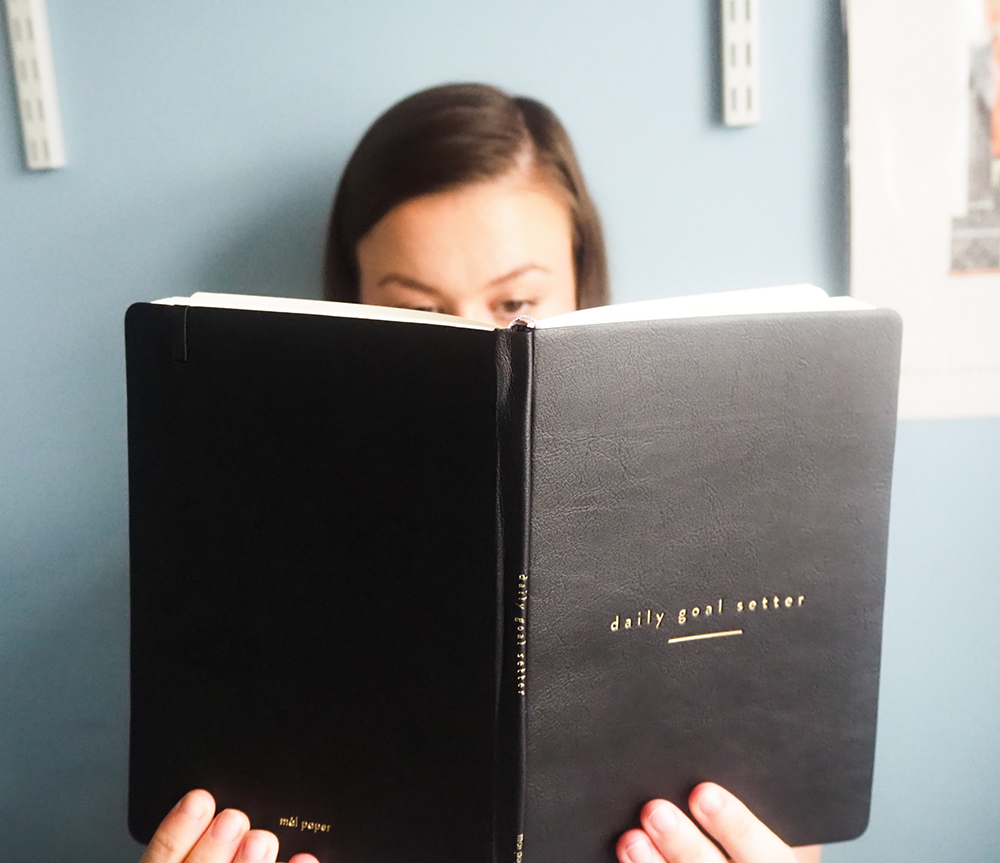 Throughout the planner, it encourages mindfulness through gratitude lists, daily affirmations, reflections and notes. These positive focuses help you look for the good in life, rather than always focusing on what's gone wrong or what could be better.
At the start of every day, the planner asks you to write down 3 things you are grateful for. Some of my examples include:
My lovely nan and grandad
An ever-growing blog
Having a lay-in today
These gratitude lists don't always need to be filled with inspirational and life-changing thoughts, but just anything that you're grateful for, big and small. This a fantastic mindset for helping you see what's good in your life and why it means something to you.
The Mål Paper planner also makes you write down a daily affirmation. If you're not familiar with affirmations, they are essentially positive phrases that we repeat to ourselves, such as "I am capable of being successful, whatever that means to me". The idea is that speaking these affirmations into existence helps us make positive changes and overcome negative thoughts.
If you'd like some empowering affirmation ideas, check out my Pinterest board for inspiration.
After that, the Daily Goal Setter Planner prompts you to reflect at the end of each day. Again, this encourages a positive mindset and presents an opportunity for us to improve.
The back of the planner also includes a notes section. So, if you're feeling inspired or need to jot something important down, go ahead and include it in the notes section so that you don't forget it.
Ready to smash your goals?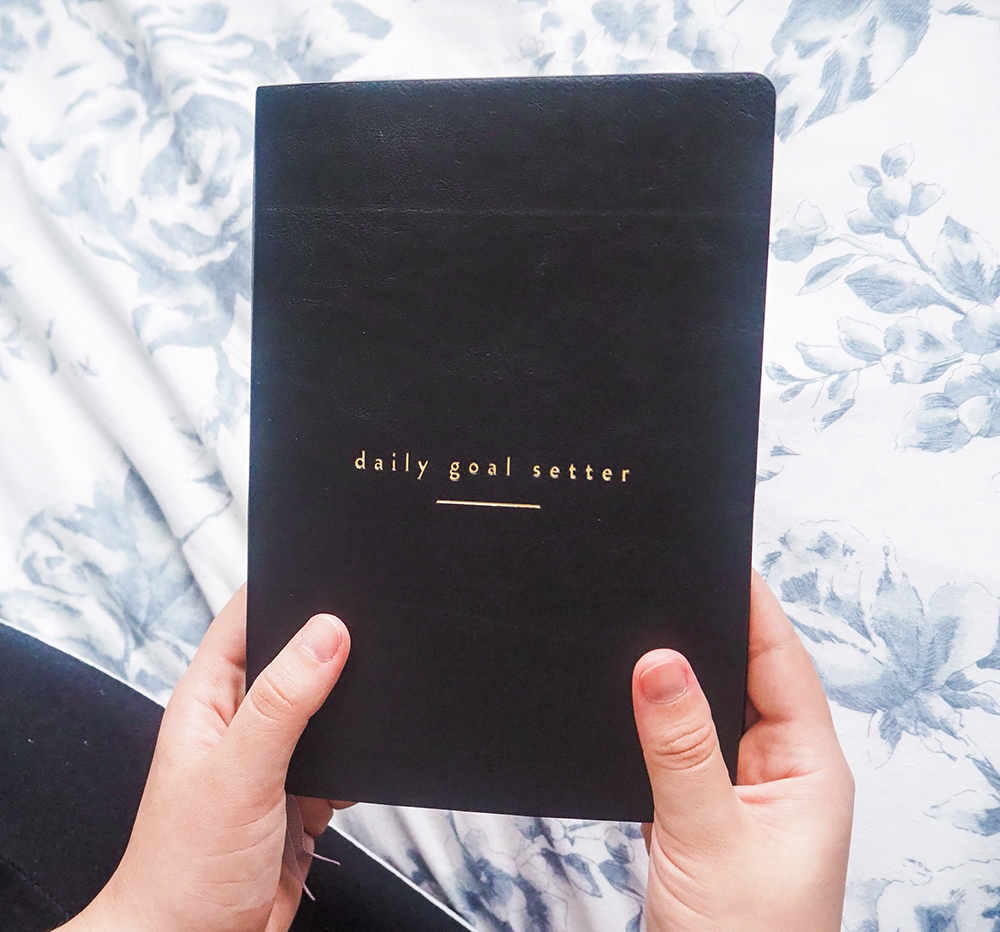 The Mål Paper Daily Goal Setter Planner is fantastic. It helps you break down your long-term goals into bitesize daily tasks, cultivates a positive mindset, and encourages you to prioritise your daily tasks to prevent procrastination.
£21.95 to help you smash your goals and create a life that truly means something to you is a worthy investment. I've used multiple daily goal planners in the past and this one is the most comprehensive and useful of them all, in my opinion.
If you're looking for a way to organise your goals, stay focused and be productive every day, this planner is the one for you!