Yay, we've finally reached August, which is great because not only do I set some new goals, but it's also my birthday month.
I achieved everything in my July goals, besides finishing my Caroline Hirons Skin Care book (I've nearly finished it) and completing a Chloe Ting challenge. I've been struggling to sleep properly for a few weeks, so doing an intense workout is the last thing on my mind right now.
However, a new month means new goals. Me and my sister have agreed that we should eat better, so I'm hoping to reduce some of my meat intake, eat more of the right foods and train more.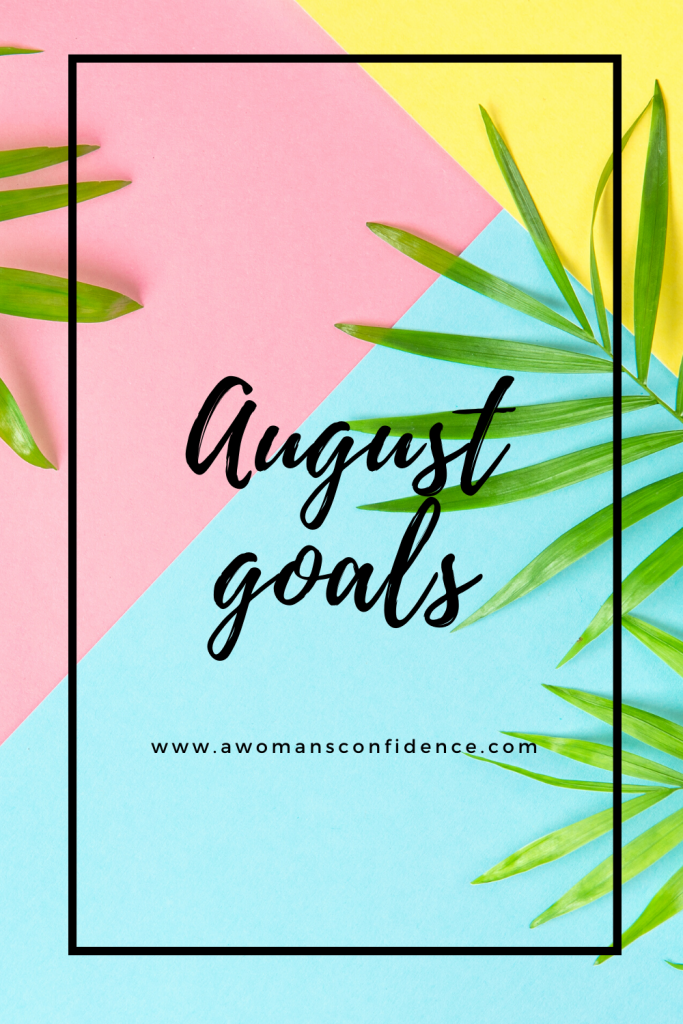 Personal goals
1. Complete a Chloe Ting challenge
Although I didn't complete a Chloe Ting workout challenge last month, I'm aiming to this month. I've done some of her workouts before and even though they're hard, they're incredibly gratifying.
Working from home means I lead a very sedentary lifestyle unless I make the time to exercise, so it's time to get moving.
2. Declutter my files
I need to go through all of the letters/documents I've acquired over the past year and chuck out what I don't need. Before you know it, you can end up with stacks and stacks of paper, so it would be great to get on top of that.
3. Only have 'bad sugars' twice a week
Bad sugars = cake, chocolate, coffee syrups, sweets, sugary drinks etc. (fruit doesn't count, for instance)
I personally work well with measurable goals. I'm not trying to form an unhealthy relationship with sugar, but I definitely eat too much right now. Anyone that knows me knows that I massively have a sweet tooth.
By only allowing myself to eat 'bad sugars' twice a week, it'll limit my sugar intake. However, I'm not allowed to binge on bad sugars for these two days and make up for all of the other days that I don't have sugar lol.
4. Read magazines on my desk
I've got quite a few magazines stacked on my desk, so I'd like to get through them.
Blogging goals
1. Continue creating new pins for old blog posts
Currently, I'm trying to create some new eye-catching designs for Pinterest for some of my older blog posts. By doing this, I hope to drive more traffic to my blog and get my older posts up to speed with my newer posts.
2. Update some more of my old blog posts
Whether it's old imagery before I had my proper camera or updating the format and SEO of my older posts, I want to continue improving my older blog posts. This should help bring my DA score up and make my blog more consistent.
3. Get 1,500 followers on Instagram
As I celebrated my 2-year blogiversary last month, I set myself some new goals to achieve by this time next year. One of these goals is to really focus on growing my Instagram account over this next year.
My wonderful sister has been helping me with this and doing an excellent job too, so I'm going to aim for 1,5000 Instragram followers by the end of the month.
4. Be more interactive on Twitter
Once upon a time, I really engaged with others on Twitter and always had tweets going out every day. This has slipped in recent times, so I'd really like to work on being more present on Twitter and getting into good tweet scheduling habits again.
---
What are some of your August goals? Share them in the comments below!