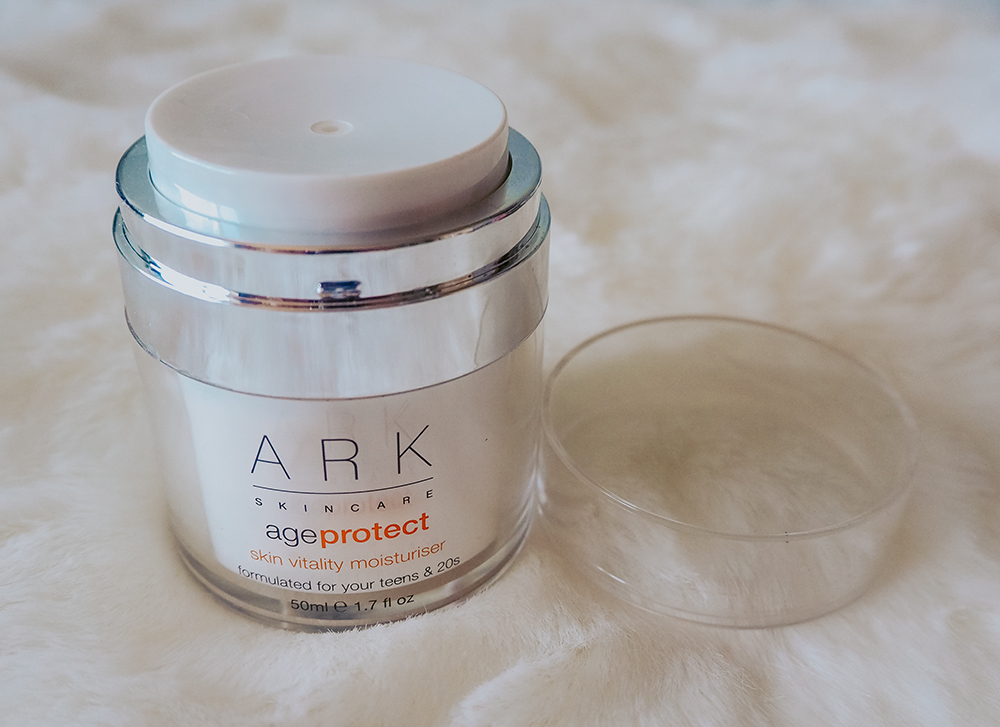 After reviewing three great products from ARK Skincare already, today, I'm going to review the final product that the brand gifted me – the Age Protect Skin Vitality Moisturiser.
I've loved almost all of the products that I've tried from ARK Skincare so far. The ARK Skincare Hydration Injection Masque didn't really impress me, but the Skin Clear Cleanser and Triple Action Exfoliator are now staples in my skincare routine.
I had pretty high expectations for the ARK Age Protect Skin Vitality Moisturiser, but is it good enough for me to purchase in the future or are there better moisturisers out there? Keep on reading to find out more.
** This post contains some affiliate links. This means at no extra cost to you, I earn some commission if you purchase a product through my link. All thoughts are my own, though, as always. If you want to find out more, visit my affiliate disclosure page **
What is ARK Skincare?
ARK Skincare is an award-winning British skincare brand, which treats skin by age and skin concern using bioactive natural ingredients, combining antioxidants, lipids and vitamins.

ARK Skincare
There is a broad range of products available from ARK Skincare, depending on your age, skin concern and lifestyle. It's a well-thought-out skincare brand with minimal but sophisticated packaging.
Product ingredients and claims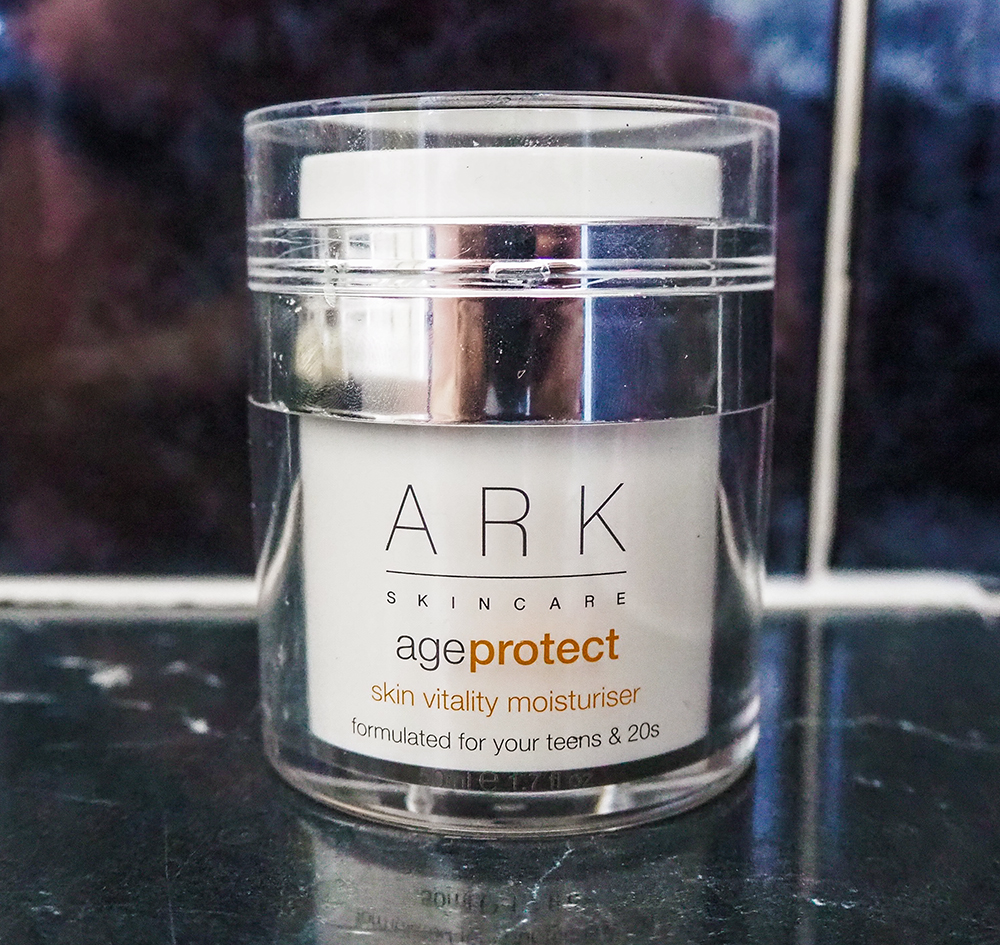 The ARK Skincare Moisturiser is vegan-friendly and claims to be the best moisturiser for your teens and 20s.
Rich in antioxidants and an active anti-pollution system, it provides daily protection from the urban environment.

ARK Skincare
Promising to deliver the perfect hydration levels for younger skin, the moisturiser also says it leaves skin looking clear, vibrant and radiant.
Key ingredients
Glycerin: a humectant that draws moisture from the atmosphere and helps keep the moisture in your skin
Caprylic/Capric Triglyceride: which helps moisturise and replenish the skin
Peach Kernel Oil: this gives the skin long-lasting hydration and helps it look and feel healthy, soft and supple
Avocado Fruit Oil: containing vitamin E, this oil helps nourish and soothe the skin
My thoughts on the ARK Skincare Age Protect Moisturiser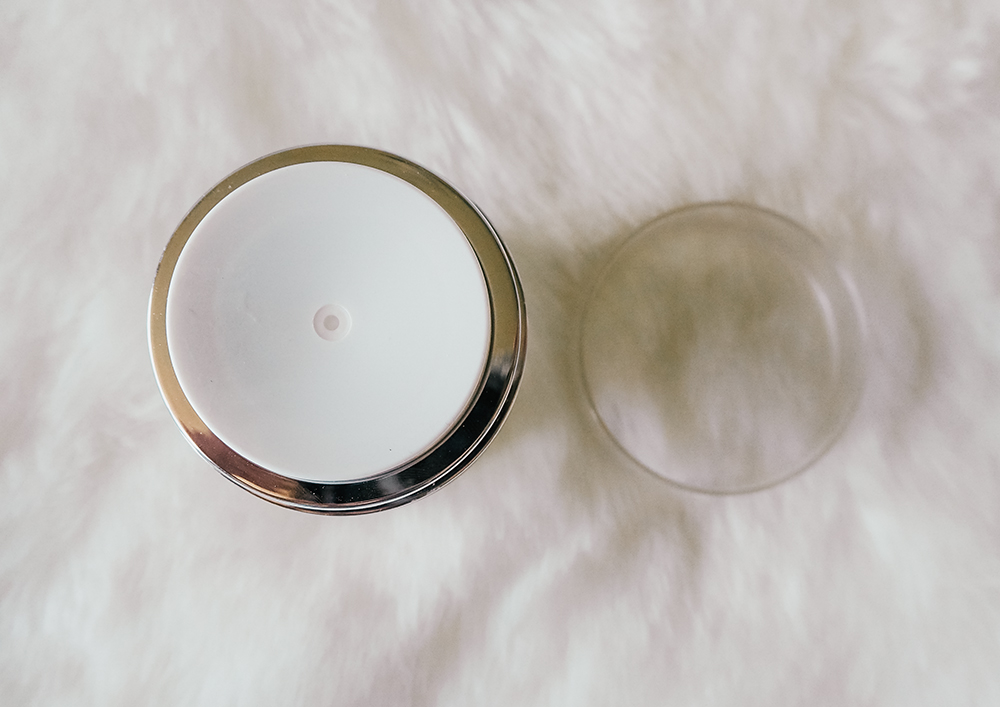 As always, I really like ARK's packaging: sleek, simple and sophisticated. It gives the impression of an effective, clinical skincare brand, which I like.
To dispense the moisturiser, you press down around the outside of the hole once and a little bit of product comes out. I like this type of dispenser because it means you don't accidentally pump out too much product.
In terms of the moisturiser, I really like using it. It's quite thick and very nourishing, so it would be particularly suitable for people with drier skin or as a winter moisturiser. People with oily skin might find this product a little too rich/heavy, though.
My favourite thing about this moisturiser is that a little bit goes a long way. As the product is thick, you won't need much to cover your face, so you won't have to keep repurchasing the moisturiser every couple of months.
The moisturiser doesn't really have a scent, but it smells fresh and clean. However, it does contain perfume, so people with sensitive skin might want to avoid using the Ark Skincare Age Protect Moisturiser.
I don't think this moisturiser is ground-breaking, but it's definitely lovely and I think it'll be perfect for me during winter when my skin needs more nourishment.
Where to buy
Retailing for a pricier £35 for 50ml, you can purchase the ARK Skincare Age Protect Skin Vitality Moisturiser from Amazon, ARK Skincare, lookfantastic or feelunique.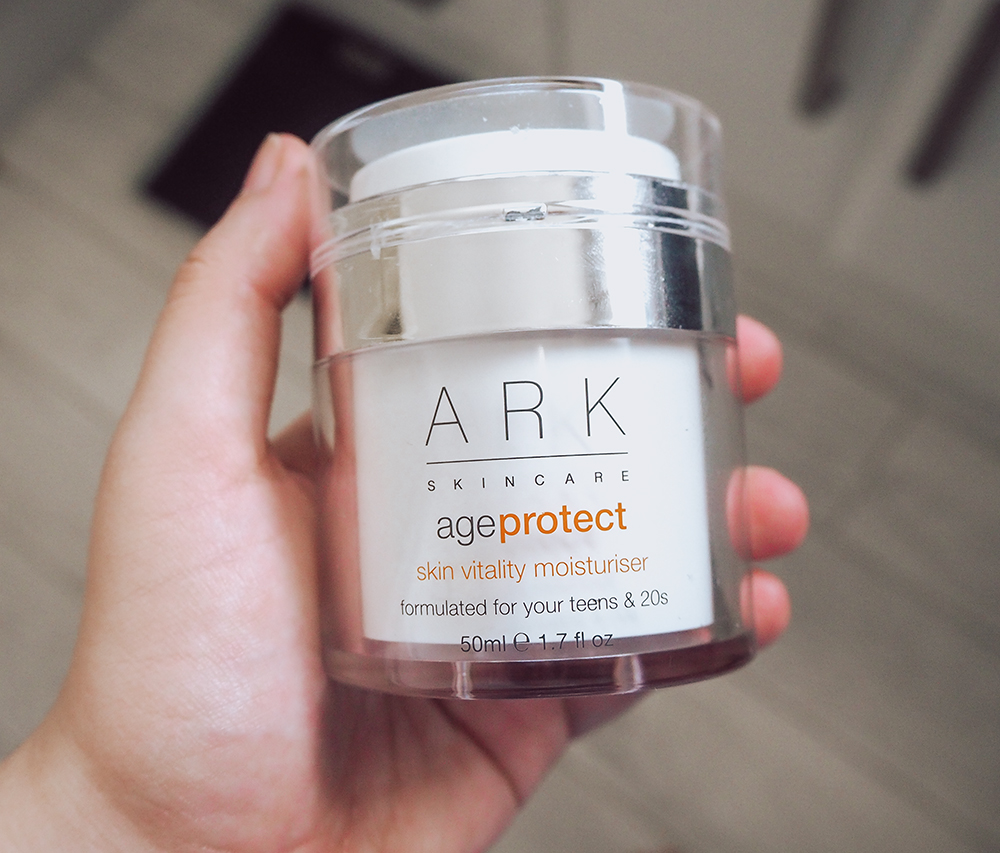 This is fairly pricey for a moisturiser, so if you're on a budget, I wouldn't say this a must. However, it's definitely a good moisturiser and I think those of you wanting some extra nourishment will especially appreciate this product.
Conclusion
All in all, I'm pleased with the ARK Age Protect Moisturiser.
It's very moisturising, creamy and you don't need much product to cover your face. There are cheaper moisturisers out there that do a great job, though, so those of you looking for something more purse-friendly might want to look elsewhere.
Rating: 4 stars
I've really enjoyed using this moisturiser and would definitely purchase it in the future, especially for my winter skincare routine.