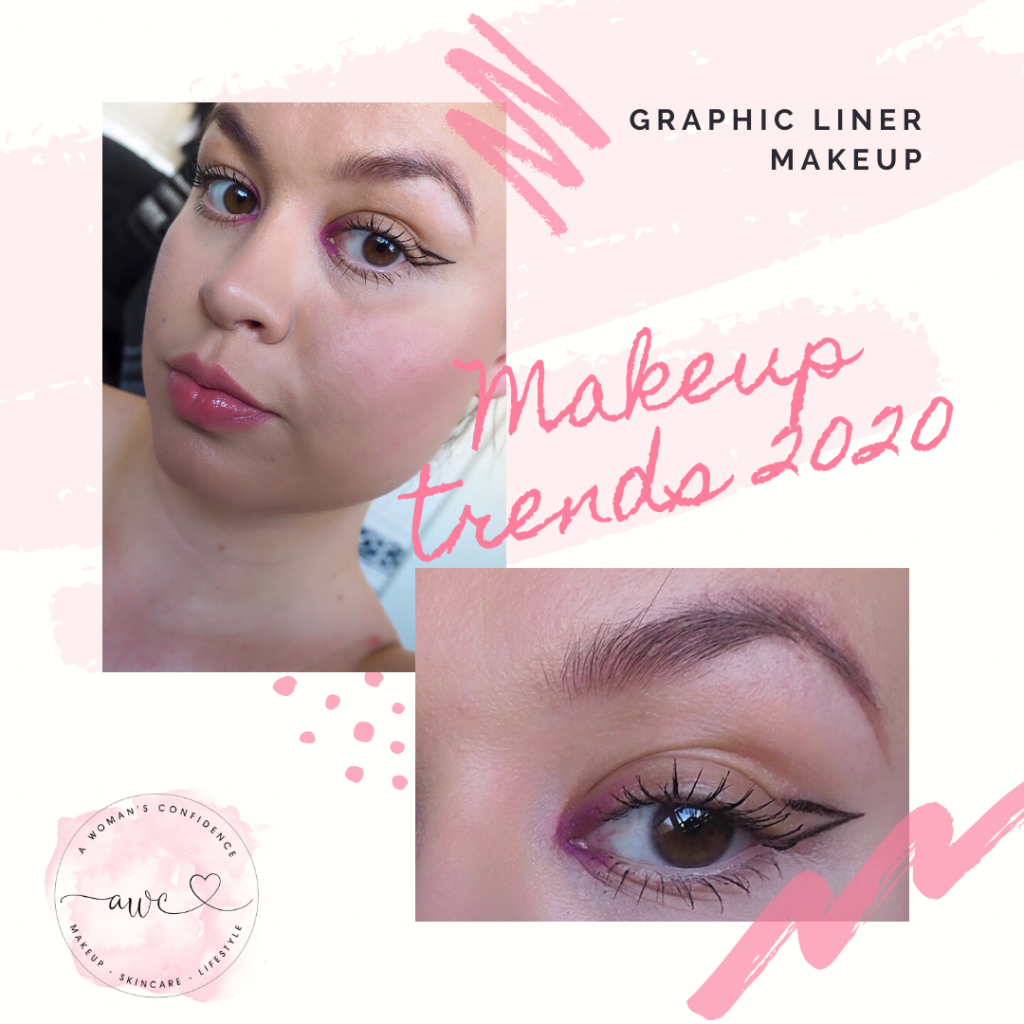 For today's blog post, I'm going to be sharing my take on the new avant-garde makeup trend for 2020 – the graphic eyeliner makeup look.
I took inspiration from legendary makeup artist Katie Jane Hughes, whose work I'm now obsessed with. She does a lot of funky graphic eyeliner makeup looks and I wanted to try to recreate some of her incredible work.
See final image below for my inspiration for this makeup look:
Obviously, my graphic eyeliner look is nowhere near as good as hers, but I'm still happy with how mine turned out. I've always loved playing around with eyeliner and think it makes a huge difference to makeup looks. So, I'm happy these avant-garde eyeliner looks have made a comeback.
Keep on reading if you'd like to learn how I created this graphic eyeliner look.
Products used
Base
Eyes
Lips
Creating the graphic eyeliner look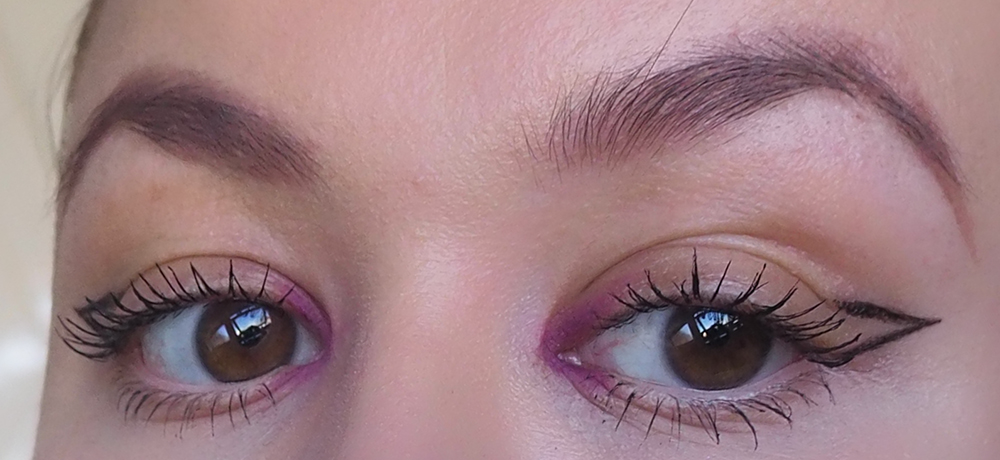 I kept the base makeup toned down and simple, just like Katie Jane Hughes. The focus of this makeup look is the graphic eyeliner, so I kept my foundation light, added a pop of the new Fenty Beauty cream blusher and added a touch of the Bali Body Highlighter Stick for some colour and sheen.
I also only wore a subtle pink lip gloss to keep my overall look simple.
Katie Jane Hughe's makeup incorporates blue eyeliner and a peachy base. To switch things up, I opted for a pink blusher, rose gold highlighter and purple in my inner corners.
I love the purple eyeshadow I used for this look in my inner corners, however, I wish I'd used an eyeliner instead for a more precise point to match the graphic eyeliner. This would've worked better and would've kept things neat and sharp.
For the eyeliner, I followed the line of my lower lash line and drew this out and then, at the point, drew a horizontal line back towards my crease to create the wing.
I'm really happy with how the eyeliner turned out. If anything, I could've made the graphic eyeliner a little thicker or more exaggerated, but I didn't want to go OTT as it was my first time creating this sort of look.
My thoughts
I love the graphic eyeliner makeup trend. I've seen so many incredible avant-garde liner looks on Pinterest and would love to try some more out. It was my first time creating this sort of look and I'm really pleased with how it turned out!
---
Do you like the graphic eyeliner makeup trend? Let me know in the comments below