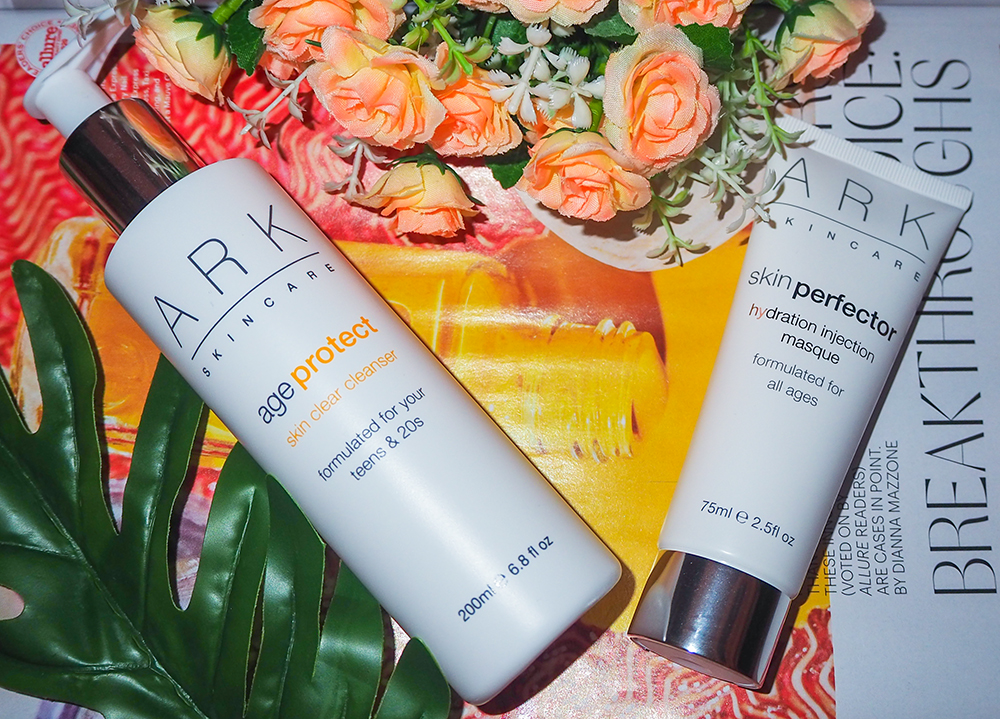 Disclaimer: ARK Skincare gifted me the Hydration Injection Masque, but all of my opinions remain unbiased and honest
Have you been experiencing lockdown skin? My skin is a little more dehydrated than normal due to being around a fan constantly. My room is like a sauna, so I'm pretty much having the fan on 24/7 when it's warm outside.
So, I thought now would be the perfect time to share my thoughts on the ARK Skincare Hydration Injection Masque. My skin needs more hydration currently and there's nothing better than a soothing face mask when the weather's hot.
Along with the Triple Action Exfoliator and Age Protect Skin Clear Cleanser, ARK Skincare gifted me the hydration mask for review purposes. The two skincare products I've tried so far have been exceptional, so I had high hopes for the Hydration Injection Masque. But is it as brilliant as the exfoliator and cleanser or does it miss the mark? I share my honest opinions in this review.
** This post contains some affiliate links. This means at no extra cost to you, I earn some commission if you purchase a product through my link. All thoughts are my own, though, as always. If you want to find out more, visit my affiliate disclosure page **
What is ARK Skincare?
ARK Skincare is an award-winning British skincare brand, which treats skin by age and skin concern using bioactive natural ingredients, combining antioxidants, lipids and vitamins.

ARK Skincare
There is a broad range of products available from ARK Skincare, depending on your age, skin concern and lifestyle. It's a well-thought-out skincare brand with minimal but sophisticated packaging.
Product ingredients and claims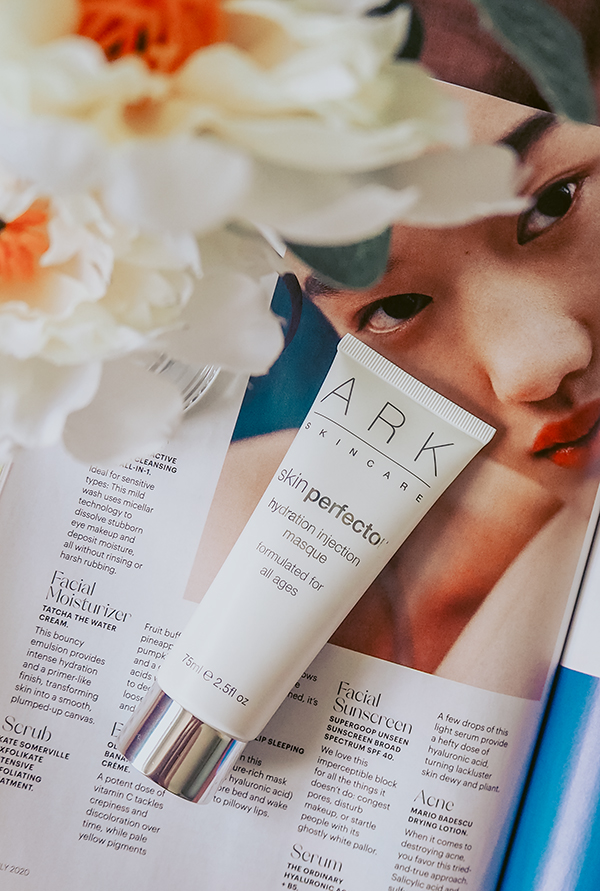 Vegan-friendly, the ARK Skincare Hydration Masque boasts multivitamins and aims to plump wrinkles, quench skin and restore vibrancy.
This rejuvenating treatment masque is the ideal weekly pick me up for skin which looks tired, stressed or lacking in radiance.

ARK Skincare
Key ingredients include:
Vitamin A: This is known to reduce the signs of ageing and encourage healthy skin cell production
Abyssinian Oil: Abyssinian Oil is said to moisturise, soothe and smooth the skin
Vitamin C: Vitamin C is best known for its brightening properties and helps even out skin tone
Vitamin E: Helps to nourish, soothe and moisturise the skin
My thoughts
As with all ARK Skincare products, I like the packaging for the Hydration Injection Masque. Sleek, sophisticated and minimal. I think the white and silver design looks professional too, probably because it reminds me of Dermalogica.
The face mask smells nice. It has perfume in it, so it might irritate sensitive skin, but it smells fresh and sweet. It's not overpowering but uplifting and refreshing.
On application, the Hydration Injection Masque is thick and creamy. I love the texture because it feels luxurious. During this lockdown, I've been taking extra self-care steps to make sure I feel good mentally and physically. Using face masks is part of my self-care routine for a little skin boost.
After massaging it in, you leave the Hydration Injection Masque on for about 5 minutes before taking it off with a damp face cloth.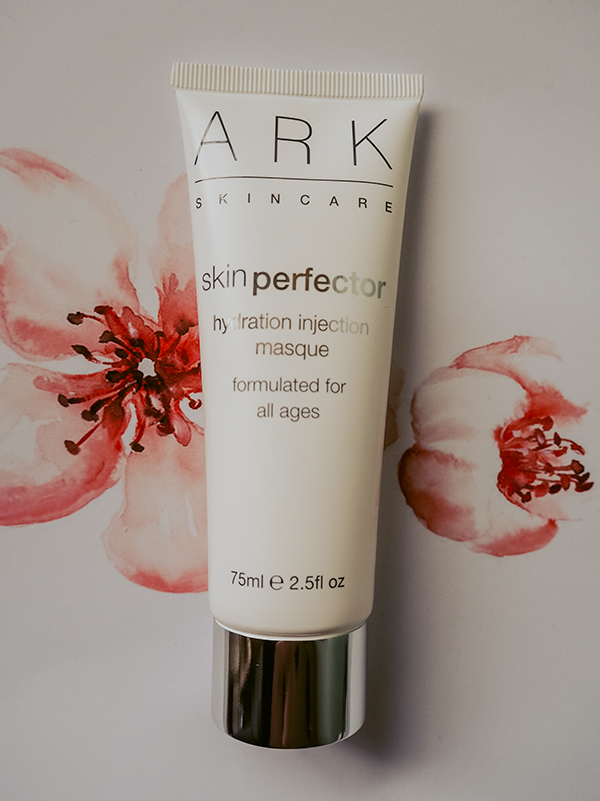 When I wash the face mask off, my skin feels softer and smoother. However, I wouldn't say it's anything special and I've not noticed any long-lasting benefits from using the mask.
The Hydration Injection Masque doesn't provide a lot of hydration, restore vibrancy or add radiance to the skin either. Therefore, I don't believe this skincare product meets its claims. Don't get me wrong, this face mask isn't bad or anything. It's just nothing special and I think there are better, cheaper face masks.
For me, if the face mask was more hydrating and soothing, it would be great. But it just falls a bit short of the mark, in my opinion.
If you want a mask that feels luxurious when you apply it and makes your skin feel soft and smooth immediately after use, you'll like the face mask.
Where to buy
The ARK Skincare Hydration Injection Masque costs £35 for 75ml of product and can be purchased from Amazon, ARK Skincare or feelunique.
In all honesty, I think this is expensive for what it is. I can't work out why the hydration mask is as expensive as the Triple Action Exfoliator. Plus, you can get some great face masks from The Body Shop for the same amount of product for about half the price.
Conclusion
I want to love the ARK Skincare Hydration Injection Masque but it just doesn't wow me. There are better face masks out there for a fraction of the price that will add far more hydration to your skin. I'm grateful that I got the chance to try the face mask, but I wouldn't buy it in the future.
Rating: 2.5 stars