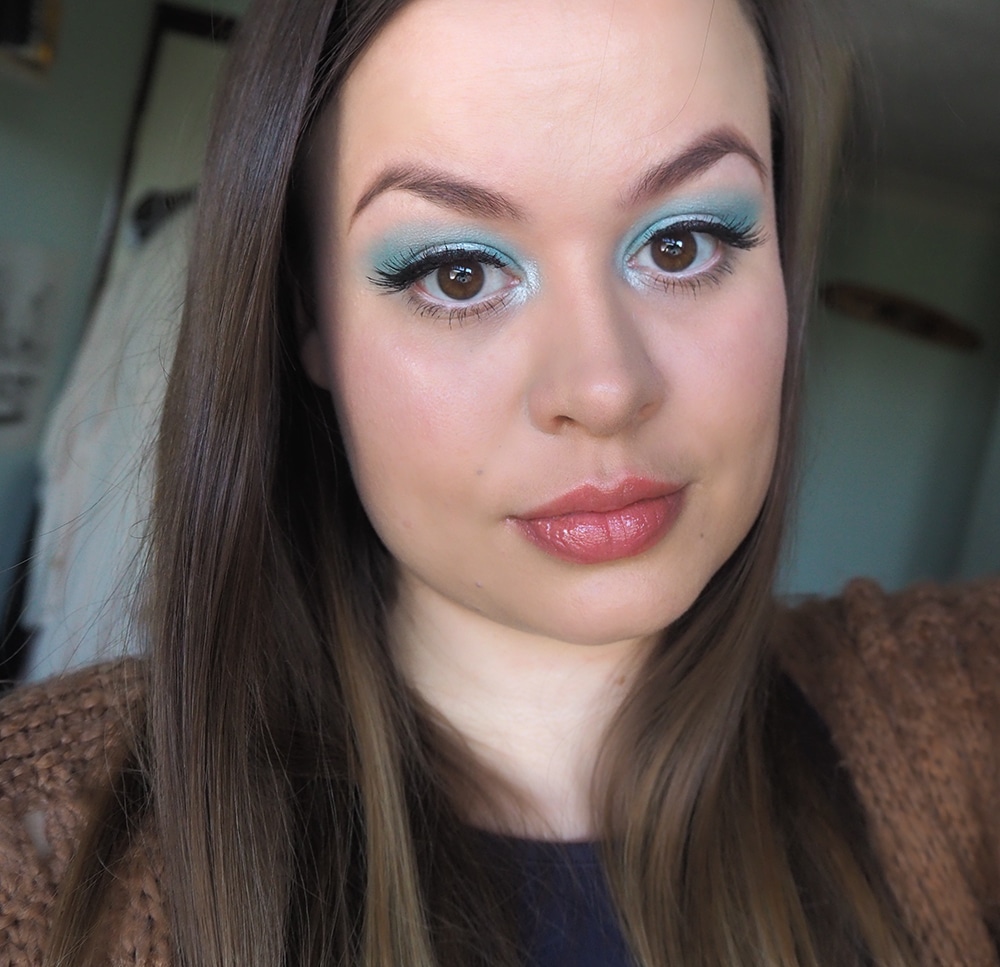 Pastel eyeshadows and monochromatic eye looks are all the rage this spring, with the likes of Colourpop and Huda Beauty releasing pastel eyeshadow palettes with monochromatic colour stories.
With this in mind, I've created a spring makeup look with a mint blue halo eye. I generally lean towards warmer tones and pinks and purples when creating a makeup look, so I wanted to do something a bit different and play around with some cool blues.
I love pastel shades. They're cute, fun and pretty, and are perfect for when the weather is getting a bit warmer. We've been blessed with quite a lot of sun over these past few weeks, so I thought it would be a great time to share my pastel spring makeup look.
If you'd like to learn how I created this makeup look, then keep on reading.
Products used
Base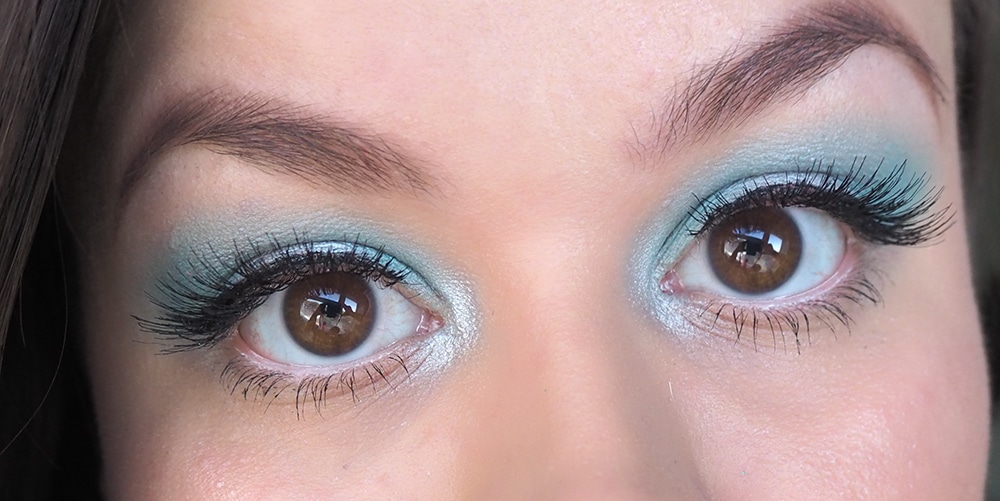 Eyes
Lips
Creating the makeup look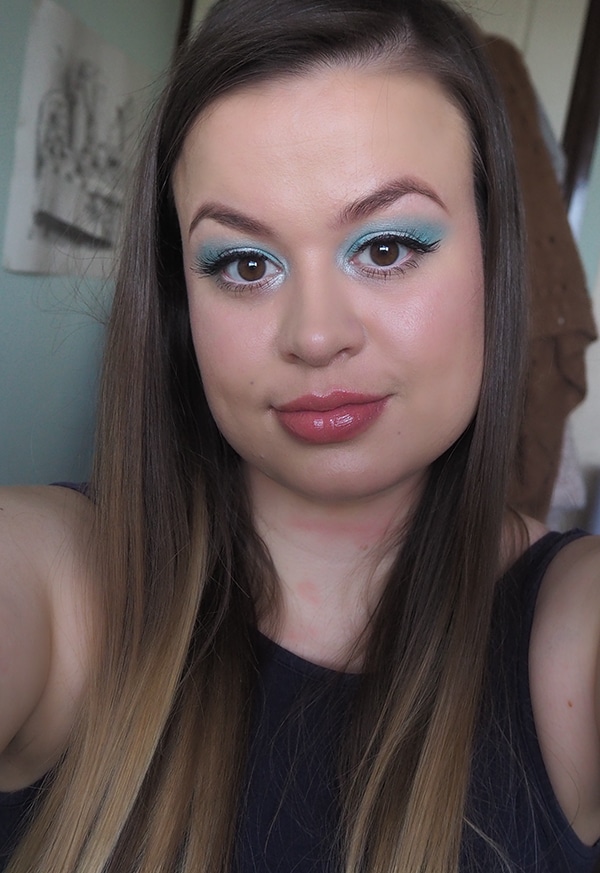 To create my spring pastel makeup look, I didn't do anything too crazy with the base. I chose to go lighter on the bronzer and apply more of the peachy Glossier Cloud Paint blusher for a pop of colour and to avoid a bronzed, sunkissed glow. I thought a bronzed base would clash with the cool tones in my pastel eyeshadow.
To tie in with the cool tones, I used the lilac shade from the Revolution x Soph Highlighter Palette and swept a generous amount over my cheekbones and up towards my temples.
Although I rarely alter my brows and always use the Dipbrow Gel from Anastasia Beverly Hills, I'm really happy with how my brows turned out for this spring look. I also opted for the classic Fenty Beauty Gloss Bomb for a little bit of shine but still very natural lips to complement the bright eyes.
For the eyeshadow, I used the pastel blue shade called 'Daydream' and slightly deeper blue called 'Paradise' from the Beauty Bay Bright Matte Palette and blended the two shades together for my inner and outer lid space and up into the crease. I left the centre of my eye empty ready to create a halo effect.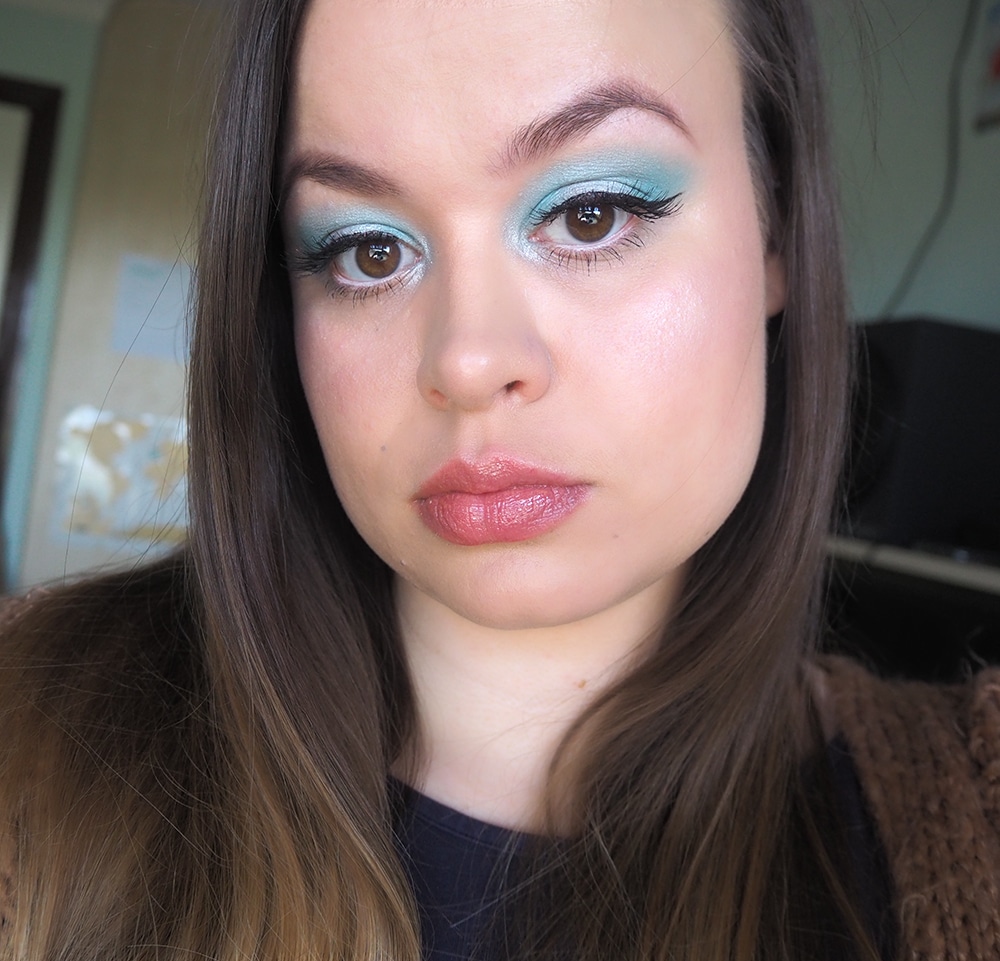 For the halo eye, I used the icy blue shimmer shade 'Yemoja' from the Juvia's Place Magic Mini Palette in the centre of my eye and blended this upwards. This blue shimmer is stunning and I don't own a shade like it in my collection. The blues I used from the Beauty Bay and Juvia's Place palettes are pigmented and easy to work with.
To finish my eyes off, I applied the silver ColourPop Super Shock Shadow in the shade 'Liberty' in my inner corners to make them pop and added some white kohl liner on my lower waterline, winged liquid liner on the top of my lids, mascara and false lashes to complete the look.
My thoughts
Although this is quite a bold look, I'm happy with how it turned out. It was easy to create and I love the icy blue eyeshadow. In a lot of ways, this spring look is more appropriate for winter because of the blue theme, but I wanted to experiment with some different pastel shades.
I actually wouldn't mind getting a pastel eyeshadow palette, so if you have any recommendations, please let me know! Other than that, I hope you like my spring makeup look.